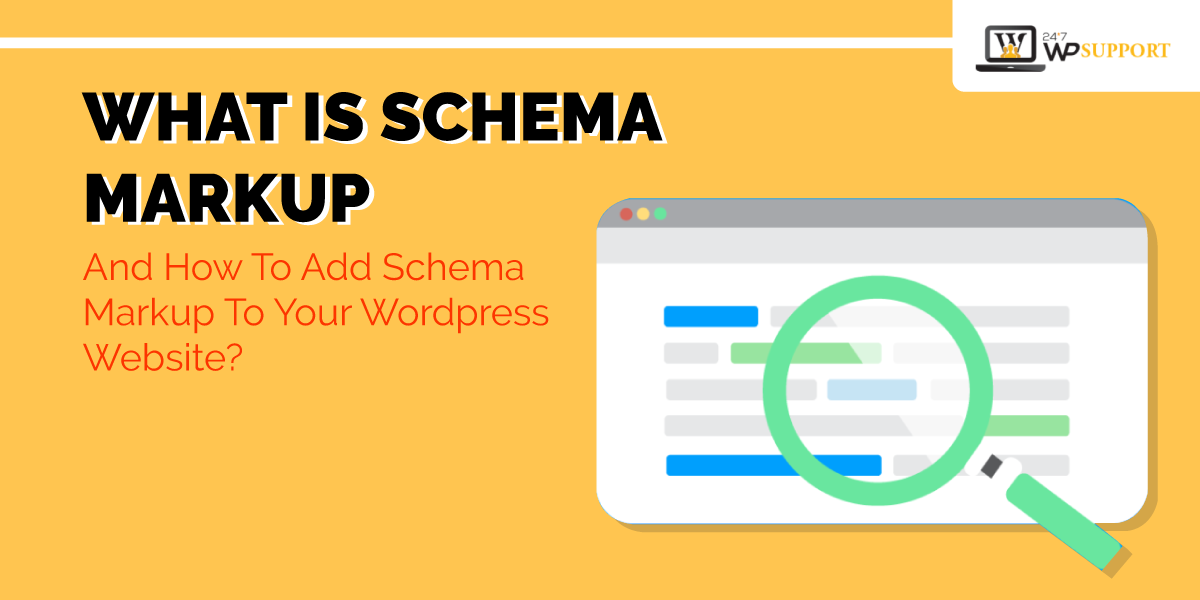 What is Schema Markup and How to Add Schema Markup to Your WordPress Website?
Last updated on August 11th, 2021 at 07:14 am
If you have ever come across the google searches that include Star ratings, it is because of special snippets. There is certain information that is required to tell the search engine to make your site visible in organic search. Those pieces of information are called schema markup.
Adding schema markup to WordPress increases the chances of your WordPress website to top in the search results. Agreed that there is no direct rank boost but those snippets, turn the Google to give your site more important.
So, if you are struggling to distribute your content and you are not able to manage your time spending hours and hours or even days writing it and once you are done with writing you realize that your job has just begun, the time comes to use schema markup.
Schema markup helps site owners get the traffic that is fit for the website. It can influence your search engine appearance and the ability of search engine to crawl through your site.
Although the idea of Schema markup is new, having its implementations can be very beneficial to your website. You will be able to boost CTR and traffic levels.
What is Schema Markup?
Title tags, meta-description, and meta-keywords used to be the crucial most data for a web page once. Not anymore. Now, they are necessary but limited to entirely understand who this site should appeal to.
Schema markup has taken its place (to a great extent).
Schema markup is a piece of code that is inserted into your site to let the search engine draw more details about it. It is embedded into the HTML of your website. They feed individual things with extra properties regarding what type of knowledge is being provided through them.
One additional layer is added to your website content as schema markup is incorporated. It includes brief information if the article is about a medical topic, or an animal, or relates to technology.
If a user searches for the thing that your website delivers, Google will deliver accurate results and that accurate result is accompanied by schema markup. Not only that but it links your website to social media in a very effective manner.
Benefits of Schema Markup
Why not talk about its benefits before we proceed to add it to our WordPress website.
What is most important about adding Schema Markup to WordPress is SEO. If you provide rich data to the search engine about the page, it is more likely to appear in a higher rank. Every performance shoot is based on the same idea that an accurate piece of data should be grabbed by a search engine before releasing the results and that should be the reflection on your site.
Schema Markup could also be used to tell the search engine the target location(s) of your site, or it can help navigate to the location where your organization is based. That's a sort of location-based SEO.
If users are interested in a particular field and that field straightforwardly relates to your niche, you are likely to get better ranks for relevant search queries. You might have encountered data displayed in the right-side of search results, that portion of the result page is the knowledge panel.
Schema Markup will also help you to grab space in the knowledge panels. Google will know if your site relates to a certain organization. And if so, the search engine accumulates data from different social media.
If the web crawler cannot reach your homepage, but can gather additional information from other pages of your website is provided, it will use that and display it in SERPs or rich snippets.
The Best Ways to Deploy Schema Markup for Your Website
1. Through a WordPress Theme
There are multiple good themes include schema markup. You may just search for the term 'schema' in the theme search in WordPress. Several themes will show up.
However, in this post, we will talk about the most commonly used theme that has its USP as its scheme markup ability.
The Schema [Paid]
The name of this theme tells the entire story. It is specially dedicated to SEO. It has schema code embedded in its veins and helps boost search ranks. At the same time, The Schema WordPress theme is a beautiful theme if you are concerned about the look of your website.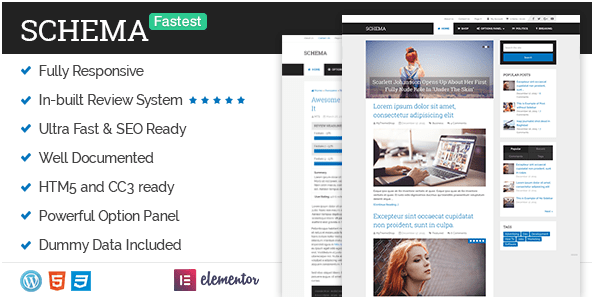 Schema Lite
The schema Lite is for you if you can't afford the premiums of Schema. Although it lacks some premium features, it's a good one for a first try.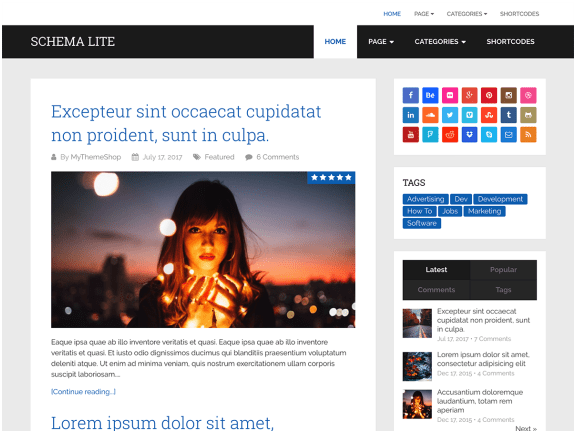 Rebecca Lite
It is a beautiful blog for blog websites. The design is pretty and unique, but alongside this, it features a more SEO focused option. Rebecca Lite is schema-friendly and loads very fast. It can be used for various niches by bloggers.
2. Through a WordPress Plugin
You might not be willing to use a particular theme for your site just for the Schema Markup. Well, there are alternate options for that. Why not use a plugin?
Of course, it is WordPress. We have plugins for all needs.
The Schema Plugin
It is one of the most general ways to add schema markup to your website. The features embedded in it make it unique for people to enable various types of schema as per the post-type or category. Even with the other SEO plugins installed in the backend, it will not disappoint you with glitches. It will take advantage of them.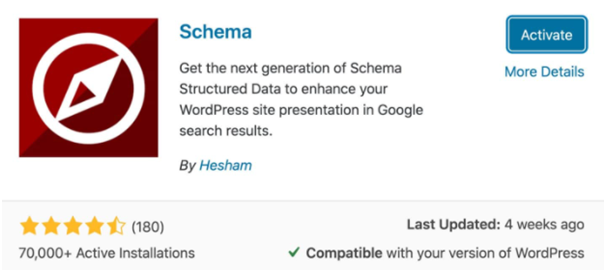 It can be installed following the usual method of installing a plugin. In the dashboard, click on Plugins and Add New. Search for Schema. Install and activate it.
Once you have the plugin installed, navigate to Schema Settings, in order to begin the creation of schema markup. For this purpose, enter the details and information asked along with embedding a logo if you want.
Go to the Quick Configuration Wizard now.
Here, provide the additional information and links to your social media handles.
You may also use the option for editing your custom post types and adding the ones you wish to do Schema branding for.
You can play with additional settings for sure.
If you are going well and fetching some bucks, there is a premium version of this Plugin with additional features. You may opt for that too.
Besides the above plugin, there are multiple other options for Schema Markup in the WordPress plugin support. WordLift AI-powered SEO, WP Review, Schema App Structured Data, and SEOPress are a few of them.
Conclusion
Schema Markup is a wonderful thing when it comes to boosting the performance of your site on google, doesn't matter how it does. If you could implement it for your WP site, it will be very advantageous for you.
Having read this article, we hope you have got a brief idea of what Schema Markup is and how one can add it to a WordPress Website. If any queries, please comment down below.
To hire expert to add schema markup to your WordPress site in no time, take hassle-free services from professionals at 24x7WPSupport.