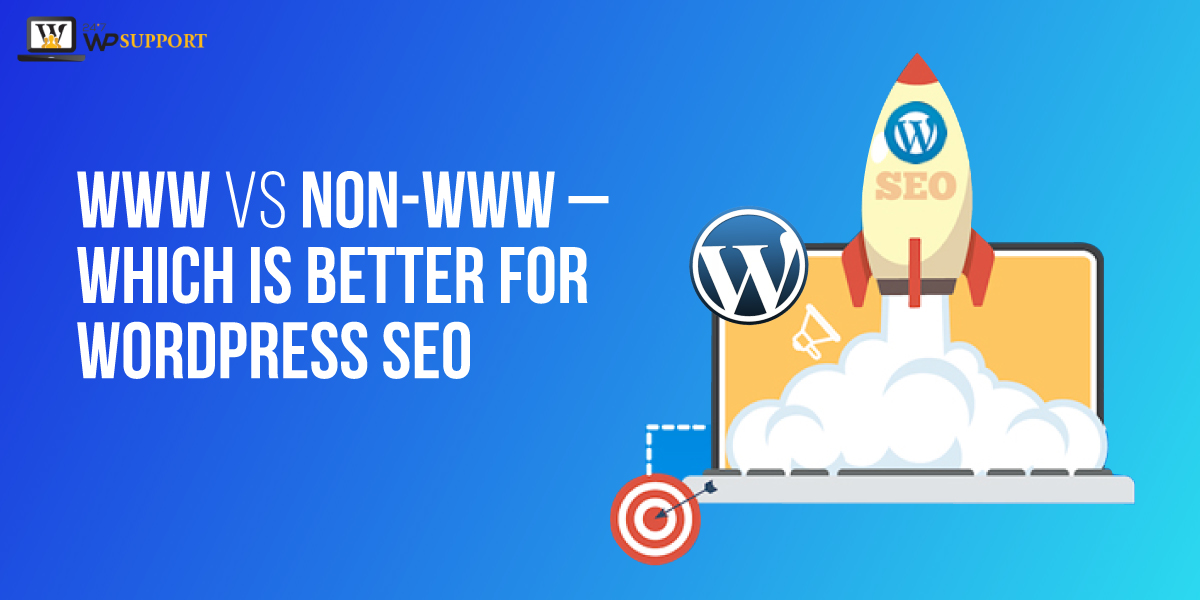 WWW Vs non-WWW – Which is Better For WordPress SEO
Last updated on August 6th, 2021 at 09:43 am
We all know that if we want to create or design any website then we required a specific or unique thing that is the domain. In today's era, some domain name starts with www and few of them do not. In this article, we are going to discuss the difference between www vs non-www. So read this article carefully all the details which are mentioned in this article are researched by our research team expertise however, without wasting time let's get started.
This question has been asked by many users and we are getting a lot of queries regarding this on a regular basis. So we decide to research on the topic, what is the difference between www and non-www. People I am very curious to know about which one is better for SEO purposes. So in this article, we are going to help them.
What are the benefits of www versus non-www?
According to Google, there will be no SEO benefit between these two to the benefit totally depends upon the performance of your domain. So again the main issue has been detected in front of the user that which one we choose, and for what purpose these two are being created. According to our research team suggest that do not change your URL from www to non-www and vice versa. If a user wants to know the preference of your domain, then the user must visit the Google webmaster tool. If the user does not create an account in Google webmaster tools, then first sign up and creates an account in Google webmaster tools then follow the guide.
Now the user must visit Google webmaster tool, click on the setting icon which is present on the right top corner of the screen as you can see in the image given below. But it was in the old Google webmaster tool, now it removed from the new Google Search Console.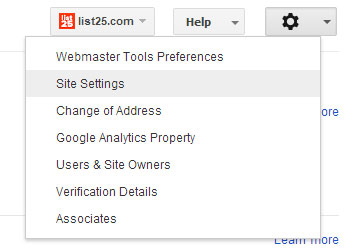 Now, after clicking on the site a user will see a context menu appear in front of the screen. The user will now click on-site setting.
After that, a new screen appears in front of the user. On that screen, the user must choose a domain according to their requirement by clicking on the radio button as you can see in the image given below.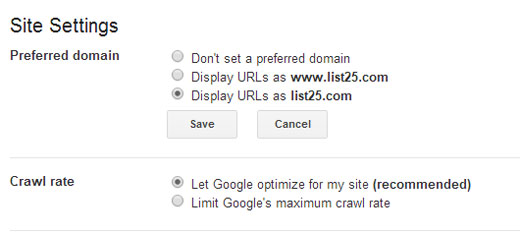 However, if a user is using the WordPress SEO plugin that is Yoast SEO plugin on their WordPress website then Yoast SEO automatically set the canonical URL of your WordPress site.
It totally depends upon user choice that whether he wants to use www users do not want to use www in front of their WordPress website domain. At last, it hardly doesn't affect anything so let's discuss some technical things about it.
What is the technical difference between www versus non-www?
It hardly does not have any technical advantage, whether we are using it on not. If we are using www in front of the website domain then in technical terms, it reacts as a hostname which is going to help with the flexibility of our DNS and restrict all types of cookies. It provides a better understanding between a subdomain and multiple subdomains. However, on the other side if we are not using www in front of our site domain then this term will be known as the naked domain and it does not have any technical advantage or disadvantage.
What are the pros and cons of www and non-www?
Now let's create a better understanding between these two. Now we must go too much deeper and look at their pros and cons
Www pros
It is the standard way to give the website URL. And this trend has been running for a very long time. It is also very popular and understood. It looks slightly authentic than a non-www URL.
The most and the advantage benefit 84 www RL is it helps to set specific cookies with your subdomains.
www cons
The basic disadvantage that the URL looks longer and people do not want to type www during searching any website.
Non-www pros
The non-www domain is quite easy to remember and look simple and short.
In today's era, people do not want to type www so they directly type website name and that might have come first in search results.
Non-www will not only save your time and space, but it also saves in character space that will directly save 4 bytes of bandwidth data.
If the user doesn't want to save or restrict your cookies for the website then not required to prefer www domain
Non-www cons
There are a lot of cons directly we can say that it does not gain all the benefits that www URL.
It does not save any type of cookies. It only saves cookies only for the root domain.
The User cannot redirect traffic to the non-www website to another subdomain.
Conclusion
So, at last, we got a simple conclusion that there will be no high difference between www and non-www URLs. The small difference only varies at that time if the user is using a used website that contains multiple subdomains in it. So if the user not using www URL, then the user not able to create cookies for their subdomain the cookies only create for the root domain only. So if study in terms of technology in the deepest way, then you got a slight difference between these two that means www URL having some advantage as compared to non-www URL.