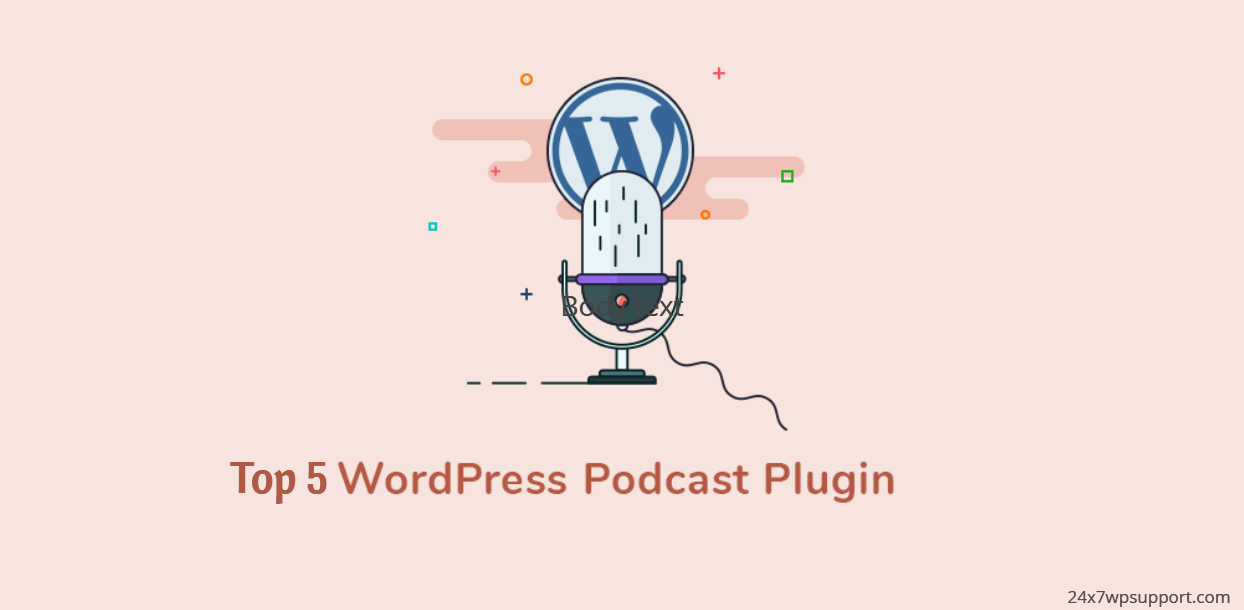 Top 5 WordPress Podcast Plugins
Last updated on September 8th, 2023 at 05:21 am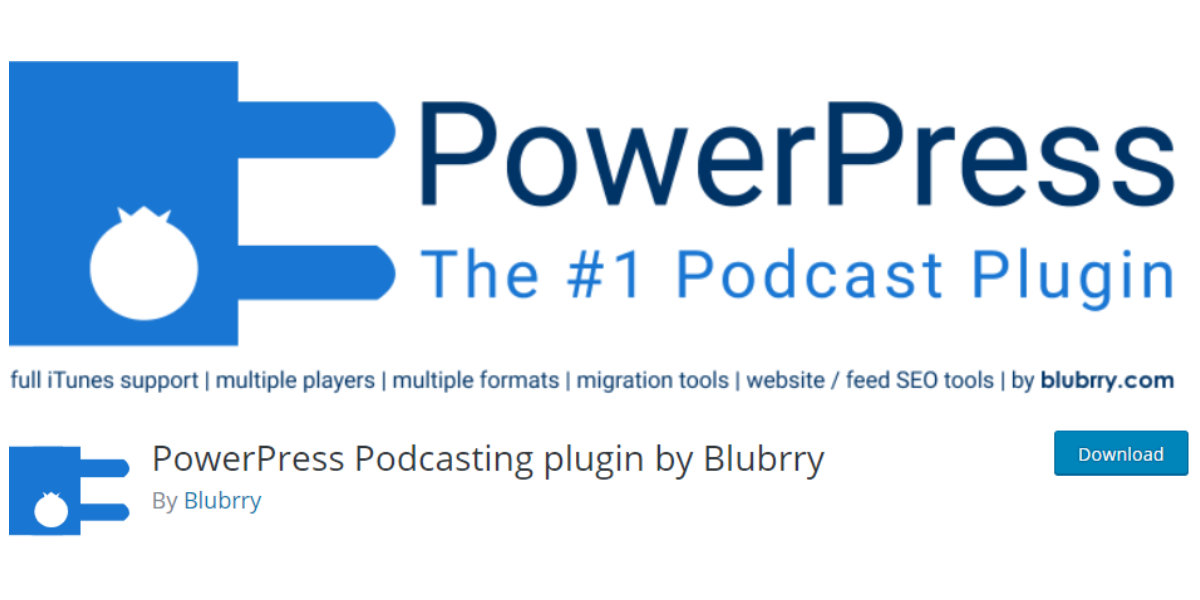 Description
It is the number one WordPress Podcast plugin with advanced and simple modules, subscribe tools, players and much more.
Furthermore, it is developed for podcasters by podcasters, with plenty of ideal features as well as a simple mode which allows you to conveniently switch to it in the event all the options and settings become overwhelming. , and in three easy steps, you will be ready to go.
Quickly set up your podcast and include only the necessary settings.
Produce your first episode.
Consequently, submit your podcast to Apple Podcasts, previously known as iTunes Podcasts.
When you want to tap into all the choices a professional would want, you can easily switch back to advanced mode.
Features
It includes integrated HTML Media Players, that is, an audio or video players which have embedded support from websites like YouTube.
Full Google Podcasts and Apple Podcasts (formerly iTunes Podcasts) support and the addition of Apple Podcast compliant podcast feeds to your WordPress website.
Supports locales, emoji, and multiple languages.
Allows you to subscribe pages using the exclusive subscribe shortcode usually embedded and subscribe sidebar widget that is optimized for high-resolution screens, responsive sites, and Apple Retina displays.
Integrates multi-podcast support thus you can create separate podcasts by media format (Podcast Channels) or by category (Category Podcasting).
Incorporates migration tools which allow you to swiftly migrate from TGS Podcasting, PodPress, Seriously Simple Podcasting, Movable Type or Simple Podcasting Blogger without a single episode getting lost.
This WordPress plugin fully supports all the recently launched Google Podcasts directory built into Google Home smart speakers, Google search and Google Podcasts Android app.
The Blubrry PowerPress plugin includes complete support of Apple podcasts, and the specific features included here are; Feed Episode Maximizer, Apple Podcasts, Apple Podcasts compliant podcast feeds and Optimized Apple Podcasts Summary.
Integrated into this WordPress Podcast plugin is an extensive list of web player options to show your podcast video and audio in your Web pages.
Found in this WordPress plugin are podcasting SEO settings that use Google and Apple feed and HTML tags to increase the chances of your podcasts getting discovered. Additionally, it includes all the essential Metadata in your blog's pages for easy discovery by search engines.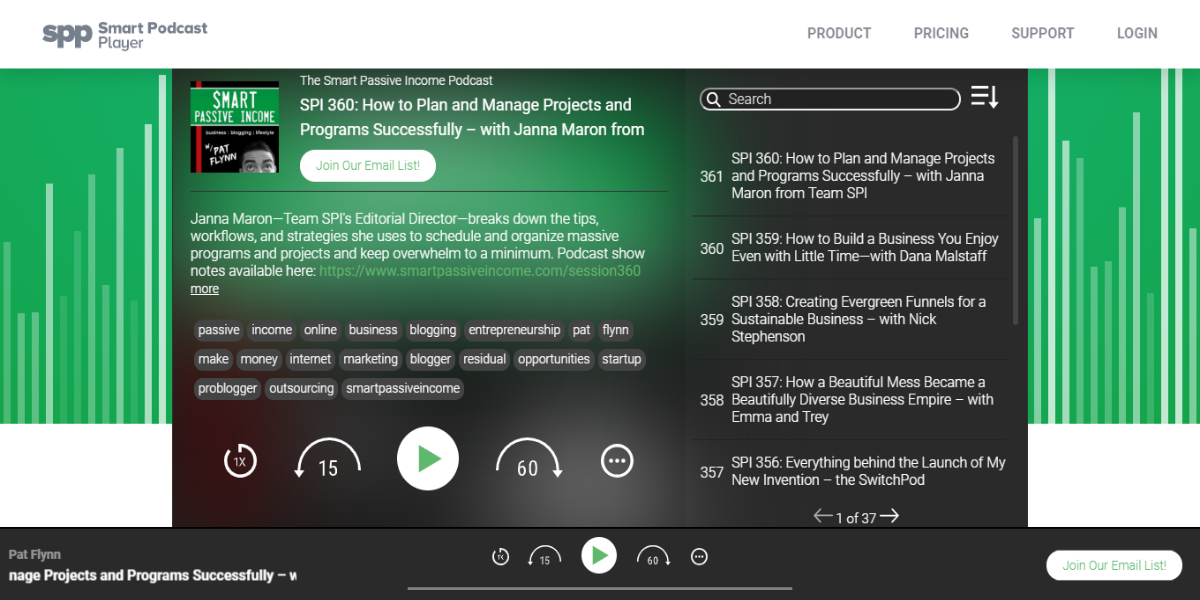 Features
This WordPress Podcast plugin is compatible with all the major browsers that are Internet Explorer, Firefox, Safari, Opera, and Chrome.
Smart Podcast Player only works on self-hosted WordPress sites.
Allows the download of podcasts directly from the player.
This WordPress Podcast plugin is responsive since it adjusts automatically to the screens of tablets and mobile while still offering an excellent view.
Enables you to do a custom sort; consequently, you can display the oldest episode first or the newest episode first, all this depends on your preference.
Incorporates two color schemes, that is, light and dark; therefore you have an option which of the two will look excellent on your site. Additionally, you can adjust the color of the player to match that of your website.
With this WordPress plugin, visitors to your website can share your podcasts directly to their favorite social media platforms.
It enables you to capture the email of your listeners by inviting them to sign up for your email newsletter.
There are multiple speeds available; thus users of your website have an option to decide which matches their preference.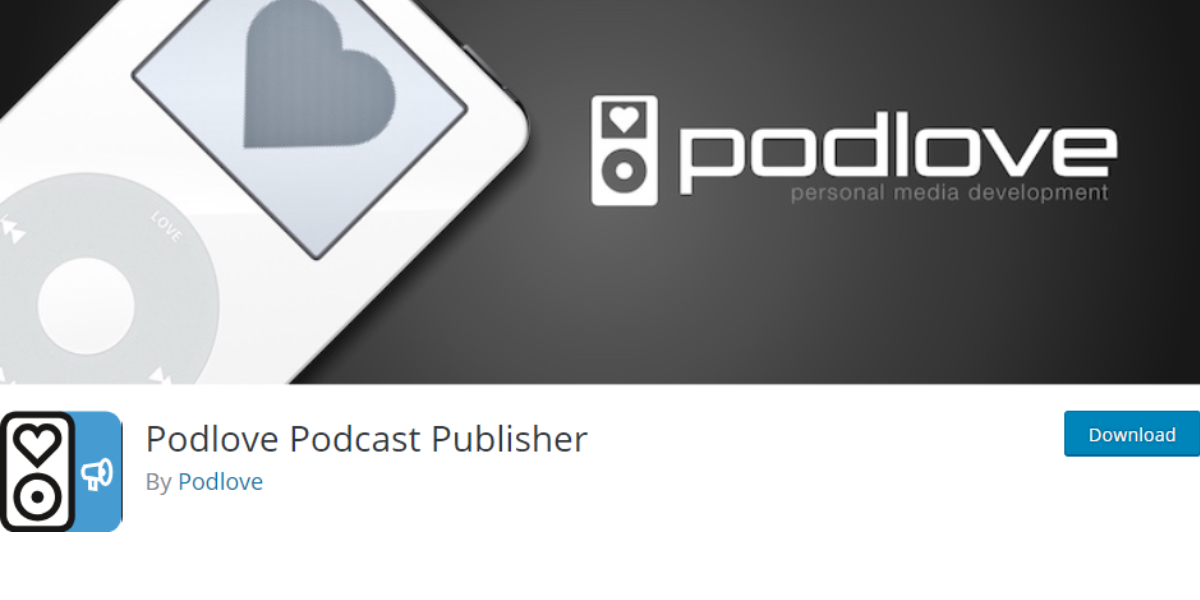 Description
This WordPress Podcast plugin was developed because all the present solutions are either too complicated, outdated or unwieldy. Therefore, this WordPress plugin assists you have less worry, save time as well as offers your listening audience a cutting edge experience.
Features
It has a flexible template system that allows you to publish Podcasts distinctly as well as alter the style of any time without needing to touch your postings later.
This WordPress Podcast plugin makes use of multi-format publishing thereby embraces all legacy and modern video and audio codecs quickly. Additionally, since it adopts a simple file name conventions, this WordPress plugin lets podcasters to offer individual feeds for specific use listeners or cases without adding for the podcaster in the publishing process.
With this WordPress plugin, you can easily create highly efficient, expressive and super compatible podcast feeds which have a fined grained control over the listener's behavior.
It is optimized for web player since it comes with the Podlove Web Player plugin already installed plus supports its advanced options such as numerous video (H.264, MP4, Theora, WebM) and audio (MP3, Opus, Vorbis, MP4 AAC) format for the web browsers fully.
This WordPress Podcast plugin makes it easier to publish chapter information in the player thus making access to structured episodes a lot simpler. Moreover, it offers full support for directly connecting to any part of your podcast on the web, and the instant playback is inclusive.
The Web Player in this WordPress plugin is compatible with HTML5 plus is always ready for all the touch-based customers.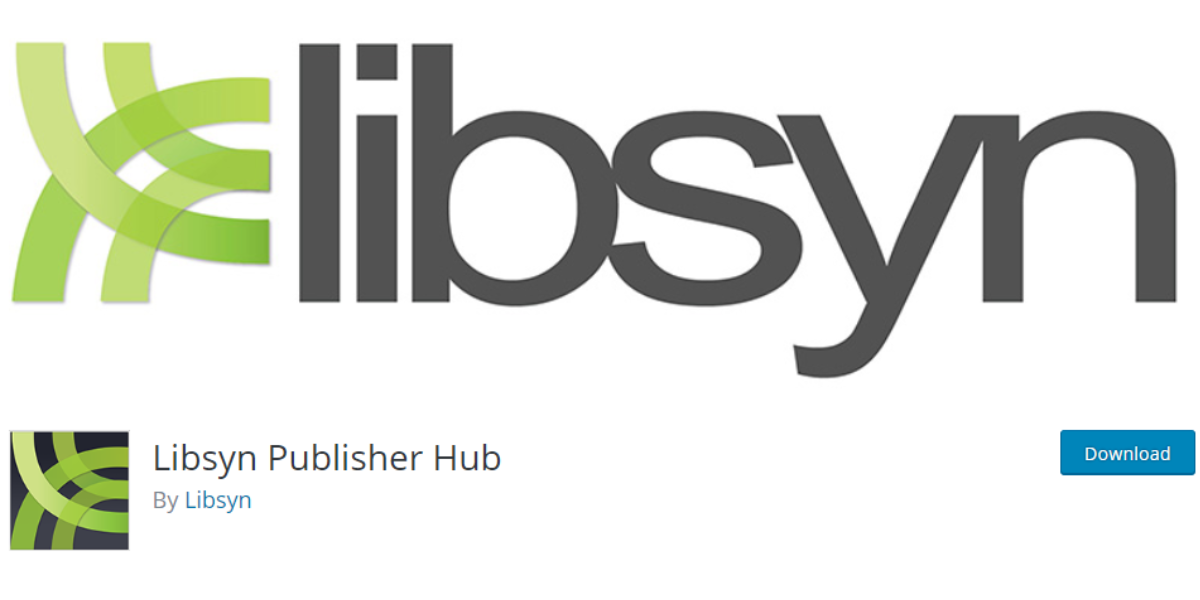 Description
This WordPress Podcast plugin offers the perfect workflow for the publishing podcast episodes directly from WordPress and into your Libsyn show.
Features
All your media files are hosted with Libsyn, with your RSS feed too generated by Libsyn; thus, your web hosting server is not affected by either your RSS feed or your podcast. Additionally, the media files remain unaffected by your web hosting server.
Allows the direct upload of media files to Libsyn, and access to your Libsyn FTP Dropbox all from one location or by making use of the already loaded WordPress media.
Some of the Libsyn publishing options available to your WordPress site include iTunes optimization Tags, episode creation, automated feed/show migration, the creation of ID3 tags, advanced scheduling and pulling in episodes which had been published previously.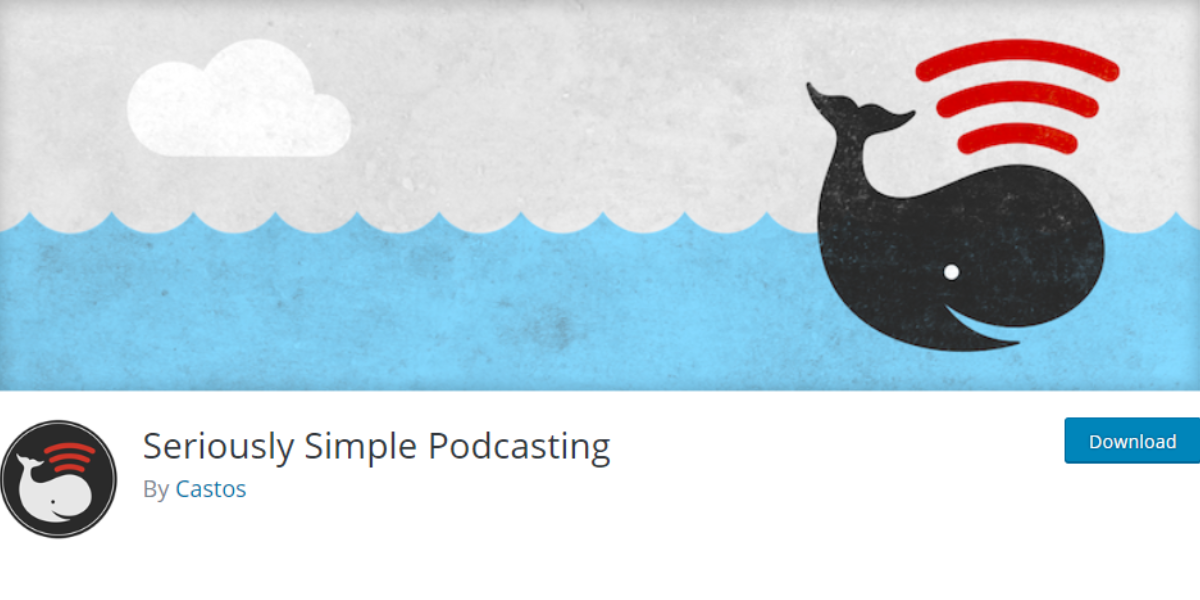 Description
It is an easy-to-use podcasting solution for WordPress which is simple yet powerful at the same time. Additionally, it makes use of the native WordPress interface plus has minimal settings thereby not distracting you from your mission that is, publishing your content.
Features
It comes with a customizable and newly redesigned media player which includes your podcast cover image.
Included in this WordPress Podcast plugin are simple settings thereby allows you to start and run your podcast quickly.
Complete developer and user documentation are included in the WordPress plugin.
Supports both video and audio podcasting.
It allows you to run numerous podcasts from the same website, and each podcast has its own, unique RSS feed.
You can make use of any post type for your podcast episodes.
Fully supports i18n.
Using the free-stats-add-on, this WordPress plugin gathers comprehensive stats about your listeners.
The widgets and shortcodes are present to show single episodes, podcast episode lists and podcast playlists anywhere on your website.
This powerful and highly configurable WordPress Podcast plugin is designed for all feed readers and podcast services, such as Google Play. iTunes and Stitcher.
Offers you the freedom to host your media files anywhere you wish, that is, on the integrated Castos hosting platform, on the same website or any other server.
Which Podcast Plugin Do You Like?
Need help in Plugins Selection or Plugin Issue? We are available 24/7 by Phone or Chat.