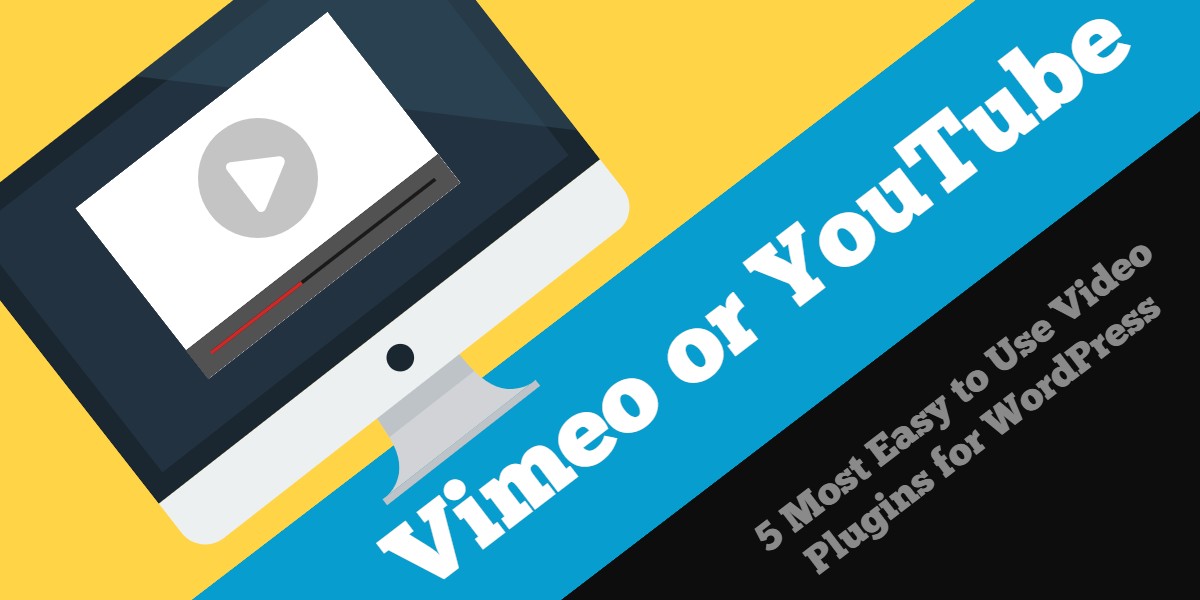 5 Most Easy to Use Video Plugins for WordPress
Last updated on June 22nd, 2022 at 04:39 am
There are several plugins for WordPress; in fact, too many to list in any one article. One of the best features for WordPress is the ability to embed videos into your web page so your viewers do not have to leave the page in order to watch a video that is incorporated into your web page.
There are many different plugins out there to accomplish this, but in this article, we will go over the top five that we deem are the best out there available for your use.
Embedding videos into your website or blog has never been easier that it is with these plugins found for WordPress, and we think you will find exactly what you are looking for here. All of the following plugins for WordPress are compatible with YouTube, and a good majority of them are compatible with Vimeo and Wistia as well.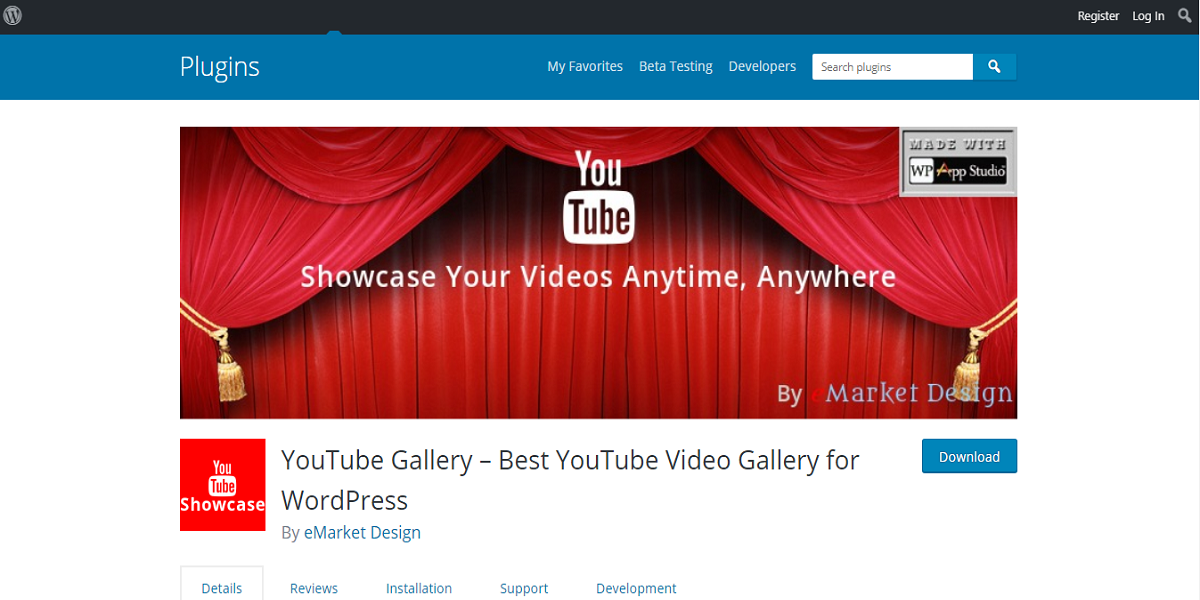 This plugin is the easiest to use, and the simplest; however, this plugin is still a major contender in the realm of video plugins for WordPress. With it's easy to understanding and navigating design, this one is a good place to start if you are relatively new to WordPress.
The YouTube Gallery plugin will be located on its own page on your site and will enable comments for the video. After installation, there is a setup assistant that will pop up, and it couldn't be easier to add a video onto your website.
This is the most basic out of the 5 best and is a great start for those website curators who are just starting out and need to embed videos onto their website or blog in order to increase traffic flow and revenue. Although there is not much customization with this plugin for WordPress, it is a great start that allows you to begin working on the other areas on your site.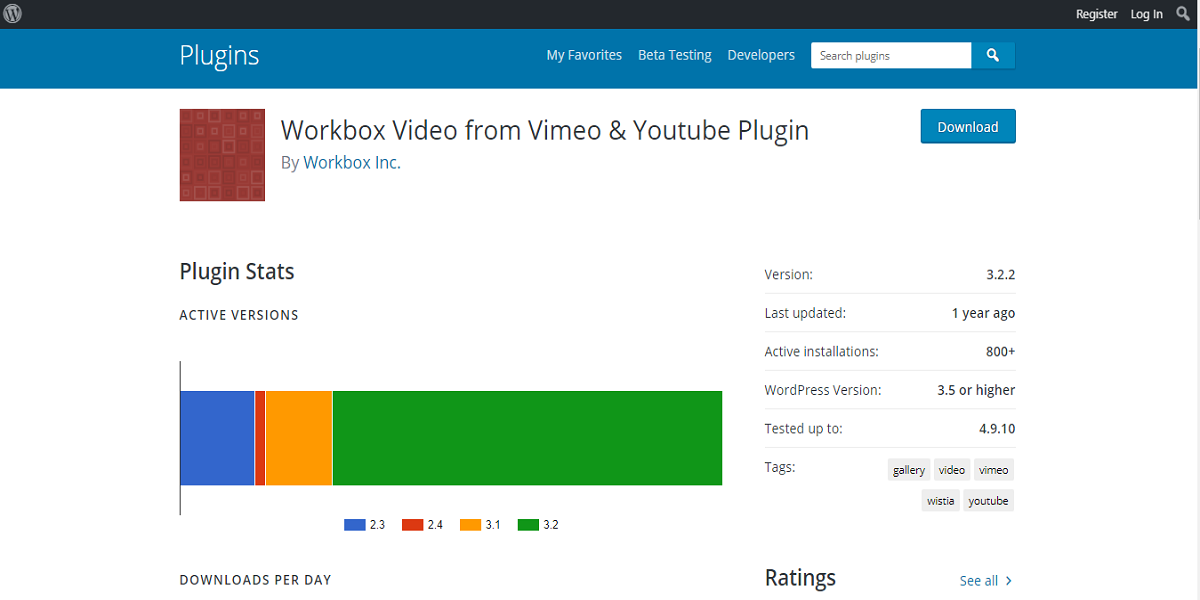 This is the second plugin on the list, and allows you to not only embed videos from YouTube, but Vimeo and Wistia as well. This will also allow you to sort the order of the videos; as with the plugin listed above, this one is also very user-friendly and easy to install. There are a few more options with this one, however, and playing around with it post-install is another plus.
Although this is similar to the first plugin in this list, the major attractive feature of this WordPress plugin is that it is not only compatible with YouTube, but Vimeo and Wistia. Although YouTube is the most common video hosting website, it is still nice to be able to have support more videos as well.
The third one on the list, as expected, this plugin has similar features to the other two with some additional added. The WonderPlugin Video Embed plugin is compatible with YouTube, Vimeo, Wistia, and other MP4 videos you have. This plugin will work with most major web browsers, even those for mobile.
This is a great medium for both ease of use as well as customizable features. There are not too many advanced options here, but for the intermediate-level tech this will be easy to install as well as play around with.
As before mentioned, this WordPress plugin we feel is a very good balance between ease of use and customization. That goes for the visitors to your website or blog as well. With so many different web browsers out there, it is comforting to know that this plugin is supported with the major ones.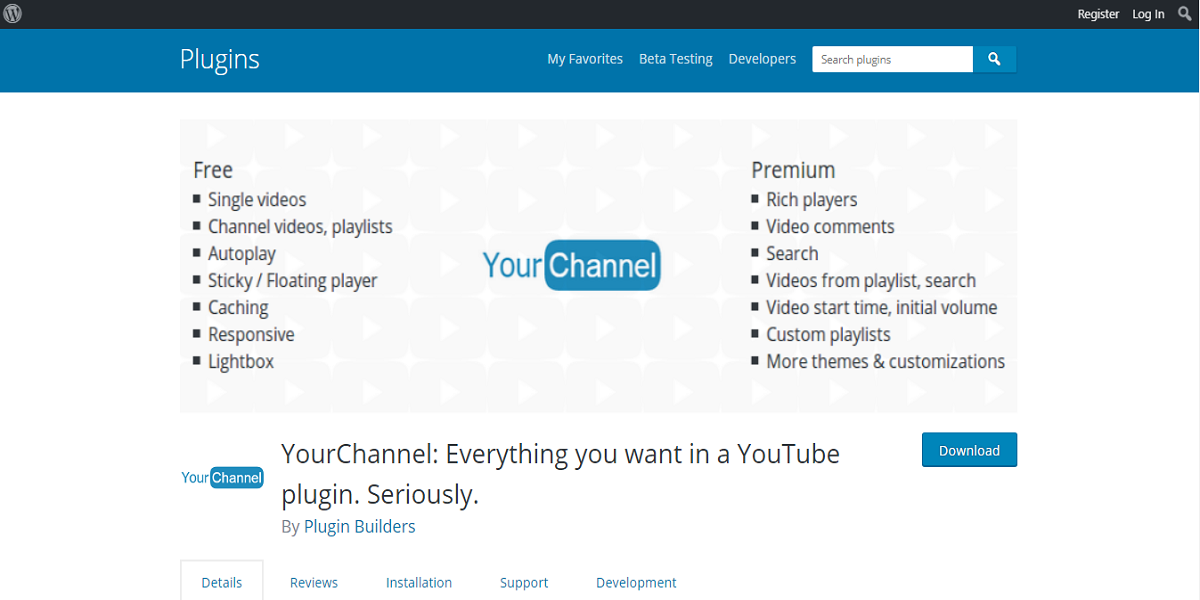 The YourChannel WordPress plugin boasts that it is everything you will ever need in a YouTube plugin. We would have to agree with that statement, although it is important to keep in mind that there is no support for Vimeo or other video hosting websites. If you primarily want to embed YouTube videos on you site, this is the one that we would recommend you go with.
There are more features here than are included with the YouTube gallery plugin, and it is still relatively easy to install and use. There are plenty of customizable features to create your own YouTube channel on your own site. You will be able to create the look catered to your style, and the app works very smoothly and seamlessly.
This is similar to the WonderPlugin, however as stated above, this is only for use with YouTube videos. This plugin does seem to run more smoothly, and if you are just planning on embedding YouTube videos this may be the one that is best suited for your needs.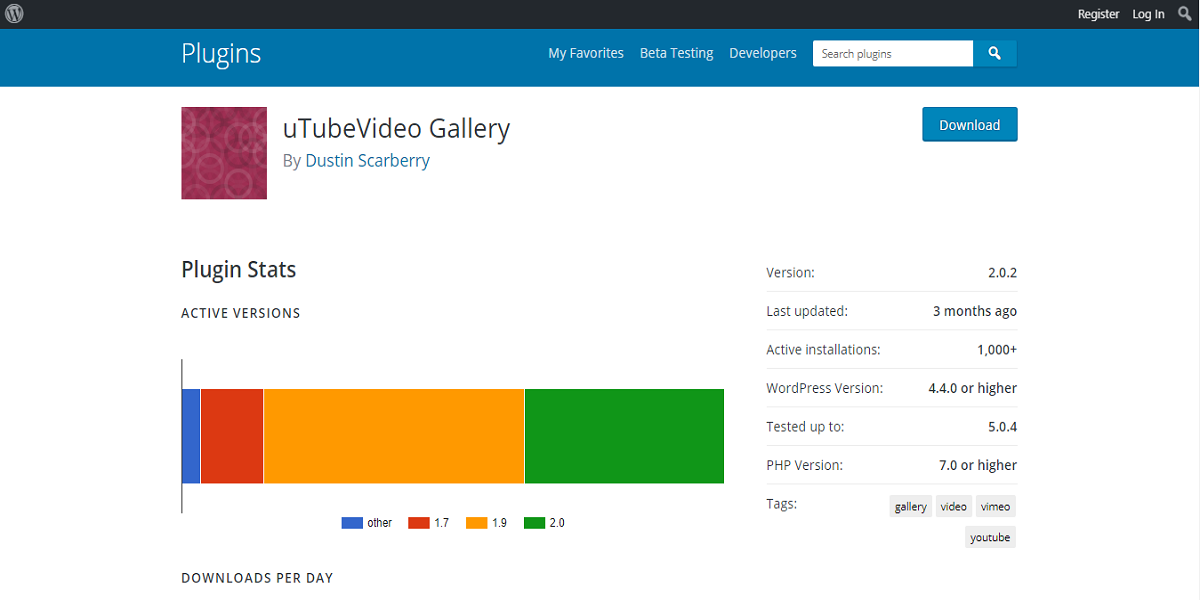 The fifth and final on this list, the uTubeVideo Gallery plugin will enable you to display galleries of YouTube videos on any post on your website or blog. This has YouTube and Vimeo support, with unlimited video galleries.
You will be able to set the size of the video player, as well as the resolution. There are multiple ways to display your videos in the gallery on your site, and can even add a playlist (or create your own). There are multiple ways to customize your gallery, and playing around with the organization of it is one of the perks of this plugin.
This is the most advanced plugin, and new users to WordPress may feel it lacks the amount of ease of use as the others. Although if you have been around WordPress for a while and are comfortable, this is the plugin that we would recommend you use to increase traffic and revenue to your website or blog.
Conclusion
We hope the information listed in this article was useful, and that you are able to see the value in these WordPress plugins that we do. These will make embedding videos into your website or blog simple, and most of them have great customizable features to tweak the appearance that matches your unique style. All of the before mentioned plugins are great in their own right, and it does come down to your own personal style and preference.
Which Video Plugins Do You Like?
Need help in Plugin Selection or Plugin Issue? We are available 24/7 by Phone or Chat.