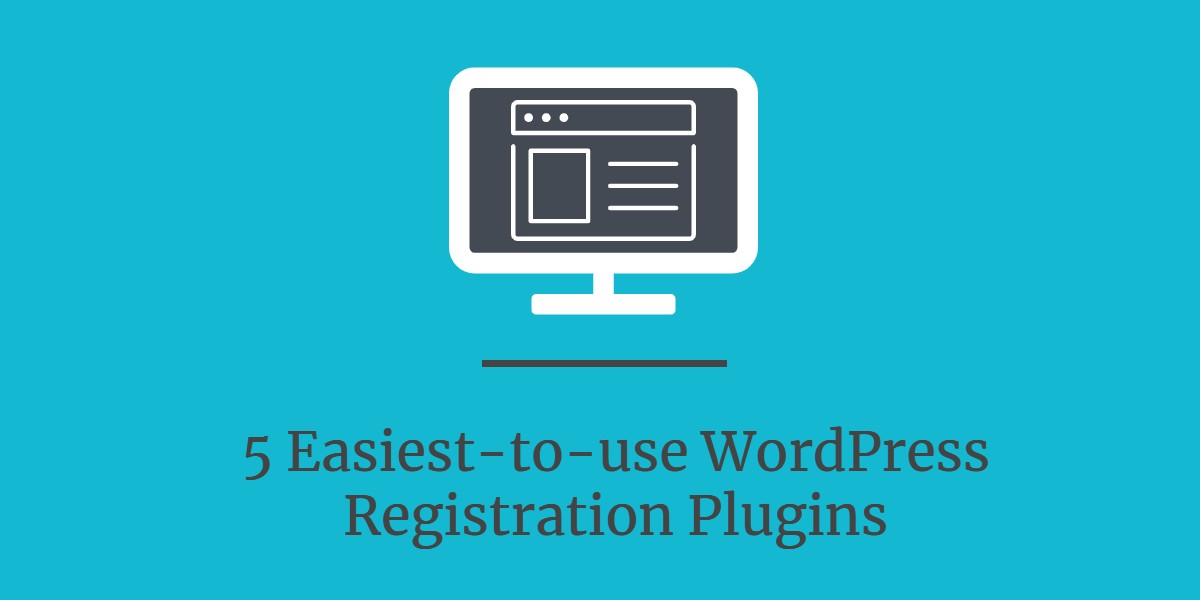 5 Easiest-to-use WordPress Registration Plugins
Last updated on August 27th, 2021 at 07:57 am
Getting visitors to surrender their details on your site is never as easy as you might think. Many visitors are often wary of the credibility of your system and just how their data may be accessed and used later. Also, the recent spates of breach of privacies of many online giants have led many to give up on surrendering their details altogether.
Luckily, this ought not to be the case. By using the most suitable plugin, it is possible to win their trust. Here we are yet again. The goal of our discussions below is to explain to you perhaps five of the easiest-to-use WordPress registration plugins.
By reading through patiently and consistently, you gain the insight needed to arrive at the best possible decision. These resources, we hope, will help you to win the trust of your visitors and encourage them to surrender their details with your sites.
Ultimate Member is not so-called for no reason. It is indeed a premier user profile and membership plugin for WordPress. All factors considered, it is by far the simplest to utilize. The past visitors to this plugin have often cited its ease of engagement. Its fascination does not stop at that.
The plugin also enables you to add some beautiful user-profiles and is also a vital companion in generating some advanced online communities alongside membership sites. Extreme lightweight, highly extensible, custom form fields, drag-and-drop form builder, and a clearly legible front-end user registration, are some of the top-notch features of this plugin.
Perhaps setting it further apart from the others is the fact that it does and can indeed support a range of extensions. These allow you to achieve many other tasks and purposes besides the core ones. For instances, they let you share your contents with other social media platforms and incorporate a private messaging system to your site.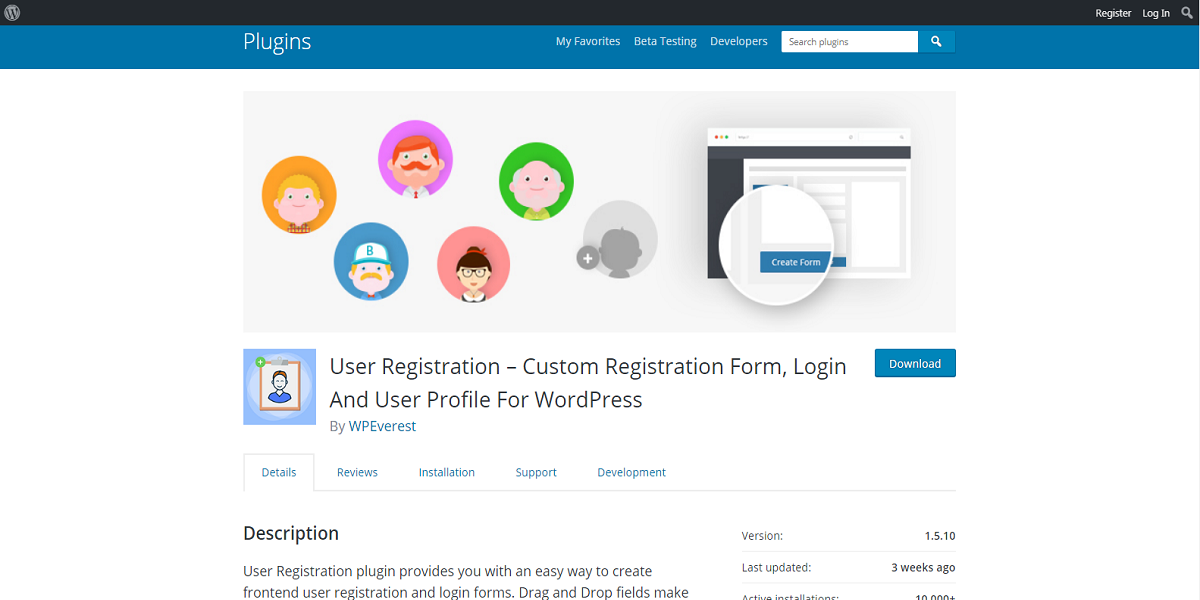 If all you want to achieve is register your clients, then you might want to attempt this one. It is simplistic in scope and hence grants you a simple way of generating the front-end user registration and other login forms. These are so simple as not to require any form of expertise at all.
With this plugin, your visitors will be able to enjoy some simple, clean and beautiful registration forms, unlimited registration forms, shortcode support, content restriction, and social connections, among others. All these combine to make your visitors fruitful indeed. Its lack of security features is nonetheless a serious drawback.
Though not a must, you might also wish to upgrade to its premium platform. Such an upgrade allows you to upload some files, restrict contents to certain geographical domains or users, connect your site with other social media platforms, and submit PDF forms, among others.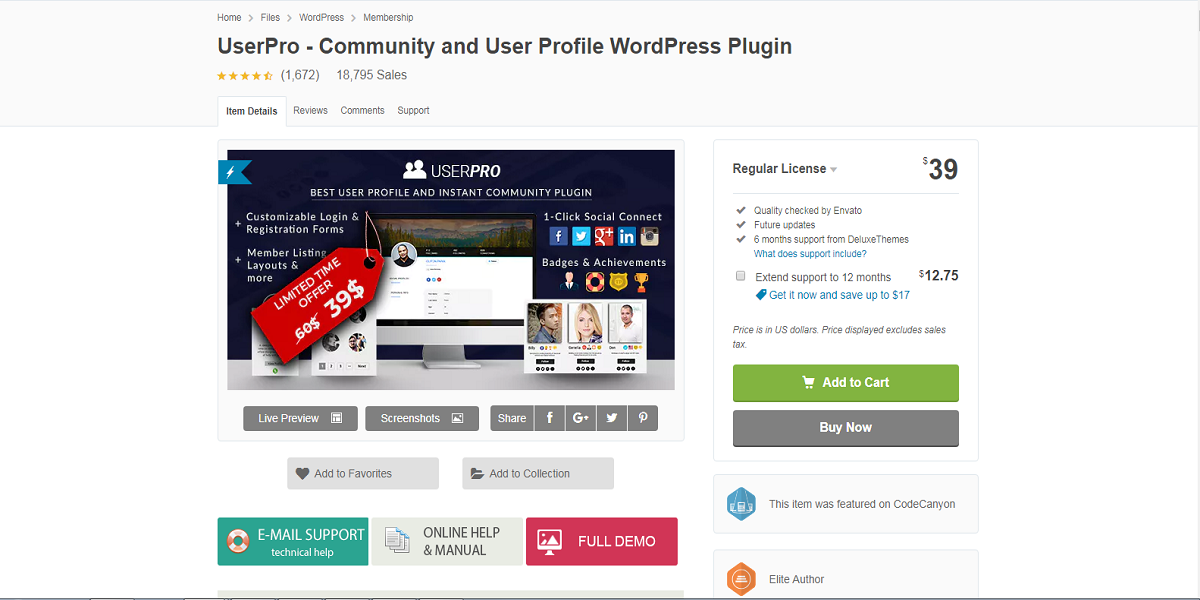 Of all the plugins under this review, none beats the UserPro owing to its comprehensive form and shape. Indeed, this plugin comes along with all the resources and tools you might need to undertake all WordPress related chores.
It incorporates the front-end profiles with the social connect and integration to deliver an all-in-one platform. Due to this, the plugin lets you verify accounts, restrict contents (if need be), market your merchandise virally, and keep track of your activities as need be.
Further to these, the plugin can also handle highly interactive front-end logins and Ajax errors. This is given its possession of numerous tooltips as well as custom re-direction support features. What's more? It also lets your visitors sign in or register instantly from the comfort of their social media Accounts to sign in/register instantly.
Your acquisition of this plugin, hence negates the need to look elsewhere for all your registration problems. The plugin is mostly suited for the well-established corporate entity.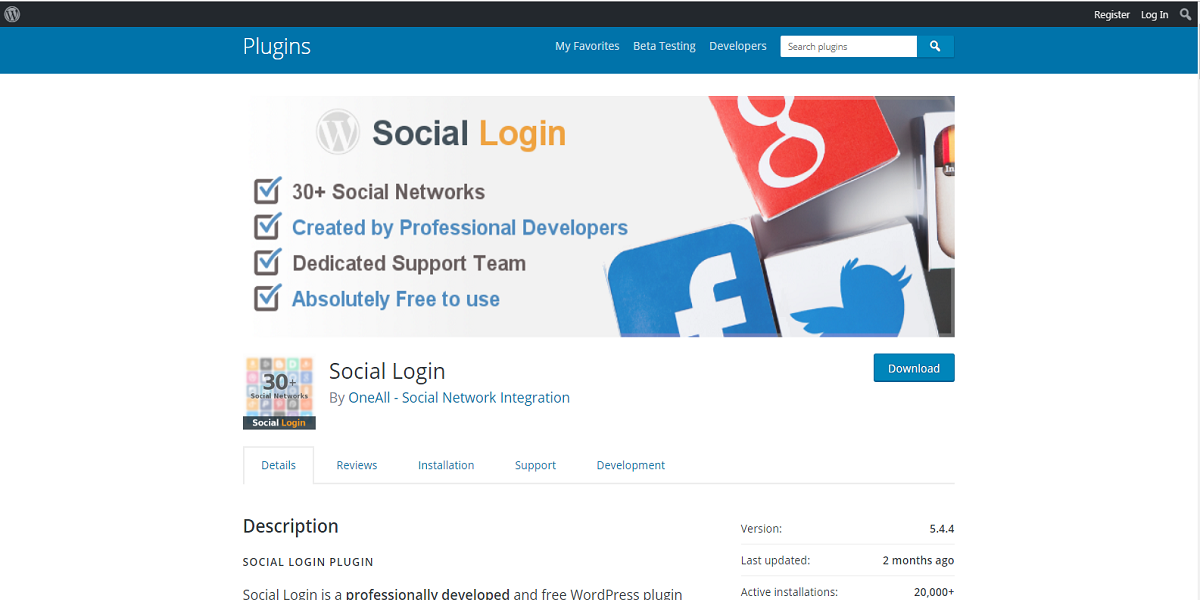 As the name suggests, this is a registration plugin for your social media platforms. It basically allows your friends and contacts from around 40 social media platforms to register to your WordPress page directly from those foreign sites. In some instances, it can even allow those associates to comment, like, or even share posts.
The plugin comes along with excellent data protection guarantee, seamless integration to many like-minded sites, and gets rid of spam and bot registrations automatically. Standing apart from the others is its maintenance-free nature. You do not have to dig too deep in your pocket to be able to enjoy the benefits it has to bring along.
In all, this plugin is professionally developed and maintained, is fully customizable, and supports a whopping 35+ social networks! Why would you even waste your time by looking elsewhere seeing that it has all that you may be looking for?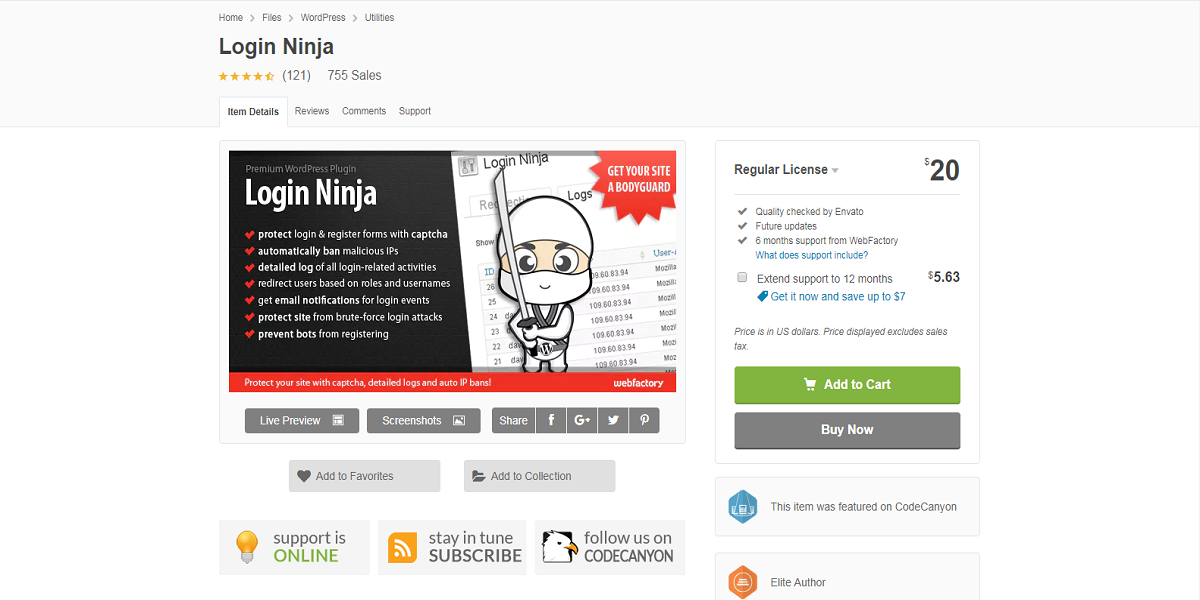 Login Ninja is for those sites and databases where security is a must. That is because it does have a couple of security features which are designed to protect and safeguard your clients' data. Among these are the captcha test and the two-factor authentication. Its safety features do not stop at that.
It also bans suspicious IP addresses automatically to safeguard your data. Further to this, it keeps track of the detailed logs of all the login-related activities. It can also redirect users, obtain email notifications for all the login events, and prevent bots from registering.
In all, it has a native, and easy-to-use graphical user interface. Take the guesswork out of your database by leveraging the awesome power of this plugin!
Conclusion
It goes without saying that the five plugins we have reviewed above are not all that may be available for your use. This notwithstanding, we have ensured that we arrive at only those which are truly beneficial and great for your use. Feel free therefore to select at least one plugin above with some confidence.
Have you found the information we have furnished useful? Would you recommend it to a friend of a peer? When do you plan to acquire your own registration plugin? We would love to hear from you. Simply drop your comment in the segment set aside below!
Which Registration Plugins Do You Like ?
Need help in Plugin Selection or Plugin Issue? We are available 24/7 by Phone or Chat.