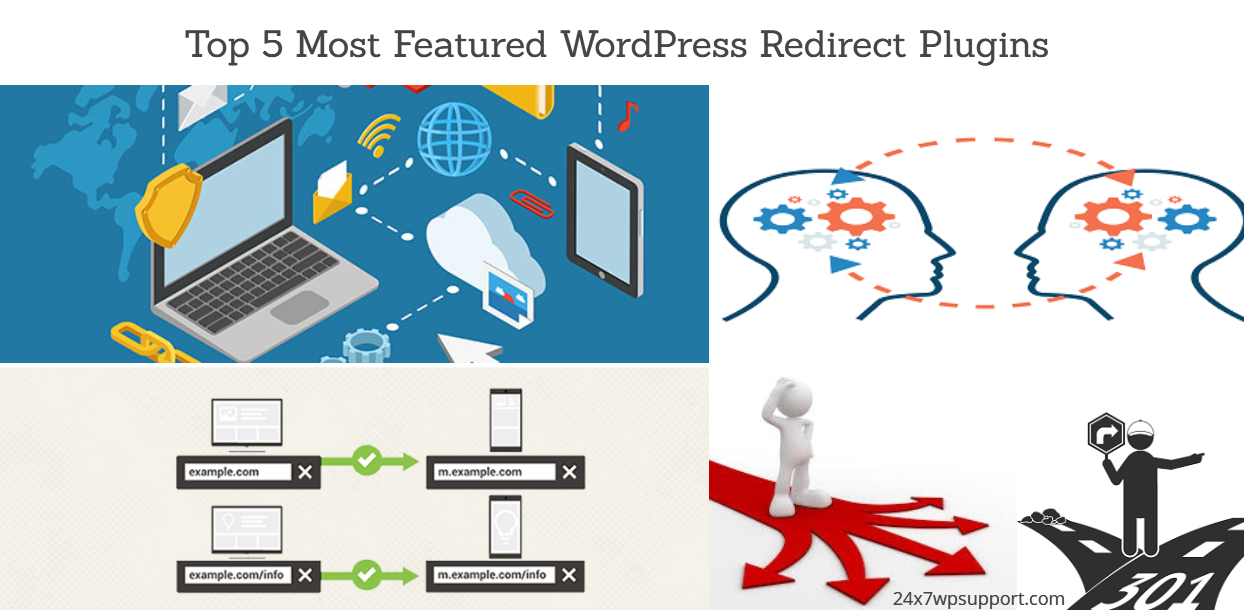 Top 5 Most Featured WordPress Redirect Plugins
Last updated on September 11th, 2023 at 10:08 am
Almost every website owner understands the importance of redirect plugins. Whenever you migrate your content to a new site, there are possibilities of having broken links, which could adversely affect your overall website ranking. WordPress redirect links can help to restore broken links by telling your visitors that your page has been moved to a new location. As a result, they don't get frustrated by the broken links but proceed and browse the content in the new location.
In this piece, we have listed the top five most featured WordPress Plugins to consider: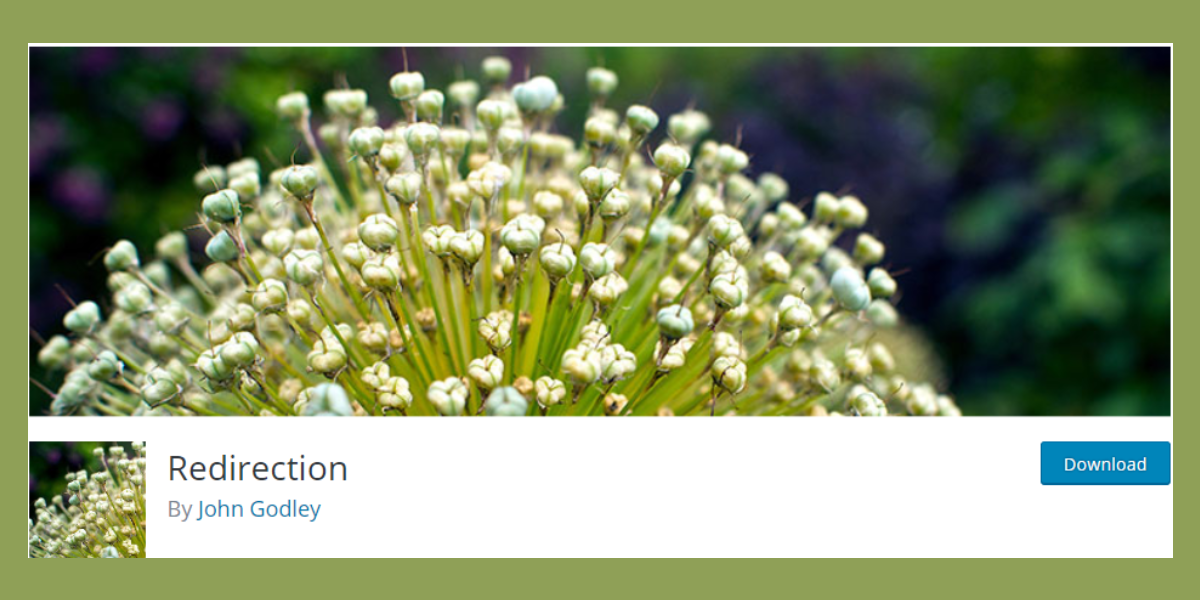 Most website owners prefer Redirection as a redirect manager for WordPress websites. You can seamlessly manage up to 301 redirections, track 404 errors, and even tidy up loose ends within your website. With reduced errors, your site's ranking will significantly improve. Additionally, Redirection works well for sites with a few redirects as well as for sites with thousands of redirects. With all these benefits, the plugin is absolutely free.
Users are able to quickly and easily create and manage redirects without any need for Nginx or Apache knowledge. As long as your WordPress website accepts permalinks, you can use Redirection to manage any URL. It also supports conditional redirects, full logging, Apache and Nginx support, and import and export. And that's not all; you can set the plugin to monitor when page or post permalinks are altered and automatically execute a redirect to the new URLs.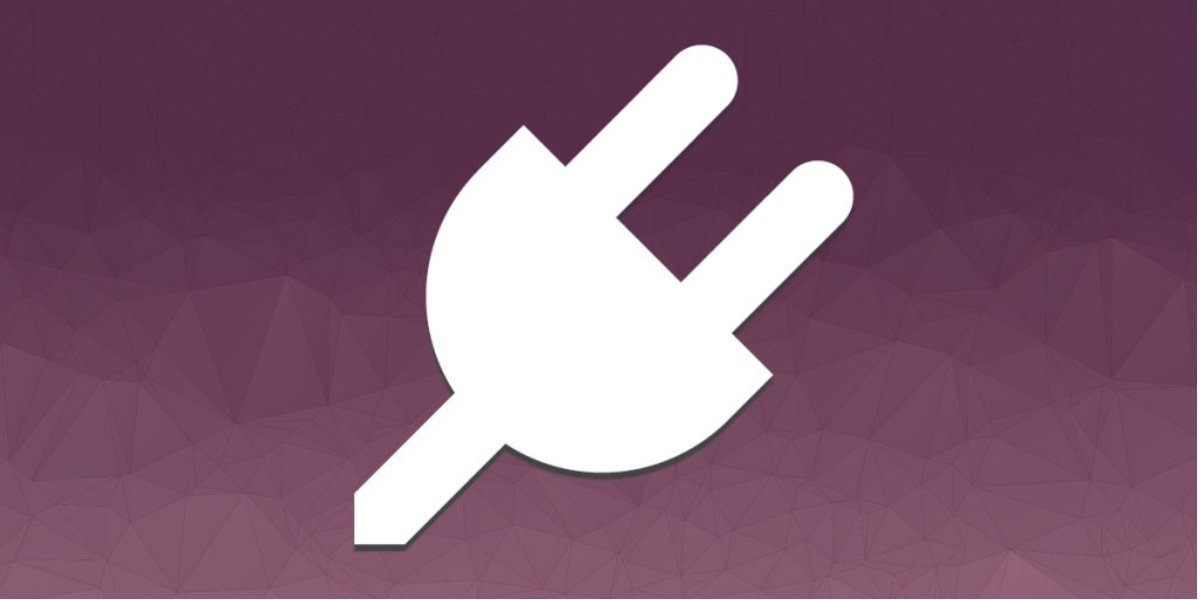 Simple 301 Redirects is another simple method of redirecting visitors to another site or page. When you migrate a website to WordPress, this plugin comes in handy in preserving your URL structure. All you need is to set up the 301 Redirects on your old site and any incoming links will be seamlessly transferred to your new site together with their page ranks and every useful feature that makes visitors flow to your site.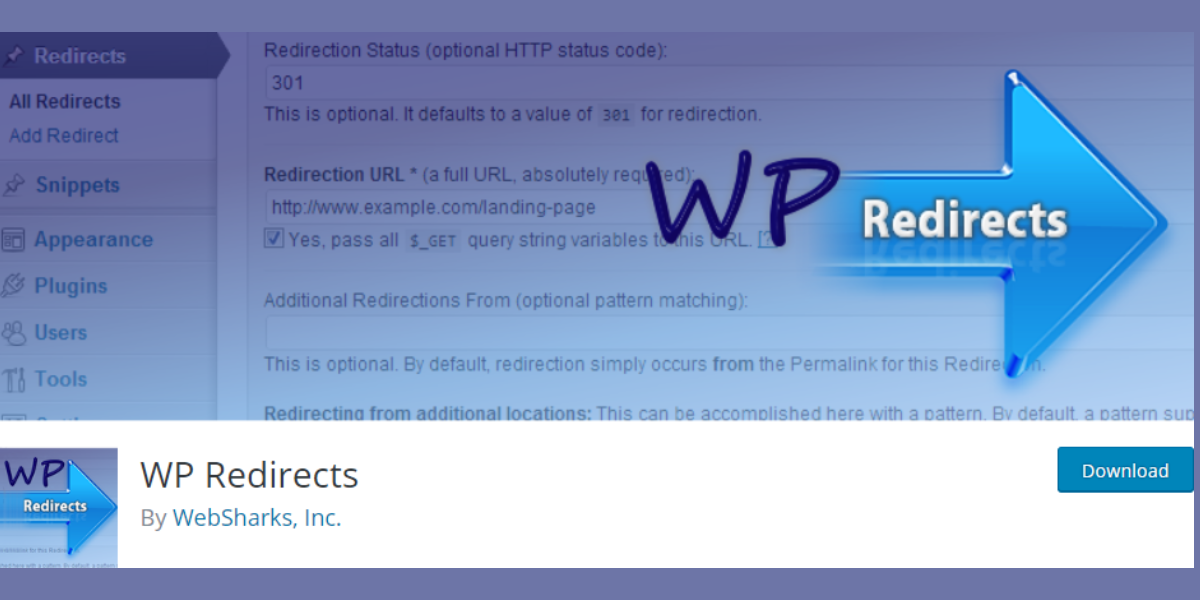 This is a very lightweight plugin that allows you to redirect from anywhere to pretty much anywhere. WP Redirects is founded on a simple design and you don't need to carry out any configuration. It works by adding a new post type that makes it seamless to create redirections on your website. There is an optional feature that allows you to redirect permalinks.
Once you've installed the plugin, the next step is to create a redirect under the "find menu" icon on the left side of your dashboard. Depending on your preference, you can choose simple or complex redirects. It can be as simple as using regular expression patterns to as complex as controlling HTTP status codes on your browser during redirection.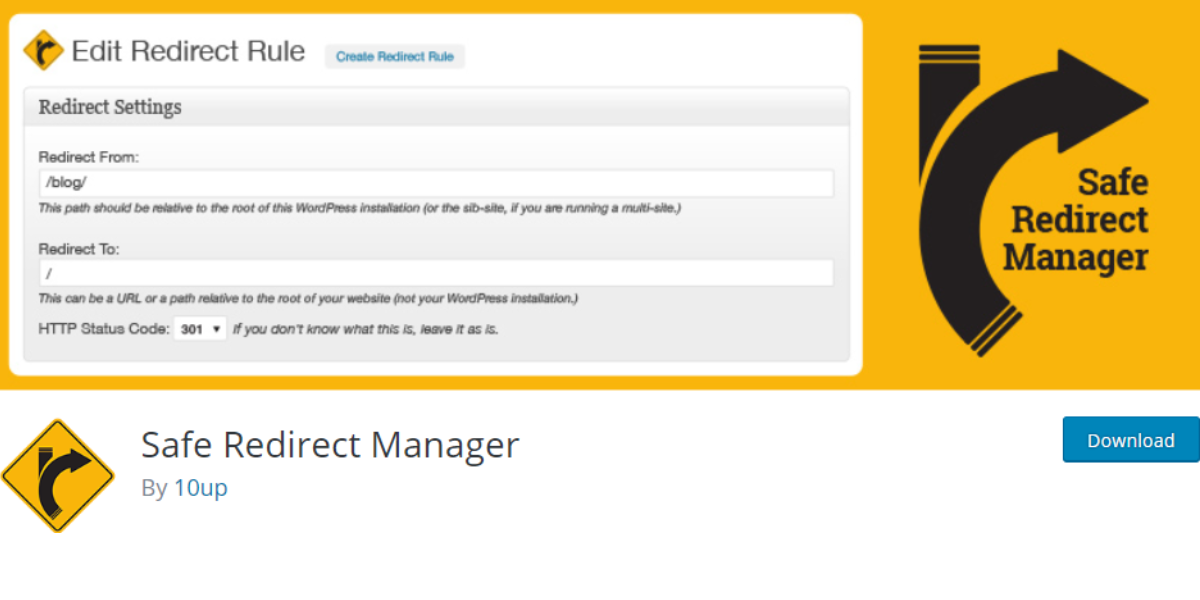 Safe Redirect Manager presents a resourceful tool for redirection of visitors from one site or page to the next. It's among the top featured WordPress resource collection, thanks to its ease of use and reliability. With this plugin, you can easily and comfortably redirect visitors from your posts, pages, and much more to a new URL while maintaining HTTP status codes. It comes with a WordPress safe redirect function to ensure the utmost security of your site.
It can also handle the whitelisted hosts on your behalf hence making your work even simpler. Safe Redirect Manager also works well with multi-site settings, so you can seamlessly redirect locations to new URLs for multiple sites.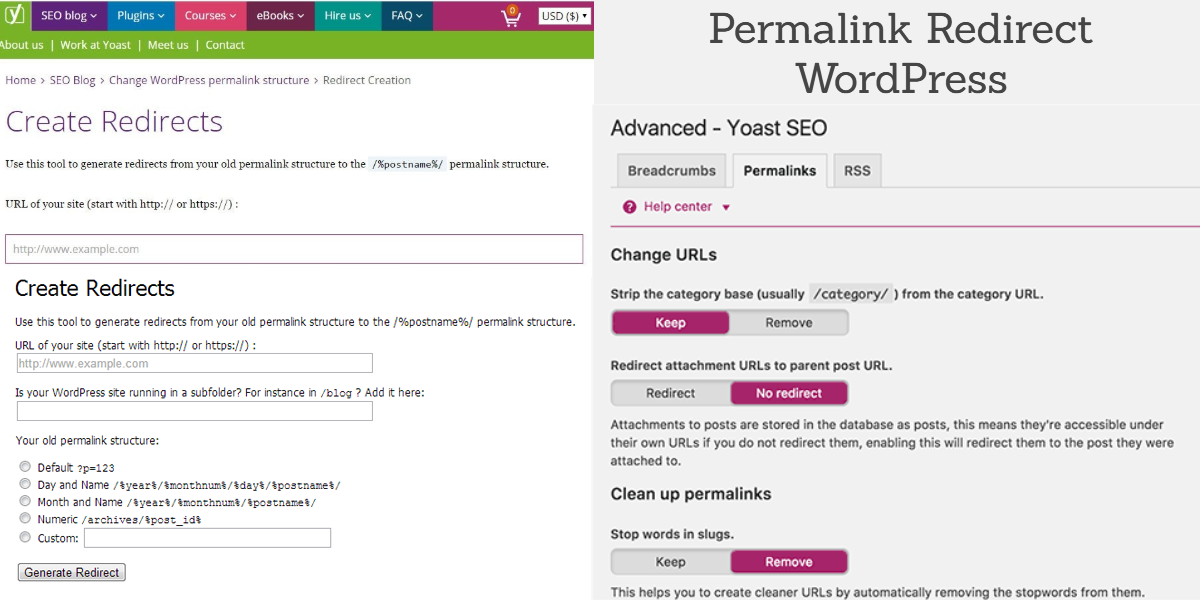 If you're looking for a WordPress plugin that efficiently handles automatic redirection of permalinks, Permalink Redirect is your best bet. You can easily redirect your old pages, posts, tag pages, or categories to your new location while sorting out any vulnerable add-on on your site. Permalink Redirect Plugin is extremely easy to set up and use. You simply need to download the plugin, unzip the content, copy the files to your plugin folder, and click on "activate" on your plugin panel.
It's obvious that Redirect Plugins are critical tools for any website. When looking for tools to save your website from broken links, there are numerous options at your disposal. However, the WordPress plugins feature here are great in terms of support and functionality. Some of them are also compatible with multiple other plugins on the market. So, pick your favorite plugin and drive your business to the next level.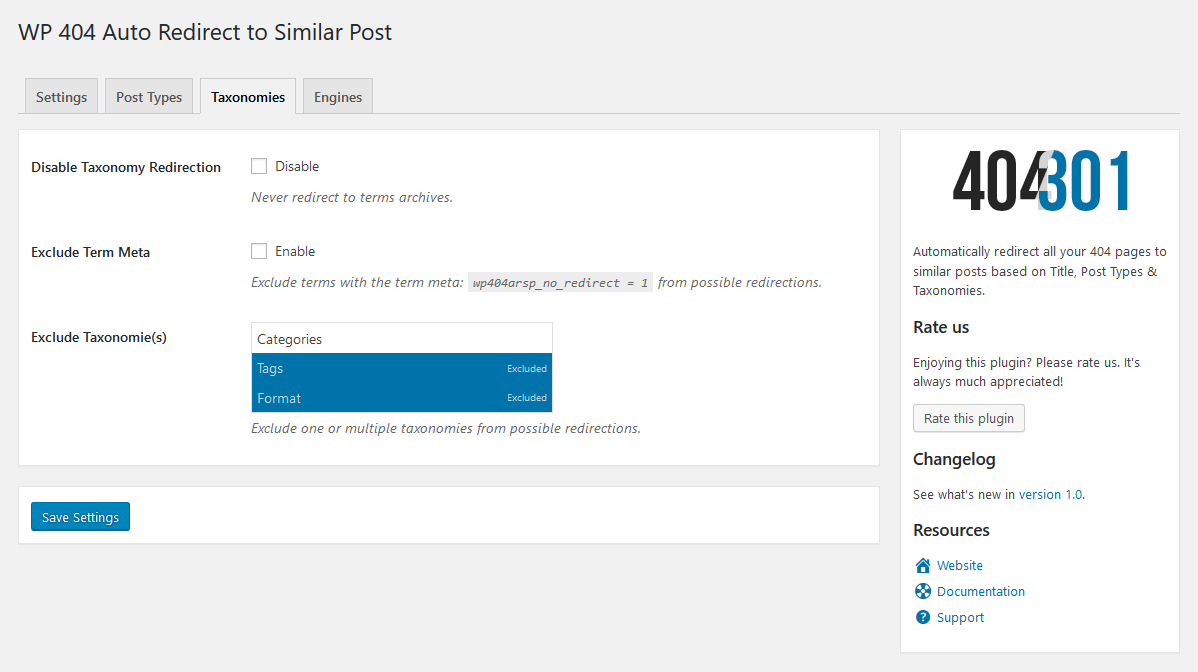 WP 404 Auto Redirect to Similar Post Is a wordpress plugin that has been used for redirecting similar types of pages post to the newly generated URL. If there will be no URL or a proper path has been defined for this basis then it will automatically redirect to the custom URL for the homepage of the website. This plugin has been created and designed by the hwk-fr organization.
The latest version of the plugin is 1.0.3 and it was updated 9 months ago. There are more than 50, 000 active users and users can only download this plugin 4.0 or higher wordpress version. Developers use 5.6 or higher PHP language to design or create this plugin. It helps to search out similar Posts with the help of that similar keyword. Choose the redirection HTTP header status. And that status has been changed into the 301 headers and 302 headers.
The new features that have been arrived at by the organization are that it will expose WP 404 auto-redirect headers on 404 pages and also inform the admin. All types of the log are redirected to the wp-content and also help to debug.log file to redirect or debug. Users can also create their own search engine logic and run the algorithm in the sequence according to the user requirement.
This plugin is not available for free or basic version users need to pay a certain amount of money to buy its active legal license of the plugin. when the user wants to use its complete feature then the user needs to buy the premium version. after buying its paid version organization will provide online incomplete documentation with an API key.
WordPress unlimited redirect plugin is a WordPress plugin that has been released with auto redirect 404 errors. Users can also cover all types of post-migration or domain change redirecting requirements. With the help of this plugin, the user can combine all redirect pages, posts, login plugins, and all types of SEO to be done and the nearest match URL this can be done with auto redirect URL functionality.
This plugin has been designed and created by code canyon your organization. This plugin has been created or designed on 13 May 2015 the last update released by the organization of this plugin is 27 March 2019. This plugin cannot be useful in Guttenberg Optimisation but however, but it contains its high resolution and it is also compatible with woocommerce. There are a lot of files included in this plugin suggesting JavaScript HTML CSS PHP and many more.
This plugin contains flexible redirect rules, phone redirect, redirect my device tablet, redirect command takes to redirect URL, redirect, source redirect, user role, and status, easy important export of data, redirect logos, and many more things.
This plugin is not available for the basic free version if any user wants to use this plugin then the user needs to buy the premium version. for that user needs to pay a certain amount of money for its paid version. After that organization will provide a legal active license for the plugin with an activation key. After this organization will also give complete documentation through online mode.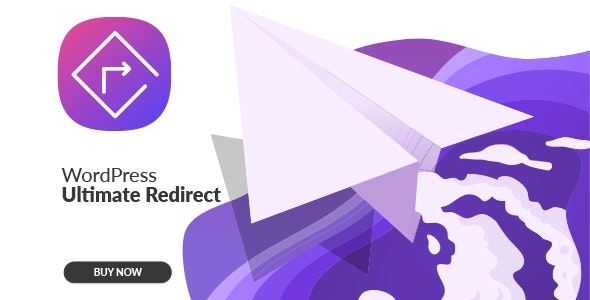 Which Redirect Plugins Do You Like?
Need help in Plugin Selection or Plugin Issue? We are available 24/7 by Phone or Chat.