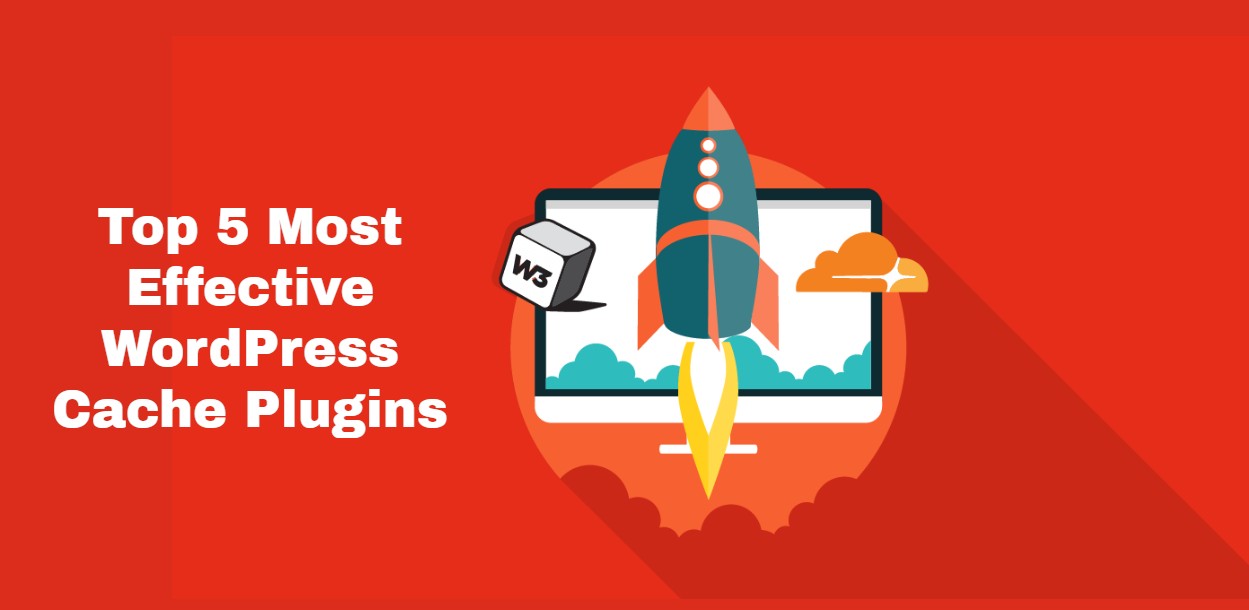 Top 5 Most Effective WordPress Cache Plugins
Last updated on September 18th, 2023 at 05:46 am
A cache plugin is all about making your site load even faster– and you don't need to be reminded about how important that is to the overall wellbeing of your site and your marketing strategy.
But for what's worth, a fast loading site works for the best of user experience and search engine optimization.
Of course you have other ways to speed up your site including getting a faster web host, compressing some of the images you have on site, and using CDN to name a few. Caching just happens to be part of what you should be doing to accelerate your site's load time for enhanced users experience and a prime ranking in the SERPs.
In this post, we focus on the best WordPress cache plugins that you should be working with to speed up your site and watch the rest fall in place.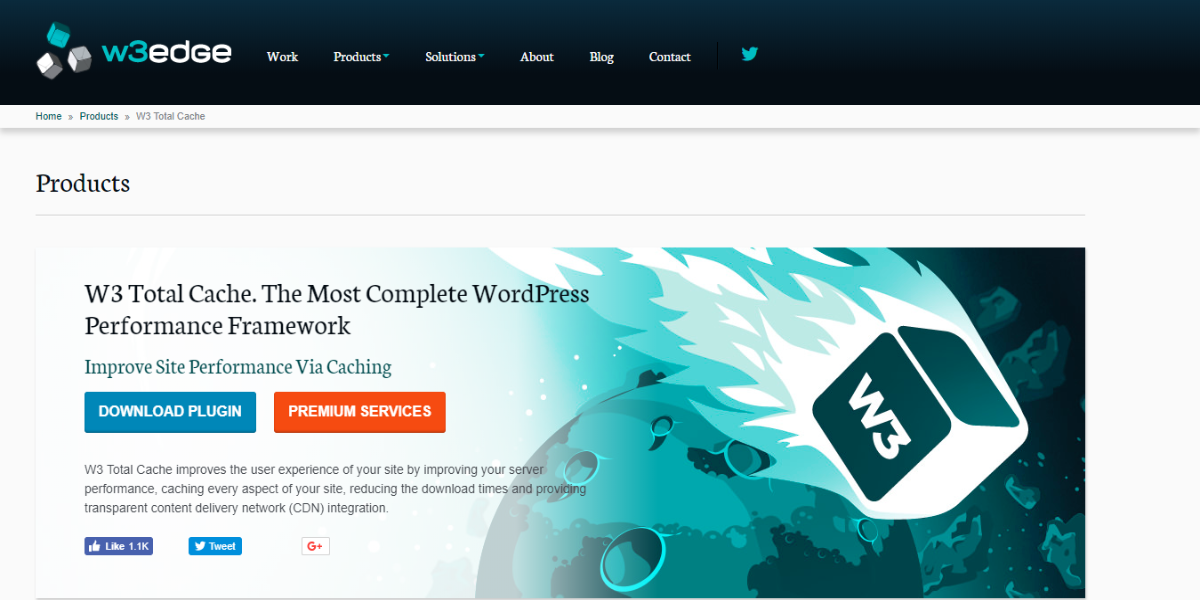 W3 Total Cache is one of the most installed WordPress plugins, boasting an upward of one million active installs. Designed to improve your server's performance, the plugin works by caching every single aspect of your website, in addition to offering CDN integrations.
It's also one of the most recommended caching plugins by companies and publications, including MattCutts, AT&T, Mashable, and others. And it's all for a good reason.
Whether you have your site hosted on shared hosting or a dedicated server, there are myriad ways the plugin could help improve the overall performance of your site.
Goes without mentioning that it's also the only plugin on the list that has the capacity to optimize all the practical aspects of your hosting environment.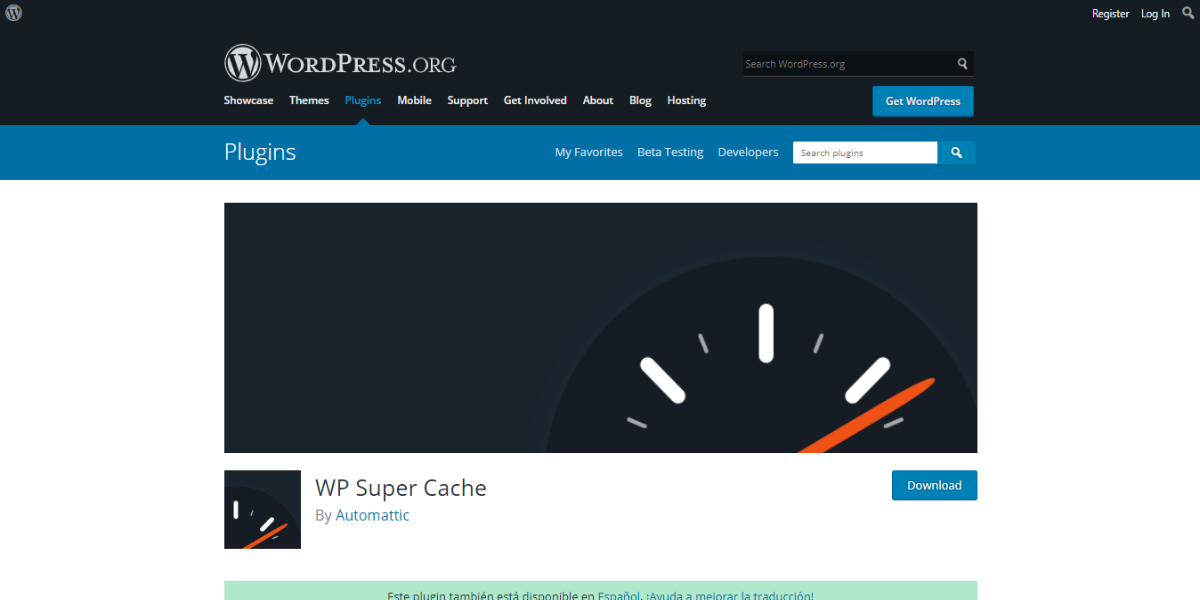 WP Super Cache isn't very much different from W3 Total cache in terms of popularity. With over one million active installs, the plugin is both owned and managed by the same company behind WordPress, Automattic.
What the plugin does is that it helps you churn out static html files from your WordPress site or blog. So every time your site processes heavier WordPress PHP scripts, the plugin generates static HTML files that it will be serving to the end user thus speeding up your site's load time.
The plugin is designed to cache site in three different ways:
i) Through Simple caching
This method doesn't involve editing PHP files or editing .htaccess file to cache your web content.
ii) Through Advanced Caching
Here, the plugin edits your WordPress PHP script into static HTML files that are easier to load before serving them to your site's visitors.
iii) Through Super Advanced Caching
This method involves cashing web pages for known users — the ones who've interacted with your website before. It's the most flexible of the methods, and a bit slower compared to the rest of the caching methods.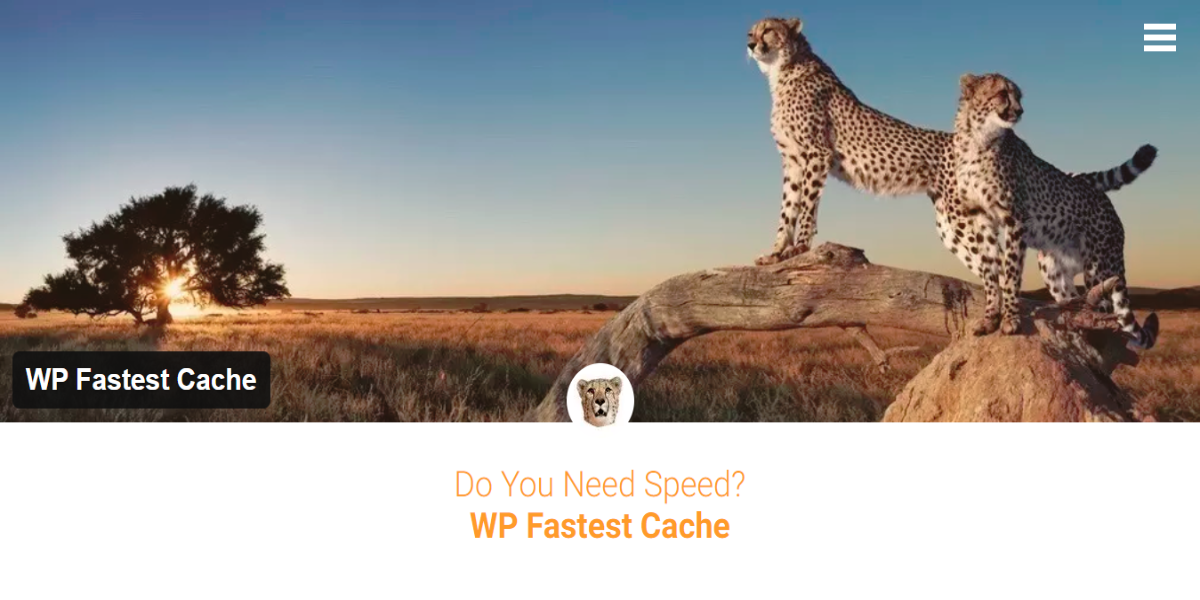 WP Fastest Cache thrives on simplicity. It's also the easiest cache plugin to both set up and configure.
The plugins works by converting your WordPress PHP scrip into static HTML files that are easier to both load and read on a web browser.
In addition to all that, the plugin also tries to minify your HTML and CSS files, allowing you to disable emojis and effectively get your site to load even faster.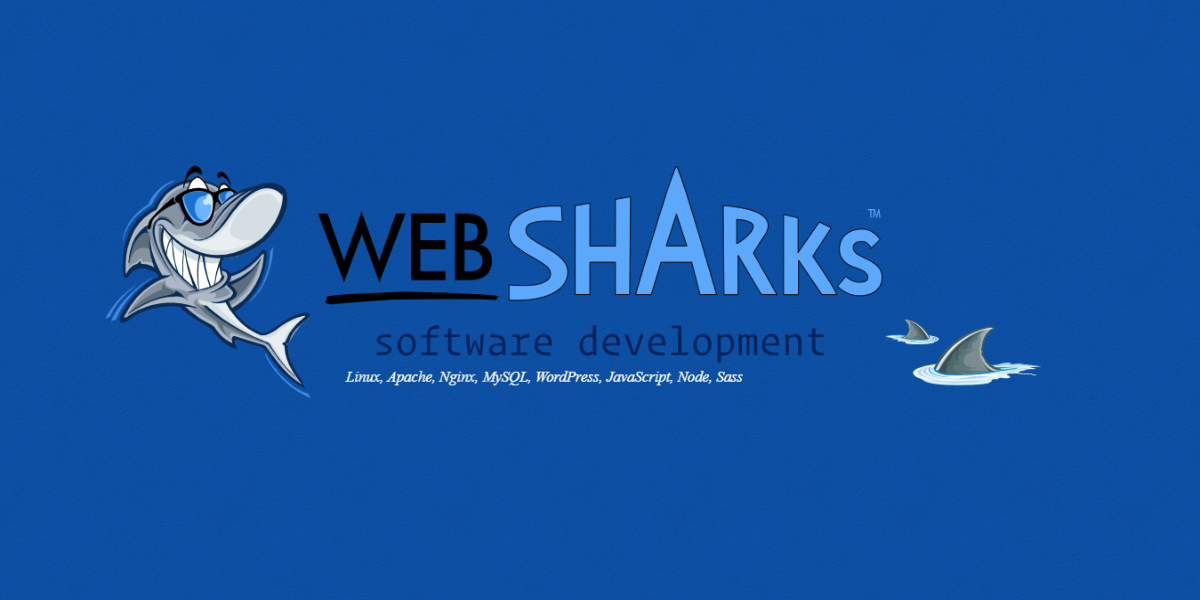 Comet Cache has about 60, 000 active installs. But unlike the other plugins on the list, it comes with the added advantage of allowing you cache logged-in users, as well.
This makes it the plugin to settle for if you're running a membership or ecommerce site, where some of your users will be required to log in to interact with the rest of your site's features.
The plugin works by using your browser cache combined with the apache server. This ends up speeding your site as it helps you avoid the numerous roundtrips that tend to exist between your browser and the underlying server.
To use the plugin, you'll be required to shell out a one-time fee of $39.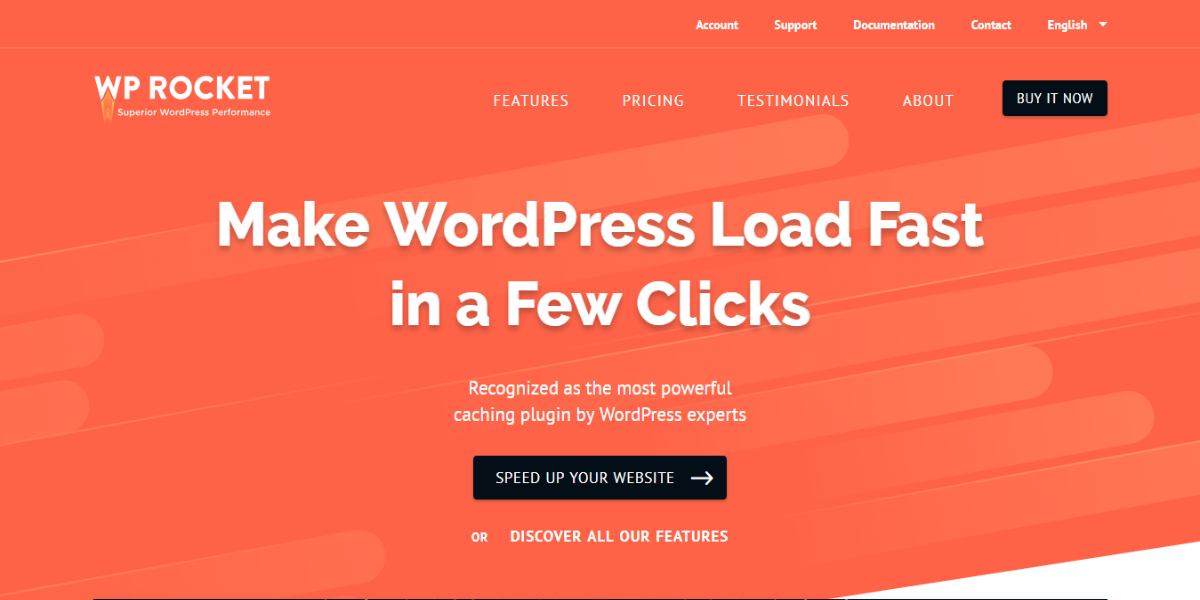 In the premium cache plugins tag, WP Rockets is the most popular of the choices you have. The key reason being it's the easiest plugin to configure. In which case, the caching procedure begins with you activating the plugin, and nothing else.
In addition to all that, the plugin also helps to index your web pages for an improved ranking in the SERPs.
It's also designed to minify your HTML, JavaScript and CSS files for a reduced load time of your web pages.
Lastly, it bears mentioning that the plugin comes with a lot of hooks that you could easily use to extend the plugin's functionality.
It's a Wrap
That's pretty much like it. Now that you know what needs to be done to speed up your site, and the right plugins to go for, then do the necessary and secure your site its rightful spot in the SERPs.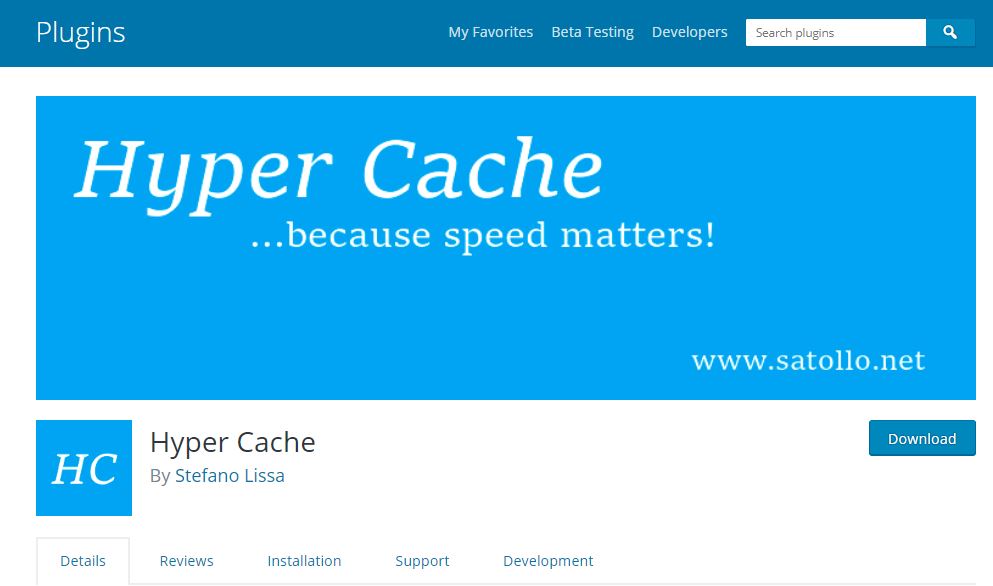 The hyper cache is a WordPress that is used to generate the maximum speed of any WordPress website this can be used as a lower resource hosting website. The current version of this WordPress plugin is 3.3.9 and users can install this plugin in WordPress 3.9 or higher version.
Its configuration is very easy and it worked on every block hyper cache is designed or created with your pure PHP. The mobile theme switching option is also available in this plugin. Please be able to save expired pages from a boat that will directly increase the value of the side. it also provides an auto-clean option through which this can be cleaned automatically. CMD support is there. This WordPress plugin also contains BB press specification integration.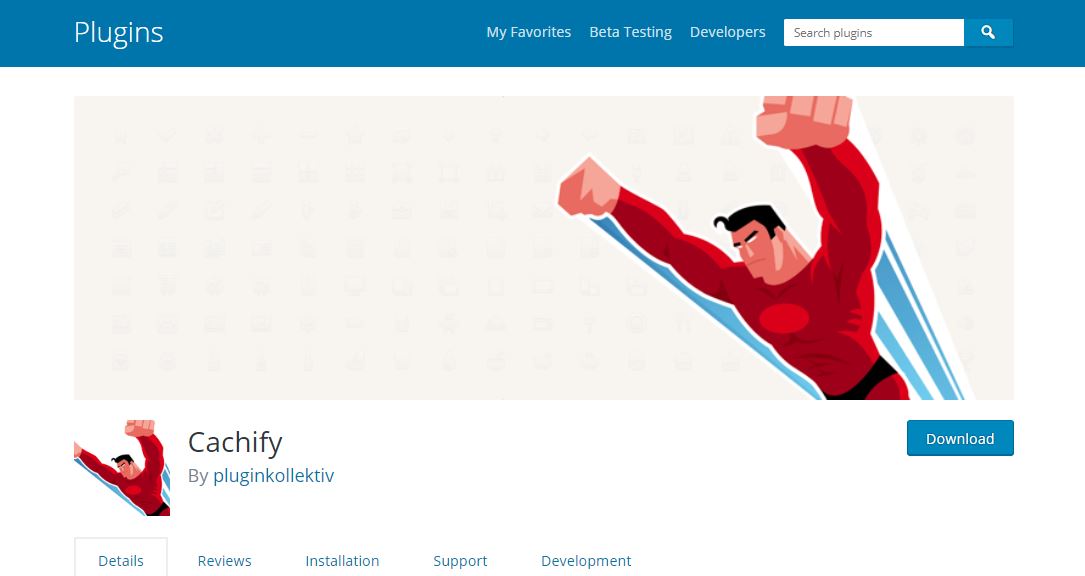 Cashify is a WordPress plugin that optimizes any page load by crashing posts. This WordPress plugin has been created or designed by pluginkollektiv. The current version of this plugin is 2.30 to remove bugs and interact with current technology this WordPress plugin updates after a short duration period. there is more than 10k active installation present and 4.4 or higher WordPress version is required to install classify WordPress plugin. It can work with customizing post type also. User can use any caching method to remove cache from the post for pages of the WordPress website.
It contain DB, HDD,APC & Memcached. this plugin provides a plus cache button through which button user can delete or remove all cache. This button is present or given in the WordPress toolbar. Cashify can be used in multi-sites also. HTML markup has been given with optional compression. It also provides manual as well as automatic cache reset. is separate dashboard has been given by Cashify WordPress plugin. This plugin is also set up for Apache and Nginx servers. Extendibility of this plugin via hooks and filters.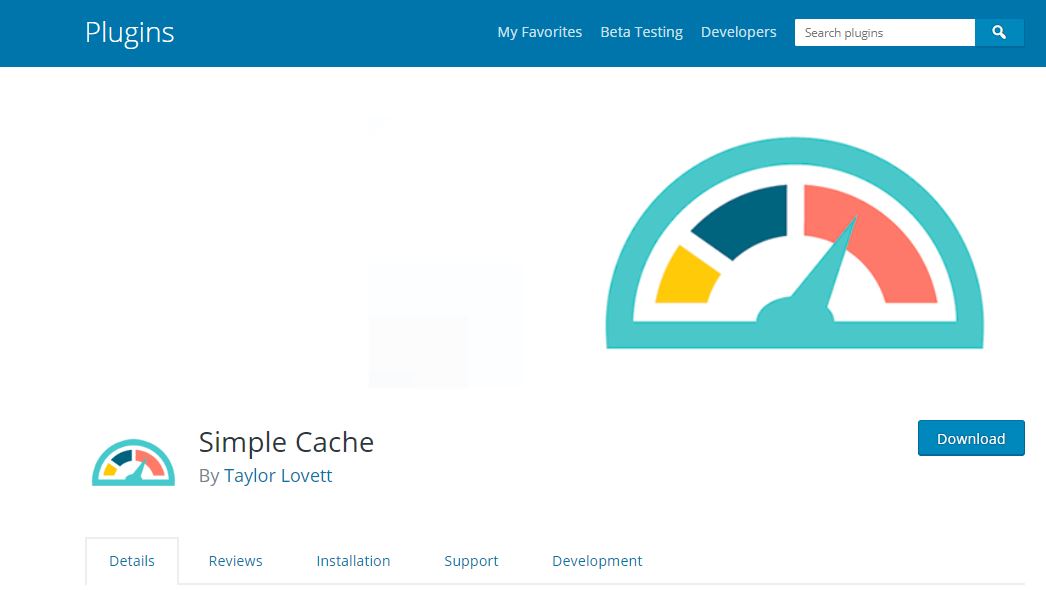 The simple cache is a WordPress plugin that is used to remove page load. The simple cache plugin has two main settings that are on and off. This plugin has been created or designed by Taylor Lovett. The current version of this plugin is 1.72 2 and regular updates have been provided by the organisation.
There are more than 5K active installers and this plugin can be installed in 3.9 or higher WordPress versions. Users can install this plugin with a single click just because of its best feature that on and off switches. With the help of this cassia WordPress website lord in a very short time.
This plugin also provides enables gzip compression. Customer support is also being given by the simple cache WordPress plugin but they welcome all request documentation and support consulting related to the simple cache plugin through GitHub only.
Which Cache Plugins Do You Like?
Need help in Plugin Selection or Plugin Issue? We are available 24/7 by Phone or Chat.