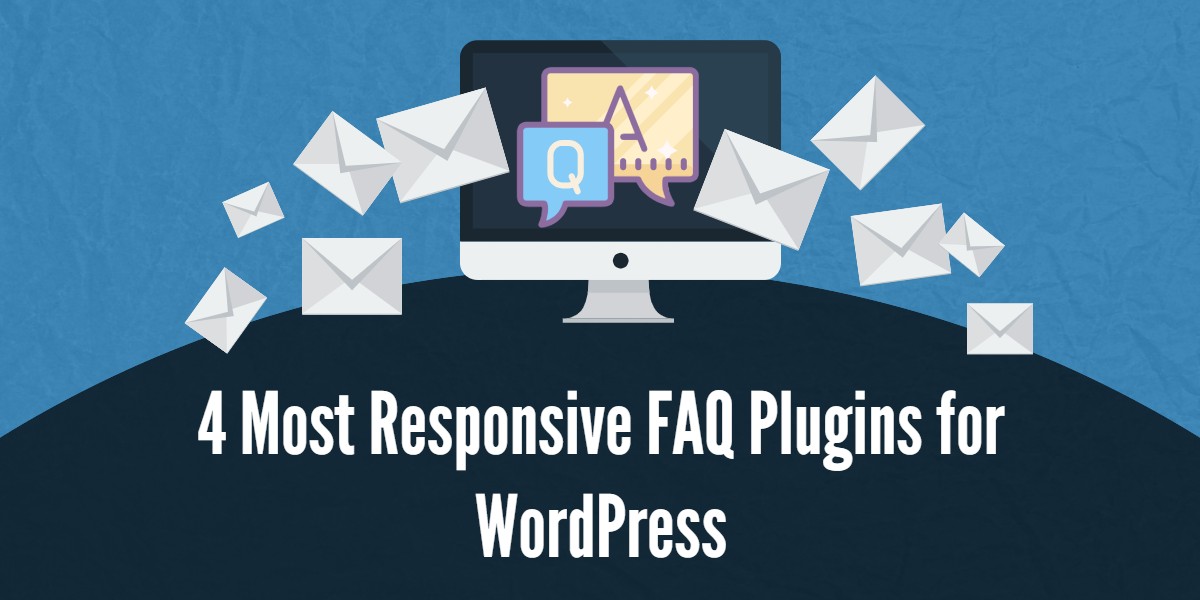 4 Most Responsive FAQ Plugins for WordPress
Last updated on August 27th, 2021 at 06:39 am
The FAQ section on your website isn't there to replace your knowledge base, but to supplement it. As a matter of fact, the two are closely interconnected to a point that it's sometimes hard to draw a distinctive line between them.
Essentially, the FAQ section helps to project some common questions your site's users ask all the time. It's meant to walk your site's visitors through some of your site's basics, as well as all they need to know about the nature of your business.
On a superficial level, a FAQ section just makes your site look great. With a great plugin, it's possible to alter the pedestrian look of this section by adding an attractive layer to it, thus making your site even more eye-catchy.
There's nothing complicated about both installing and implementing some of the plugins. If anything, you should be able to apply some of the custom settings with just a few clicks.
In this post, we tried sniffing out 5 of the very best FAQ plugins for WordPress. We encourage you to go through the list and pick a plugin that best resonates with your brand idea.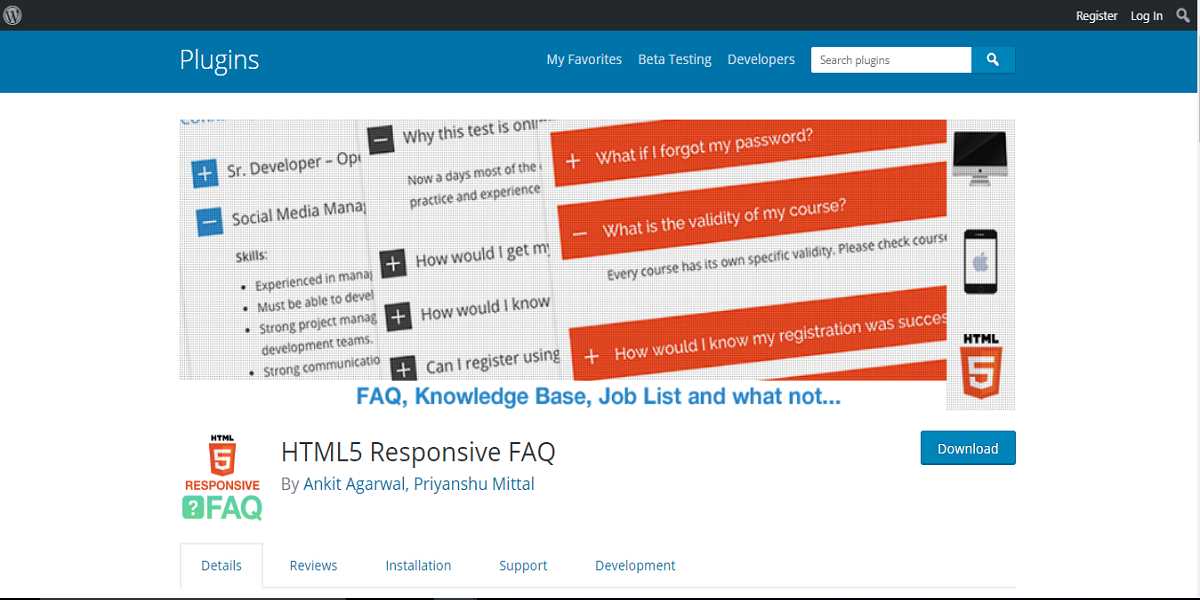 The HTML5 Responsive FAQ plugin makes it a snap for you to integrate the FAQ section to your WordPress site. The plugin blends with almost any WordPress theme you're using, in addition to being responsive enough to load up just fine in any device your visitors use to access your site.
More interesting is that the plugin allows you to modify how the FAQs section looks on your site so it can match up with both your brand and style preference.
You also have the option to decide if you want to add the section as a full page or as a sidebar widget. But basically, what the plugin does is make it easy for your site's visitors to find the answers to some of the questions lingering in their mind. That's besides simplifying the process involved in setting one.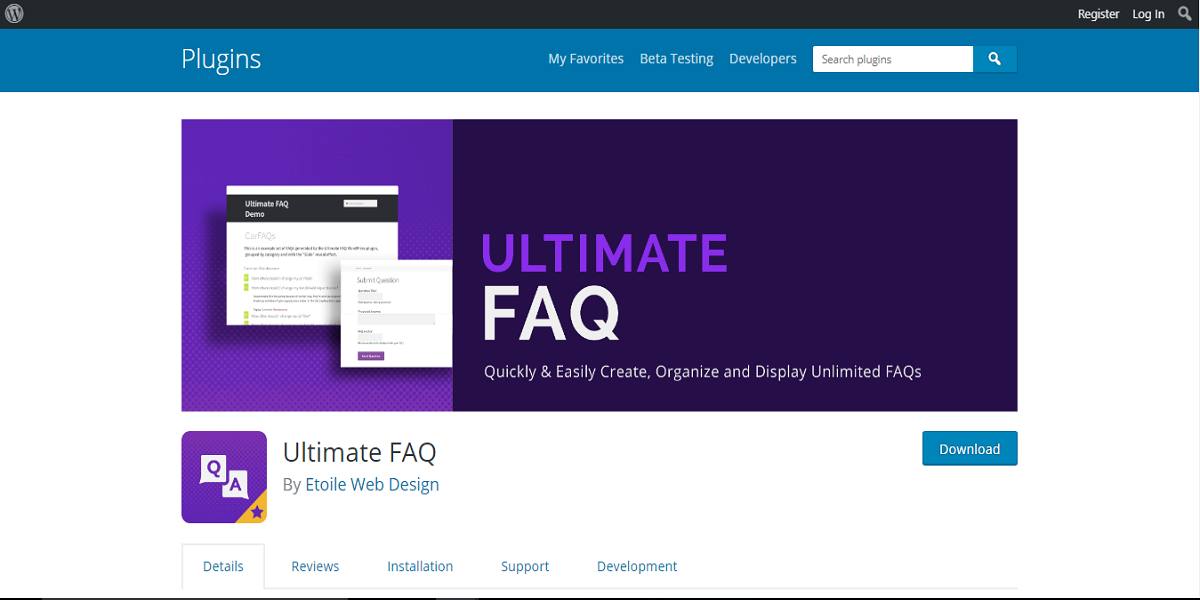 The Ultimate FAQ is another easy-to-use WordPress plugin for setting up a fully responsive FAQ section in your WordPress site. The plugin can be easily customized, besides stacking a long list of styling, fonts and color options to name a few.
The setting section of the plugins makes it possible for you to alter the overall look of your FAQ setup for a more customized feel on top of making your site look amazing. The plugin can be perfectly implemented in any kind of WordPress site include an e-commerce site, especially if you're looking to direct the bulk of your readers to a landing page you've created on your site.
Goes without mentioning that you have the option to define the style, color, and the type of fonts you intend to use for the page. All this is done to make your FAQ look attractive and easy to read through.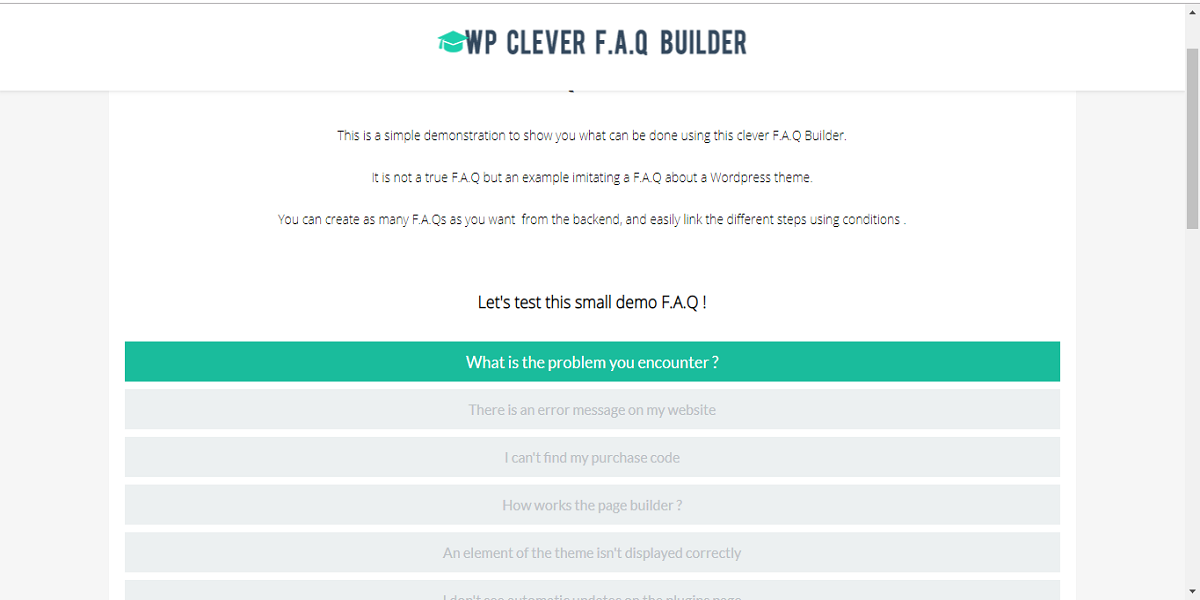 WP clever is the only FAQ plugin of its kind. It's simply a super-advanced plugin that takes the functionality of a FAQ section to a whole new level.
First, the plugin features a series of unique features that allow you to create detailed, step-by-step answers for some of the questions your visitors ask all the time. It's therefore ranked as one of the best plugin for educating your users more with regards to your products and services.
In addition to all that, the plugin arrives with a powerful back-end editor that you'll be using to create a more streamlined FAQ section that your users will have an easy time reading through.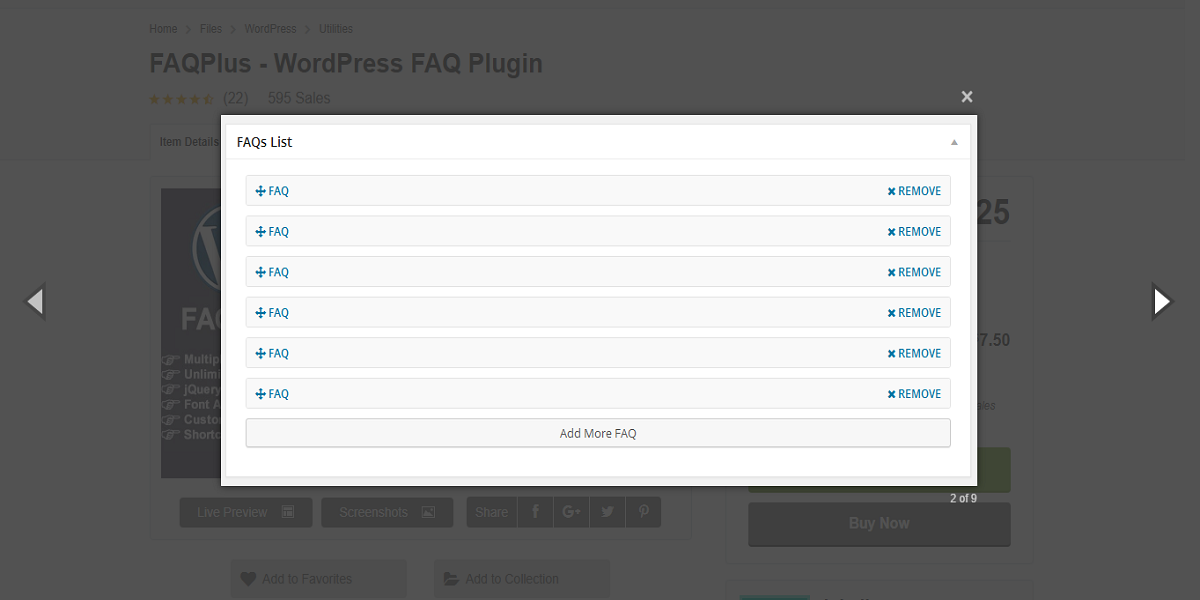 FaqPlus as the name suggests comes with a series of added capabilities. For instance, you have the option to add images, videos or any other media file you have in mind. Not to mention, you can also define animation, color and the collapsible effects any way you see fit.
Once added, you're allowed to go ahead and display the section using the short-code provided.
Conclusion
Your search for the best FAQ WordPress plugin ends with the list above. You have options aplenty, but you have a better chance of making the most out of the feature by settling for any of the plugins on the list.
Which FAQ Plugins Do You Like?
Need help in Plugin Selection or Plugin Issue? We are available 24/7 by Phone or Chat.