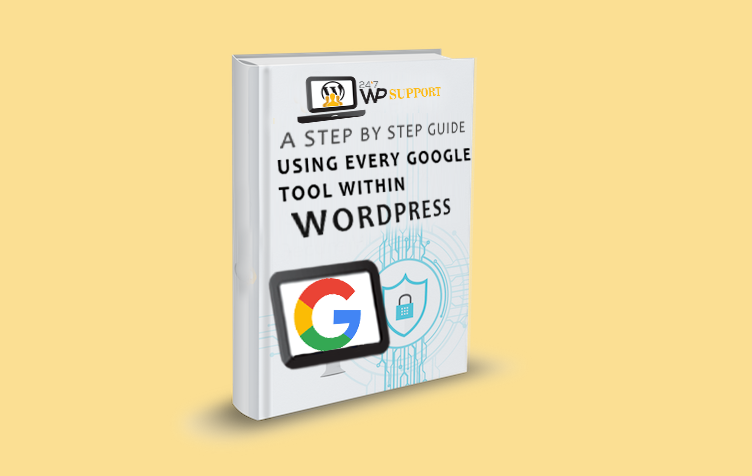 A Step by Step Guide Using Every Google Tool Within WordPress
Last updated on August 11th, 2021 at 06:05 am
How To Use Every Google Tools Within WordPress
When it comes to optimizing your site across all platforms, whether it be content or user interaction, to everything in between, your first step is to utilize what's readily available for use. Google tools with wordpress.
If you're at all interested in Google tools yet have no prior knowledge in regards to using them on your site, this step-by-step guide will be your road map to success. For those who don't believe any third-party tools will benefit you and your users, think again. These tools will make your blogging and CMS experience a hundred times better. The best part? WordPress software is extremely compatible with Google and does not take a mastermind IT specialist to manipulate.
Disclaimer: This guide in its entirety does not require readers to create code, manipulate code, or even remove code. The most a reader may do with code is embed some sort of Google content. This does not require coding, just simple copy and pasting. If you are looking for a tutorial that includes coding you are in the wrong place. Sorry for this inconvenience!
Google tools is a resource that everyone with the opportunity should try. Not only are they free, but they are incredibly easy to use and manage due to Google and WordPress' partnership. Google is always coming out with more helpful and easy to use tools that of course can be implemented into WordPress just like all the others. As for right now, this in depth, step by step guide includes every Google tool and how in can be used with WordPress. If you enjoyed this article, stay tuned for more!
If you found this mega tutorial helpful, feel free to share it with others who may be just as interested. Please address any questions or concerns you have within the comment section and we'll do our best to clarify and answer any questions you may have. Please remain civil and humane within the comments. If you've found any error within this tutorial, feel free to point it out peacefully. After all, we're only here to help people develop their sites. With that in mind, thanks for reading, and we hope we could be of help!