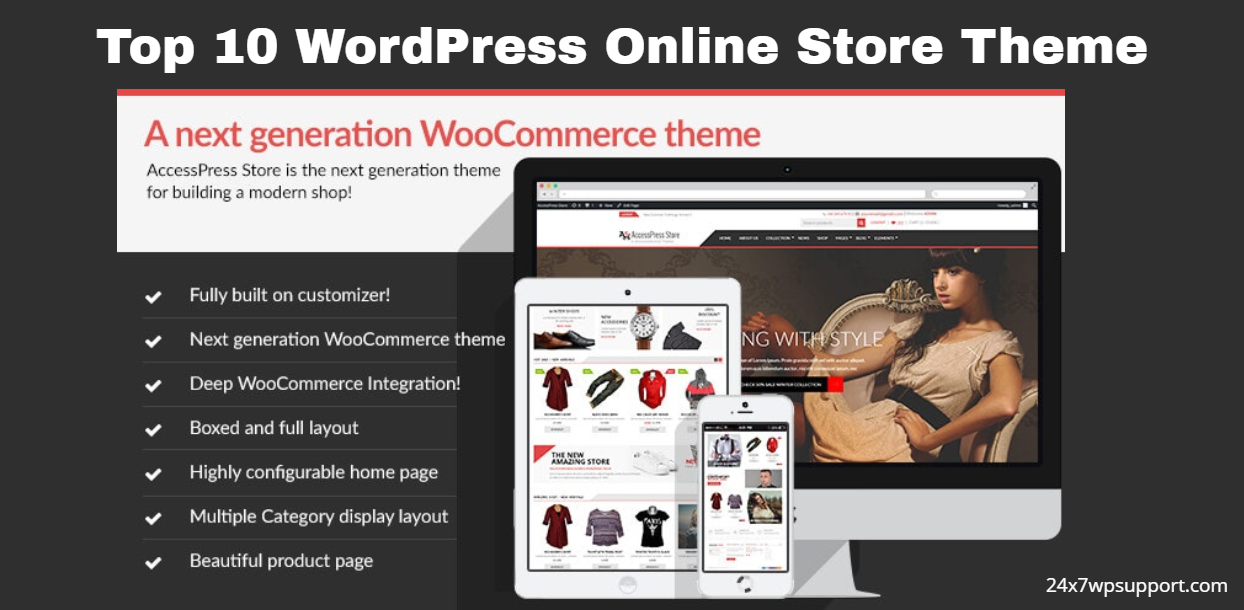 Top 10 WordPress Online Store Theme
WordPress is an amazing program for anyone who is trying to create a web page, or for those who have started an online business and want to increase revenue. In the following article, we will be going over the top 10 online store themes for WordPress; including their features and tips for how to incorporate them into your web page and site.
The first one on this list, this particular Theme for WordPress is a great starting point for anyone with an online business. This will not only help to increase revenue, but will also help to ensure that your web site is more user friendly for any visitors. This theme will help to create a great looking online store that is easy to navigate, and it will save time for you while creating the web pages to support your business. This particular theme not only has customizable cover photos, but also lets you have an unlimited amount. Additionally, this WordPress theme comes with a drag-and-drop page builder.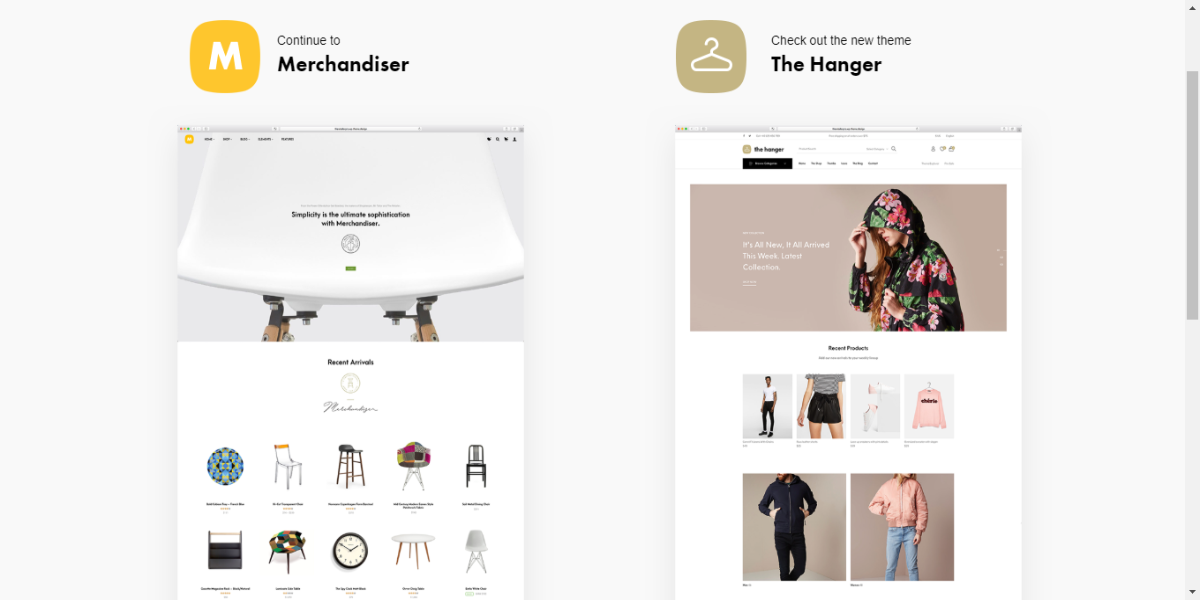 The second WordPress theme on the list, this one boasts a simple layout for your business web pages. That being said, this is still a great WordPress theme with plenty of customizable features. This is a great option for those who are wanting to set up their online business and start selling their product relatively quickly. This is a reliably supported theme that loads extremely quickly; this is not only a perk for yourself, but for the visitors to your web site as well. It has a great shopping cart that is incredibly easy to use, as well as a quick-view for the products that are listed on your web site. This is definitely a good option to go with if you are looking for something that is quick and easy to use.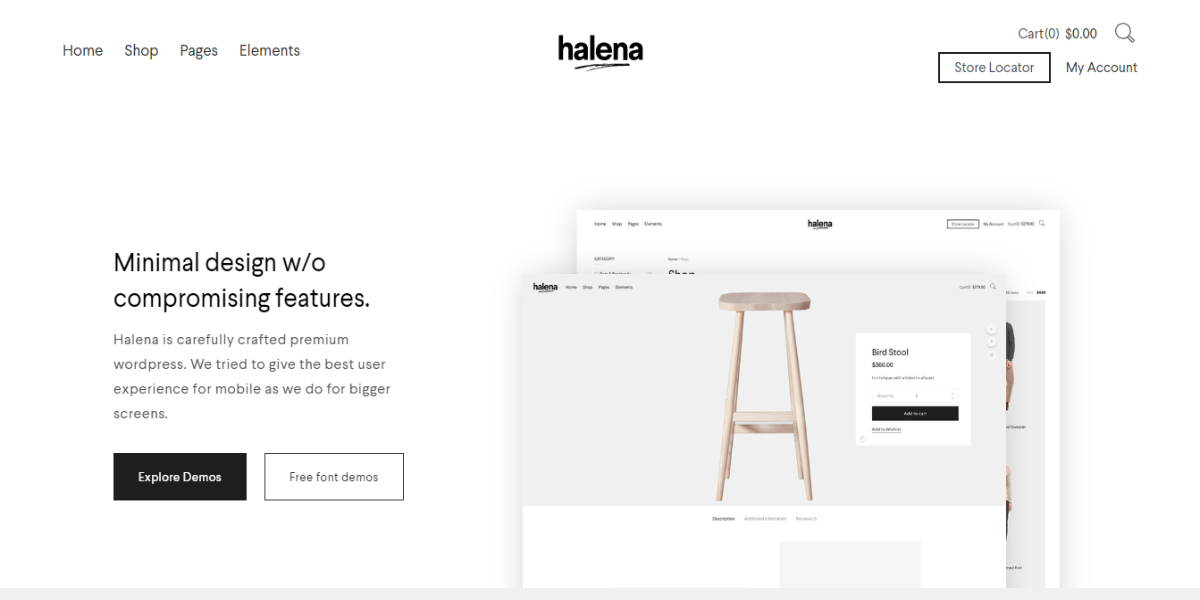 This particular theme is a great one for those who value user experience, and want their web site or blog to be easy to navigate for any visitor. This one is minimalist, and very modern in terms of design. Halena is particular useful for anyone who does not have a precise vision for the layout of their online store; this theme has pre-built layout templates in order to get started selling and growing your online business quickly. Unique in design and easy to get started with, this is a great theme to start with and to look into when trying to build your website.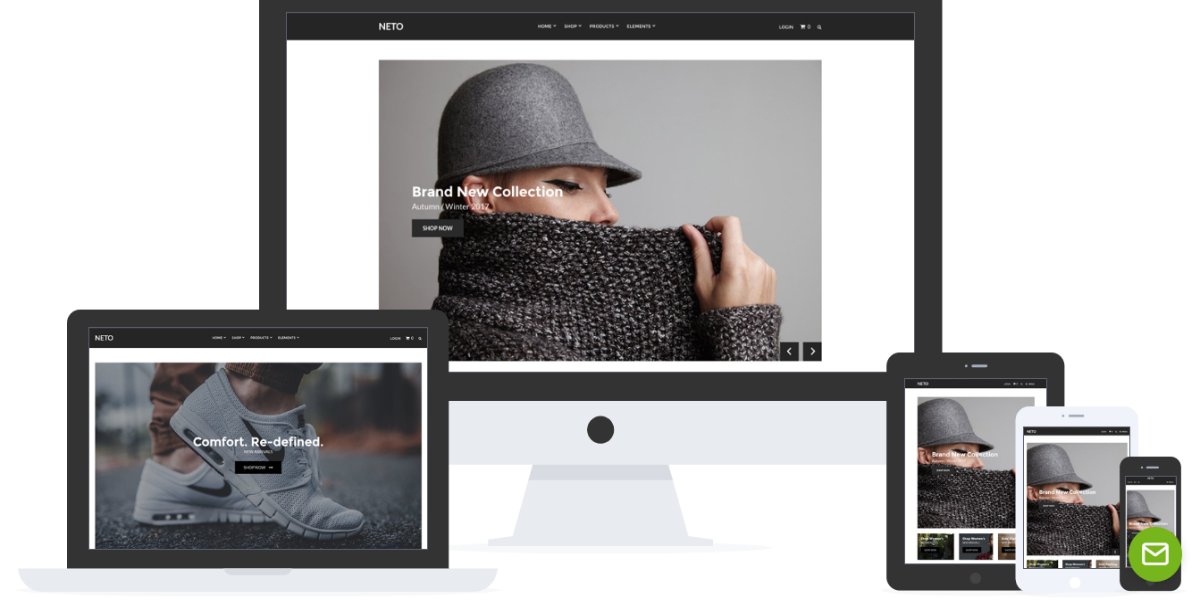 The Neto store theme for WordPress comes with SEO Optimization, which is a valuable tool to ensure that there is adequate traffic to your web site or blog. This plugin is flexible and customizable, so you are able to achieve the look and feel that you would like your online business to have. Another nice feature of this one is the support; if you ever need any help, there are experts that are available to assist you 24/7; In addition to the customization and compatibility this is definitely a great theme to look into and implement on your web store.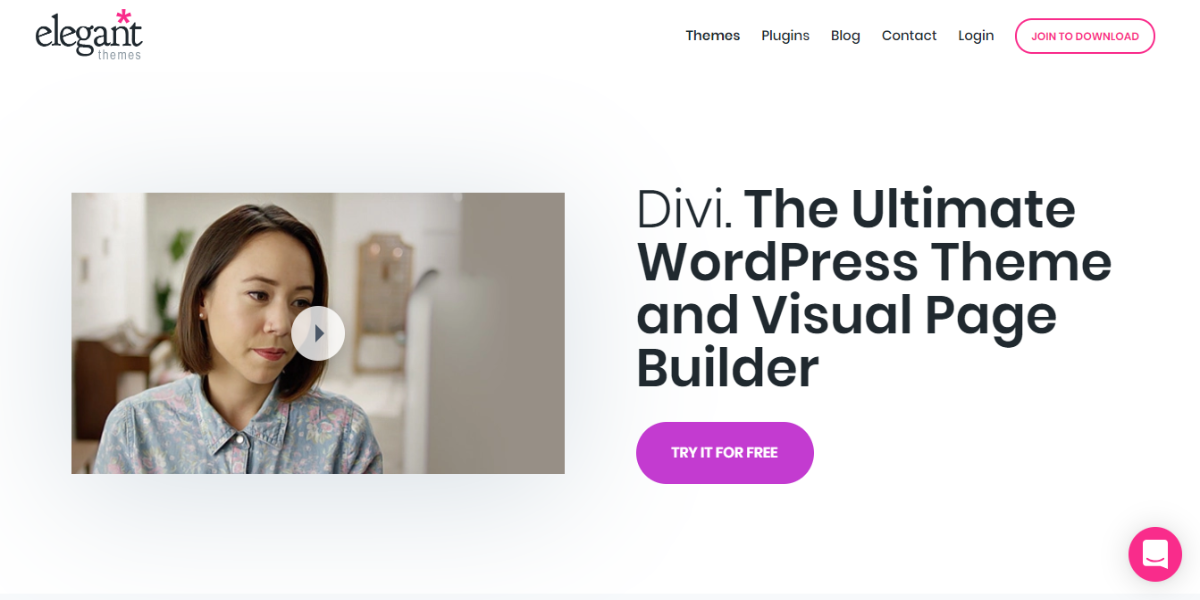 The fifth theme on the list, Divi is fully customizable and is extremely easy to organize to fit the needs of your web sites. Similar to Halena, this theme also comes with pre-loaded layouts and boasts one of the fastest load times available for WordPress themes. It is updated automatically, and has a very nice drag and drop feature. Anyone who is at all familiar with WordPress can appreciate how important it is to have themes that are easy to use, and fit with the design they are looking for. This is definitely the case with Divi, and is a WordPress theme that is worth the time to look into and implement. Additionally, Divi comes with a design toolkit that is very user friendly and easy to get use to.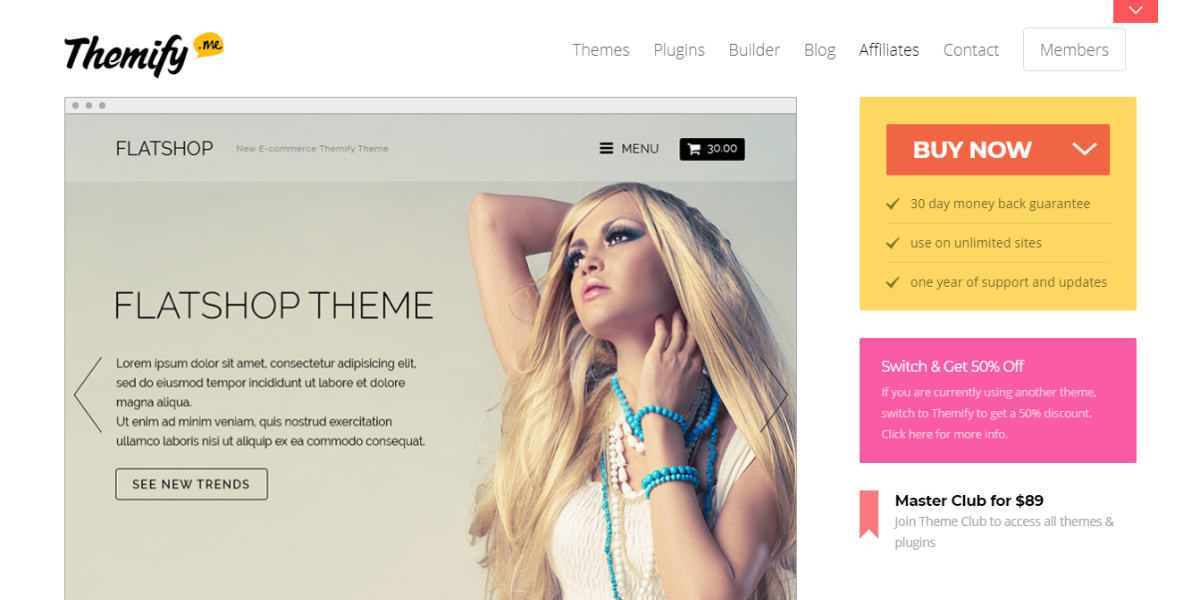 The Flatshop WordPress theme comes with a 30-day money back guarantee and allows you to use it on any web site of yours. The support available for this theme is outstanding, and if you are like me you will appreciate it. With great attention to detail. Flatshop also has transition effects that will really make the design of your web site or blog stand out from others. Your customers will also be able to view any products available without it automatically refreshing the page, which is a huge plus here. This WordPress theme will make your site extremely responsive, and supports both mobile and desktop browsing. This is ideal, because a lot of customers tend to shop with their mobile devices more than the do at home on a computer.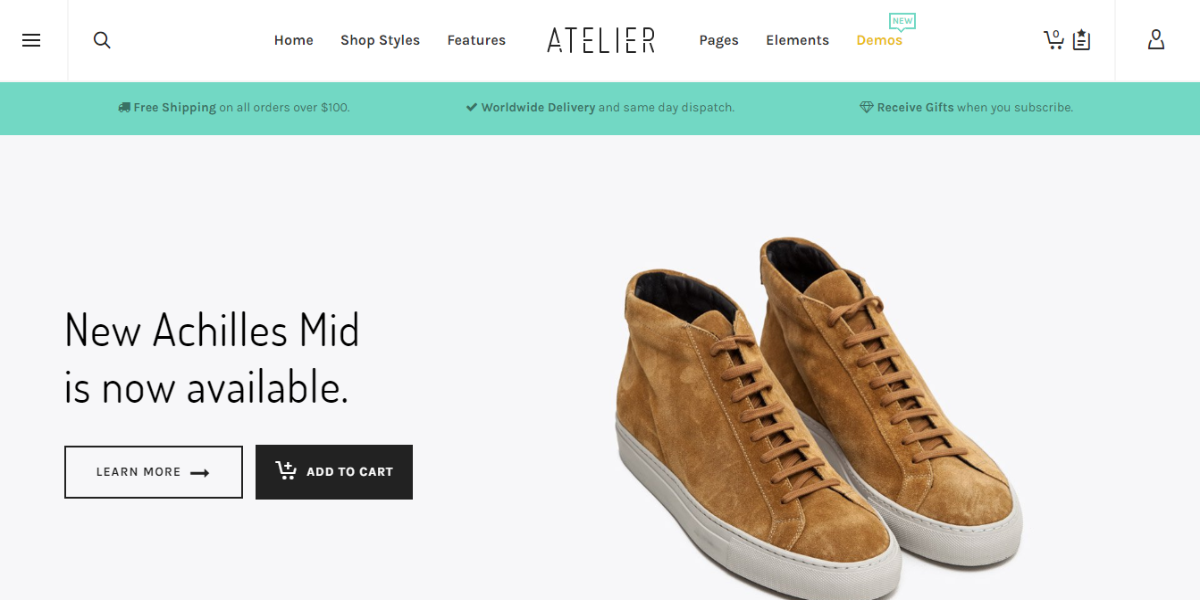 A major attraction to this theme is that you are able to give it a try on your site before deciding if you would like to purchase it. With extremely high quality demos, and a minimalistic design this WordPress theme is very easy to use and to implement on your site. One thing that is different from this theme to the others mentioned above is that it allows your customers to decide how they would like to view your web site or blog. The filters that it allows you to have on your site are very user friendly, and is sure to not only increase traffic but revenue as well. SEO optimized and mobile browsing friendly, this particular theme also has a drag and drop feature, which makes customization easy.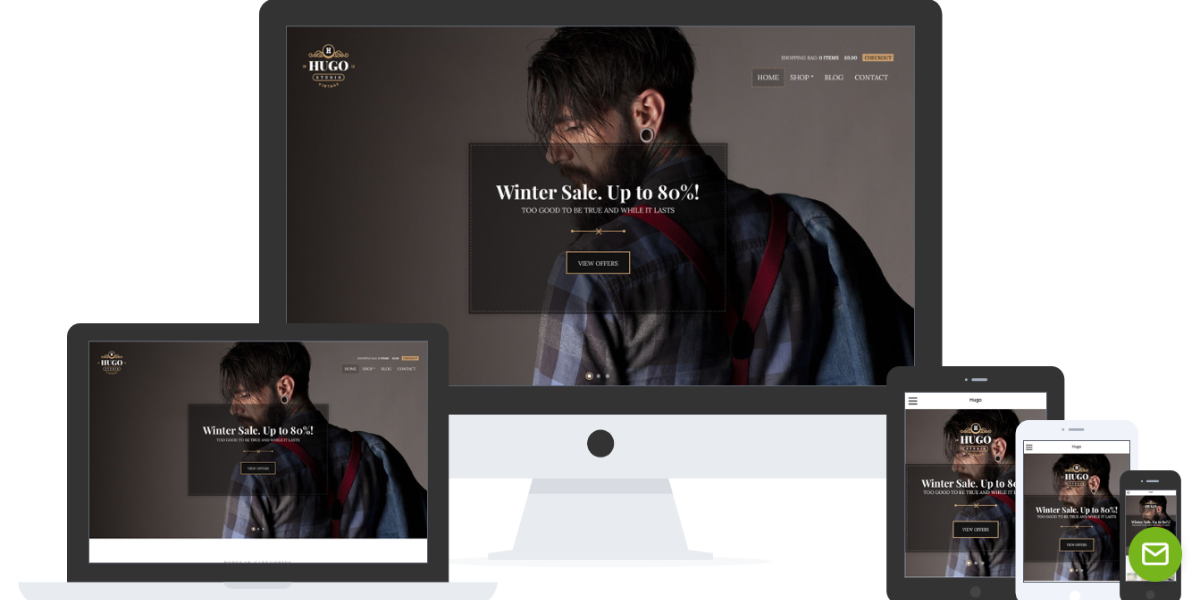 Hugo is one of the more unique WordPress themes on the list; with it's customizable designs it is one of the best options for creating a truly unique web page that suits you personal style, increasing revenue and foot traffic. As with the others, this theme also has a drag and drop feature, making customization a breeze. With custom widgets to increase functionality and make it easier to set up than even some other WordPress themes listed above. There are multiple color schemes available for your website or blog to fit the overall style, or even allows you to change the color scheme of specific web pages on your site. SEO optimized, Hugo will ensure that you will receive more traffic, thus increasing your revenue and sales.
Hugo's premium support is excellent, and you will probably use it multiple times throughout your relationship with the theme. You will not need to worry about updating the theme, as it has built in automatic updates, which takes the hassle out of making sure everything is up to date and running smoothly.

When it comes to a minimalistic design and functionality, Aurum is among the best themes available for WordPress. It is incredibly fast, and setup is very easy, allowing your customers to have a smooth shopping experience while on your website. Very flexible, this plugin boasts being user friendly and supports browsing on multiple platforms, such as mobile. You can choose from the pre-loaded variants, or opt in to create your own, making customization easy and engaging. It comes with translatable pages, and the customer support is top notch. SEO optimized to increase traffic and boost revenue for your site. This theme is definitely one to look into, especially if your prefer a minimal yet sophisticated design.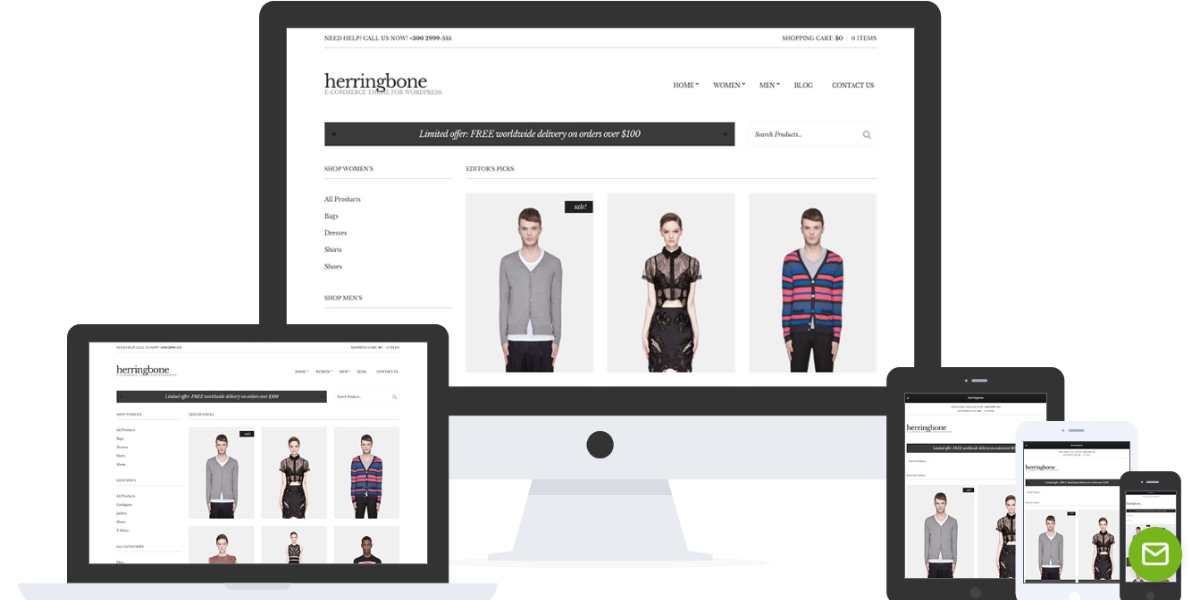 The last theme for WordPress on the list, Herringbone is an excellent choice for all the needs you have to grow your online business. With unique and flexible layout options, it is easy to customize your web site to fit the needs of your business, while being SEO optimized to increase the traffic to your web site or blog. As with Hugo, there are custom widgets available for use, making it easy to use and customize. Multiple color schemes to ensure that your personal style is reflected both on your main page, and any other pages on your site. With automatic updates and premium support, if you run into any issues while using this WordPress theme there are resources available to you. You will be able to run a translator script on your site, for those who are shopping internationally. Definitely a theme worth your time to look into.
Conclusion
We hope this article was helpful, and the information that you take from it will help to grow your business. All of the WordPress themes mentioned above are excellent, and it comes down to your personal preference and style. That being said, it is recommended to take a look at the options in this article to determine which one is the best suited for your needs. All of these offer great support, and you are sure to find one that will be the best fit for you and your business.
Which Online Store Theme Do You Like ?
Need help in theme selection and theme Issue? We are available 24/7 by Phone or Chat.