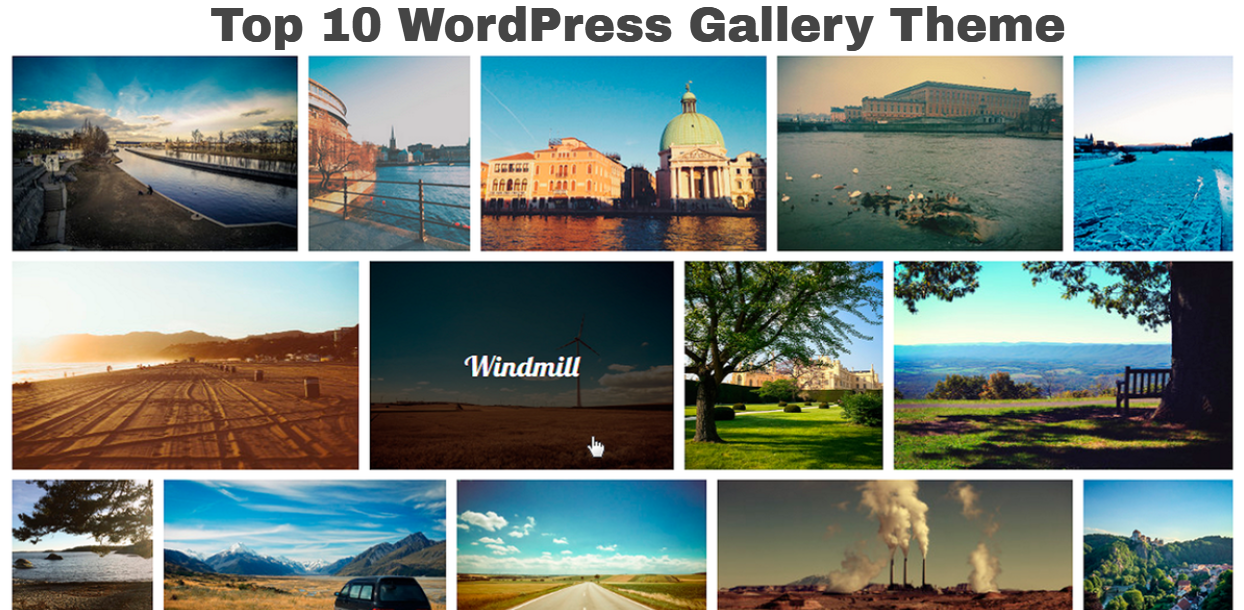 Top 10 WordPress Gallery Theme 2022
Last updated on August 1st, 2022 at 05:50 am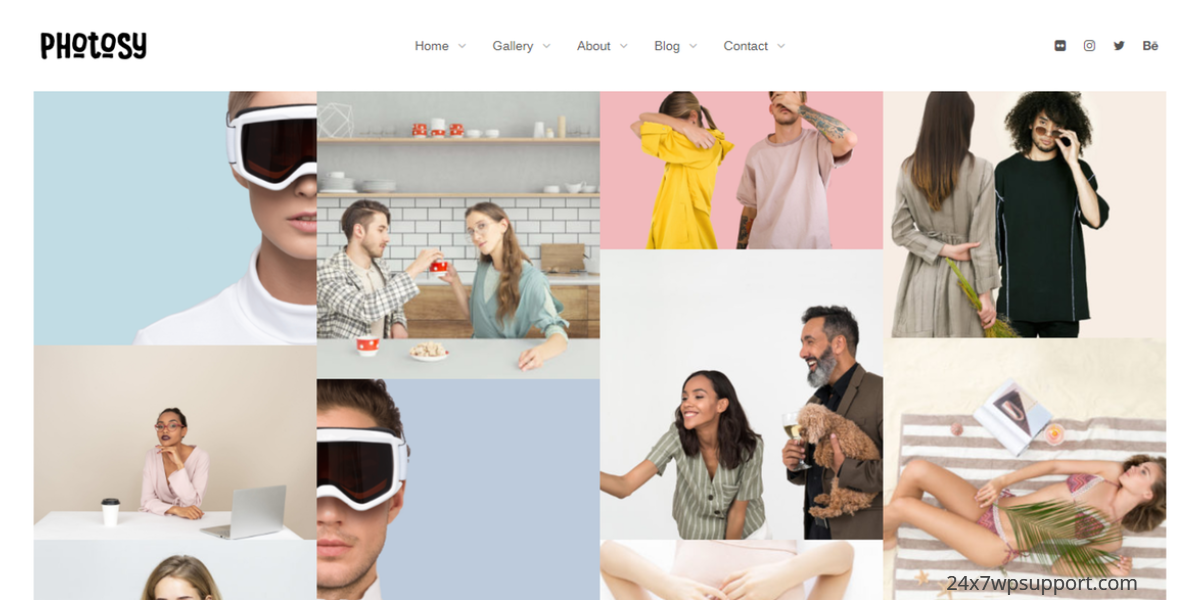 Features
Advanced blog layouts, therefore, making it extremely easy for you to create both classic and masonry layouts, with this theme providing you with both these layouts. Subsequently, you get to decide the form you prefer and hence present your work in the best possible manner.
This WordPress theme is clean, minimal and modern, and perfect for individuals who want to create astounding and modern website portfolio, thus appropriate for creative freelancers, corporates, and business agencies.
It is entirely SEO friendly hence assist your site rank higher on search engine results; therefore, you get more visitors who ultimately become your customers.
Has inbuilt sliders which arouse and captivate the interest of your website's visitors.
Because individuals use different gadgets to access the internet, and because of this Photosy develops sites that are user-friendly and responsive irrespective of the device you are using.
You can come up with your footer and header styles or opt for the existing five plus headers and footers already built-in in this theme making your site look more informative and professional.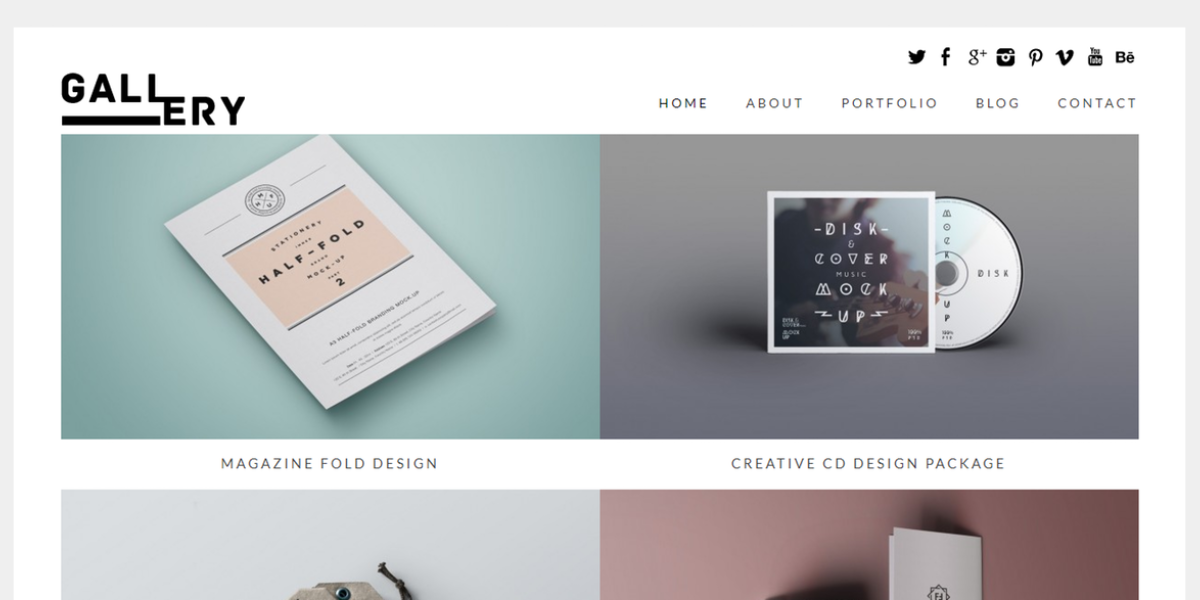 Features
Has a responsive design; thus, your website can be accessed by visitors using any device.
This theme allows customization of background color, customization of background border, as well as having numerous theme options available to use.
Comes with a responsive layout, thus ensuring your website is informative and user-friendly since it works on various devices, especially mobile handsets.
It is search engine optimized hence allowing your site to rank higher in search engine results.
It works well with several browsers, including Chrome, Firefox, and Safari.
This theme allows unlimited domain usage as well as menus capability.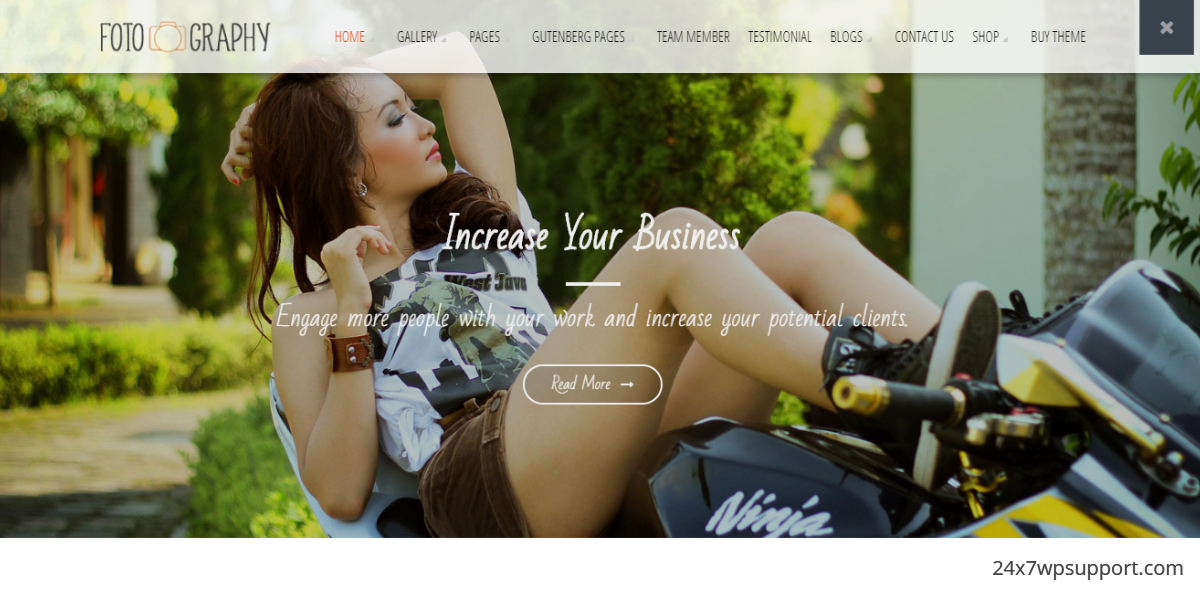 It is a clean, attractive and stylish theme for artists and photographers to showcase their stunning projects.
Features
It has a testimonial and team page to display client testimonials and the team members.
FotoGraphy has a delightful designed slider, service section, portfolio section, and Instagram showcase.
Entirely built on customizer which provides you with authority to customize or configure with live preview.
Typically, it comes with four gallery layout, three single gallery page layout, and three blog layouts.
Its design is fully responsive thus looks great on laptop, desktop, mobiles, and tablets subsequently increasing the number of your site users.
Comes with an entirely Built on customizer which allows you to have a live preview while still building your website.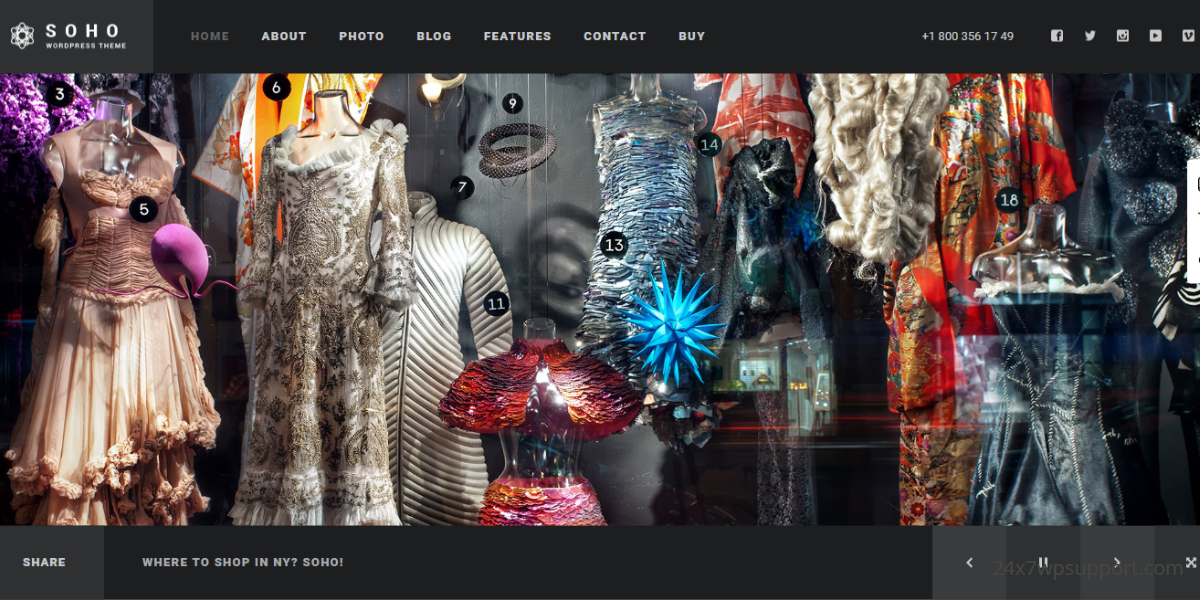 This WordPress theme offers you with a Fullscreen layout which is excellent to present your video and photo artworks and incorporated in this theme is an innovative version of the in-built GT3 and latest technologies. Moreover, color editing, an optimized system to speed up your site's performance and easy content are also some newer implementations.
Features
A custom Fullscreen slider which supports videos and photos, therefore, make your artwork presentation more eye-catching.
Creating gallery albums is very easy using this album feature; hence you can create numerous collections depending on your wish.
Presence of two different striped templates offers you the chance to create an infinite number of unique pages.
You get two different options of either having a standard or Fullscreen layout for your blog; thus it is up to you to decide which you prefer.
A masonry gallery and portfolio thus provides you with a broad range for showcasing photography.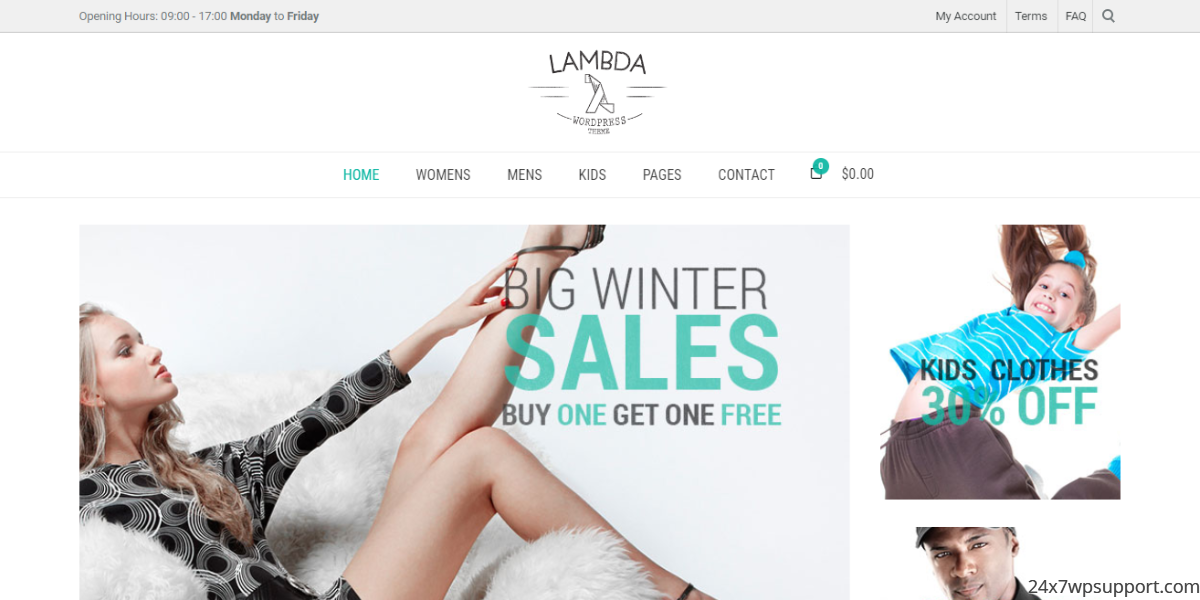 It the best multipurpose bootstrap theme that can be used in making any website.
Features
World-class support offers you fast and helpful responses.
Has 65 spectacular and unique demo sites to install all with just one click on the installer.
Continuously get the latest updates with this WordPress gallery theme.
Works across every gadget including mobile phones
Included all for free in this WordPress gallery theme are plenty of extras and plugins all for free.
WooCommerce is available therefore you can immediately start selling.
The customization options available are unlimited, advanced, effortless and live.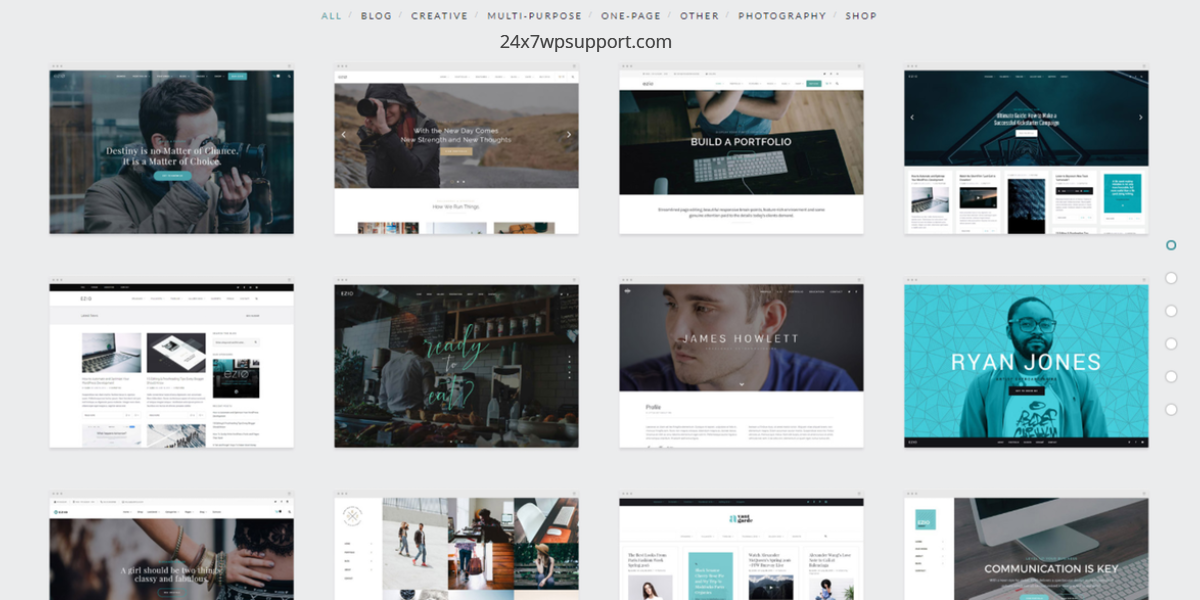 Features
Present in this theme is robust plugins such as Visual Composer and Slider Revolution.
Comes with eight shop Layouts, 14 Portfolio Layouts as well as 24 Blog Layouts thus you have an array of options to choose from to satisfy your needs.
Has three customizable footer layouts which have numerous widget column options and ten customizable header layouts.
Full responsive hence the website works on every single device, while still offering the users an infinite color option.
Google Web fronts, a live customizer, Google Maps are all present in this WordPress gallery theme.
It is also translation-ready while remaining SEO optimized.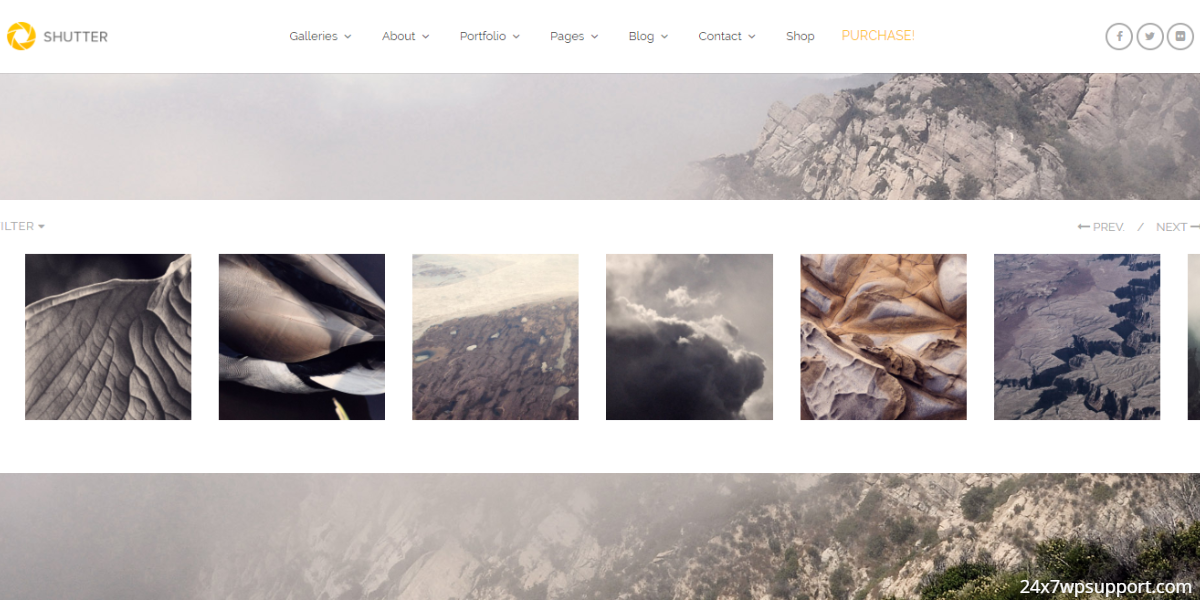 Features
Comes with a clean design which comprises of eight gallery templates with classification, two blogs, and contact templates, four portfolio layouts, namely, square, mosaic, masonry and rect which have fixed grid and full-width options.
Works across different browsers, while also being a translation, widget and child theme ready.
Has lots of valuable shortcodes while remaining simple to use.
Present is a full-screen slider with cool effects, integration of WooCommerce, inclusion of Dummy content and PSD files.
You can customize the two skins available, dark and white skin as well as altering the branding color to adjust with your identity.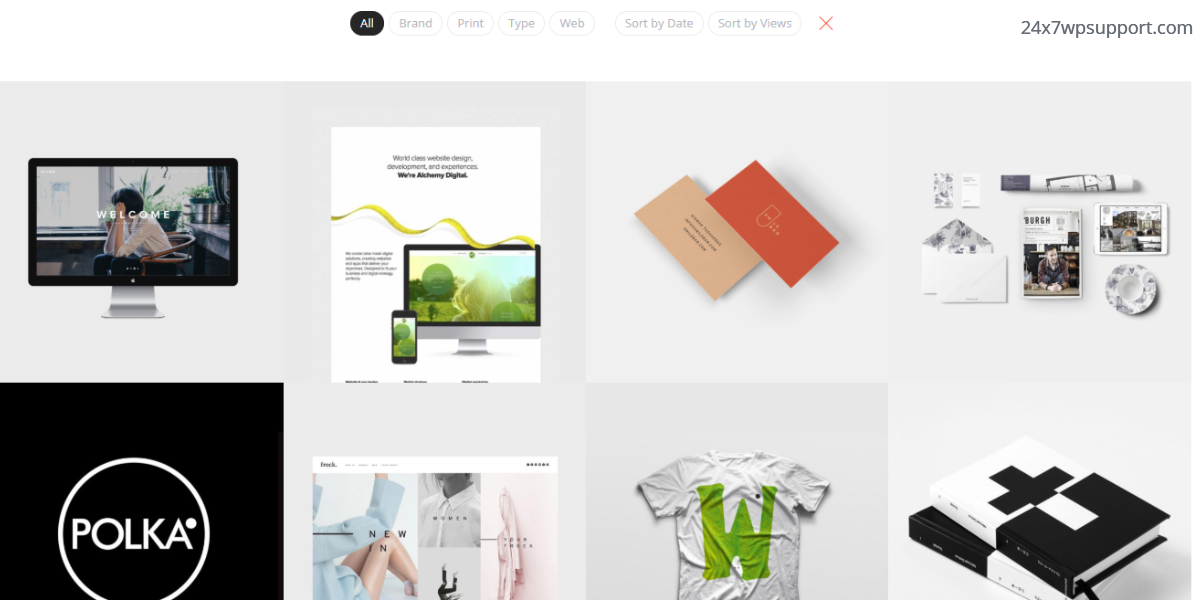 Features
Easy to customize this theme using the Live Customize powering robust styles, options, layouts and much more. Moreover, in the settings of this theme is an advanced visual and technical control that gives you control over the complete theme.
Supports Advanced WooCommerce support via a child theme
There is an optional portfolio flyout module
At the header, the tagline is dynamic typing features
Includes Google Fonts library integration as well as right and left sidebar templates
The enabling of custom parallax animations on each post or page
An advanced Photo Swipe portfolio light-box implementation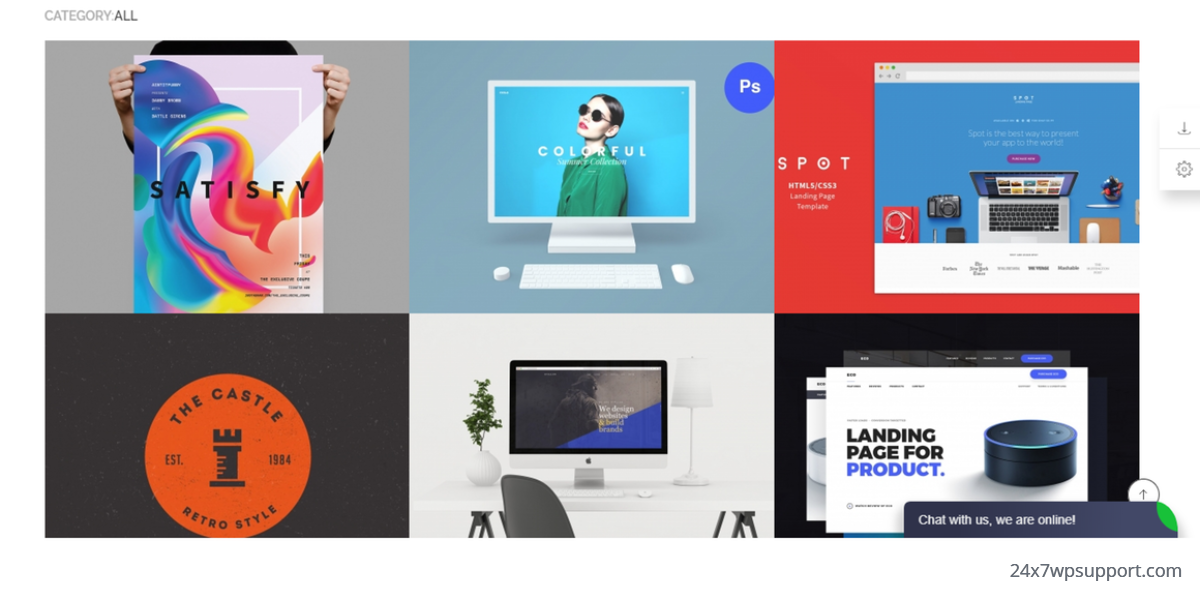 Features
Provides you with an easy time when making your modern portfolio website
Has plenty of styles and options to choose from, for instance, land, grid, masonry, and tile.
Usually, this theme comes with a sticky footer and sticky header for you to customize according to your preference.
It is fully responsive with mobile handsets, laptops, tablets, and desktops which attracts you more customers.
It works with THE Cross Browser IE9+ as well as many other current browsers.
The portfolio archive pages are entirely customizable to suit your preference.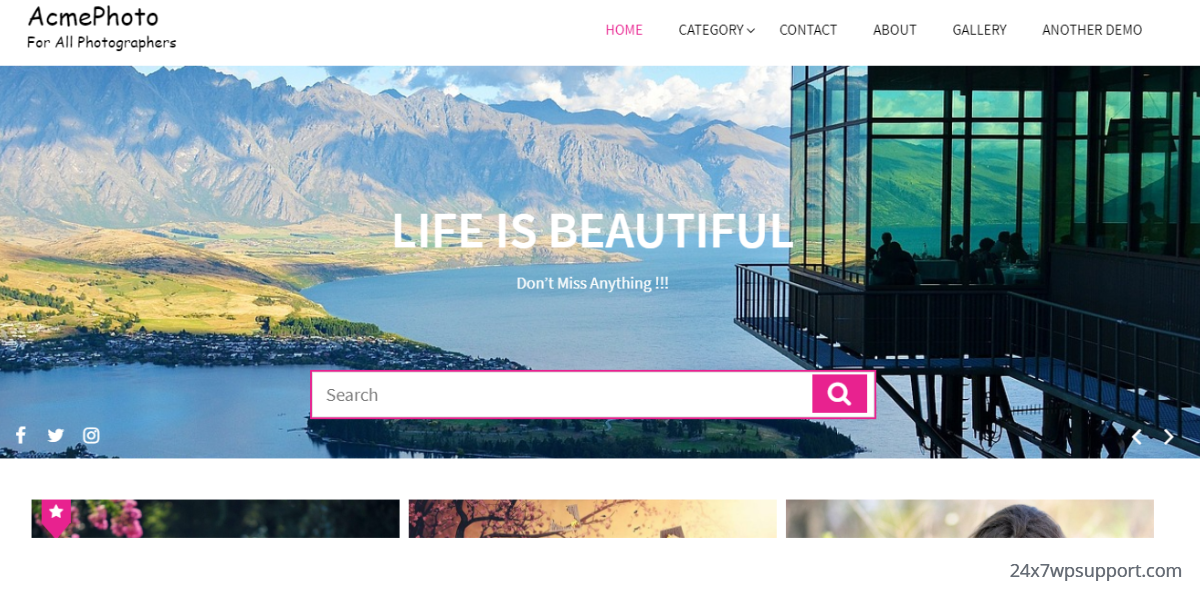 It is a perfect choice if you are either a hobbyist or professional photographer and a photo blogger if you want an excellent theme for your next project.
Features
It is quite an amazing, beautiful and featured theme which makes your site very attractive to visitors.
Easy to adjust the height of the highlighted section or the slider
Its design incorporates the masonry layout
There are different layout options with the sidebar options including the right, left and no sidebar, therefore, you get to create your design the options available.
The footer section has your social media icons as well as your copyright text, plus you can manage this section too. Furthermore, managing the social media on the header section is something you can easily do.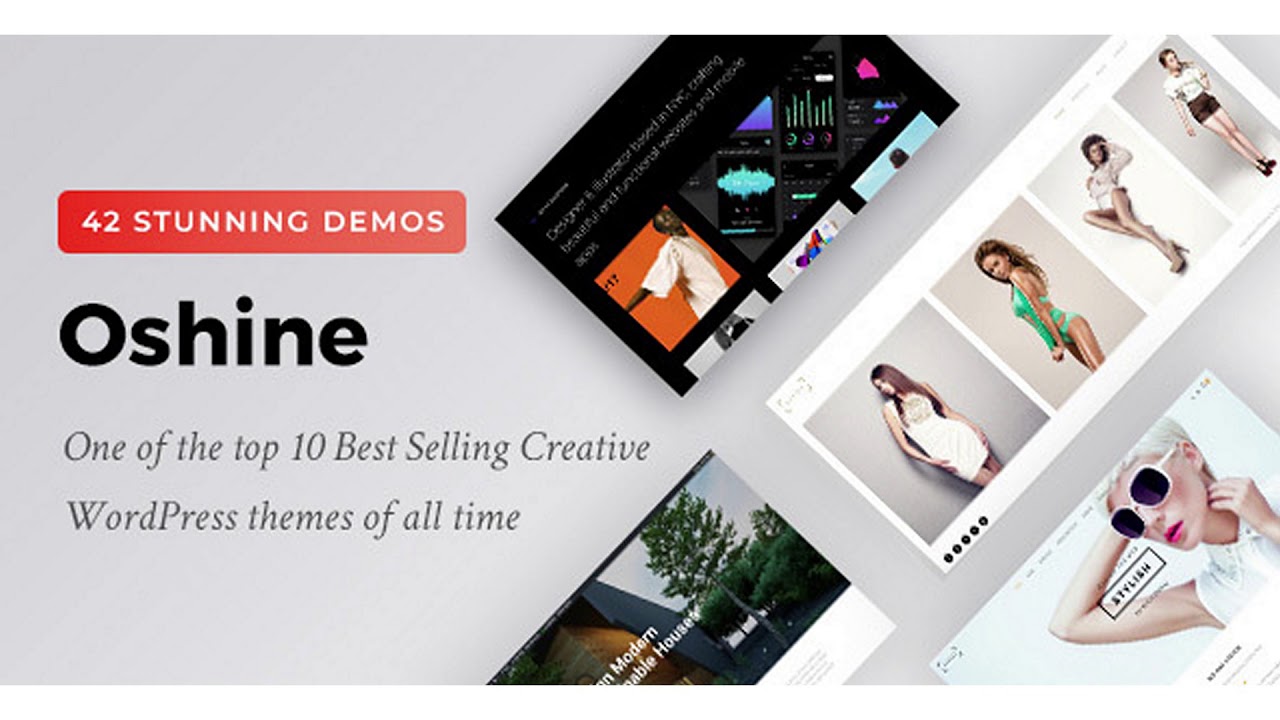 Features
This software has been created on 4 December 2014 and the current update has been done by the Oshine is on 27th May 2020.
This WordPress theme is the best selling theme all the time the reason behind it it is high-quality design.
It is completely based on visual page builder.
It has its own Android plus prebuilt sample pages and contains 51 demos in it.
It has a simple demo install in a single click.
This team can be compatible with all browsers such as Firefox, Safari, opera mini, internet explorer 11, chrome
It is compatible with WordPress installation with the latest version WordPress 5.4.X but apart from that, it is also compatible with woocommerce with the latest version of woocommerce 4.0x
JSP include theme forest file such as PHP files, CSS files, JS file.
It is highly responsive and user can show 4 or more than 4 columns.
There are multiple ways has been given to the user to show their what portfolio.
High-quality customer support. which resolve user problem within a short time period.
It's yours infinite layouts
This team is fully customisable and user have complete control on fonts and colour.
It shows regular updates which help to remove bugs and give new feature. It will also increase its performance.
Its current version is v 6.8.9.4.
if the user wants to buy its regular licence with all features than the user must pay a certain amount of money.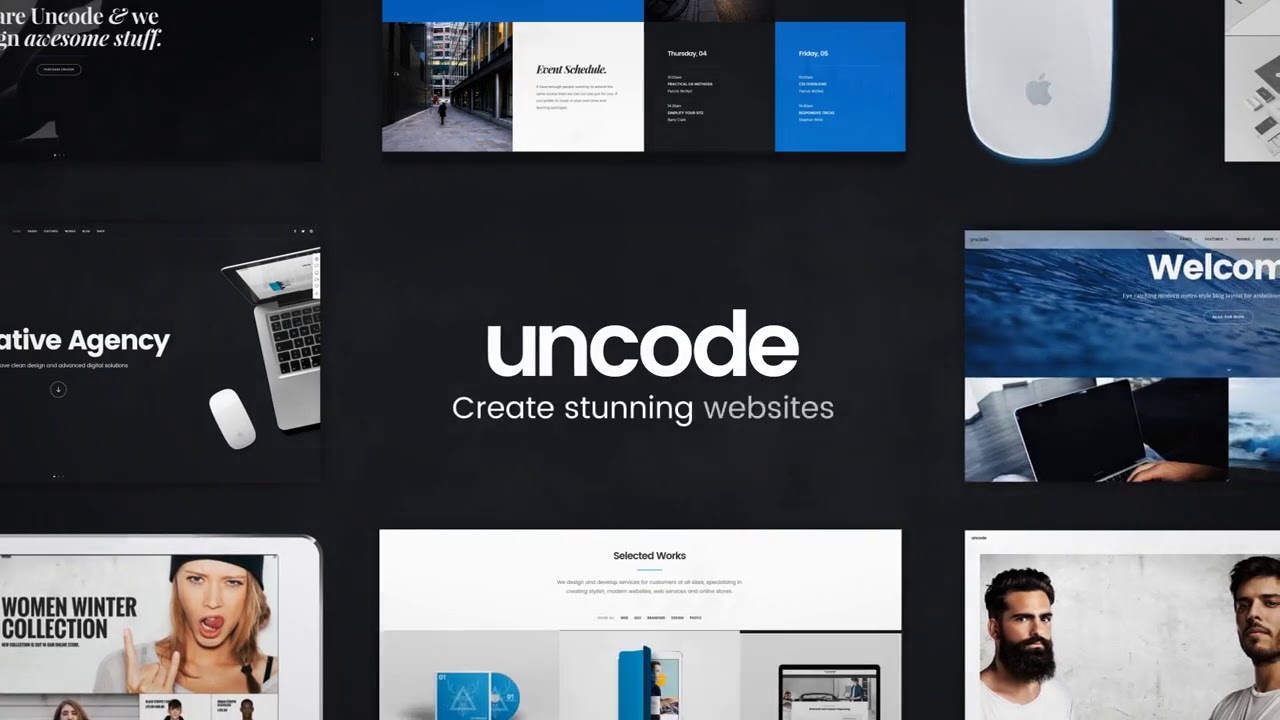 Features
This is again a WordPress theme which is used for showing picture gallery.
This theme has been created on 4 November 2015 and the last update of this theme has been released on 1st April 2020.
The steam is optimised by Gutenberg.
HR solution is very high and it have widget ready.
Uncode is compatible with all browsers such as internet explorer 9, internet explorer 10, internet explorer 11, Firefox Safari opera mini, Chrome, etc.
This theme can be embedded and compatible with WordPress but apart from that it can also embedded and compatible with woocommerce.
This theme contain these theme forest file such as PHP files,CSS files, JSS files.
Uncode theme is so highly creative it can be used as a multi-use WordPress theme.
This theme contains 16 + portfolio layouts and 10 menu types.
This theme has one-page scroll and side scroll the layout of the theme is designed as box and wide side.
Uncode has smooth css3 with animation and SEO optimisation it also supports RTL.
Admin feature also present in these themes like
Frontend and backend page builder with wire Framework plugin.
It will also show easily automatic updates.
This theme have its own intelligent colour system.
The team also provide enhance media library with extended customised options.
If a user wants to use its complete feature then user must buy a paid regular licence for that.
Then user need to pay a certain amount of money to buy a regular licence.
Which Gallery Theme Do You Like ?
Need help in Theme Selection or Theme Issue? We are available 24/7 by Phone or Chat.