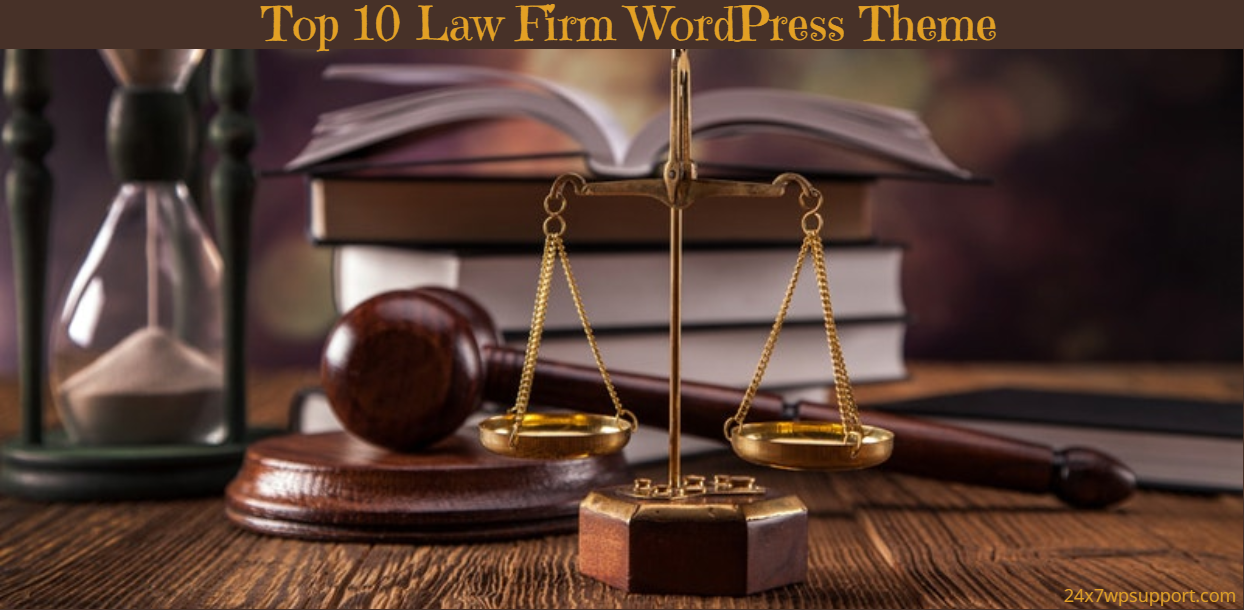 Top 10 Law Firm WordPress Theme
If you've been in the market for the best legal based WordPress themes as a private attorney, legal firm, legal consulting, or other legal industry professionals, this is definitely the article for you!
We've done our research and compiled a list of six of the best WordPress themes for legal industry professionals including lawyers, consultants, advisors, solicitors and more. These themes are geared toward practicing professionals in the legal industry and are fully responsive and customizable.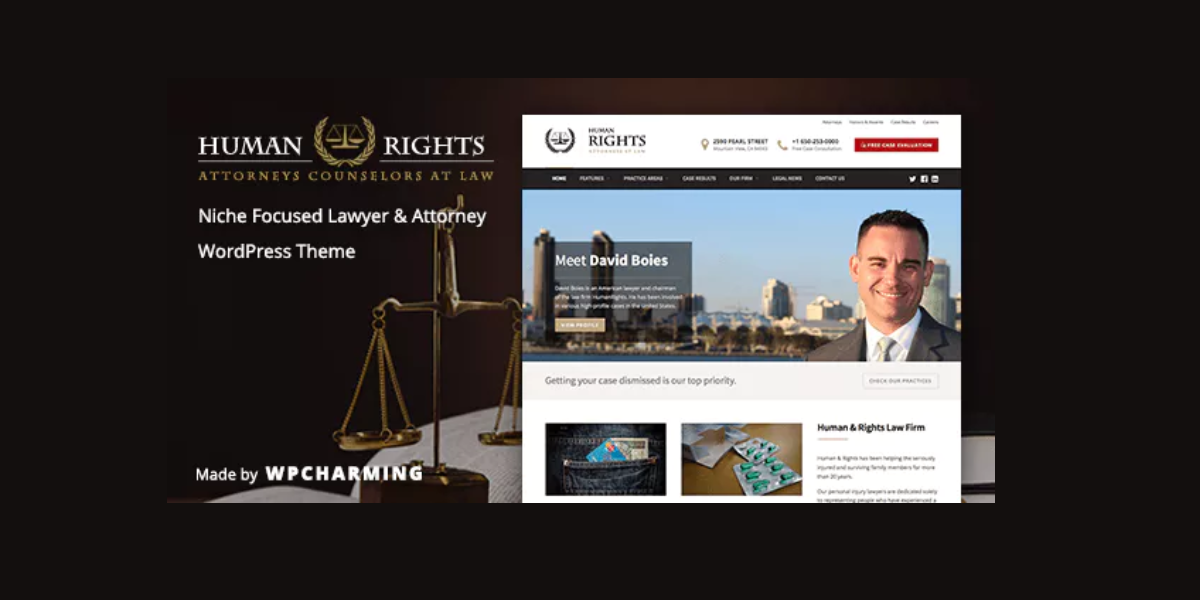 This popular WordPress theme is designed for use by attorneys, legal firms, and legal consultants to display legal services, attorney contact information and other important legal communications for fellow litigators and clients. No coding skills are required to install and activate the many features of this fully customizable Law Firm WordPress theme.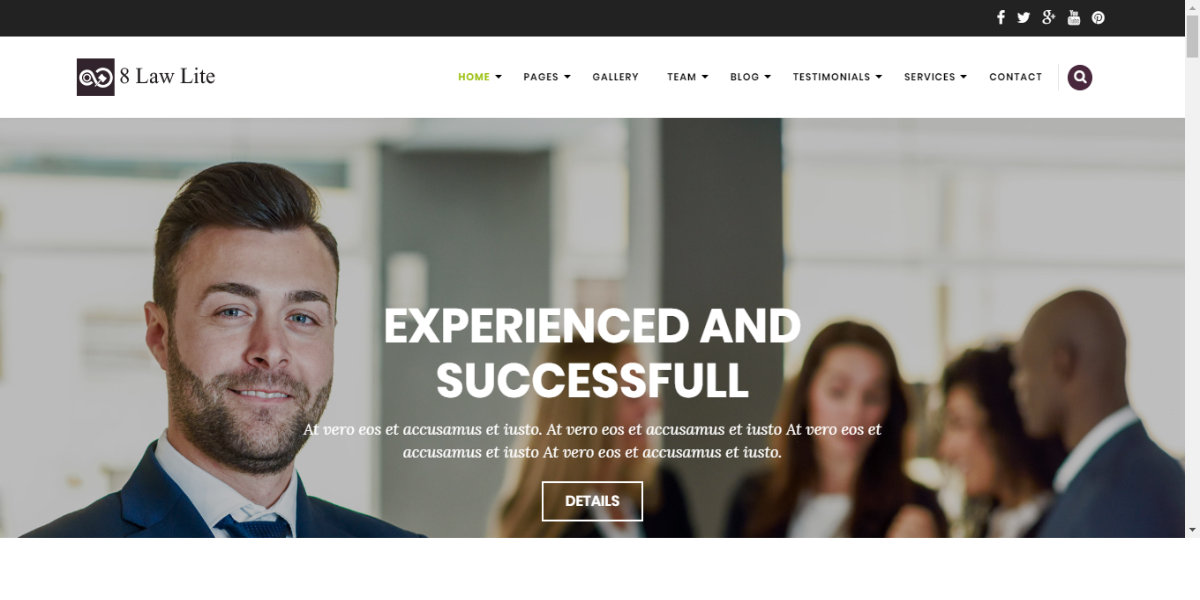 This free legal WordPress theme is ideal for lawyers, law firms, and other legal professionals to display business websites and blogs in a fully responsive format.This WordPress design features multiple layouts, built-in media galleries, and full-screen sliders among its vast array of embedded features.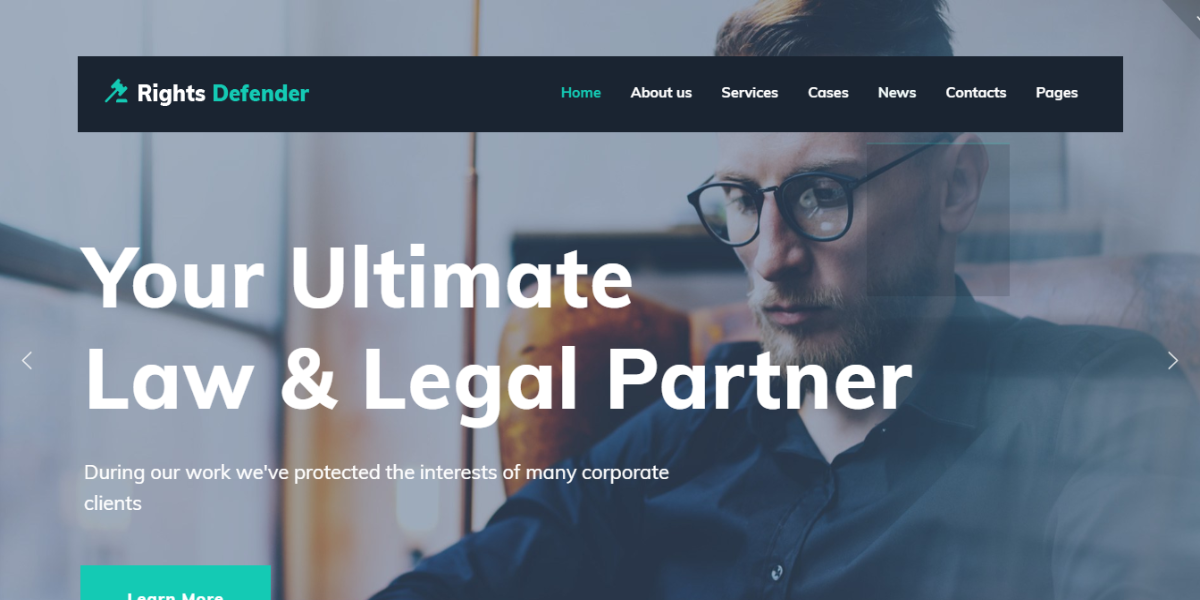 This WordPress theme uses the drag and drop capabilities of the popular Elementor web page builder and editor embedded inside of its framework. The Rights defender theme is designed to be fully customizable for legal professionals. This easy to use theme includes multiple layouts, plugins, content builders, and other added features to make your legal website building tasks a breeze.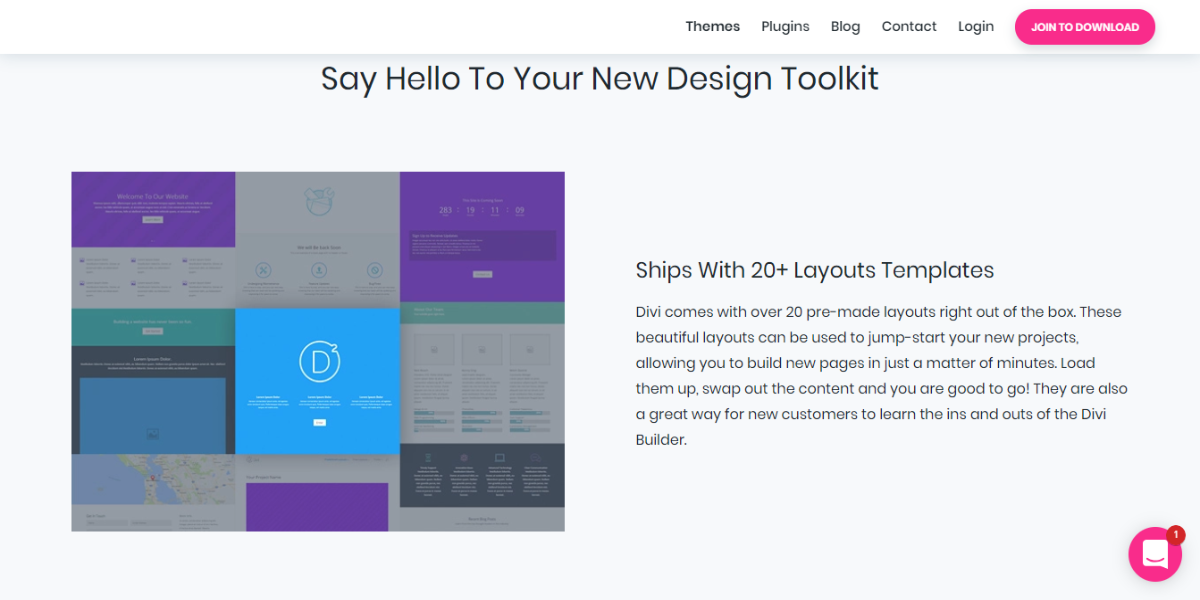 Divi is a new and innovative WordPress theme and page builder that is ideal for attorneys, legal firms and other legal professionals to create their legal websites and blogs. This page builder provides front-end page building and editing that requires no previous coding skills to use. Divi also features a responsive editor that allows web designers and everyday legal professionals to build and manage their legal websites in real time.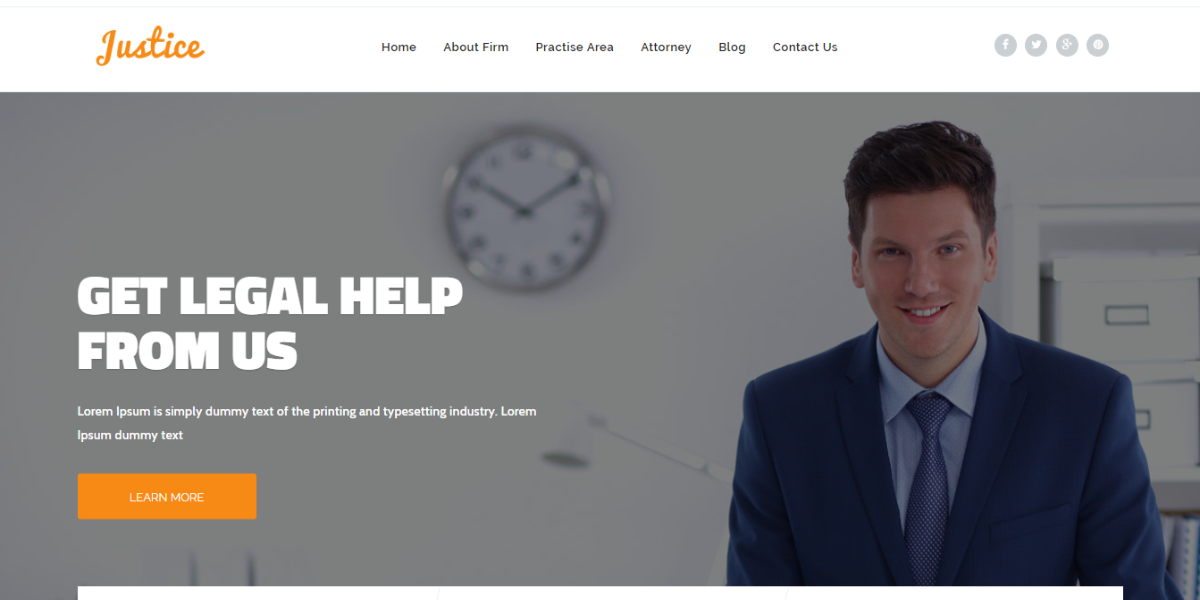 Justice is a fully customizable WordPress theme that can be easily installed with one-click installation. This theme is packed with powerful built-in design features that include a fully-responsive and mobile-friendly web site building solution for legal industry professionals.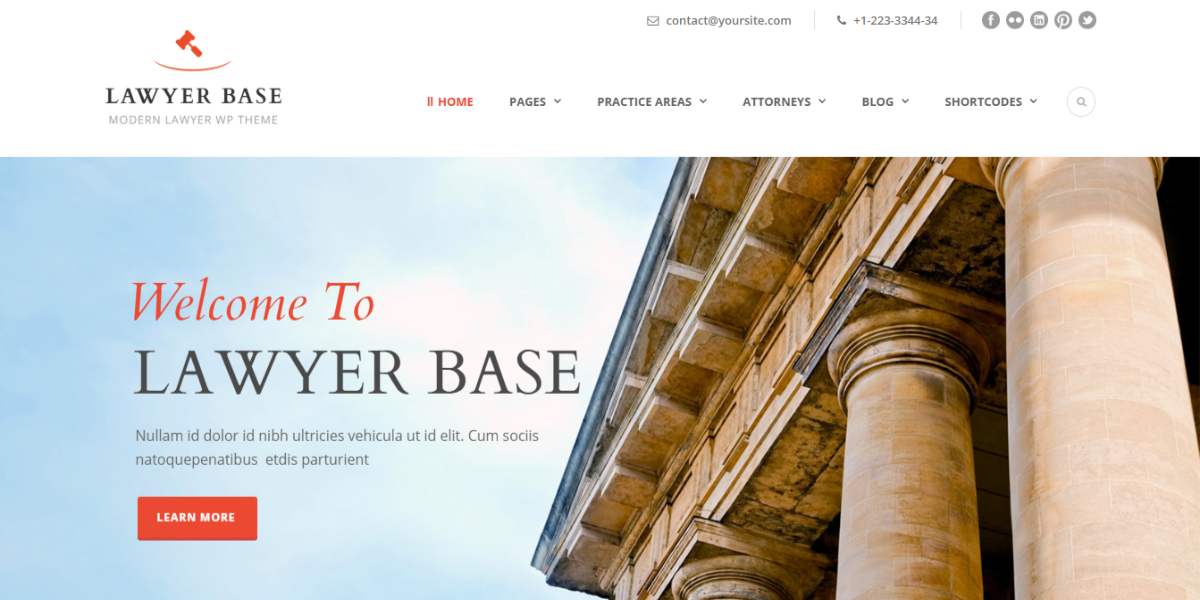 Lawyer Base is a specially designed WordPress theme for legal professionals that includes customizable features and add-ons that are specific to the legal industry. This legally based theme comes with legal add ons like attorney profile pages, attorney listings and supports e-commerce functions in order to process legal fees and transactions.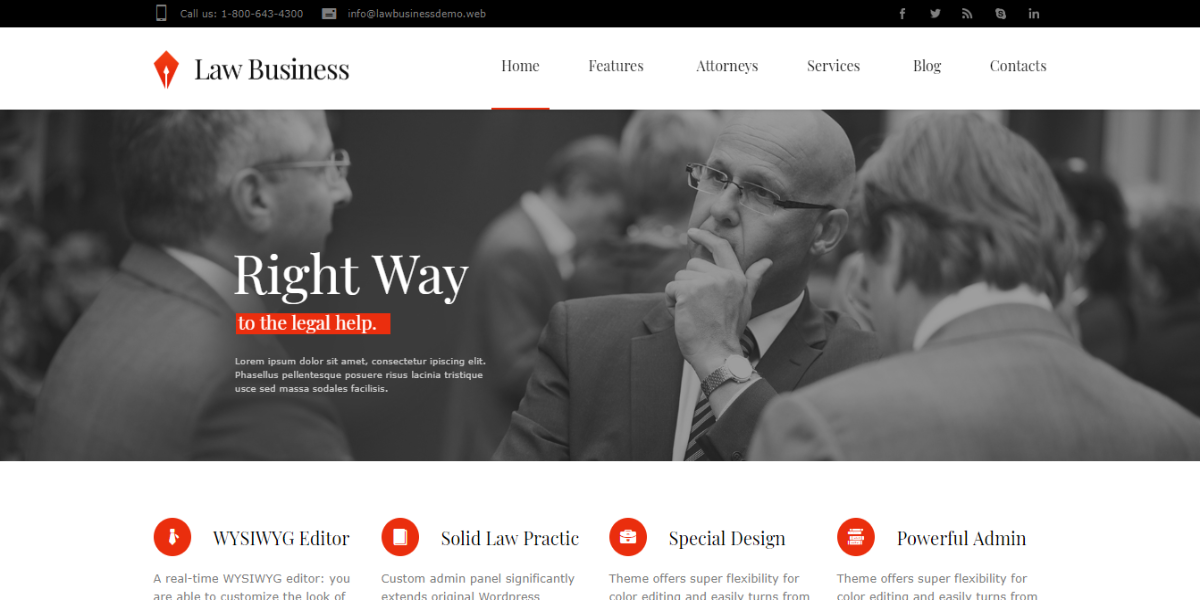 This beautifully designed theme is geared toward practicing attorneys and busy law firms. This full-service legal theme provides built-in SEO traffic features to make sure that your site gets the attention that it deserves. This theme is ideal for operating and maintaining a full suite of legal services and includes both a services page and attorney profiles.
The law and business theme is a feature packed theme that includes all of the components that your practice or firm needs to be successful. This theme is fully responsive, widget ready, includes responsive sliders, and advanced drag and drop capabilities that make developing and maintaining your legal practice a delight with this easy-to-use legal WordPress theme.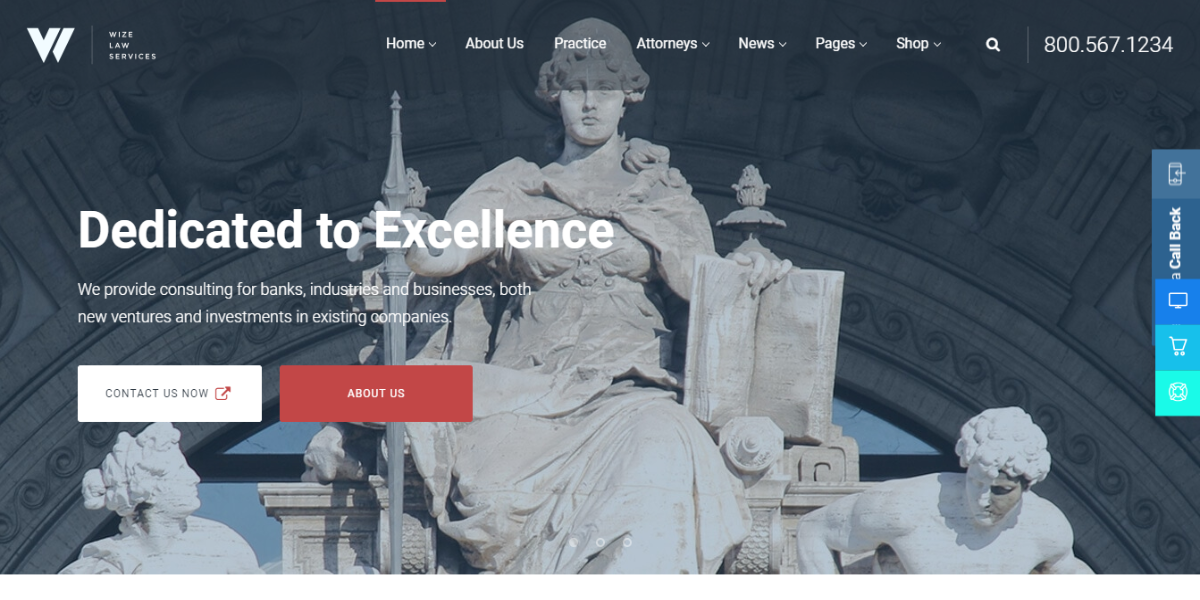 This popular feature theme is designed to take your legal practice to the next level. The Law Services theme comes fully stocked with all of the features that your office needs. This theme features a drag and drop visual editor, multiple layout options, advanced header building, and provides advanced theme editing for a fully customized solution.
The Law Services theme also includes parallax effects, built-in SEO features, and free support options.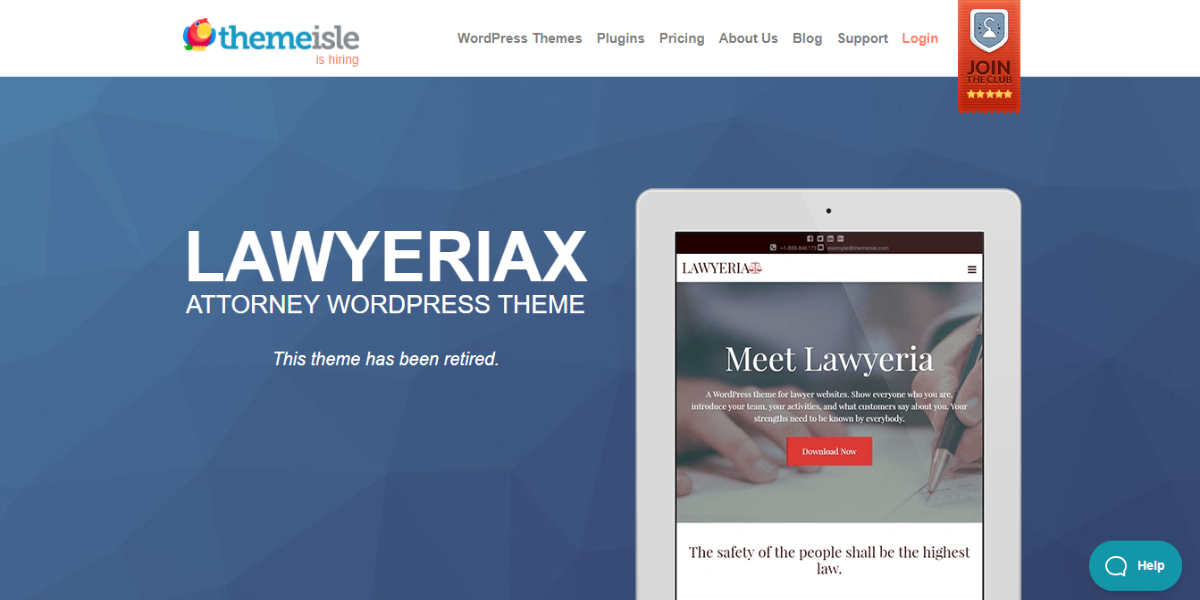 The LAWYERIAX theme was designed with the legal professional in mind. This theme brings together a clean look and feel with a built-in live-action customizer that allows for fine tuning of your legal branding and logos.
The LAWYERIAX theme features drag and drop editing with an editor that is compatible with most free page building applications. Along with drag and drop visual editor, the LAWYERIAX theme comes fully equipped with one-click demo installation, SEO friendly features, custom backgrounds, and is optimized for maximum speed.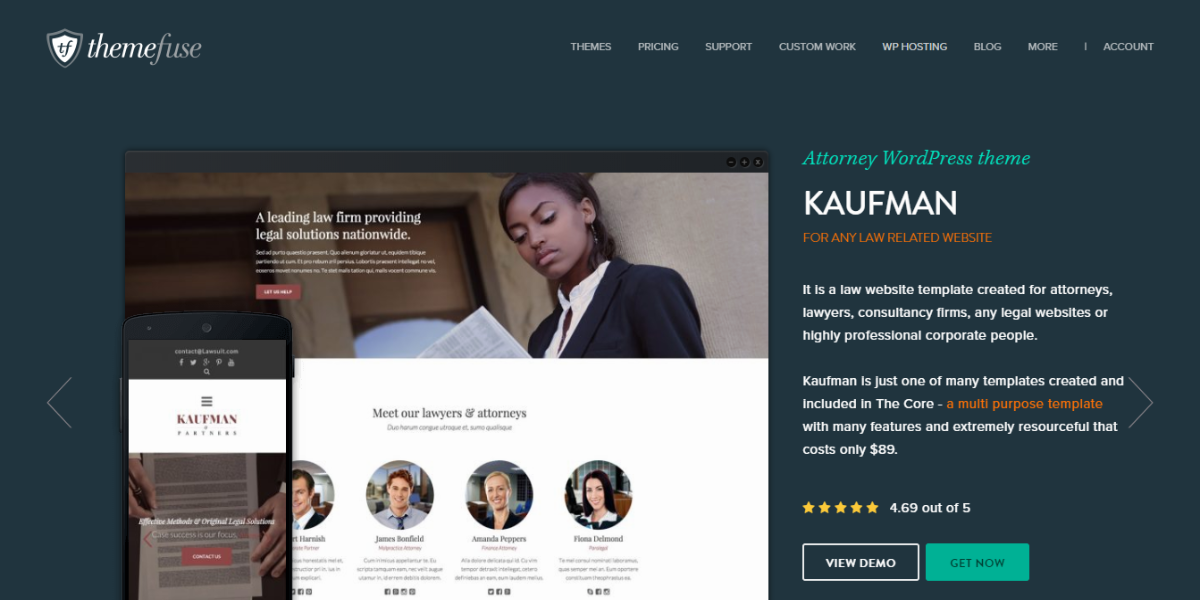 The Kaufman Attorney WordPress theme is flexible enough to use for a variety of law firm and legal related services. This theme features a multi-purpose template, responsive sliders, and a drag and drops visual editor for building beautifully designed web pages.
The Kaufman theme is fully customizable and provides unique built-in features that are designed especially for legal professionals. Add your own custom colors, font, branding, services and even a fully customizable map to impress your colleagues and clients with this legal theme that is available with one click demo installation.
Final Thoughts On Legal WordPress Themes
Now that we've provided you with the details of the top 6 law firm based WordPress themes, you should feel more confident when selecting a legal theme to build and display your legal websites and blogs. Keep the following tips in mind when selecting your next legal based WordPress themes.
Some of the key features to look for in top WordPress themes for legal professionals are:
-Legal Specific Features, Plugins, and Widgets
-Attorney Profile Page Builders and Highlights
-Fully Responsive with Real-Time Editing
-Fully Customizable for Branding, Fonts, Color, and Logos
-Easy to Follow Documentation for Installation, Activation, and Maintenance
-Product Star Ratings and Comments
You're all set! Thank you for taking the time to read this article. Feel free to share the article with friends, family, and fellow WordPress developers who will find the contents of this article useful.
Which Law Firm Theme Do You Like ?
Need help in Theme Selection or Theme Issue? We are available 24/7 by Phone or Chat.