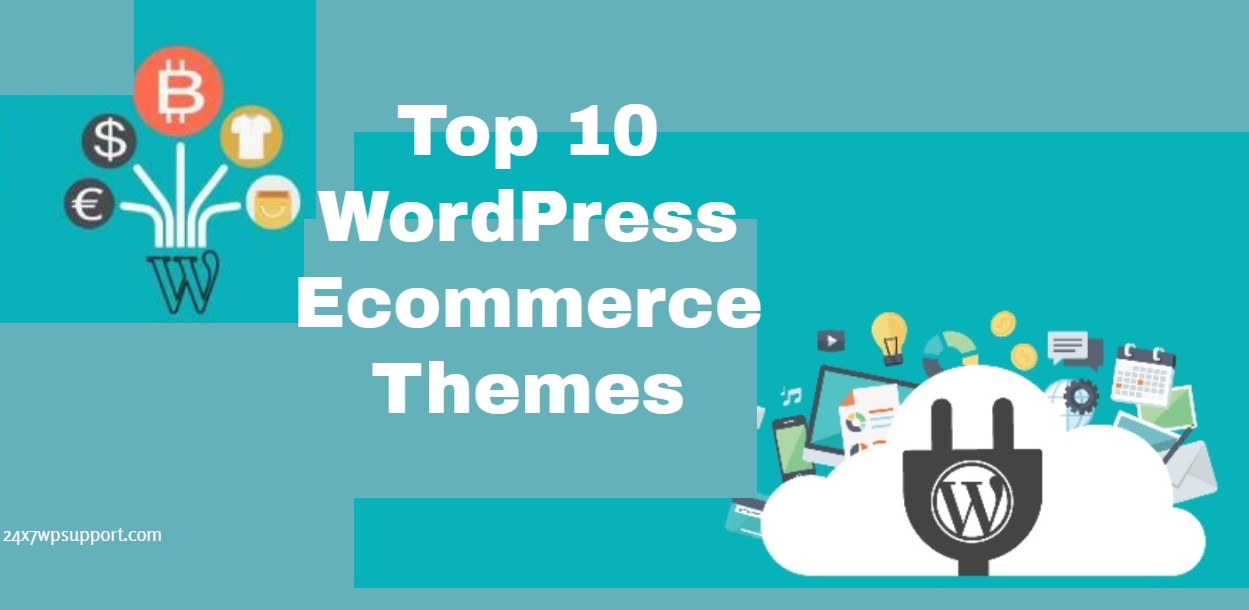 Top 10 WordPress Ecommerce Themes
Last updated on September 18th, 2023 at 06:05 am
There are no limits to what you can do with the internet at your fingertips. If it can be sold, then it can be turned into a successful e-commerce business. There has been a huge increase in the number of eCommerce businesses in the past few years and a lot more people are considering it. The most important part of any e-commerce store online is how it presents itself to its customers.
Whatever your niche is, your CMS should be well structured to ensure your customer experience is convenient and exciting. Keeping your customer engaged is what you need to ensure the traffic converts into paying customers. This begins with a great theme that captures your unique interest as a brand. These top ten themes are amazing themes that you can consider for your eCommerce blog.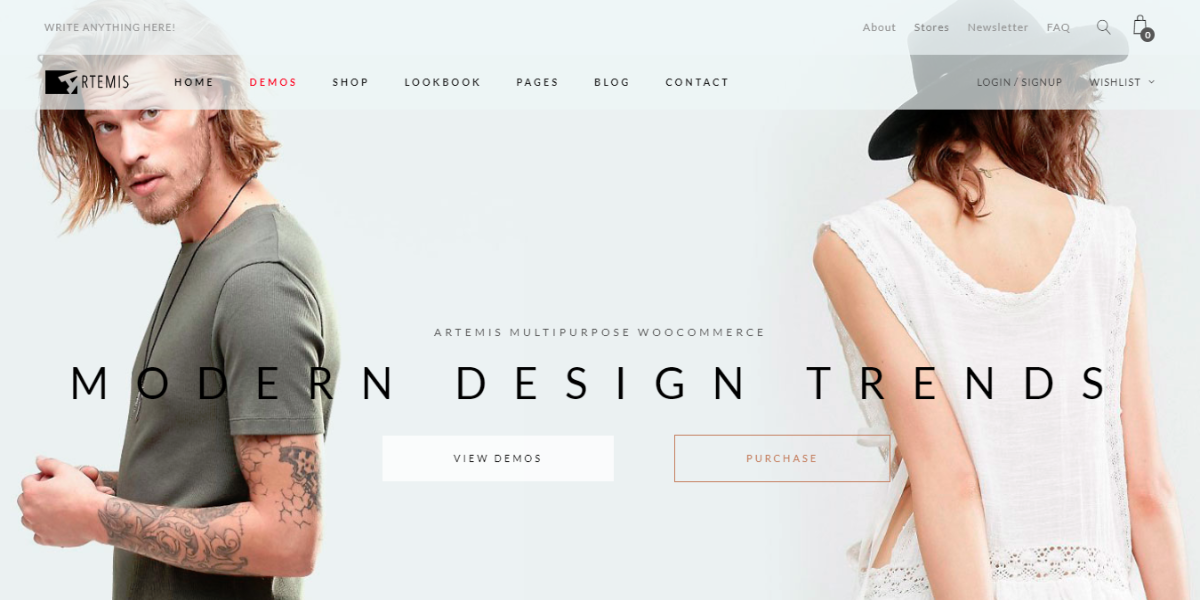 A great blog is one that serves its purpose of selling the items you intend to. This is a great theme that is product-centered. Its landing page is minimal and focuses on your products. This is a great look for any online store that is looking to maximize presentation. It is centered around woo commerce and is built to ensure a great customer experience.
This online store theme is very responsive and will not have your customers delay when looking through to see what you have. This theme is also fully optimized to look great on mobile and tablet versions. Its simple and appealing design will make your store look classy and professional. It is easily customizable as well, meaning users can easily make the store look and feel more like their brand.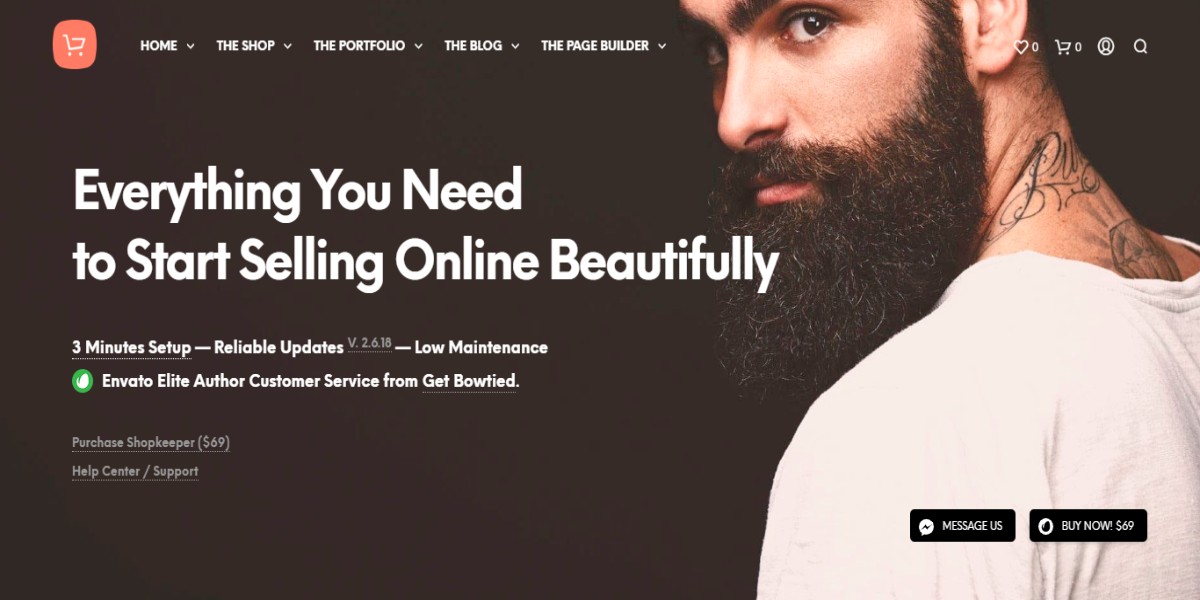 This is another amazing-looking theme that will keep your customers hooked to your shop. This theme is also very clean and minimal and focuses on great use of white space. There are many great additions that you can customize using a drag and drop method. It doesn't get any easier than that. The shopkeeper theme is perfect for showing off the great products you have in the gallery section. You can easily add different header images representing the different categories of your store easily as well as a great landing page that is built to maximize performance.
Neto is a classy no-fuss designed website that is a great addition to any store owner. It looks professional and uses great customizable features to add great design as well as functionality to your WordPress blog. This theme comes equipped with the translation plugin allowing your website to be read by people of different races and tribes. It is SEO friendly and it is a very easy theme to set up for your business r your client if you are a developer.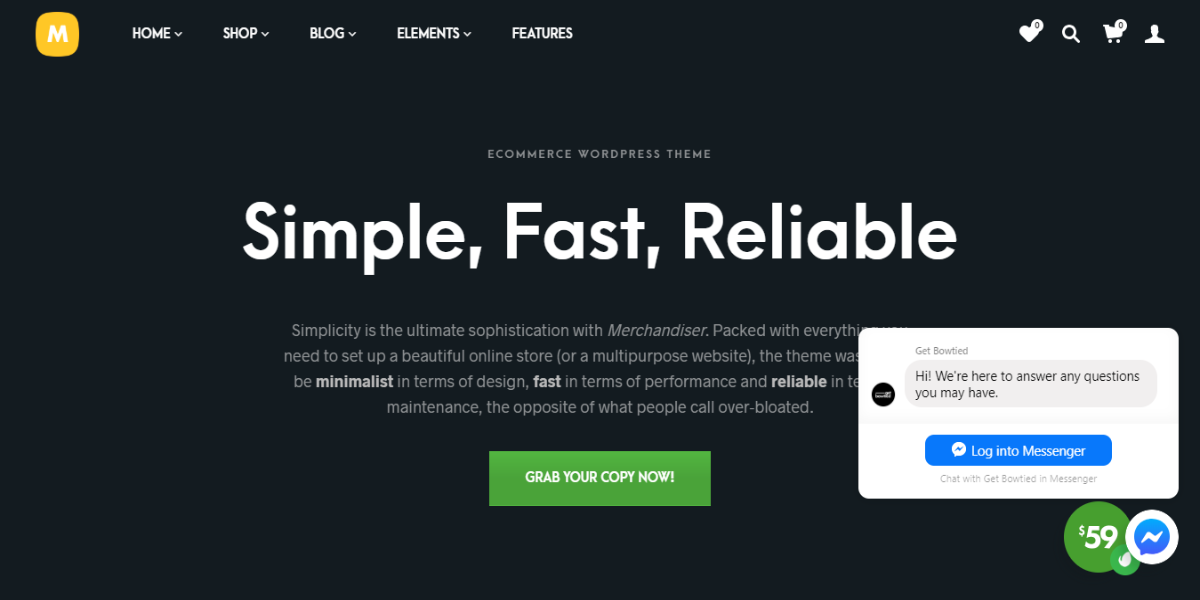 Large bold pictures and clear concise photography and gallery areas are what makes this theme a slam dunk. Merchandiser is built to look great across multiple devices and is well structured to ensure great customer experience.
This theme is Gutenberg optimized as well as has a great responsive layout that is perfect for all types of eCommerce businesses. Like a proper eCommerce store, this theme ensures it uses the white space well enough to keep your customer focused on what you ate selling.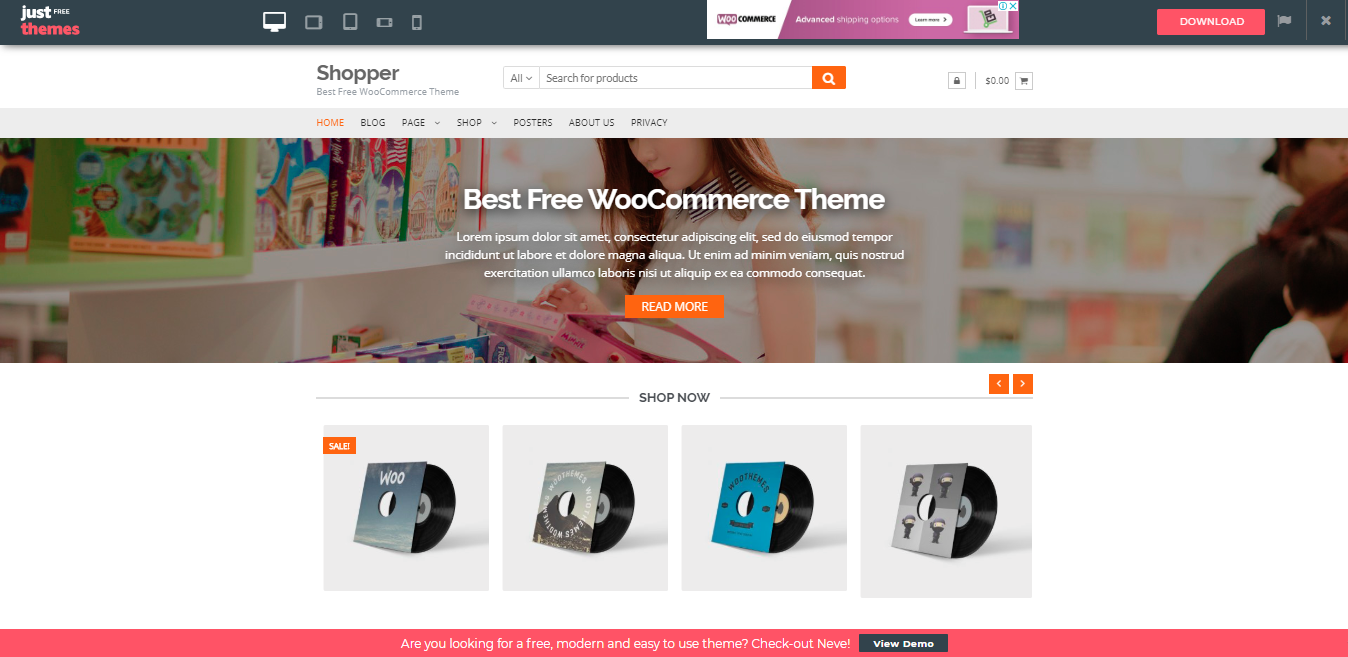 This is a no-fuss theme that uses a simple design to ensure your store looks neat and well organized. The shopper theme is built for those in need of a friendly and inviting store that does not feel over the top. This design is easily customizable as well and makes for a great look on multiple platforms including PC and mobile. The woo-commerce plugin comes integrated and customer support is available for all users. This is another great contender for those looking for a simple design.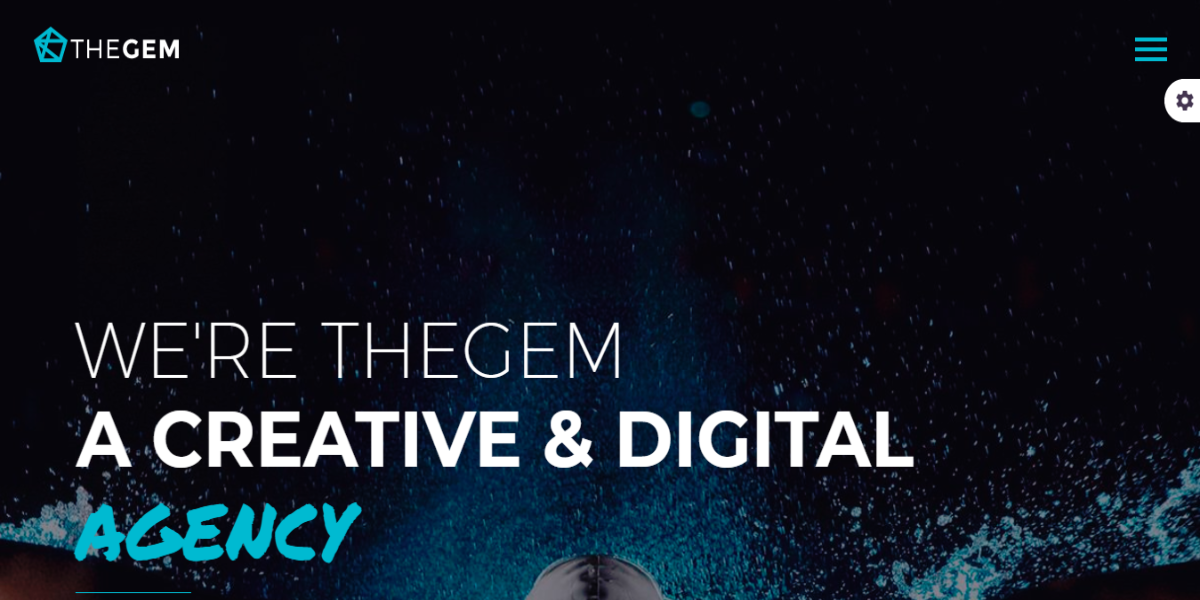 The gem is unique in that its design is very flowy. It looks very professional and uses neat and beautiful typography to keep the website neat and great looking. The gem provides multiple features for its users including an excellent gallery section as well as a neat and airy store display. An eCommerce store can gain a lot of benefits from this store as it contains many thoughtful features that will ease your editing and customization process. There are many different templates that you can use when using this theme and this diversity makes the gem a great theme to consider for your business.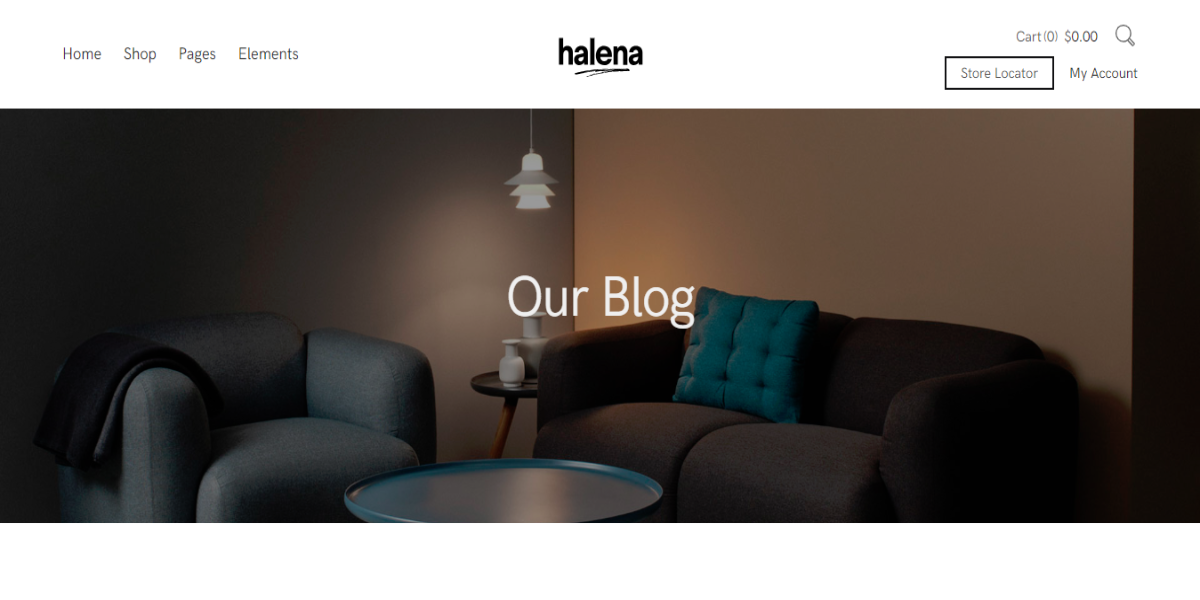 Yet another amazing eCommerce store theme Halena is made to make your store look great and feel great for use. This design is also very simple and the entire theme is minimal and lacks unnecessary noise. The Halena theme is also Ajax filter ready a great addition to make your customer find products much more easily. This theme can be made to suit any niche as it has countless features that can be changed to get the best out of the theme for your individual business.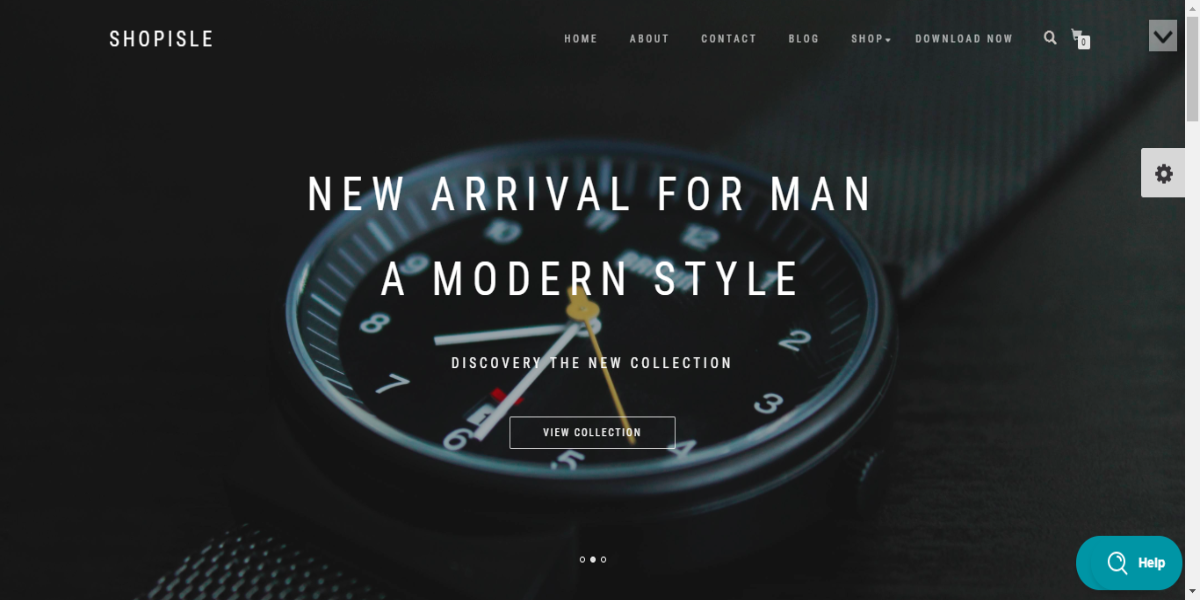 An elegant and bold look is what you should expect from this theme. It is built with validated and clean code that is compatible with multiple browsers. It is also an easy theme to change to fit your colors and style and it allows users by people speaking multiple languages. Its responsive design comes with the woo commerce plugin place as well as an easy contact form that ensures you and your customers are able to communicate more effectively.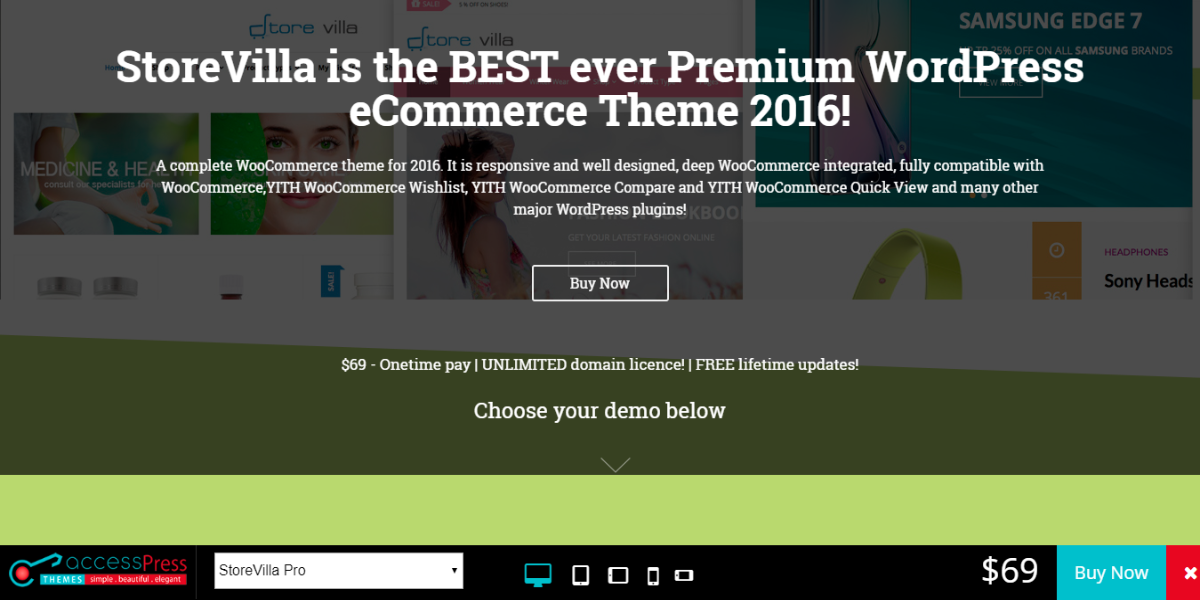 This theme is modern and highly responsive. It is a great theme for your online store first because of its beautiful design that is sure to appeal to your customers immensely. This theme has over fifteen custom widgets as well as a very configurable landing page. It also allows the user to choose between three ajax tabs that are horizontal as well as vertical complete with 'woo category tabs'. It has three blog layouts for the user to choose from and a custom CSS section for skilled developers. Amateurs can also easily take advantage of the ease of making changes to get the best out of their great theme.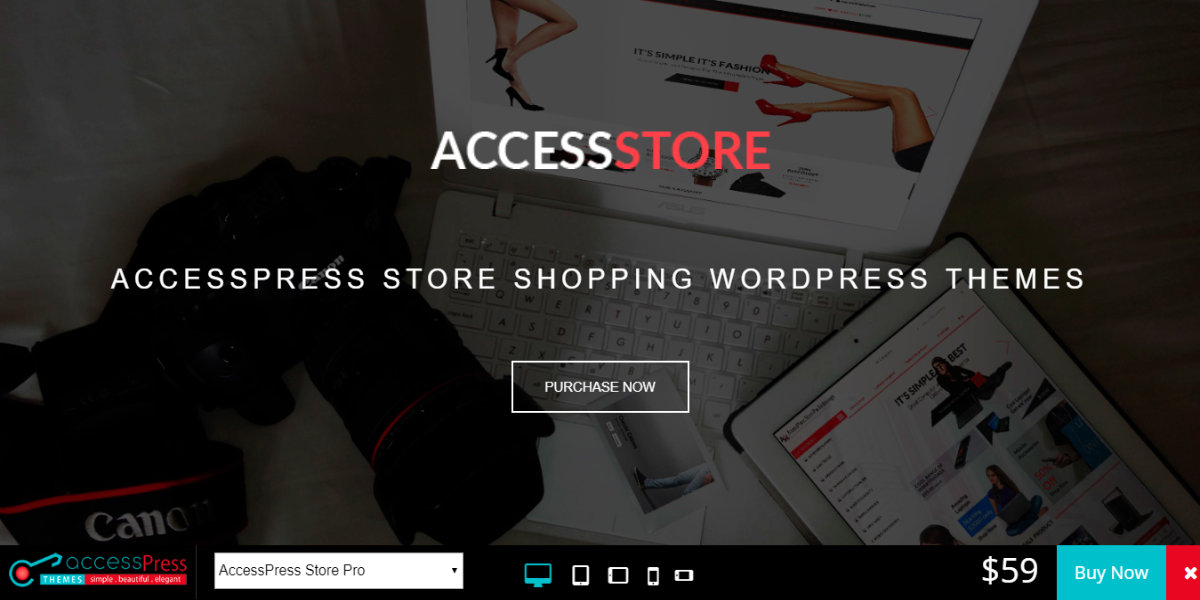 This is another wonderful and gorgeous theme that one can easily consider for their eCommerce store. It is a lovely theme that is easy to use and will make your store look well put together. It works very well across devices and it comes integrated with over five plugins to ensure easy setup. This theme is great for a photo centered website to showcase all your products to your ideal customers. This is yet another great contender that eCommerce stores can use when setting up their store.
Setting up an eCommerce store is a small but very important aspect of ensuring that your online business is successful. A good theme will go a long way in ensuring your store looks unique, is easy to navigate, and has a great ambiance from the moment they click on your link. The overall customer experience gives the business greater chances of getting return customers as well as referrals.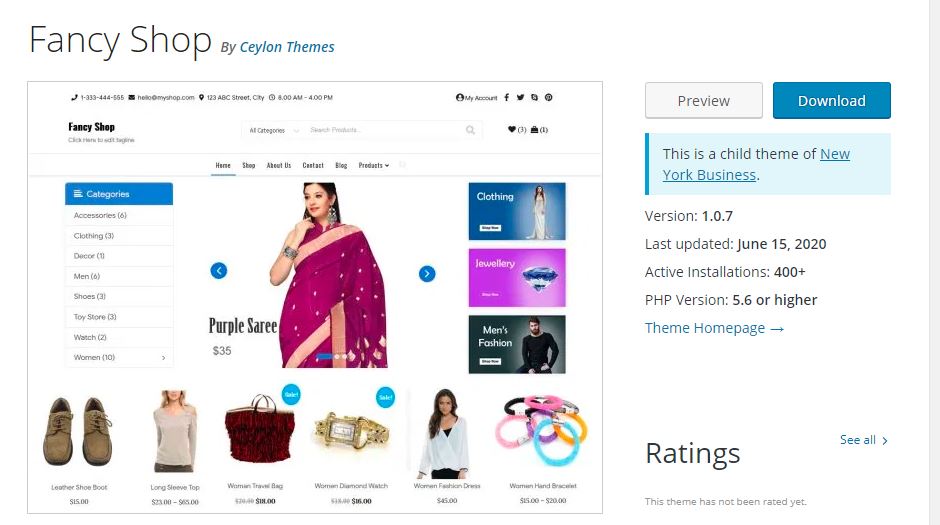 Fancy shop theme has been created by Ceylon themes. It is a fully customizable template and fully responsive. This theme majorly used setup or creating business. This theme contains various advanced pictures with new integration such as woocommerce integration, product grid topographic feature, customization, product slider, header, and footer. This theme design is really advanced and attractive apart from that it is really flexible according to its feature. this theme will attract all the users who visit to see the website by its font size and rich text color. This theme is available in the 1.07 version.
Legenda
Legend is a responsive as well as a multi-purpose WordPress theme. This theme has been created on 21st November 2013 and downloads users rate this theme 4.57 stars out of 5 stars. This theme has high resolution and it is compatible with browsers with Firefox, Safari, opera mini, Chrome, IE 10, 11.
Legenda theme Framework has been created on the basis of woocommerce themes. This theme includes PHP files, CSS files, JS files, and PSD. Now let's discuss some features of the Legenda theme it has 4 + columns its layout is highly responsive. This theme designed on the basis of bootstrap. It has 5000 + customers who downloaded this theme.
This team contains an advanced thin panel and visual page composer. It also has an ajax filter. Now let's talk about its blog layout. It has a list, and grid timelines layouts. Users can change all layouts according to the needs of their pages and post. After taking the paid license of Legenda theme then the user will get free lifetime updates. The best feature of this theme is that it has its own improved checkout process with an advanced grid system. The user has unlimited color options and a child theme compatible with it.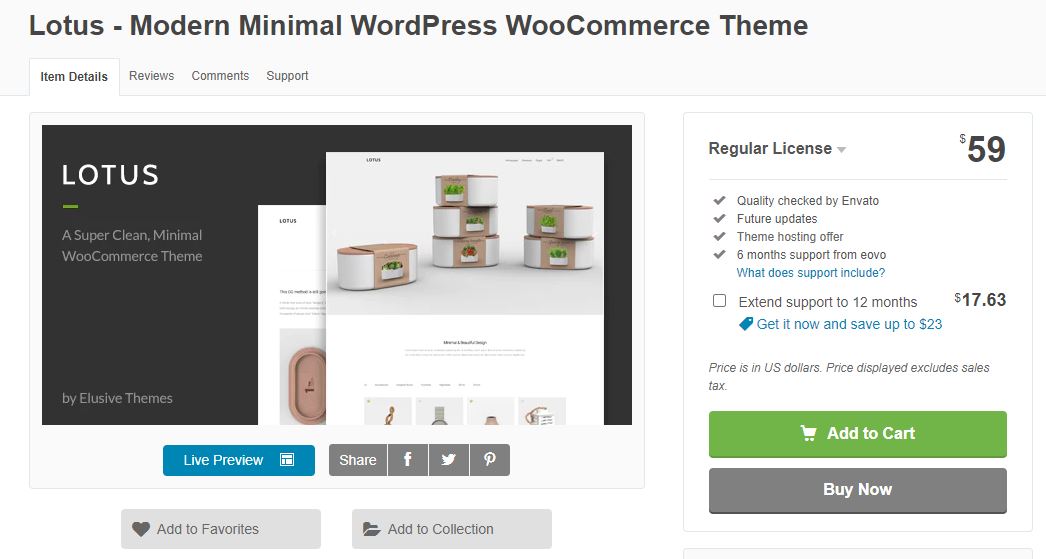 The Lotus theme has been created or designed on 6 July 2017. Lotus theme always gives regularly updates its last update was released on 12 February 2019. this time is compatible with all browsers such as ie9, ie10, ie11, Firefox, Safari, OperaMini, Chrome, and edge. It is compatible with visual composer 5.1 X, woo-commerce 3.5 x this theme can be installed and activated on the latest software version of woocommerce 5.0. X.
The theme includes forest files such as PHP files, HTML files, CSS files, GS files. Its layout is highly responsive which means the theme can adjust according to any gadget screen. This team contains Chennai's highly advanced features let's discuss them one by one. It has its Revolution slider include and visual composer also included. This theme holds multi-language translation in it. this team is fully SEO optimized but apart from that time taken by the website during loading is very less. It is an optional feature that is a product wishlist which makes this theme deform other. It has a beautiful CSS effect throughout the theme and transparent header features. This theme is released in the market with highly customised features due to that users can customize their website according to its need and desire.
Which Ecommerce Plugins Do You Like?
Need help in theme selection or theme Issue? We are available 24/7 by Phone or Chat.