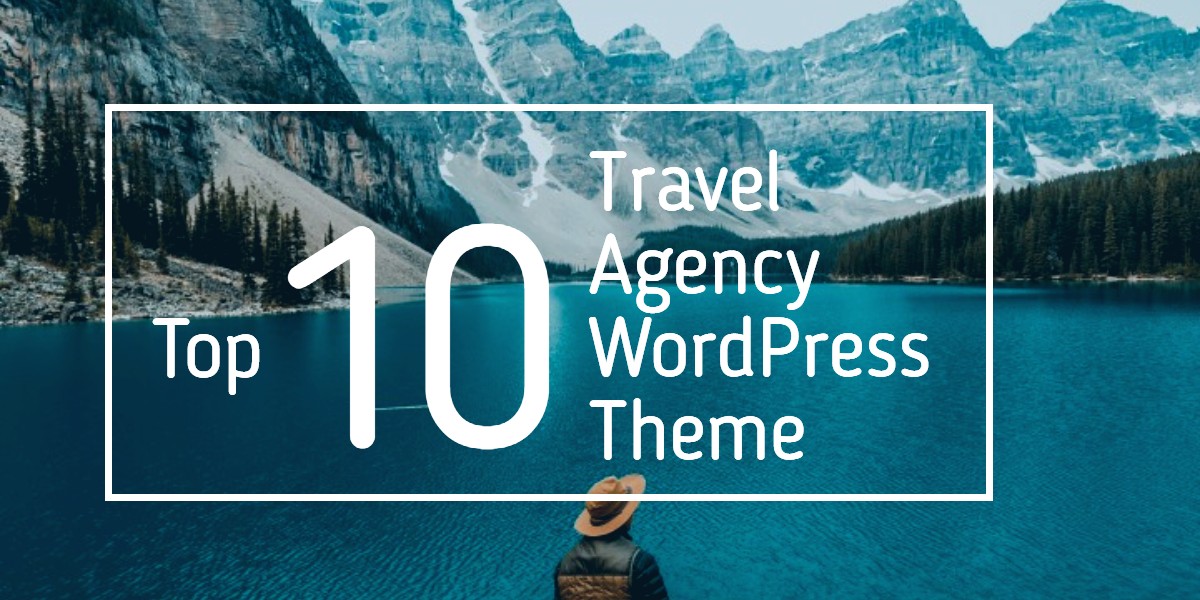 Top 10 Travel Agency WordPress Theme
Last updated on August 24th, 2023 at 06:14 am
WordPress is a great program to us in order to create and grow your online business. In the following article, we will be going over the top 10 Travel Agency WordPress themes that we think are the best themes out there for you to use. This criteria has been determined by ease of use, web page design, and how easy it is for your customers to browse your web site due to the themes mentioned below. These themes are useful for any travel agency, or and business that is selling travel packages to their customers.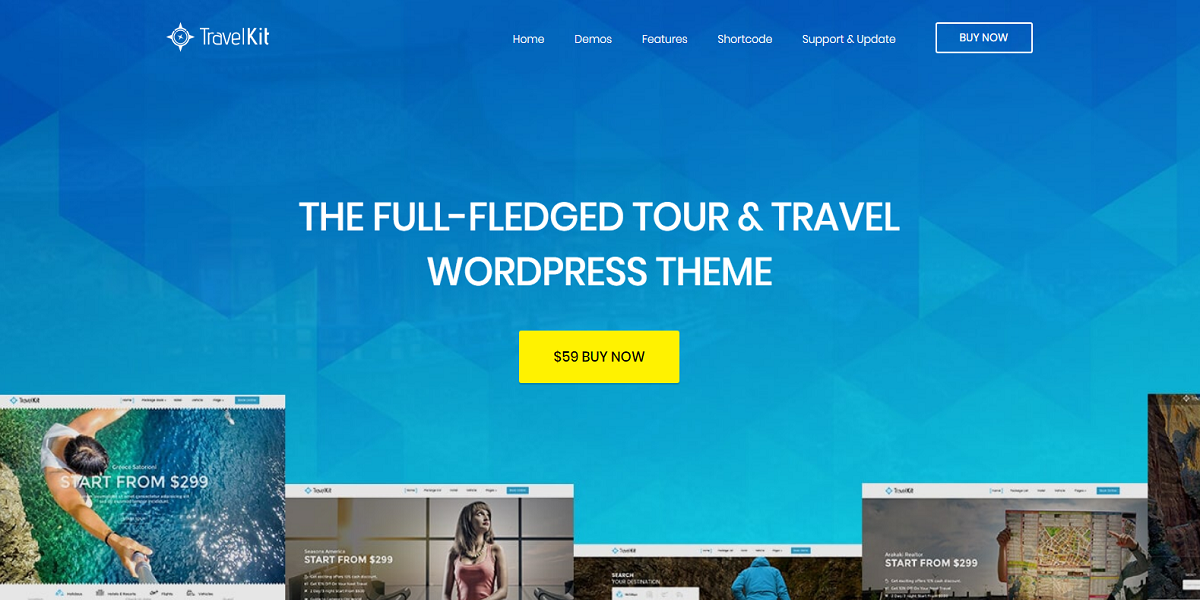 This WordPress theme is the first on the list, this theme will aid in offering information about tourism to specific locations of note, and has a built-in add on that allows users to the web page to use the integrated search bar to find flight, transportation, and accommodations. Coming with custom VC short codes, this theme is easy to use and is fully SEO friendly and optimized with an interface that is easy to understand and implement on your web site or blog. Travel kit also offers many payment options, and is compatible with PayPal.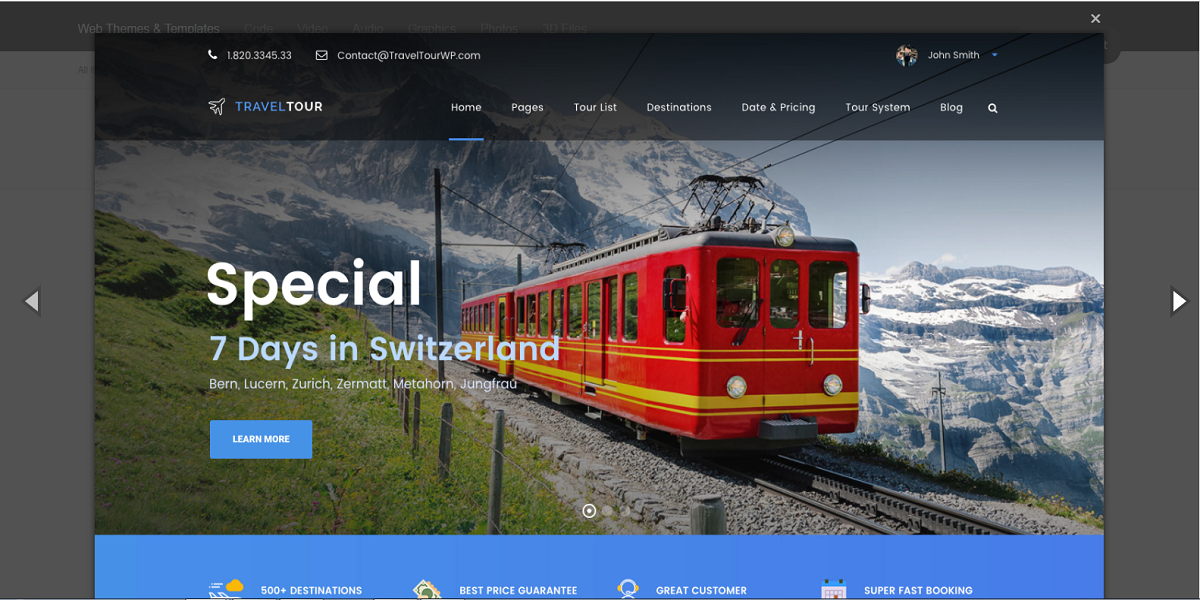 Travel Tour is an excellent tour management theme for WordPress, and comes complete with available support, if you ever need help with the theme. Travel Tour is compatible with all major credit cards, banks, and PayPal. For easy record keeping and payment management, you will be able to export your transactions into CSV format; with customizable booking fields and invoices sent directly to email.
With the ability to edit prices after your customer has booked their vacation or flight, you will be able to provide extraordinary customer support, which will increase your revenue and traffic to your online business.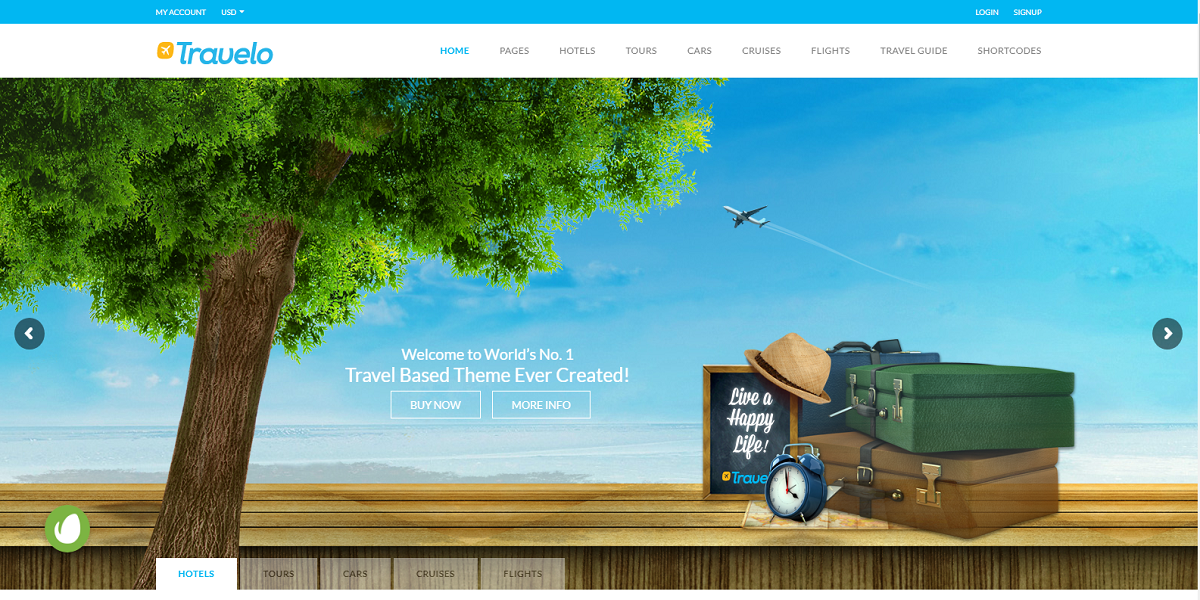 This WordPress theme is one of the best around for travel booking, with an attractive design and layout, Travelo has many features available that will be sure to add ease of use and a clear design to your online travel business. This theme is compatible with major credit cards, banks, and PayPal. With support for mobile browsing, and an easy to use hotel booking system that visitors to your web site will be happy to see is very user friendly.
In regards to the design of your website, this plugin offers many options to ensure that your personal style, and the branding for your online business is reflected on each particular web page. Currency management and translation support makes booking international travel a breeze, and this theme is optimized for speed and customer experience.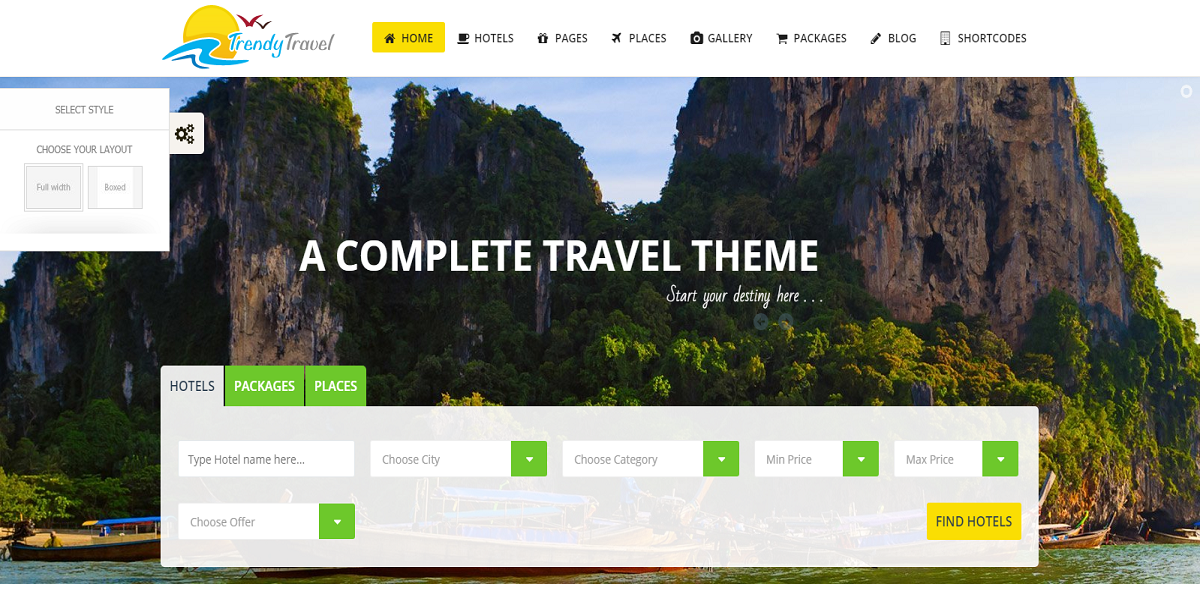 The fourth WordPress theme on the list, Trendy Travel is an excellent choice for a travel agency online business. With a great, easy to use page builder, and an advanced search form this theme is sure to help you in building your online business and landing return clients. With custom posts updated with holiday packages, as well as tour packages this theme is sure to suit your individual needs. In addition to the ease of use, Trendy Travel also comes with user ratings and reviews, a blog, and gallery to show your customers all that you have to offer them. With integrated support and a drag and drop functionally, this theme is also fully coded with HTML5 and CSS3.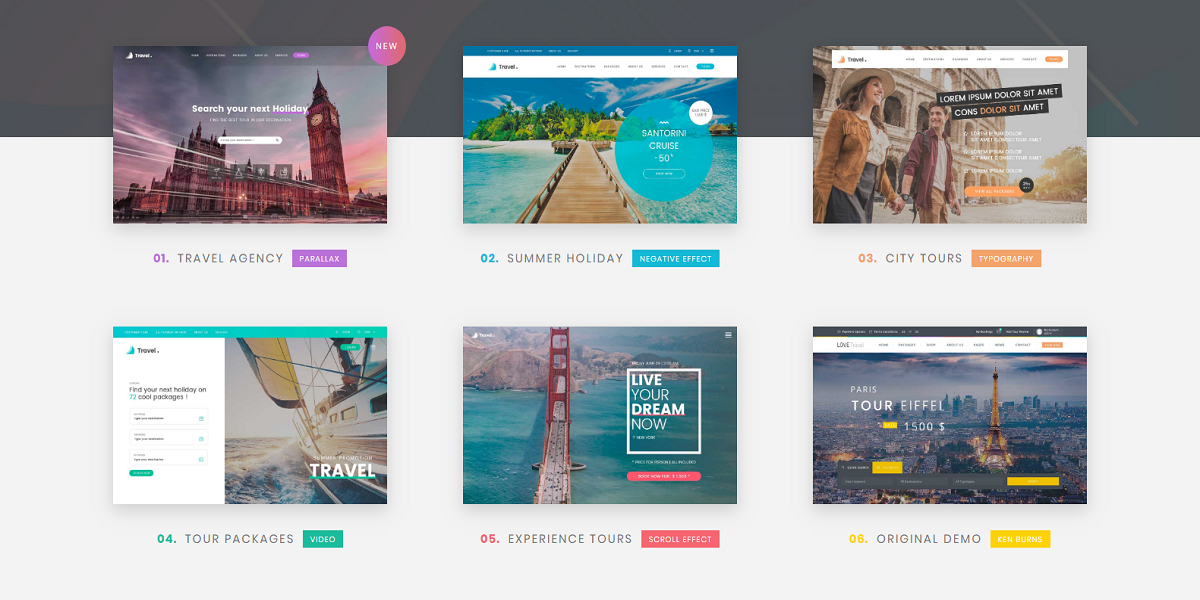 Love Travel is a creative Travel Agency theme for WordPress, with multiple payment gateways available, and no previous knowledge of coding necessary, this theme is extremely easy to set up and implement on your online business. With online video tutorials, you will be able to set up and start using Love Travel very fast, to start increasing revenue for your online business. This theme gives you the ability to create custom travel pages, with the option to add video and images to support the packages offered from your business.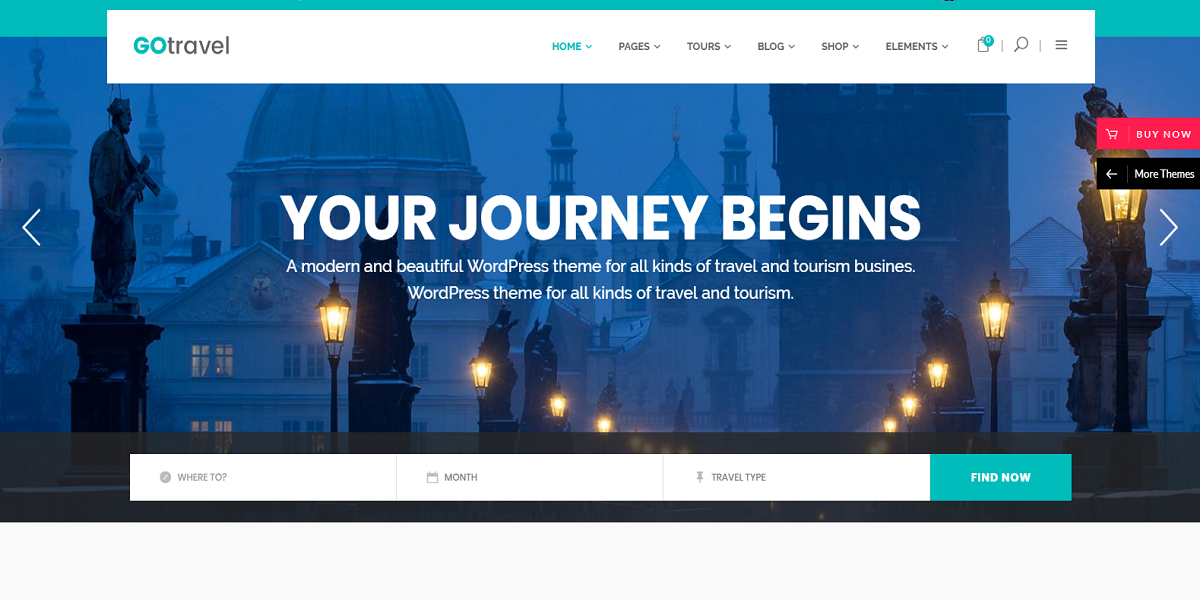 The sixth theme on this list, GoTravel is checked for quality by Envato, with 6 months of support from Mikado. This is a great theme for any travel agency online business or website. This theme boasts that it has everything you will need for a travel WordPress theme, with a great modern scheme to fit all your needs. Comes with a newsletter and tour filters to implement on your website, complete with deals and discounts for your clients.
This theme really does have an excellent simple yet modern design to fit in with your personal style, all the while being extremely user-friendly and simple to install. With an easy-to-view destination list, full of pictures and information, visitors to your website will find it easy to discover everything they need for their personal or business trips.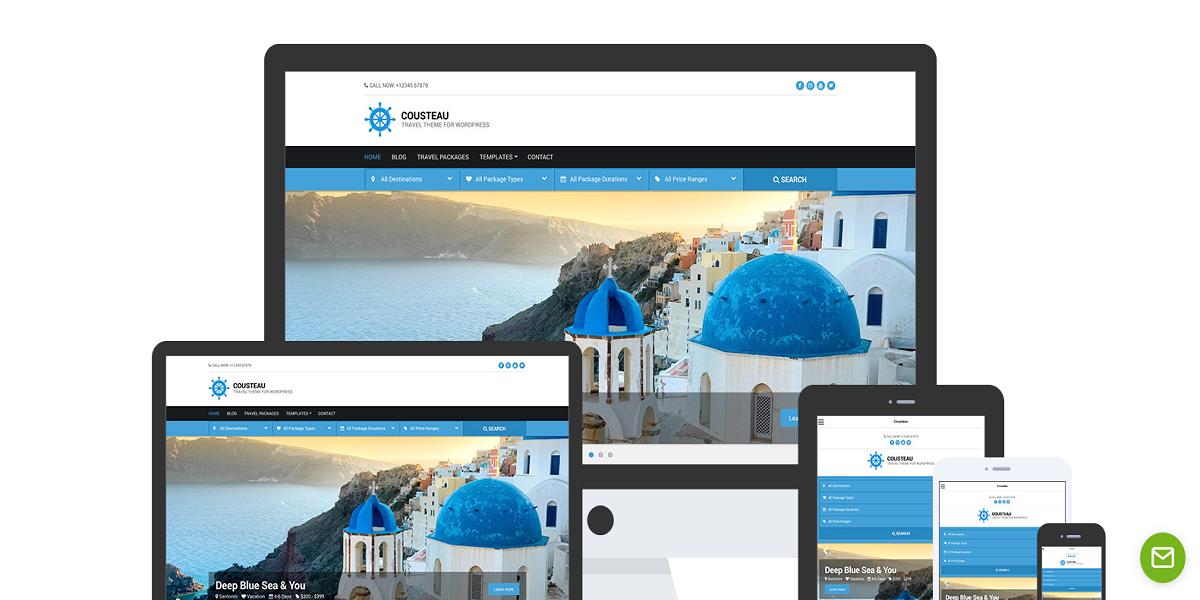 This WordPress plugin has almost everything you will need to grow your online business. With a great search engine that has wonderful applicable filters and an easy-to-use drag and drop interface, you will be able to create a design that will truly increase traffic and revenue.
There are many various and flexible layout options to choose from, and it comes SEO optimized with multiple color schemes to choose from. The support that is included with Cousteau is top of the line and is offered 24 hours a day, whenever an issue arises that you need assistance with.
This plugin has easy and flexible customization, and has a built-in translation system, making it easy for visitors to your website to book international trips. Compatible with the more popular plugins, Cousteau is an incredible fast theme that is very user-friendly. Definitely, one that you won't want to miss looking into.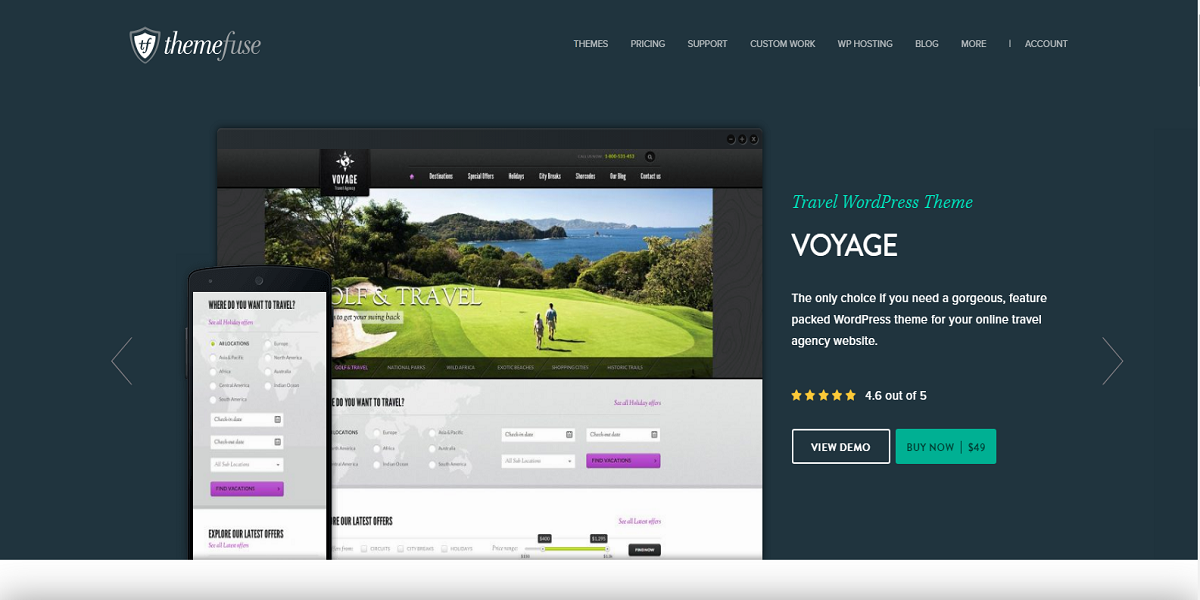 As the name suggests, this WordPress theme is incredibly fast and easy to use, with multiple layouts and color schemes available to choose from. All the themes offered from Voyage are fully customizable, to ensure that the look and feel of your online business fits in with your brand and personal style. Mobile browser friendly, this WordPress theme is very responsive and retina ready.
Visitors to your website will love how user-friendly the interface is, with a fantastic search and filter system that is implemented. The built-in page layouts are all ready to go, and will add that special something to your website; this is arguable one of the fastest and easiest to implement themes on this list and should be considered to build your online business.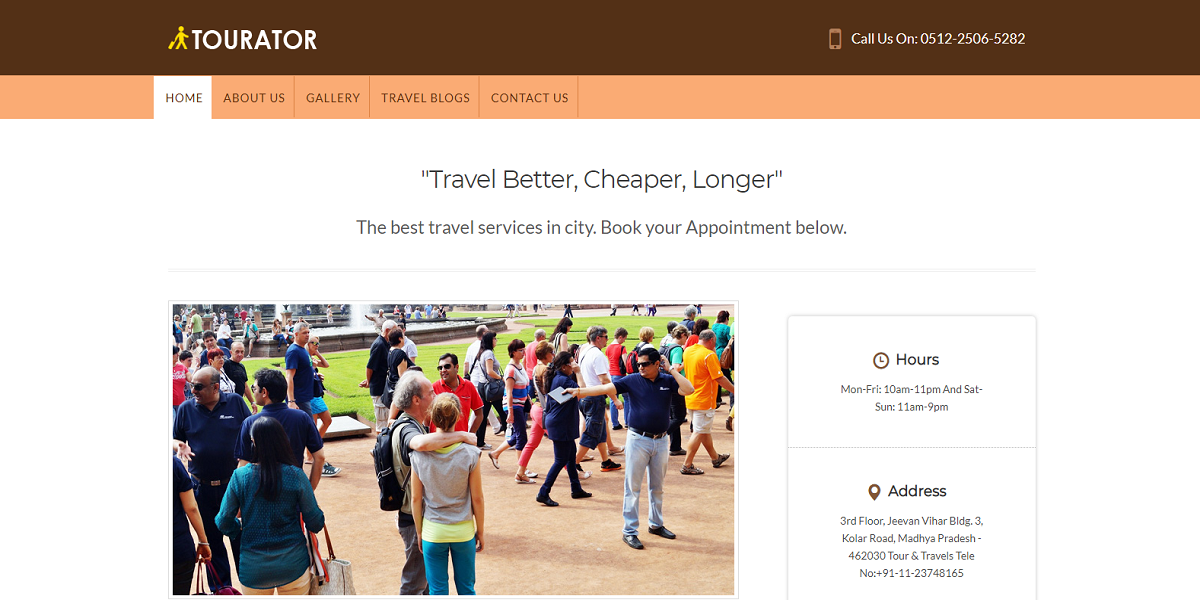 One of the main attracting features of this WordPress theme is the fact that it comes with a 30-day money-back guarantee, which is great for those who are not sure if a specific theme will work for the branding of their online business or website. With instant product access and regular updates; not to mention the lifetime support at no additional cost, this plugin really is a gold mine.
This theme is incredibly fast, and very responsive with online booking functionalities that you would come to expect. With virtual tours available, you will be able to see all that your website can offer and visitors or clients, with a very user-friendly interface.
There are many different color schemes and customizable styles available, so you will be able to have your web pages fit with your personal style and preference. Video support enabled, this attractive theme for WordPress does have anything you could ask for to support your business.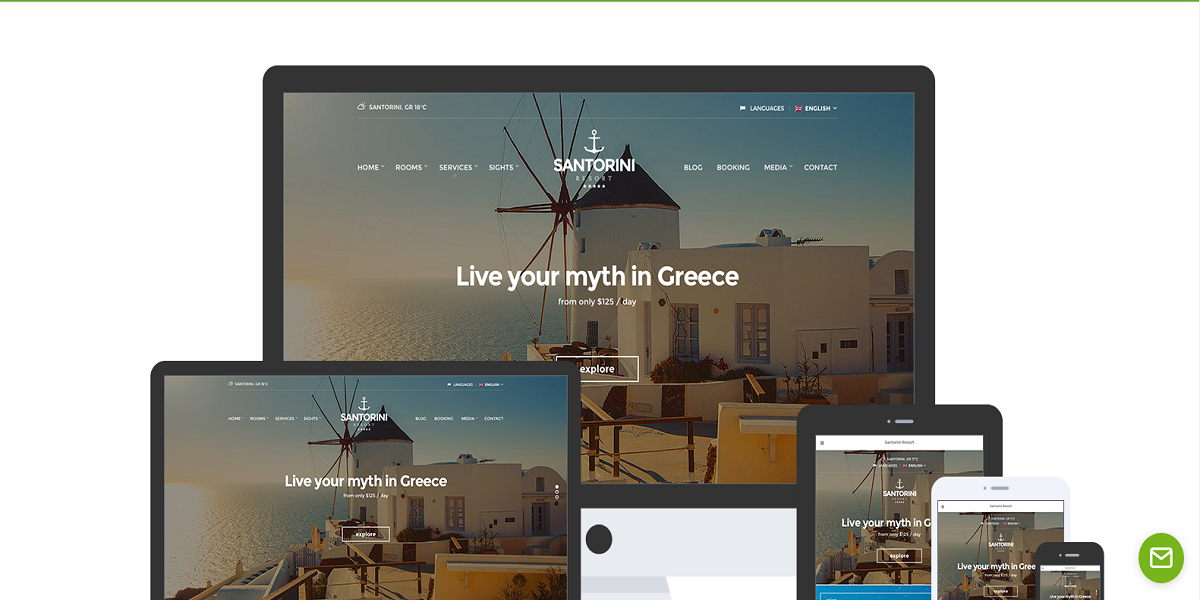 The last WordPress theme mentioned on this list has one of the most attractive layouts and designs that we have seen for any travel agency theme. That being said, Santorini Resort is more tailored towards your specific resort, as opposed to a typical travel agency website. This plugin comes with a very unique design, with very flexible and customizable options available for all of your web pages. SEO optimized with the ability to create custom widgets, you are sure to have a high traffic flow; which will increase your resort's popularity and revenue.
This theme comes with free 24/7 support and automatic updates to ensure that you have to best version installed at any given time. This plugin is very fast when it comes to set up and refresh rate, and comes with a built-in translator; making it easy for anyone to access your website, regardless of what county they call home.
Conclusion
All of the WordPress themes listed above have various pros and cons, and the bottom line is that any that you choose to implement on your web site or online business will help to increase traffic and revenue. That being said, there is a factor that comes into personal style and what will fit in with the branding of your business. All of the before mentioned themes will help to accomplish this, and are all worth the time it takes to research.
Which Travel Agency theme Do You Like?
Need help in theme selection and theme Issue? We are available 24/7 by Phone or Chat.