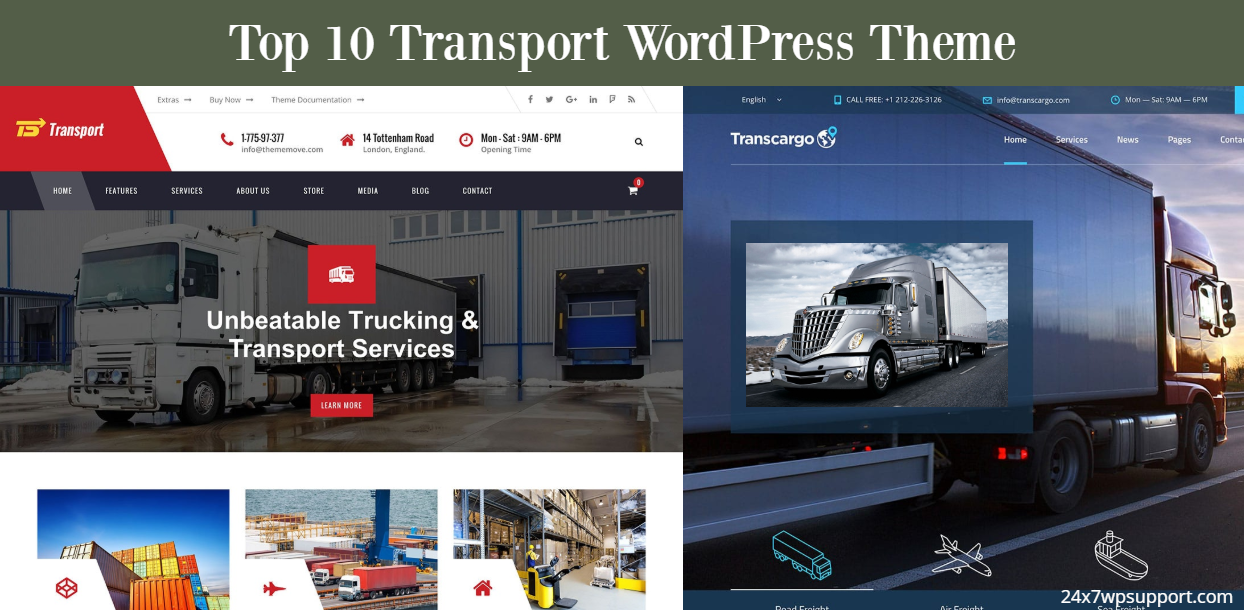 Top 10 Transport WordPress Theme Of 2022
Last updated on February 4th, 2022 at 09:24 am
Starting out your logistics business is a challenging task like any other. Before any business catches on, some essential steps need to be taken. In today's world, a great website is one of those essential steps. You can easily build a website but picking a great theme that will serve your needs perfectly can pose a challenge. We have taken our time to research and find the best WordPress transportation themes that we believe are well built and will not disappoint you if you are looking for a great transportation theme.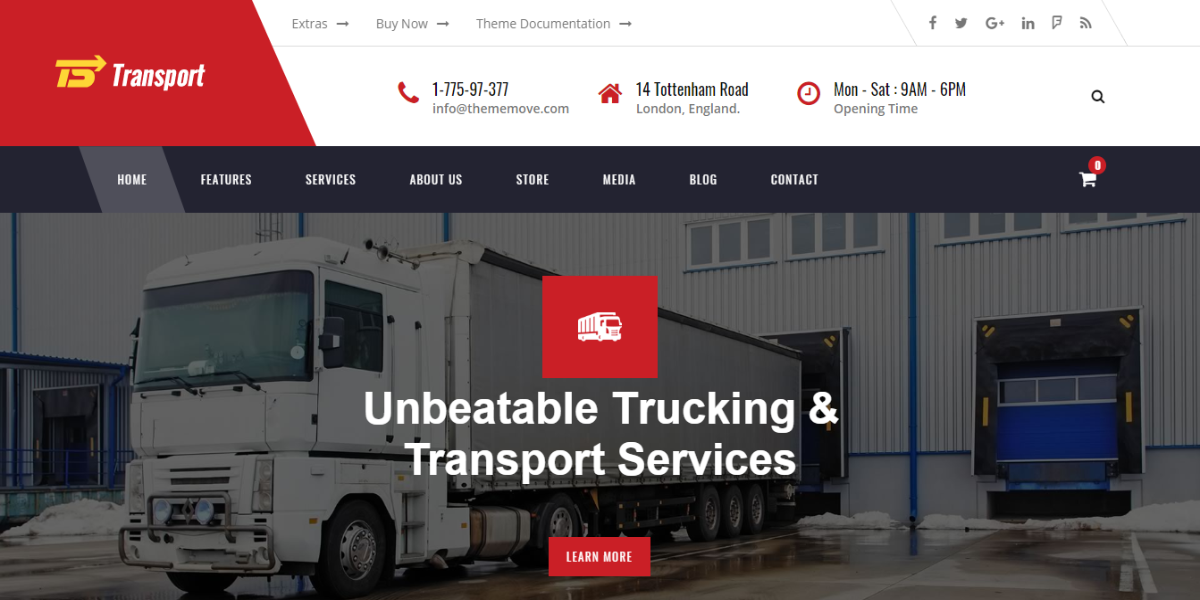 This lovely transport theme is a great option for your transport and logistics network. The overall look is simple and classy. This theme comes Gutenberg ready and is an easy theme to customize. It is a great option for people who are not tech savvy as it comes with a drag and drop tool that makes this entire process much easier. Besides the already enabled Gutenberg plugin this theme has four premium plugins also installed. These include essential grid, visual compose, Templetera as well as slider revolution. This is a great go to theme that you can consider for your transportation website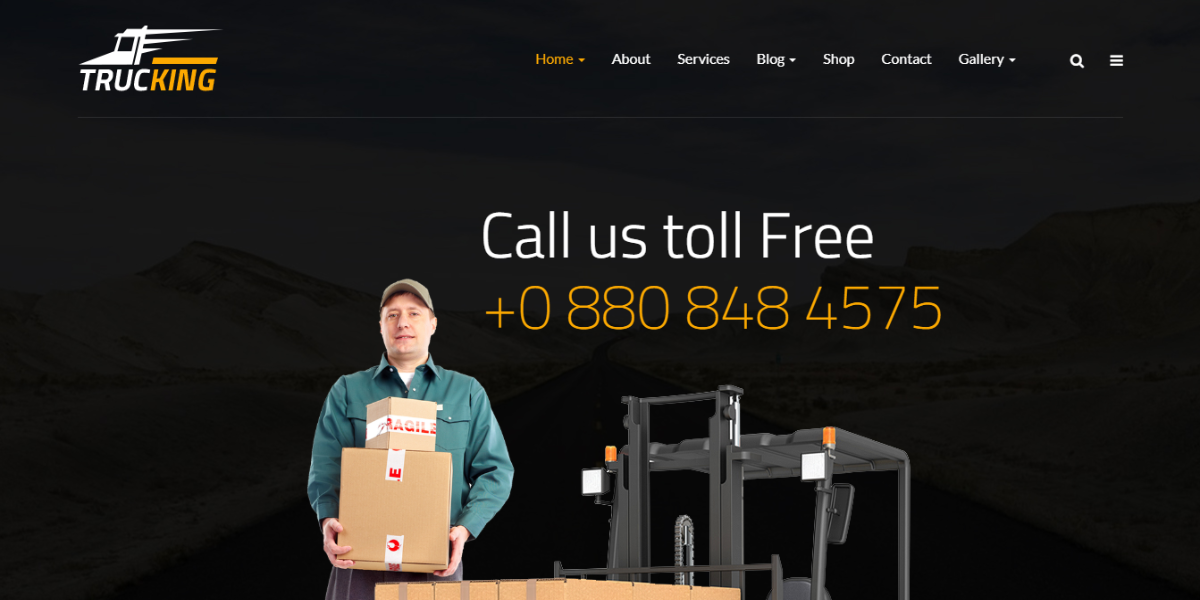 This is another great theme that you can use for your WordPress website. It comes with two index pages and a page builder by king composer. The clean and modern design that this theme has will keep your website looking professional and easy to scheme through. This theme is designed for freight businesses and therefore is equipped with many features to make the process of set up easy for any user. It is fully responsive and looks great across all platforms.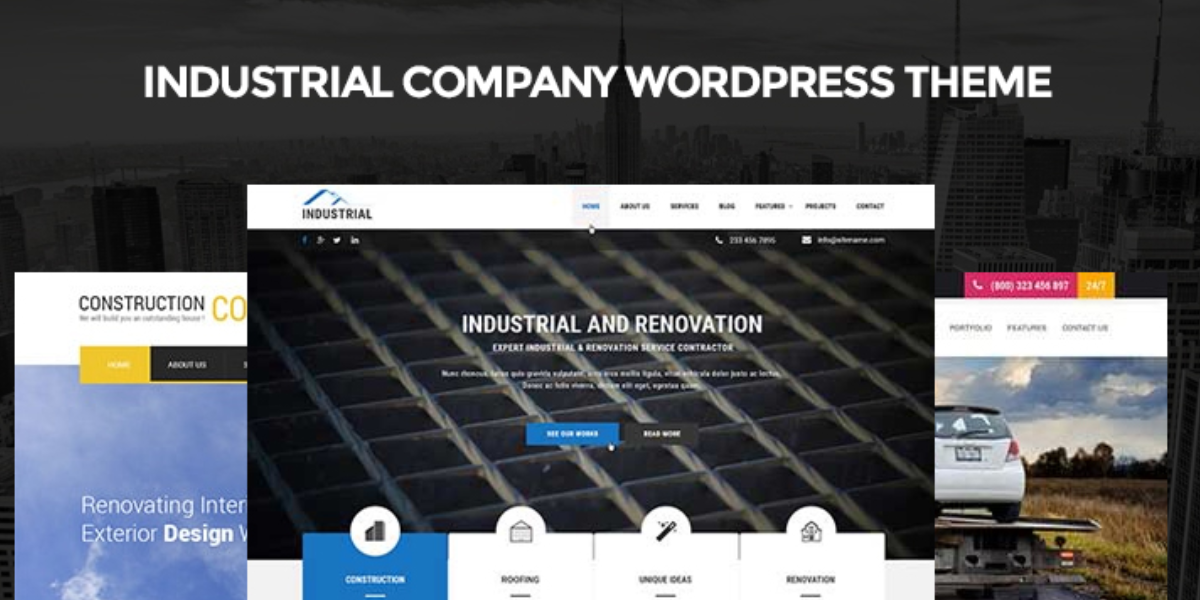 Your business might also find a lot of benefits from this theme. It is a well organised and airy theme that will keep your customers interested. This theme is robust with features that are suited to serve your logistics business effectively. It is also an easy theme to customize with a live customizer and is SEO ready. This is great option that is guaranteed to make your work easier and much faster.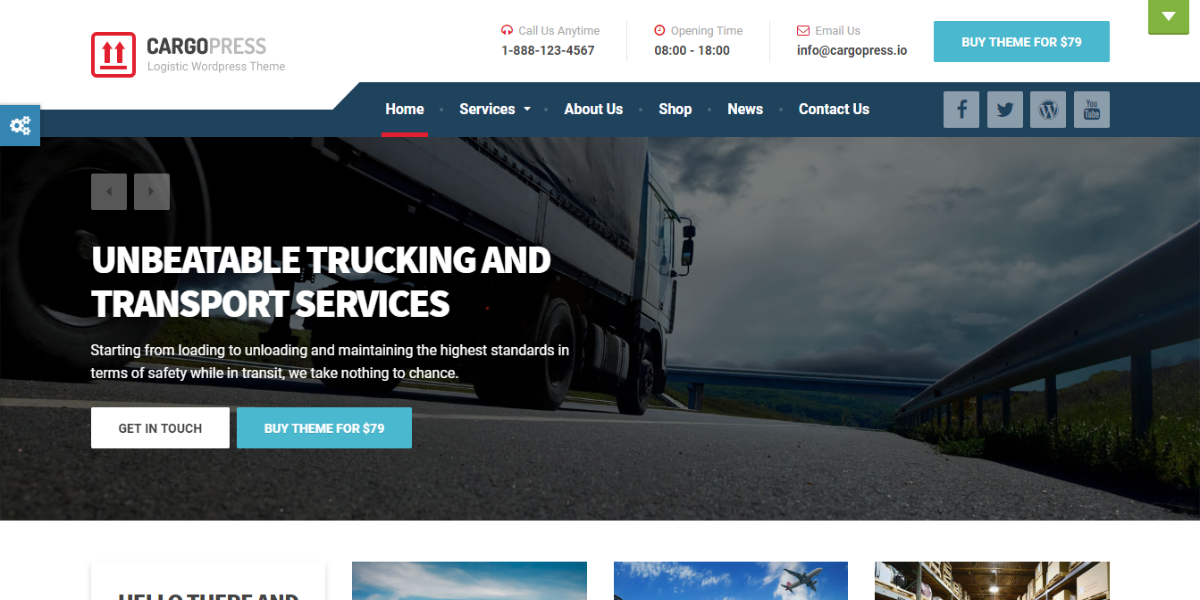 This theme is a modern meets professional design theme. It is a clean look that is very easy to navigate. Its use of clean lines and use of pictures is sure to give your customers a great experience. You can also choose from over twelve custom widgets as well as a great page builder that is highly intuitive and grid based. This is another great contender that you can consider for your blog/website.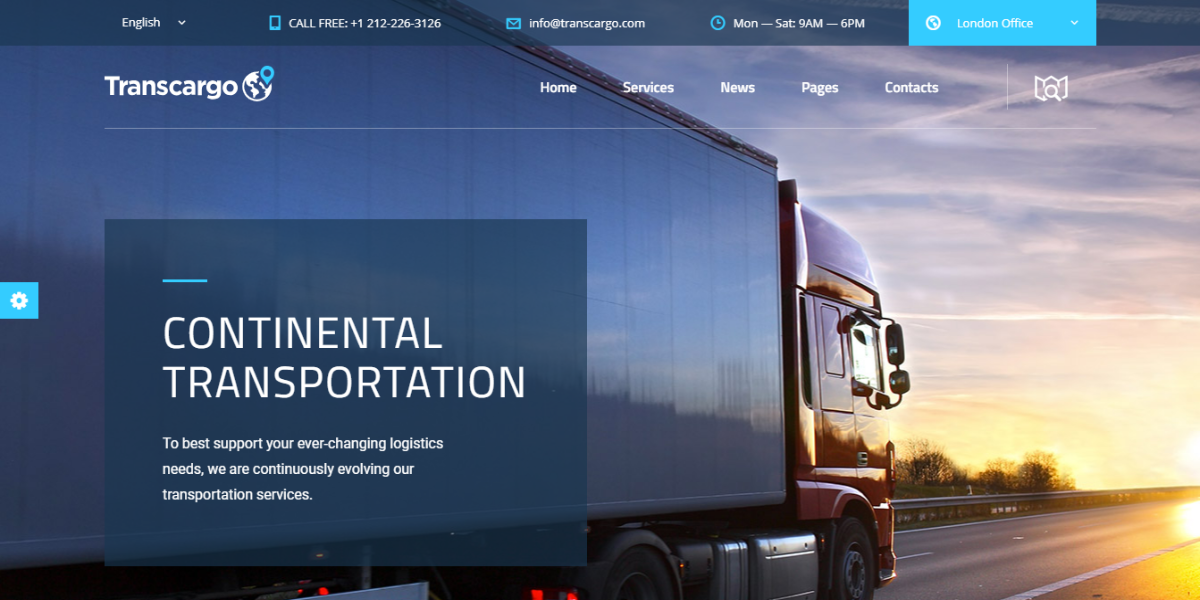 This is a great feature based theme that us well researched and is ready to customize easily. This theme is a great contender because it also comes with a drag and drop page builder that makes it very easy to customize. This theme has a large variety of colors to pick as well as high resolution displays. It is also compatible with several search engines and will therefore give your customers easy access.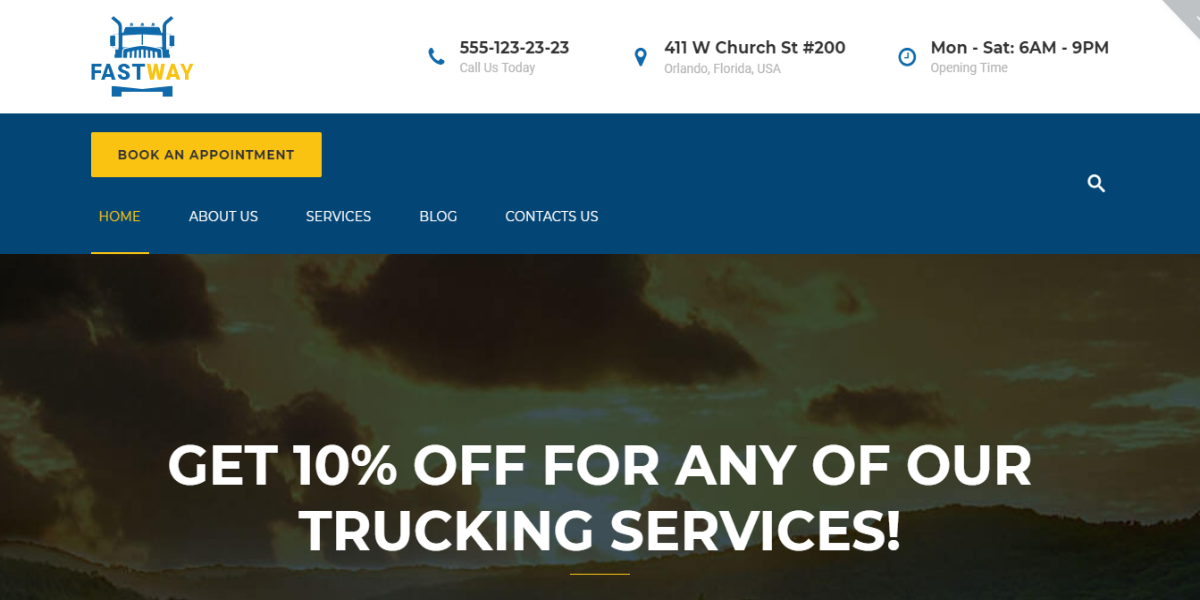 Fast way is another lovely responsive WordPress transportation theme that is built with power to maximize on usability. it allows easy customization with the drag and drop custom page builder. Take advantage of the content modules that come with this theme as well that allows the user to easily display different content types. This is an SEO friendly website that has many plugins and integration already installed to make your work much easier.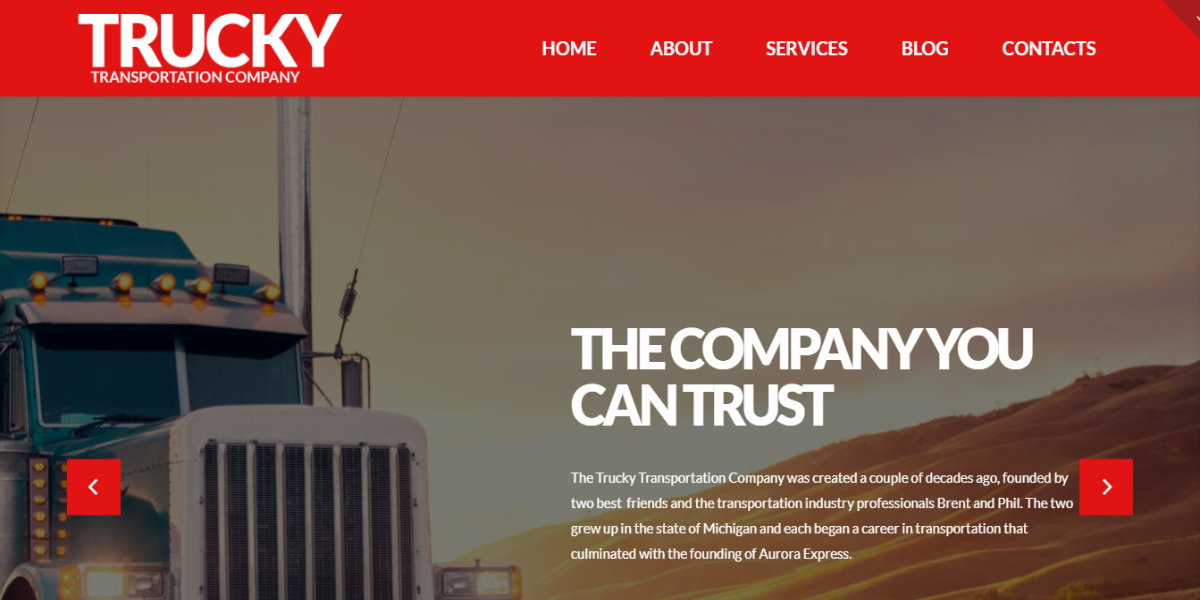 This simple website is also another option that you can consider for your website. It is SEO ready as well and comes updated with a large number of plugins. You can easily change things to suit your brand. This theme serves its purpose well because it was built to meet the specific needs of the transportation market. This theme is therefore something that you can consider for your CMS.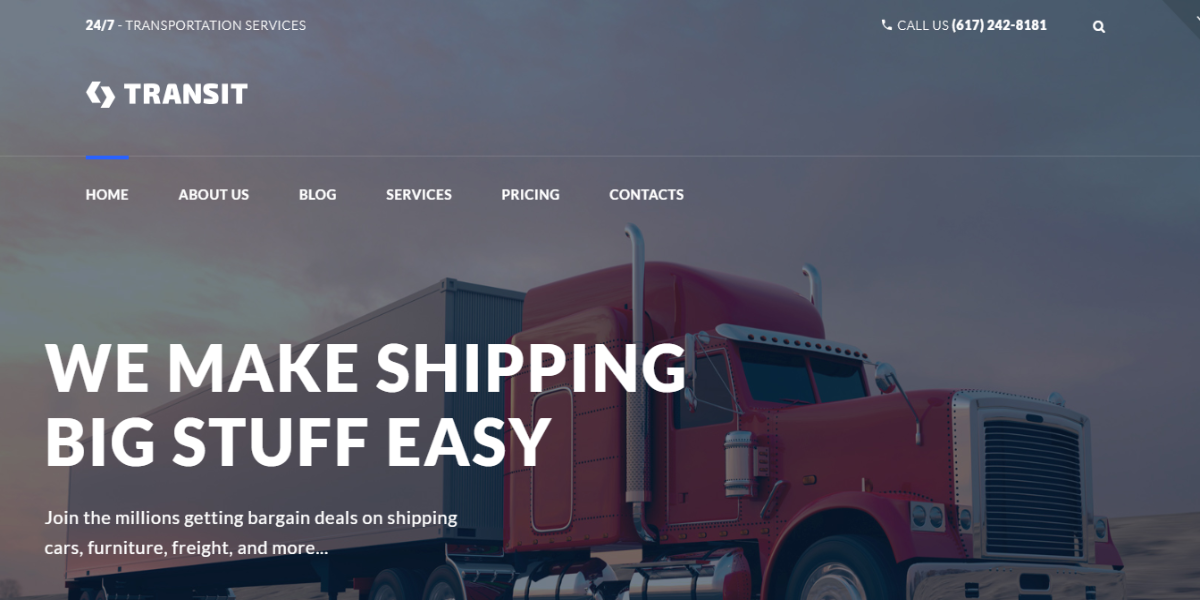 Unsure of what layout will work best, with this theme, you can customize layouts live to see what you best prefer. This is a theme that will not let you down in terms of aesthetics. This lovely theme gives the customizer a lot of power to change things up to get the desired look. You can also expect to find multiple plugins already in place and a little customization is all it will take to make this website ready for publishing.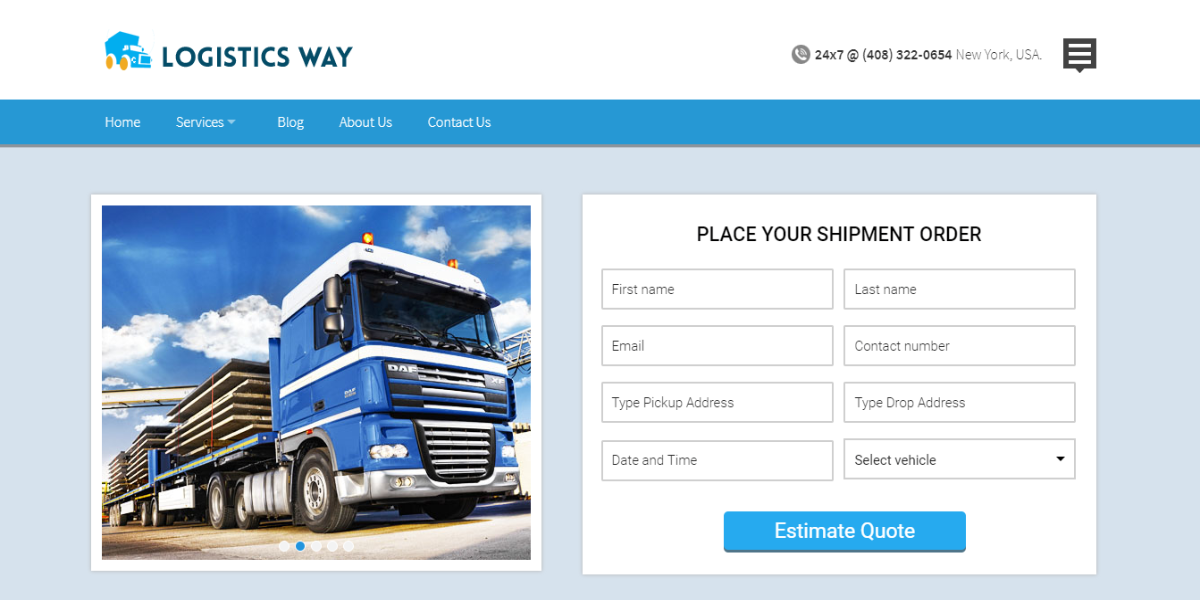 Clean, simple and minimal design is the best way to define this theme. This theme allows the user to display their business in an easy to scheme and easy to use manner. The theme is also SEO ready meaning ranking on google will be easier for you. It works well on multiple devices and has an awesome slider that looks great on your site. The support is also available 24/7 and it comes with a money back guarantee in the event that you are dissatisfied, which I doubt you will be.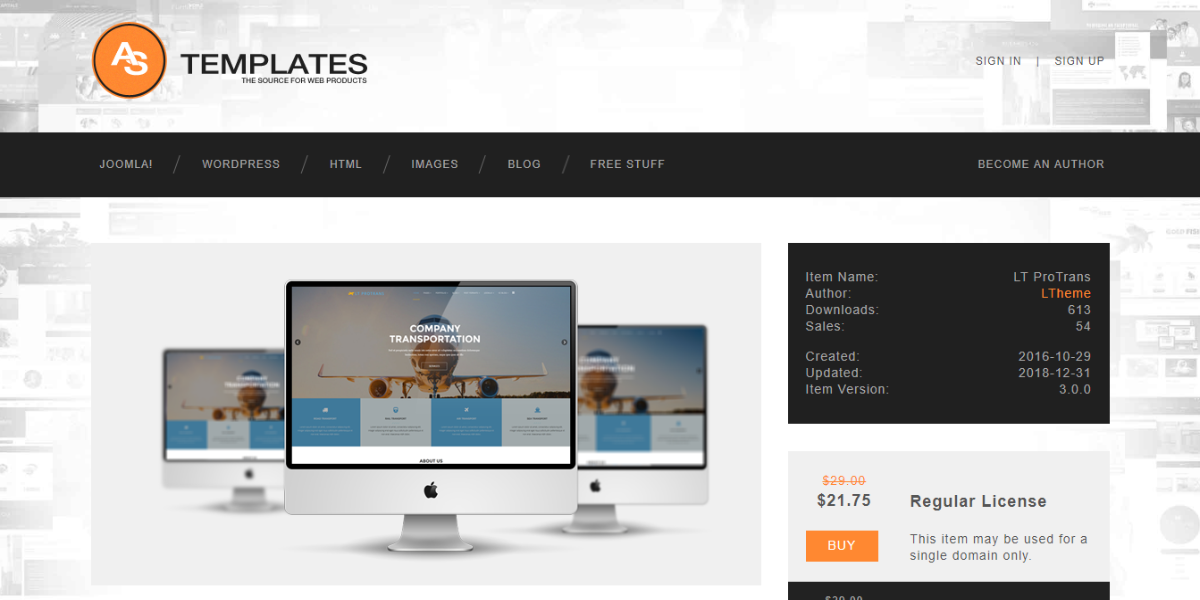 If you like an organised and visually appealing look to your website, then this is one you need to consider. The reason we added it to our list is because of its attention to detail and the thoroughness of the entire theme. This theme is also very customizable and looks great on mobile as well as PC versions. This is another great theme you can consider for your business.
These are some great logistics and transportation themes that we believe are worth your while.
TheGem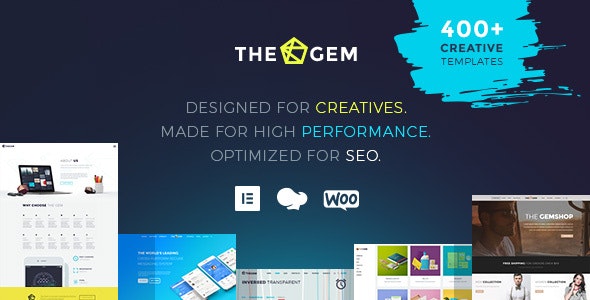 TheGem is a wordpress theme its design and created on the niche of Transport creating wordpress design. This theme has been designed and created by the ThemeForest organisation. TheGem Theme has been created on 26 August 2016 and the last update has been released on 27 January 2021. Now, look towards the features that it supports Gutenberg optimization and having high resolution with widget ready. It is also compatible with almost all types of browsers.
There are more than 400 pre-built demos with ready to use templates so that the user can install any demo within a single click. Pre-made customizable skins with more than 30 theme elements. User can also control every single pixel with doing a single line code. That directly affects the attraction of the viewers. The super fast lightweight UX is made for the high performance. Complete theme is designed in favor of SEO. Completely integrated slider revolution & layer slider with the premium version. 12X navigation has been present in more than 20 styles.
Unlimited page layout with more 30 flexible blog layouts. Users can customize the complete theme according to their requirements. This theme is not available for the free version or basic version. If any user wants to use its complete feature then the user must buy its premium version.
TheGem theme includes all types of file which are used for creating this theme such as PHP files, CSS Files, JS files. There are more than 4 columns on the home page and is well documented with responsive layout.
Geoport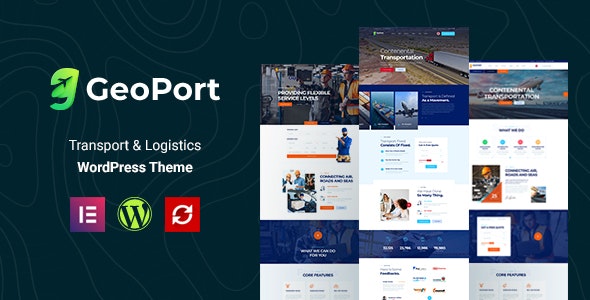 Geoport is a wordpress theme which is used for making website-related to transport niche. This theme is design or created by the Envato market organisation. User can see it all feature with completely make this theme unique. Here are the features of this theme are it contains the most popular live page builder i.e. eliminator page builder with slide revolution slider with responsive in all screen feature. It is embedded with a powerful theme option which is powered by Codestar.
Users can also make woo commerce store by using woo commerce supportive plugin. Users will also get single click demo installation and also save the time of the user. It also contains its own pot files in the language folder for translation ready. The complete theme is totally designed with the latest bootstrap. For user want to use newsletter campaigns users can use MailChimp. It is not available for the free version or basic version. Only the premium version is applicable.
If any user wants to use its complete feature then the user must spend a certain amount of money after that organisation will give an active legal license. Well, documentation with full security is to be there so that no malware or any error file can interrupt your website.
Which Transport Theme Do You Like ?
Need help in Plugin Selection or Plugin Issue? We are available 24/7 by Phone or Chat.