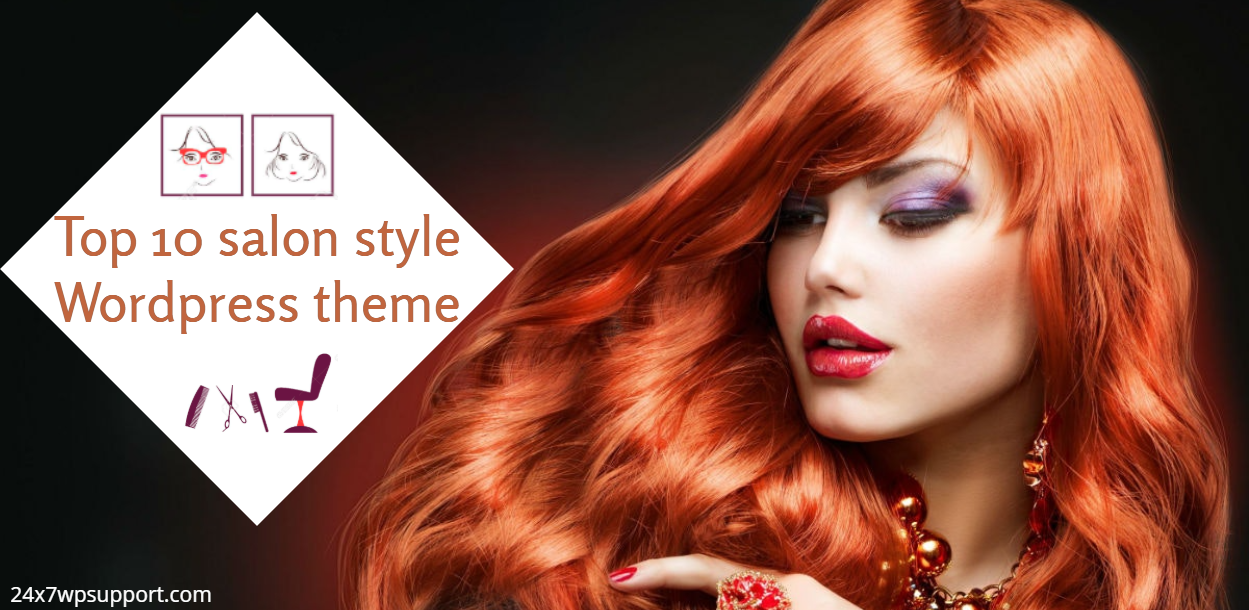 Top 10 Salon Style WordPress Themes
Last updated on September 11th, 2023 at 10:27 am
This is a colorful and professional website that is built to be simple to navigate and exciting to look at. Beauty Studio theme allows one to display a slideshow of their best products or services on the PC platform which is a great way to physically show customers what you have to offer. It consists of a customizable drop-down menu on both the PC and mobile versions and this is great for users to navigate effectively. This theme is also m integrated which means you can easily start selling products on your site as soon as it is activated.
The Salon is an amazing theme that is very easy to edit. The drag-and-drop homepage option allows for easy changing of elements as well as unique personalization ability. This theme is built to showcase elegance and is easy to navigate as well.This theme also supports the woo-commerce plugin and what's more, you can easily change the colors using the unique color schemes that are available. The five content types allow the user to update full-screen sliders as well as photo and video content and written content on the blog section.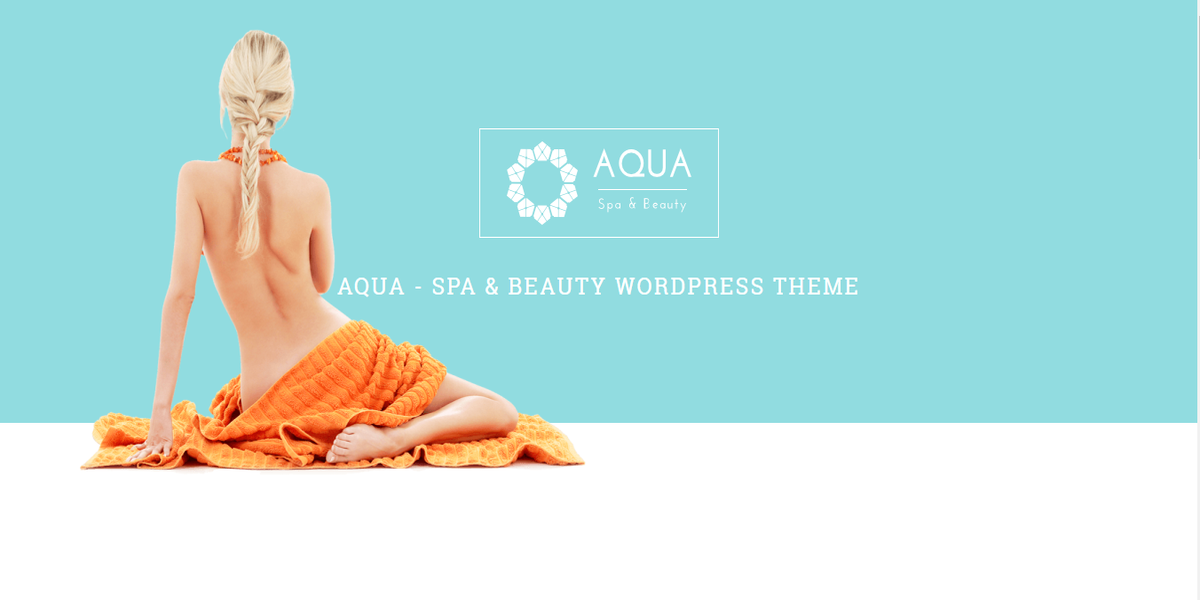 If you like a simple and clean design, then this theme will definitely impress you. With a white and airy vibe, this theme is for a salon owner who loves a classy and fresh look. It is supports clear images across devices and enables one to make changes to suit their specific needs.Another amazing factor with this minimalist look is that it allows HTML5 and CSS3 animations which allow amazing use of white space in your CMS. This is great for enabling one to focus the attention of clients to a specific point. This is another amazing theme that you can consider for your salons website.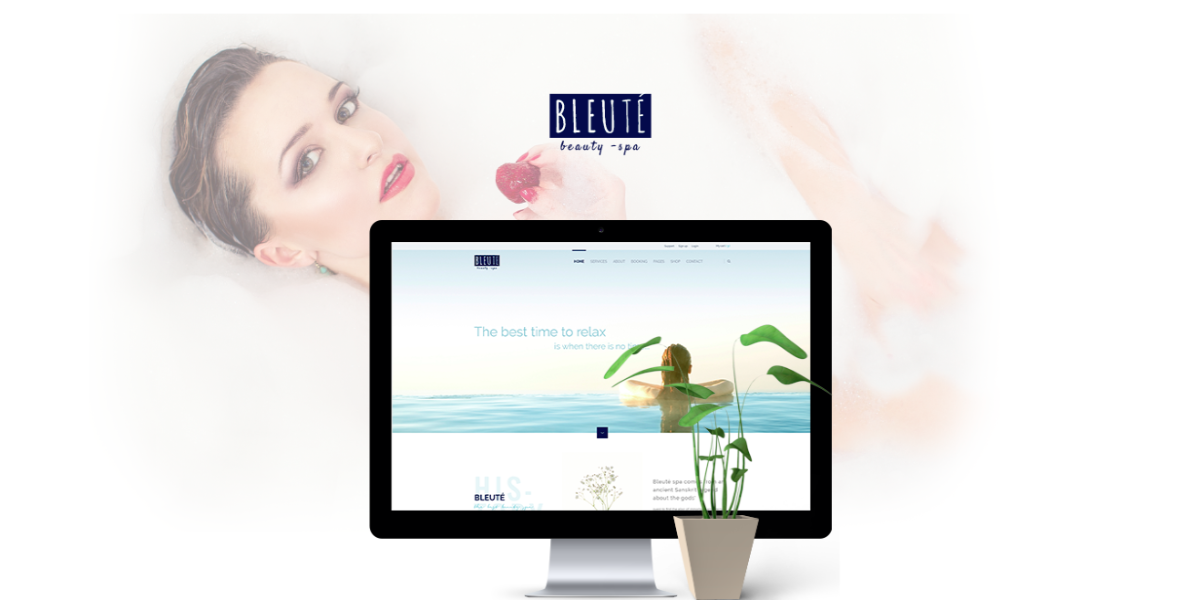 Bleute Beauty Spa's theme is beauty centered and has a keen focus on the clarity of pictures. This simple theme takes advantage of the screen space on your device to ensure that you get what you get the maximum utility out of it.
The design of this theme is not only perfect for a salon, it is also great for other beauty and wellness industries such as spas and yoga centers. It is a great go-to for business owners who need to showcase great pictures to their readers.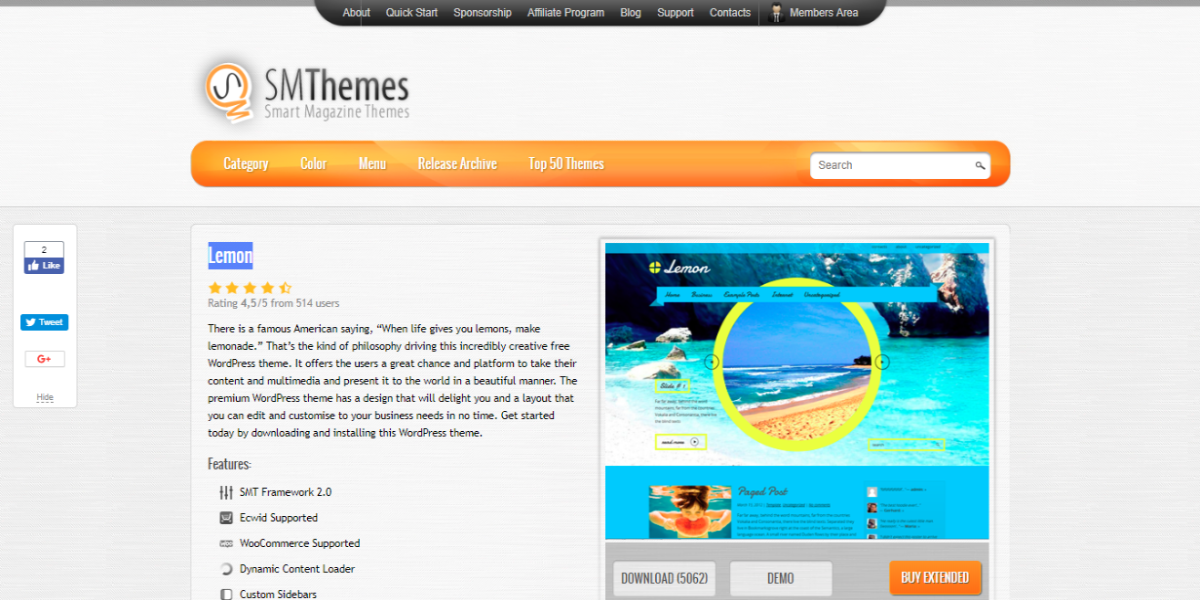 The Lemon theme is also a great match for salon owners. It offers a lot of possibilities with its elegant choice of fonts. The theme allows for easy scheming through pictures which is always important for salons and other beauty and wellness businesses.
This theme is easy to navigate and works well on all devices. The menu is easily customizable and can be moved to different locations. This is great for those who want to customize their menus.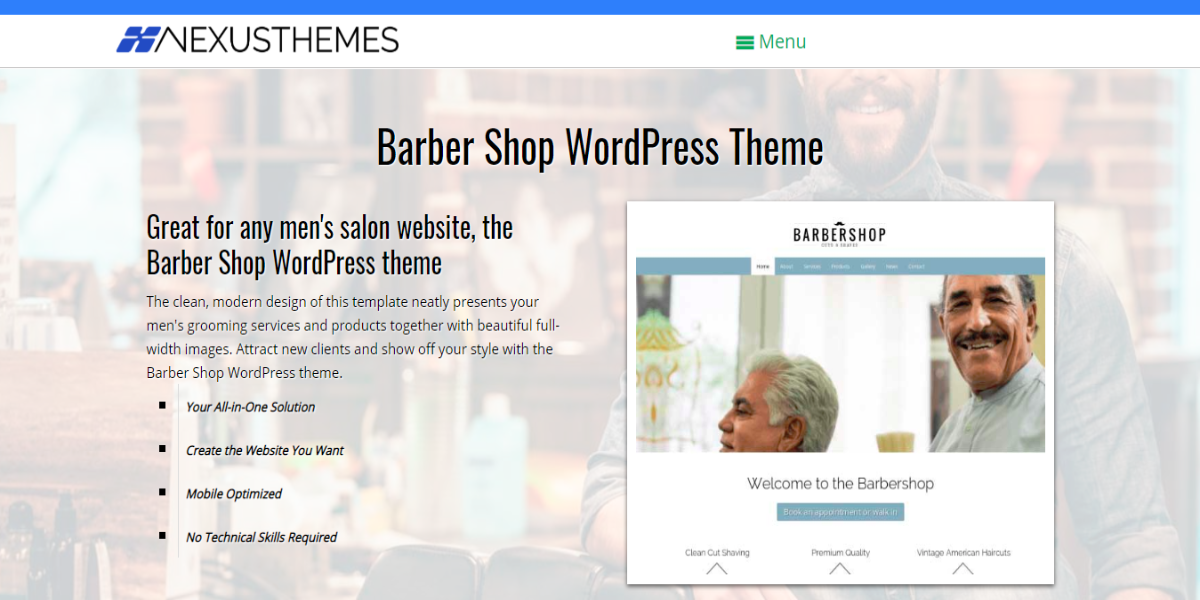 Barber Shop is a great theme for salons because of how clean and organized its appearance is. The ease of reading this theme is incomparable. The clean lines and minimal approach to displaying content make it interesting to look at and it makes it feel relaxed and airy.
The image gallery is well organized in equal-sized frames. This makes the display easy to look at and this is a great way to show the potential clients what to expect, the menu is also customizable which makes it easier to navigate.
Kendall – Spa, Hair & Beauty theme is cool and feminine with a pastel and white color scheme. It is easy to incorporate neat flat lays with bold pictures in one well-arranged page. The focus on presentation is great as it allows one to put multiple albums.
The typography is also amazing with an array of colors to customize to match the theme of your beauty salon. This theme also has the drag and drop option when building your site which makes it very easy to customize.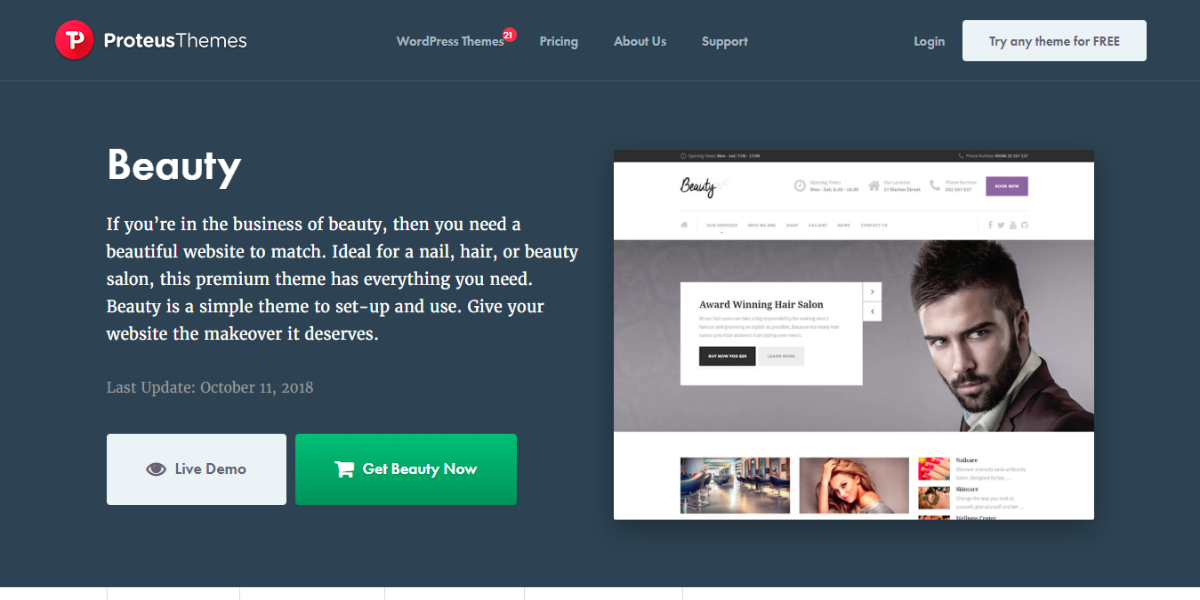 Proteus is a great for those not too savvy with code and are looking to play around with a wide range of options. They believe that it is easier to "build down from something than to build up from nothing".
This theme contains a woocommerce plugin addition as well as a sass drag and drop plugin that allows one to drag and drop elements when customizing the site. The customizer is also live as it allows the user to change the colors and layouts live as one previews the changes.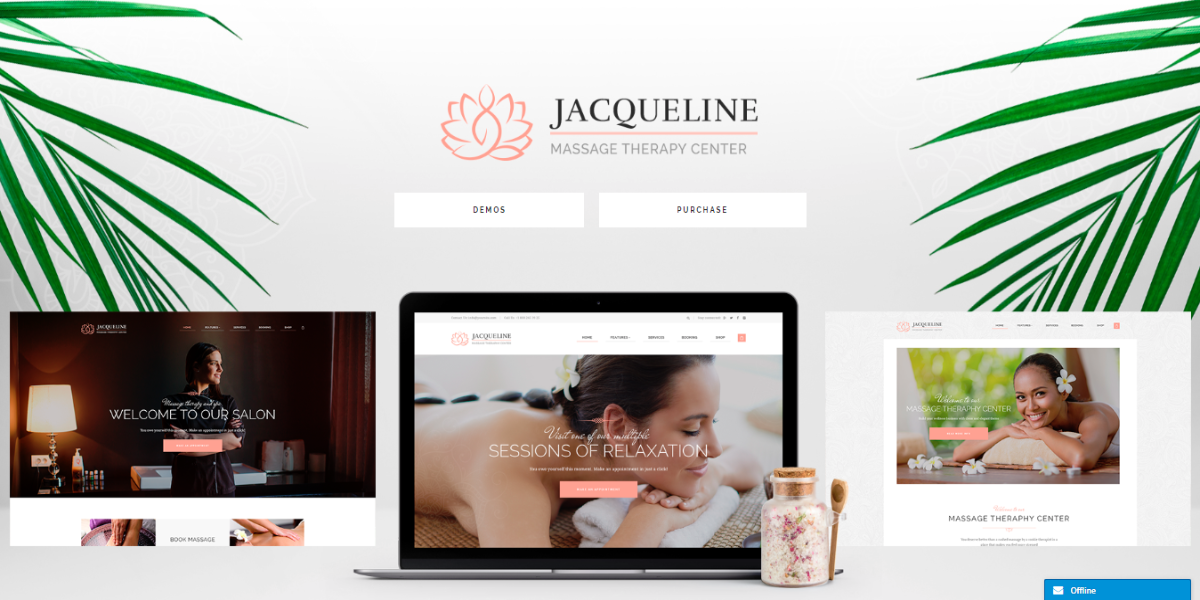 The best part according to reviews by many users is the fact the customer support is great. The beauty is that there is a lot that can be done to help ensure that the user is able to make the best out of the theme that they decide to go for.
Theme is great for business owners as it allows easy navigation on all devices and also ensures great photo display. Many salon customers love it.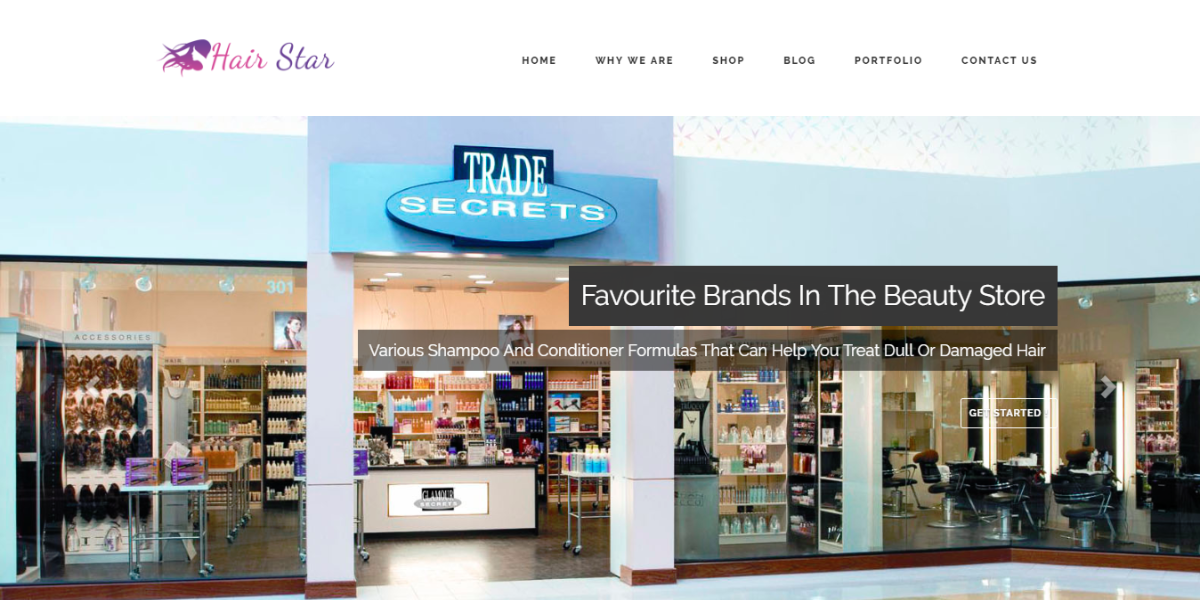 There are many ways to showcase the gorgeous products and people in your salon and this layout is great for both full-width and box layout. The importance of this is that a client needing t customize the theme is well able to make this theme work to the best of their ability.
This is yet another great salon theme that you can consider for your blog or your website. It will be easy to customize and this matter makes it a great option for those looking for a great theme.
Looking for a theme doesn't need to be too much of a hassle. Here are many ways to begin and the great part with WordPress themes is that you can always switch between themes before you settle for the one you love the most.
Which Salon Theme Do You Like?
Need help in Theme Selection or Theme Issue? We are available 24/7 by Phone or Chat.