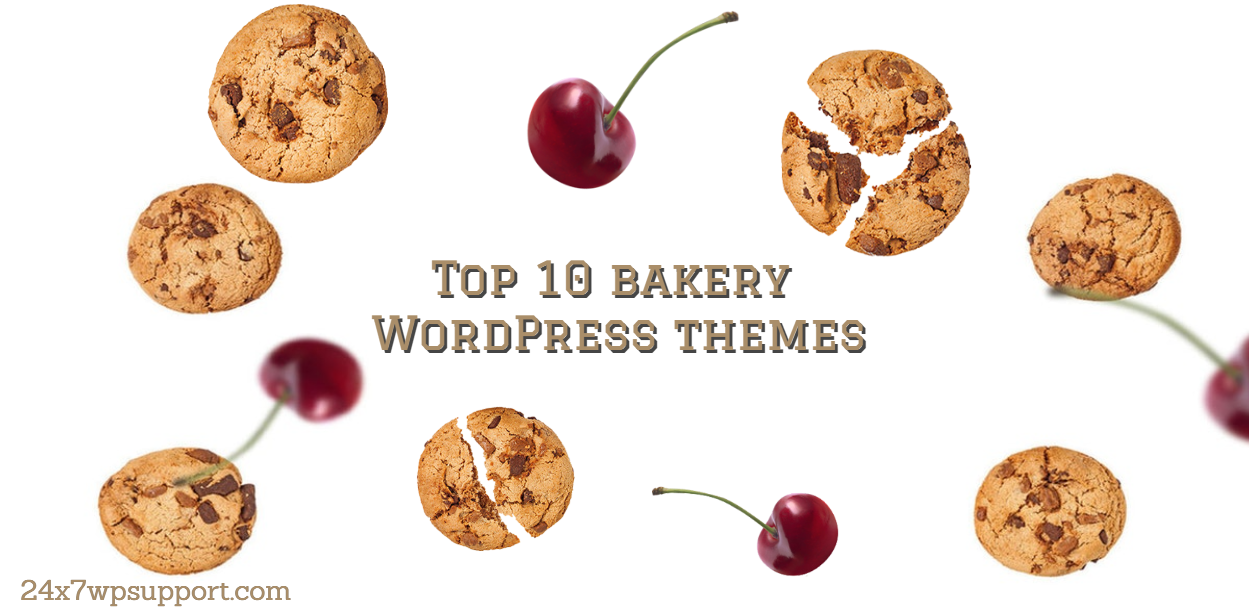 Top 10 Bakery WordPress Themes For 2021
Last updated on September 24th, 2021 at 11:03 am
Starting a new business is exciting. There is a whole world of possibilities and often you can't wait to give your products to the world. Many people spend a lot of time worrying about the things that are not going right and they give their online presence very little thought. Wrong! The world is changing at an alarming rate and this means that your online presence game as a brand should stay on top.
If you have your bakery ready to go, or you simply need to update the current look on your website you are in the right place. A successful online presence begins with a theme that represents your brand in a professional and easy to interact with manner. These are amazing bakery themes that you can consider to take your website or WordPress blog to the next level.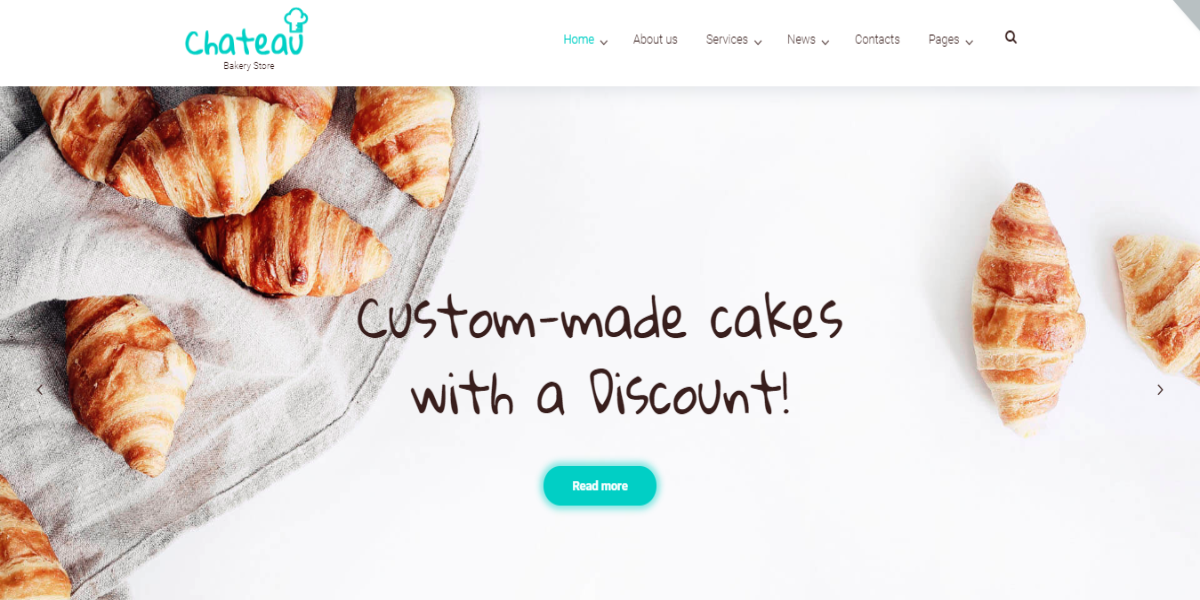 This theme is great for those who want large clear pictures and bold yet friendly fonts. It is a very welcoming theme that is easy to navigate and works great on the mobile, tablet as well as pc versions. It is definitely very customizable and ranks well on our user friendliness scale.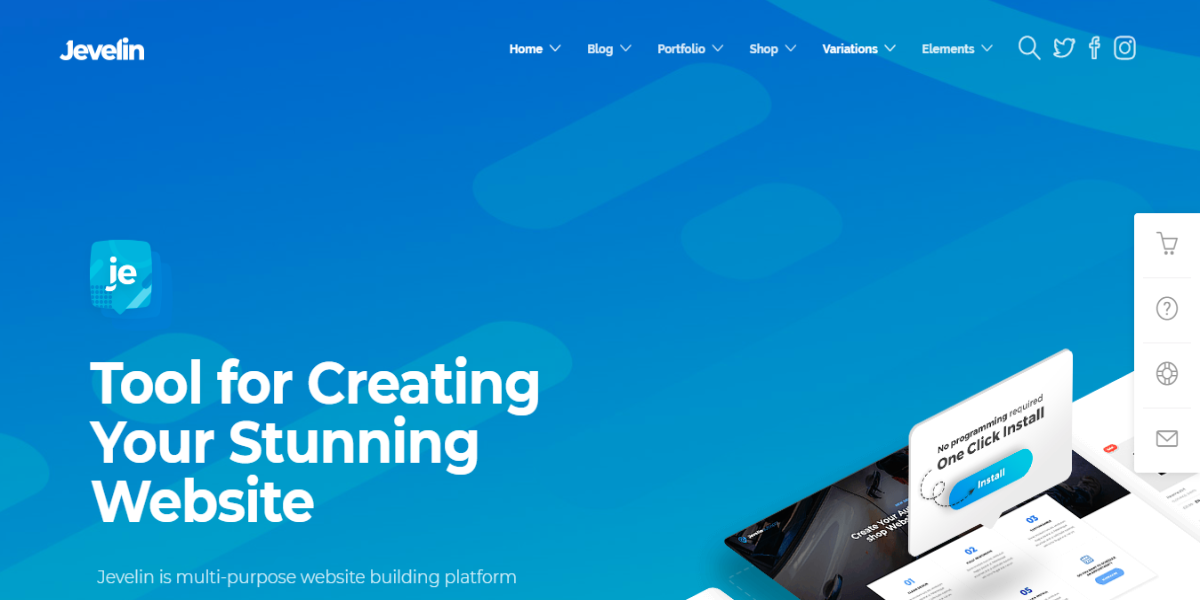 If your style is more minimalist and you need a theme that gives you a lot of ease with changing things around, then this one is for you. This theme is perfect for displaying pictures which is great for the food industry. Get your customers really hungry by adding a grand display of mouth-watering pastries on the landing page.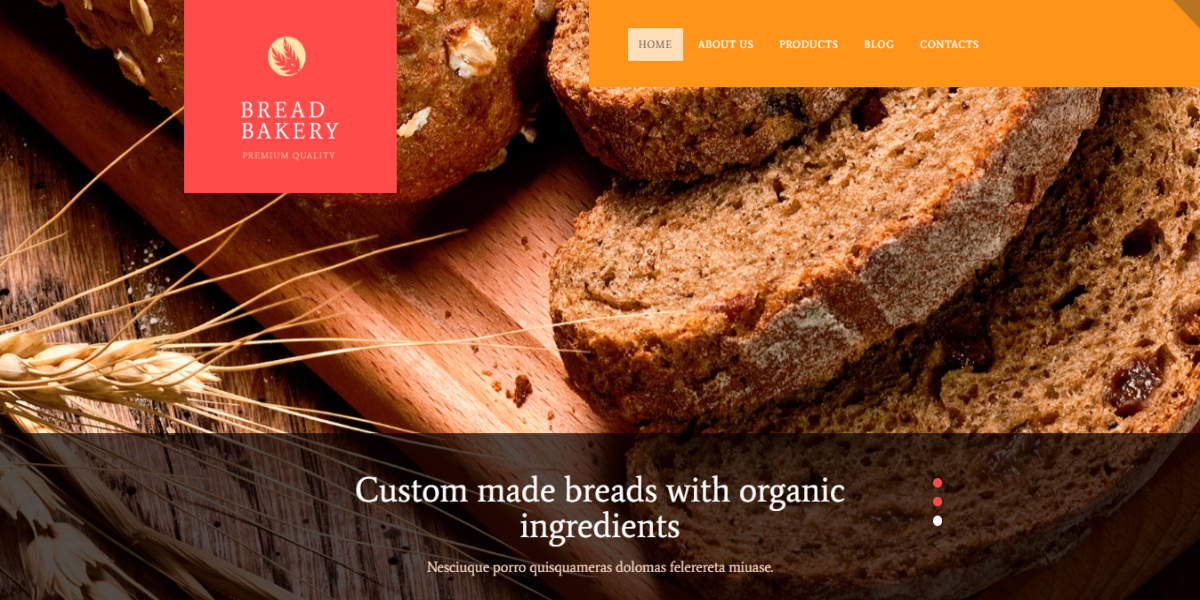 With a theme dedicated to bread and pastries, it is difficult to go wrong with this one. It is one of the easiest to customize and it does not disappoint with the navigation either. It has a rustic but professional feel to it. The airy feel to it also gives the reader a lot of ease when scheming through. This is definitely a great contender.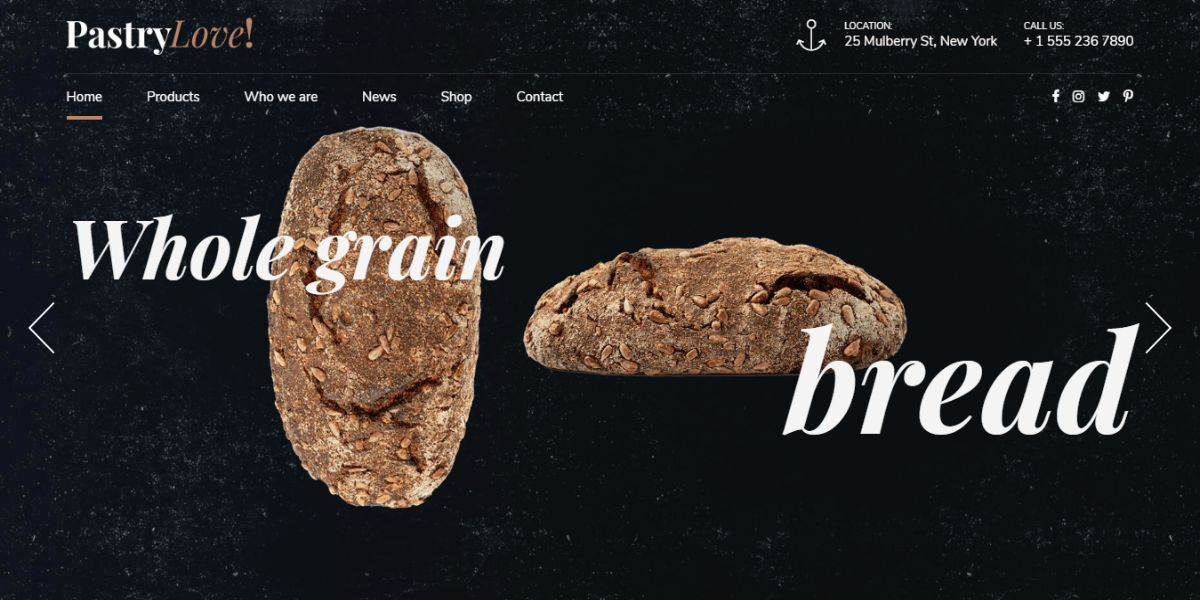 This theme is clean and on the minimal side. The landing page is pleasant and the menu is already very easy to use on all versions of this theme. Another awesome aspect is that it comes with a woo commerce plugin ready for you so you can sell your products right off your website.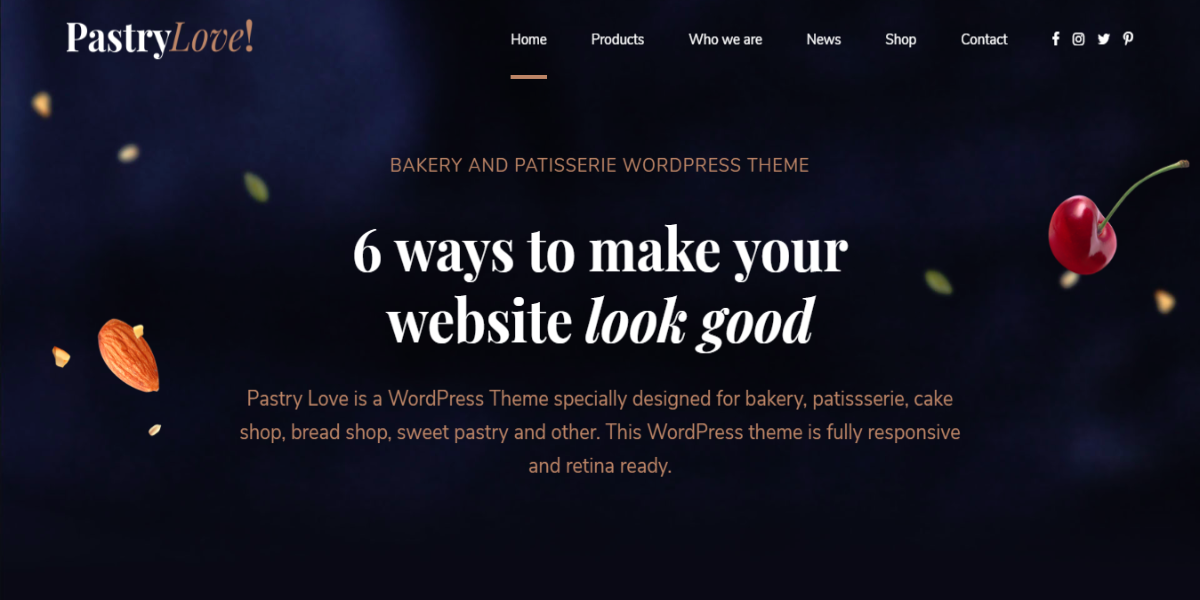 This is yet another lovely fully responsive theme we love and recommend. It has a vibrant front page that allows the bakery to display a bunch of pictures that your customer will see the moment they land on your page. You can make this front page gallery a lovely slide shows and just suck in your customers immediately.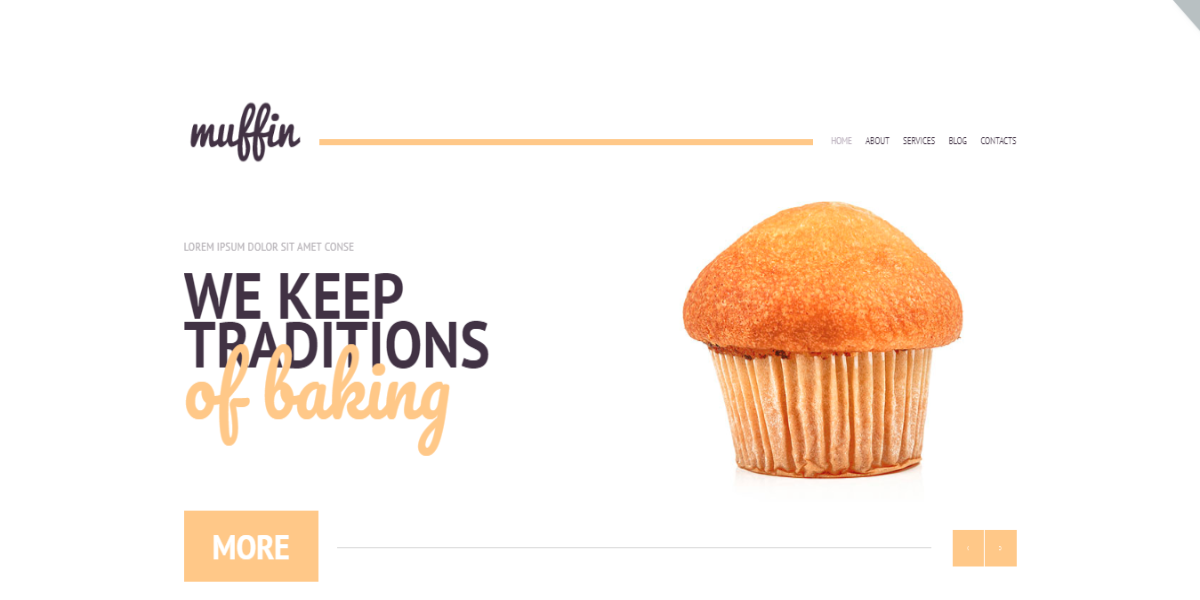 Simple, easy to navigate and a breeze to customize. This theme can be summarized to those few words. There are many directions that one can go with a customizable theme like this one. The beauty of it is that you have a theme that will look great because it is difficult, even for a beginner, to go wrong with customizing this theme.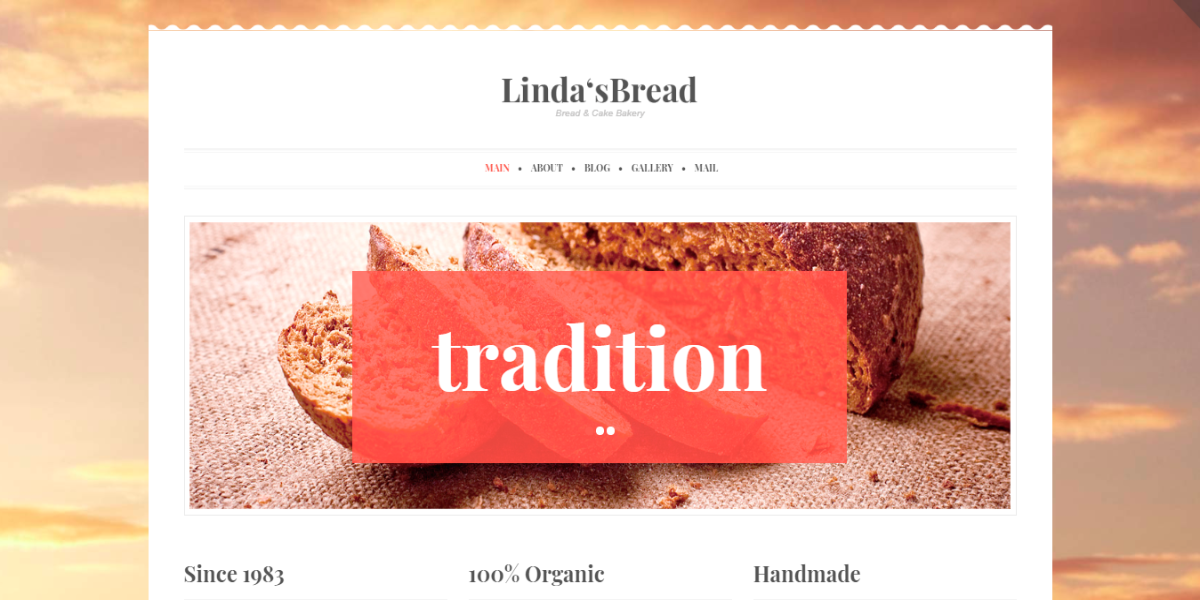 This WordPress theme for your CMS is lovely with a focus on proper product display and explanation. It is very picture friendly and its ease in navigating the gallery makes it very suitable for selling your pastries. This theme is great for any bakery looking to maximize the value by showing and explaining to their clients what they get.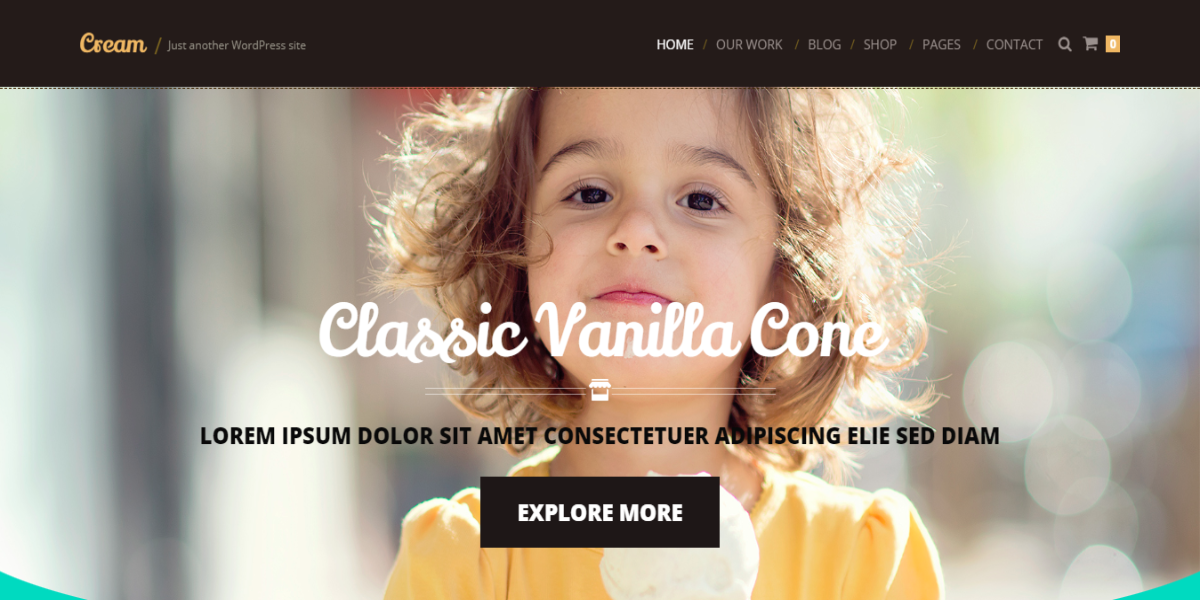 Many bakeries sell more than just pastries. Some add a variety of coffee and some different kinds of cold and warm desserts. This theme is great for any such business. There is great flexibility with product variation when using a theme like this one. That makes it perfect for displaying your products and how much your customers enjoyed their visit.
To be able to generate amazing deals, discounts or coupons, the CouponHut is the theme of choice. In all, it features a clean modern and responsive design. Its drag-and-drop page builder, on the other hand, allows for simplified navigations and operations.
Even though it is great for any business, the affiliate websites will find it particularly awesome. This stems from its possession of the powerful Options Panel and the Member Registration. These two allow for a more personalized approach and services.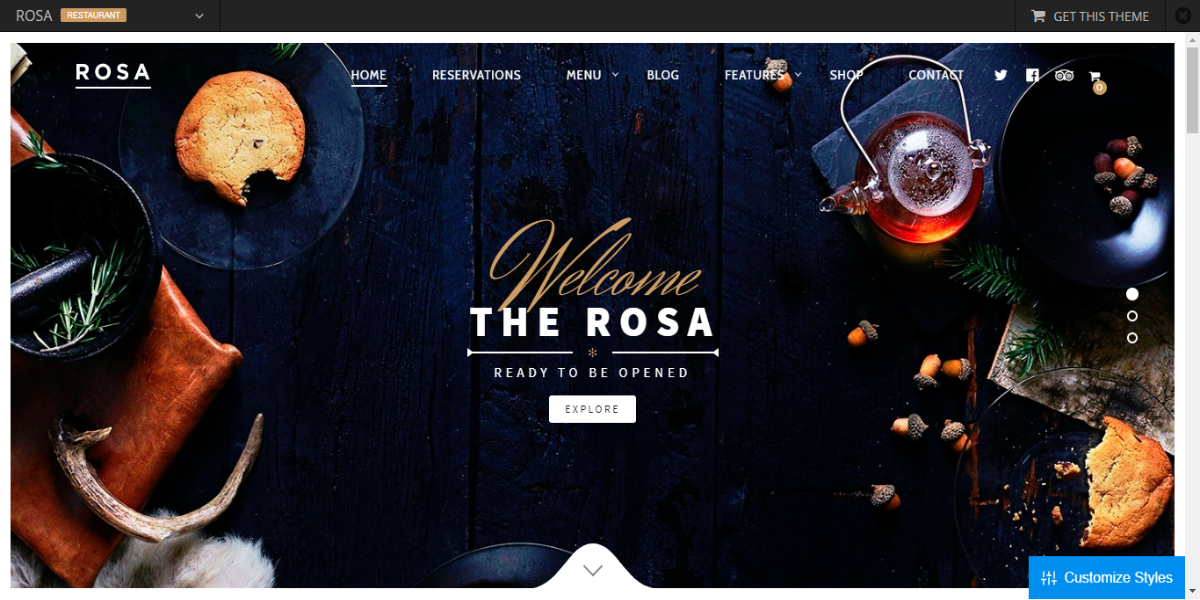 If you need to create a mood that goes with your business, then you will find the holy grail of themes using this one. Its developers ensured they sold the ambient and elegant feel right of the back. Editing this to match the ambiance of your business is great for ensuring that the customer experience begins from the moment they land on your website. This is yet another great contender for a bakery.
There are tons of themes available. The best way to know if it fits your needs is by ensuring that you try out a few options and the winner is always clear to the mind at the end of the demos. Remember to consider every avenue to ensure you create a great website for your bakery if you are to stand above the noise.
Baker Theme
Baker is an elegant wordpress theme. The mission of the theme is making bakery types of a wordpress website. This theme has been created by theme forest on 10 April 2017. The last update has been released by the organization on 16 October 2020. Also, support the high resolution with widget ready what it does not support Gutenberg optimization.
Apart from that, it is also compatible with all kind of browsers. Let's go ahead with the advanced feature of the baker wordpress theme. It provides a powerful admin interface that is very easy to use and the user can import complete demo data with a single click. There is a huge collection of modern home and inner pages apart from that in a large collection of custom shortcodes. Testimonial slider with White Revolution and responsive wordpress plugin has been added.
There are three customizable header types such as standard header, divided header, minimal header. And also having multiple header behavior such as sticky header behavior, fixed header behavior, and many more. Usable mega menu with anchor facility also there for single-page site. woocommerce is also there with a dropdown cart widget.
Customizable photo with 1 to 4 columns layout. More than 800 Google fonts. Highly customizable typography settings with separate topography setting to make bakers wordpress theme responsive. It is not available for free version if any user wants to use this form with complete feature then the user needs to pay a certain amount of money to buy this theme.
Taking premium account organization will provide a lot of things that such as complete documentation and with many other files PHP files CSS files JS files. There are more than 4 columns present on the homepage of the website and the complete website is responsive in nature.
Which Bakery theme Do You Like?
Need help in Theme Selection or Theme Issue? We are available 24/7 by Phone or Chat.
Cake Bakery
Cake bakery is a responsive theme that is designed on HTML5 and CSSS3. It is a wordpress theme that is designed by the theme forest organization. The Cake Bakery theme has been created or design on 8 September 2013 and the last update has been released by the organization on 10 December 2020. Users will feel well to hear this that is completely Guttenberg optimized, high resolution with widget ready.
It is also compatible with almost all types of browsers running in this era. Users can use this theme with Revolution slider which is for free and preloader jQuery for better impact and increase its loading speed. Users can add images and videos parallel in the background. Its own predefined custom form 7 with Iframe support. Developer completely designs these themes for using it on food activities niche. This theme is not available for the basic or free version users to need to buy its premium version to use its complete feature with activating a legal license.
After getting its premium version user will get the free plugin to install and activate which is directly compatible with the best wordpress plugins such as woocommerce, contact form 7, event calendar, loco translate, Mailchimp, WPML, Yoast SEO, GDPR. The not only plugin will be present in the premium version but fully documented with a responsive layout including more than 4 columns on the front page.