Top 10 Plumber WordPress Theme
Plumbers are very important people to society. Their role is required in the lower class areas, middle class as well as the wealthy. Everyone uses plumbing and it requires fixing every once in a while. That means that like we all do in today's age of information, People will go online and look for the best plumbers in their area. That is the importance of having a great website to showcase your services is paramount to the growth of your business. These are great WordPress themes that you can consider for your blog or website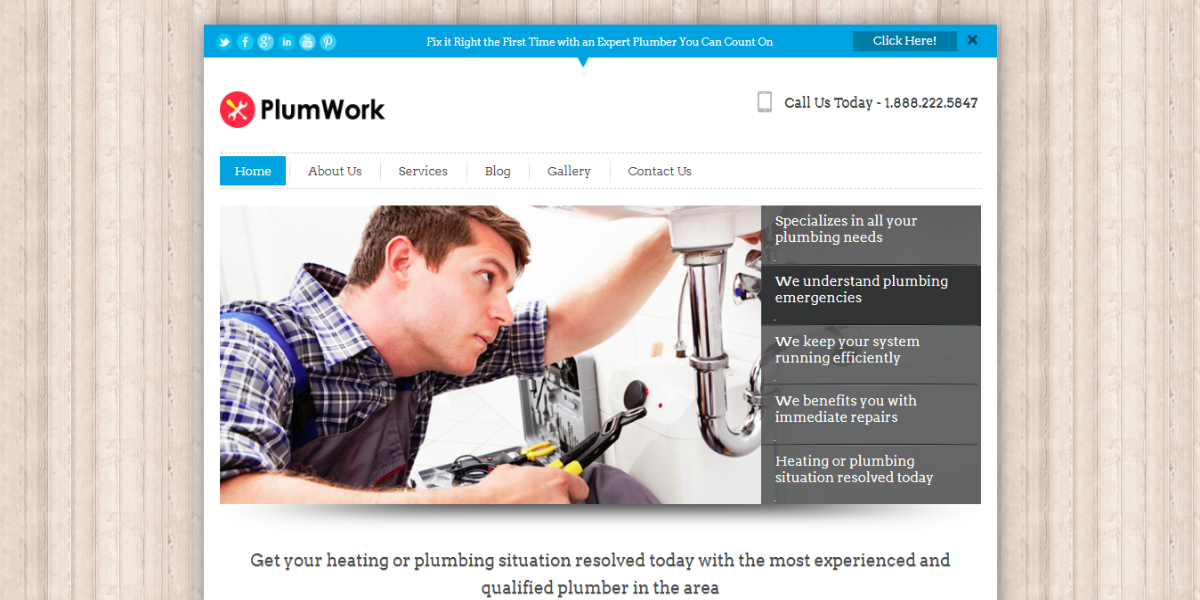 If you are looking for a responsive website, then plumwork is dedicated to making you and your business look great. You can easily choose from the ten built-in color schemes what best suits your clients. It also comes ready with a blog section where you can give valuable information to your readers as well as an easy to find call now button to ensure your leads are much more able to find you. It also has a gallery area where you can add pictures to ensure you showcase your expertise.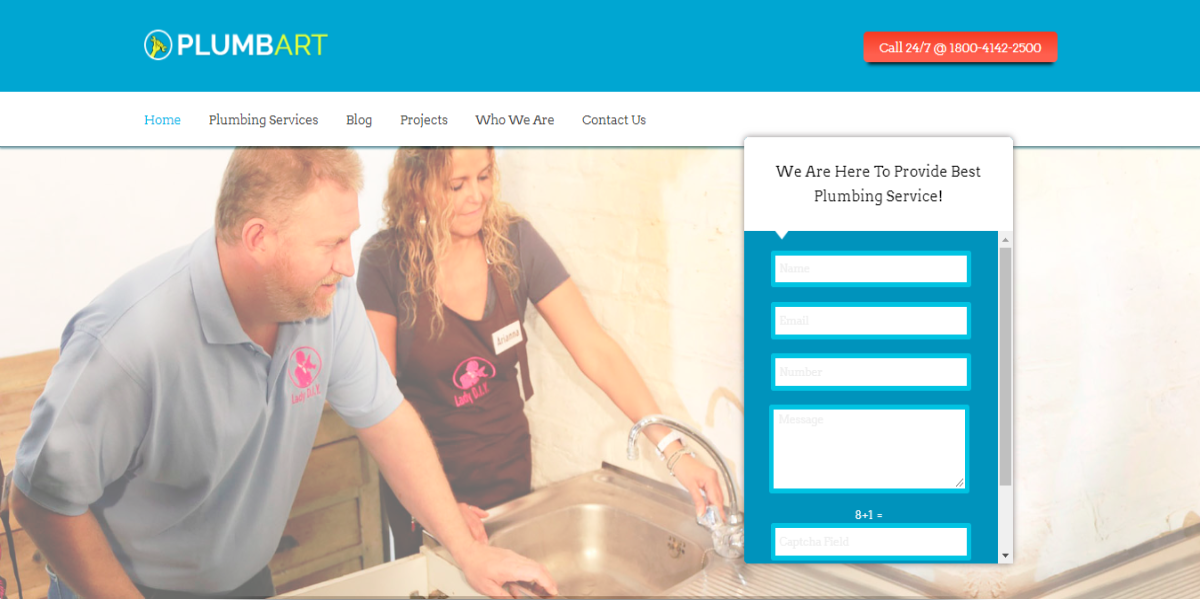 This is another great contender that you can consider for your CMS. This theme is easy to navigate and a great option if you need a simple but highly integrated theme. It comes ready with an integrated lead capture form. It also comes with the instant call toll free feature that easily allows you to be reached by current and potential customers. You can also easily add articles on your website through the blog add in that comes with this website.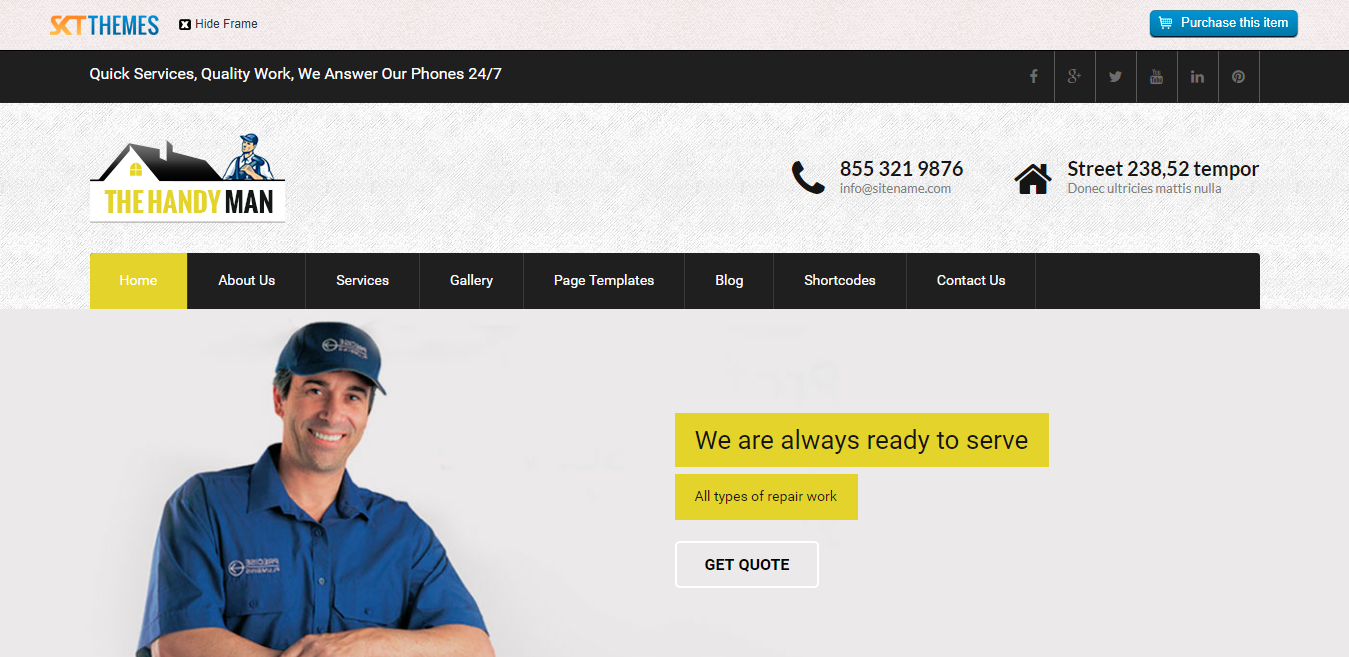 The overall appearance of this theme is clean as well as minimalist. It offers great features for your business including optimization for all your devices as well as several short codes that allow you to use the site a you wish. This theme also comes with a call to action button which is important to ensuring that your clients can contact you directly from the website. You can showcase all your previous work on a landing page gallery that runs on a timed slideshow.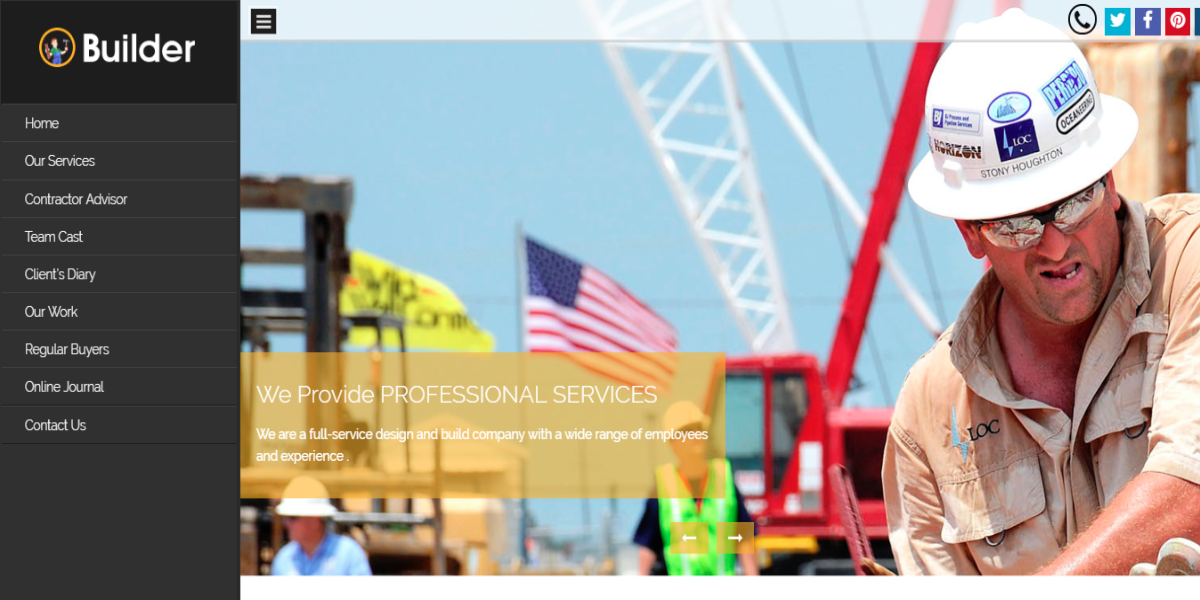 This is another great possible theme for your blog as a plumber. It is built in a modern and well responsive manner across devices. Its menu is discrete on the corner of your screen and it maximizes on space to ensure your client gets the full screen to see your services. It has a great looking feature area as well as designated spot for video sharing. You can share pictures of your team as well as add a great portfolio to show your current and future clients your services in action.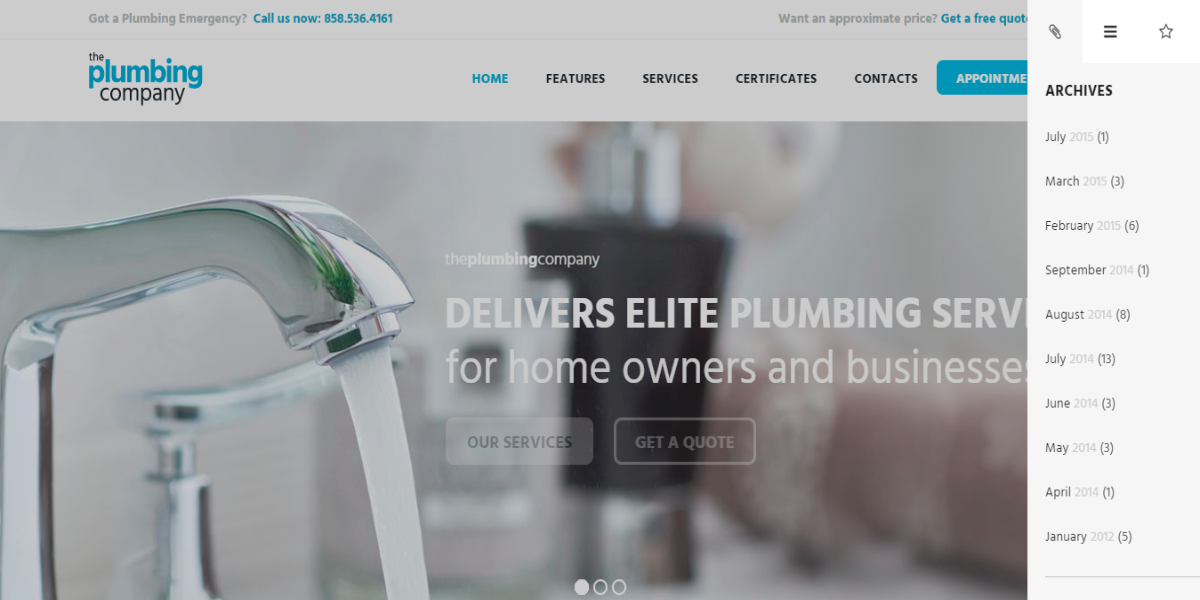 Yet another great theme, it offers online booking appointments features for your customers and also manages your appointments. Another great feature is the woo commerce add n that it comes with a s well as the easy to find quote and contact forms to make the customers and your job easier. This theme is professional and uses great typography to ensure the website is pleasant to look at and navigate.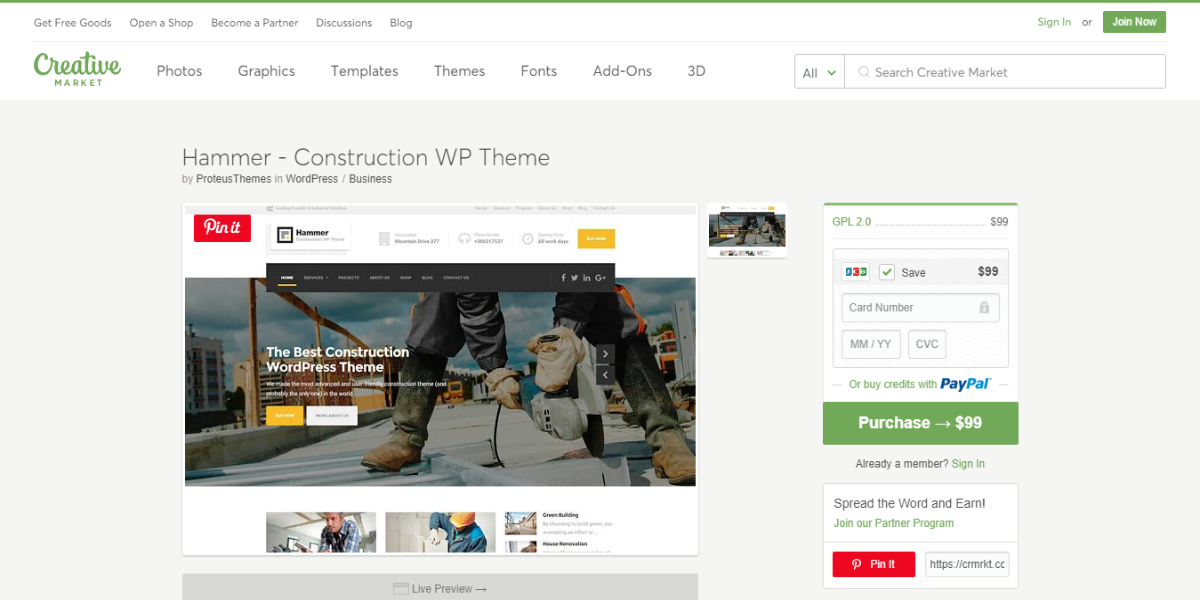 This theme is built to draw in your clients and keep them hooked. This is a simple and aesthetically pleasing website that not only allows easy and quick page speed, it is built to ensure you rank better. You can easily customize this theme to fit your brand and it is definitely one of the most responsive themes on this list. This theme is very user friendly as a non tech person can easily make changes with ease.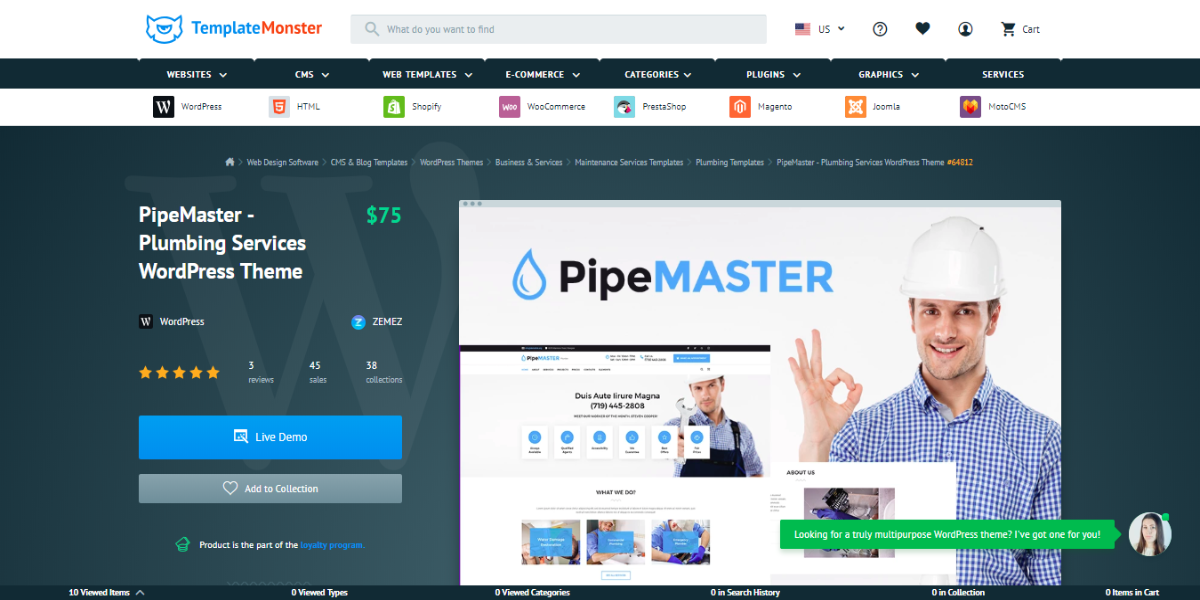 This is yet another great looking theme that you can consider for your website. The customer support for this theme is great and very reliable. This theme is WPML ready and also comes with pop-ups already installed. The amazing factor about this is that it will be easy to reach clients who speak in multiple languages as well as get leads more easily. This theme is also built to perform and therefore it is a great theme to consider if you want to rank better on google.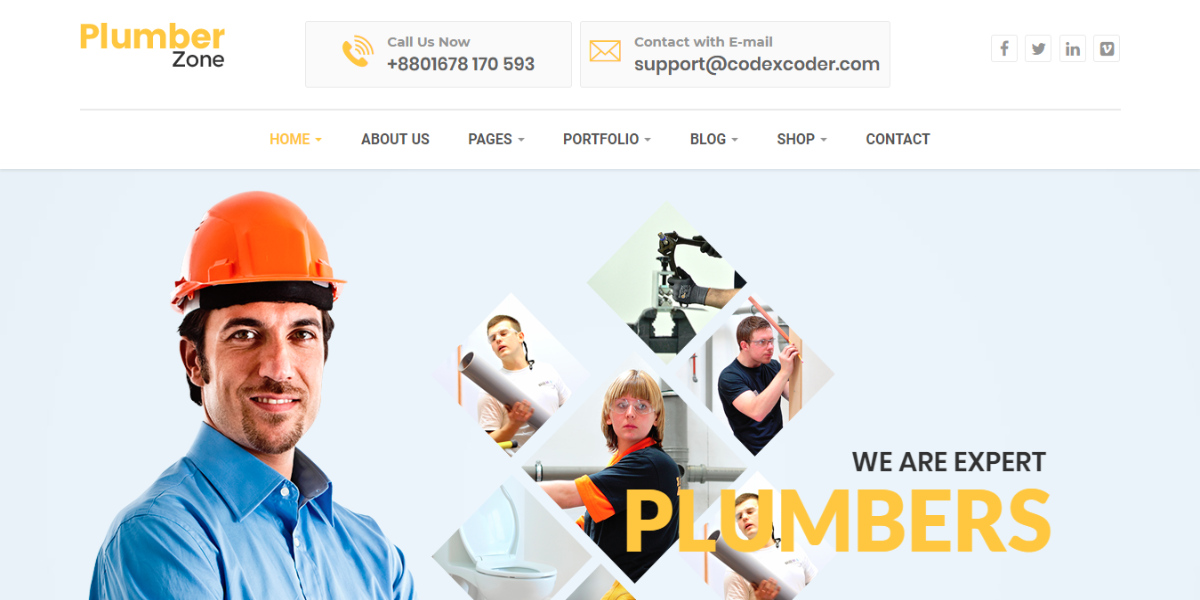 This theme is great for your CMS and comes equipped to give you options. It comes with two homepage variations to pick from based on what you need and is truly one of the easiest to customize. It has a unique design that is built to serve its purpose flawlessly. It is also SEO ready and has a drag and drop builder to make your life easier. They also have a dedicated team to support you in case of any issues in the future and during installation.
Easily editable and fully responsive are always things that you want to hear when you are looking for a WordPress theme. This is yet another theme that comes with great and easily customisable typography. You can reach customers of multiple languages as well with the WPML add in as well as enjoy a wide variety of short codes to stand out. it is SEO ready and has advanced backup and a portfolio page to show off your amazing work. You will also enjoy free updates and great customer support.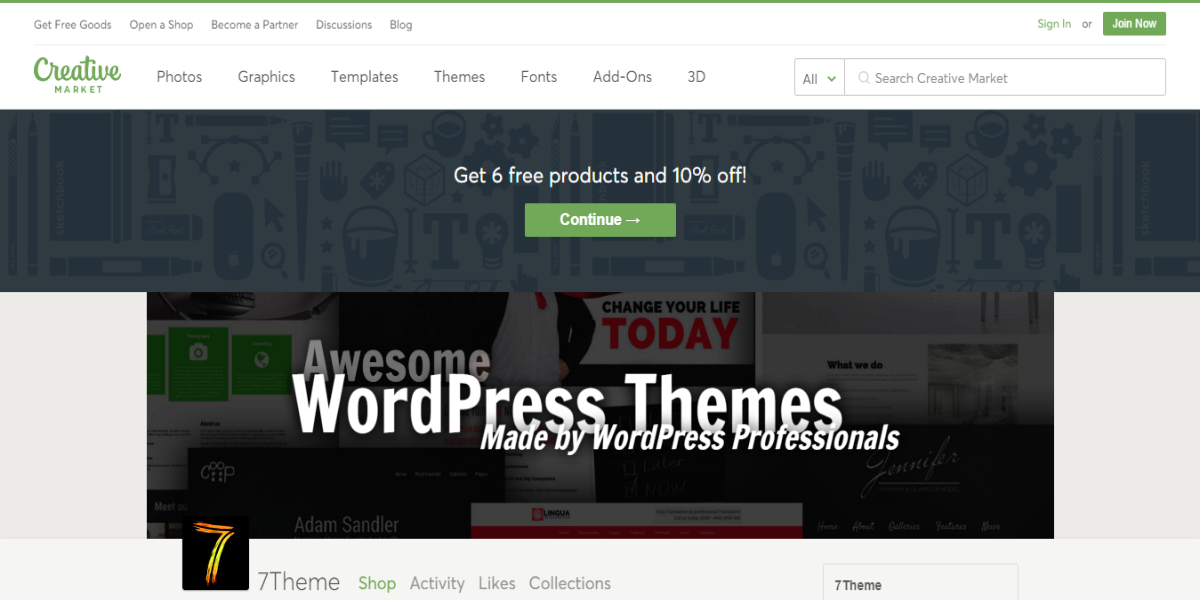 The final but not the least in this list is the 7 theme by creative market. It is another plumbers theme that is made to ensure the client gets easy use and easy access to contact you. This theme is quite simple in design and it is well integrated with amazing add ins and short codes for you to get the most out of. This is a theme that works great for anyone looking for a straight to the point approach in their website. It has an area that you can easily add your call toll free number for customers to reach your business directly. It is a great theme that you can consider and it is responsive for easy use across devices.
Which Plumber Plugin Do You Like?
Need help in theme selection or theme issue? We are available 24/7 by Phone or Chat.