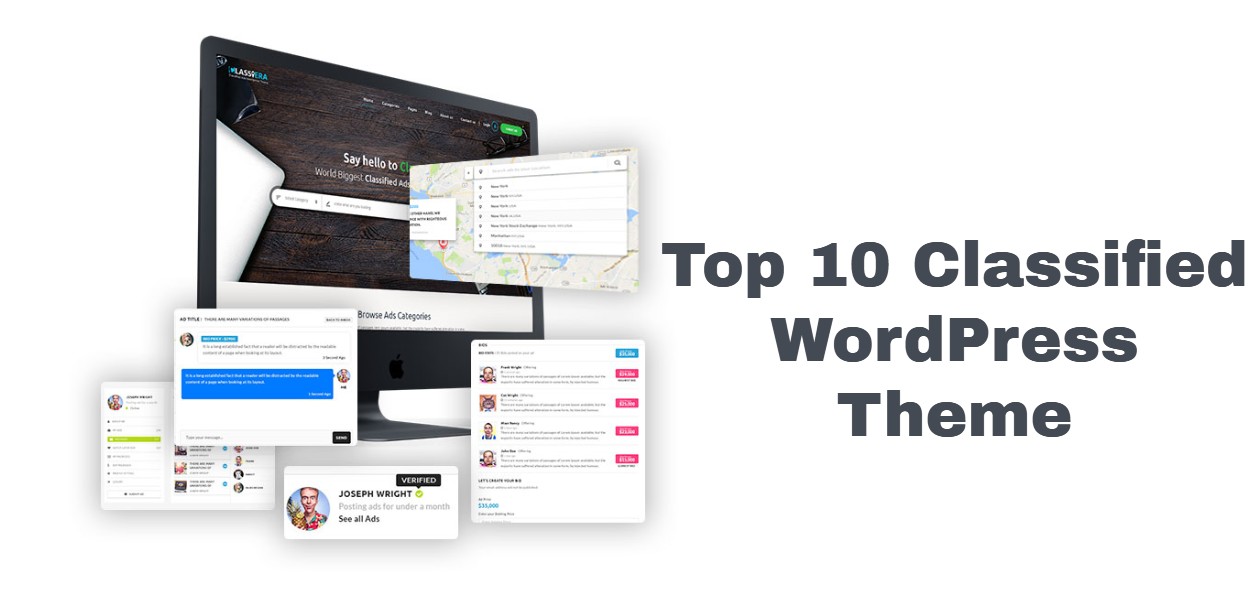 Top Classified WordPress Theme
Last updated on June 8th, 2022 at 06:28 am
If you're in the market for a WordPress classified theme for managing your directory based website, you're definitely in the right place. We've done our research and compiled a list of ten of the best WordPress classified themes around.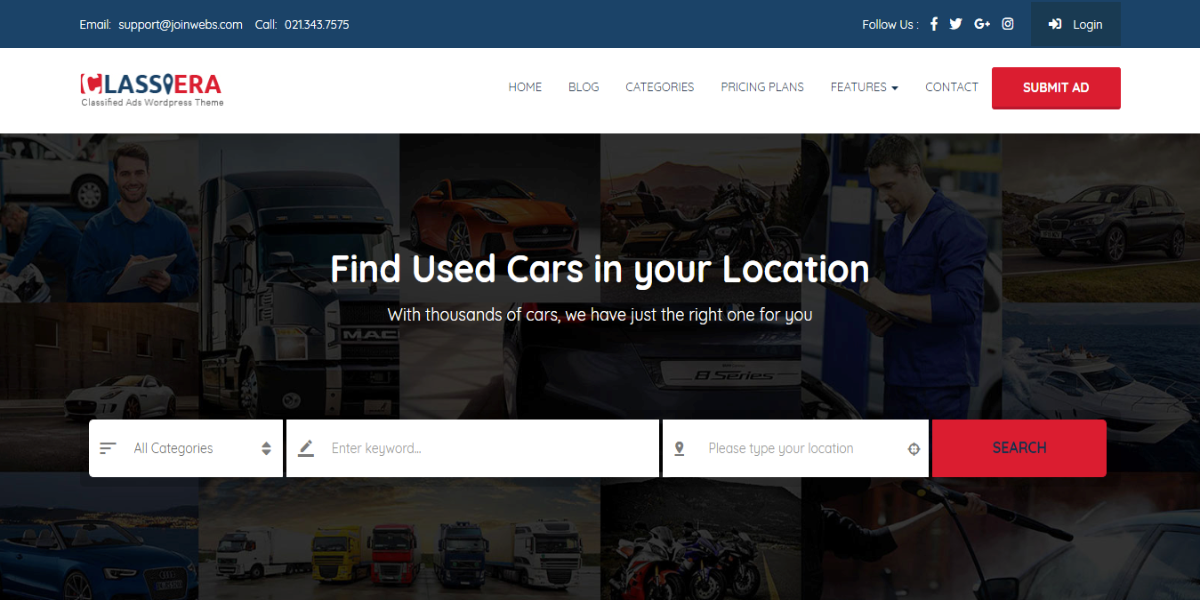 One of the most customizable Classified WordPress themes around. This theme is fully functional and requires no additional paid plugins to provide you with its full functionality. This theme is completely responsive and includes standard and featured ads.
The Classiera theme includes built-in spam protection by using Google recaptcha services within the theme. You can also easily monetize your website using the available Google AdSense features that are embedded in this theme.
Classiera Theme Features and Capabilities
Responsive Layout
16 Demos Available
One-Click Demo Import
Intelligent Search
Advanced Search Features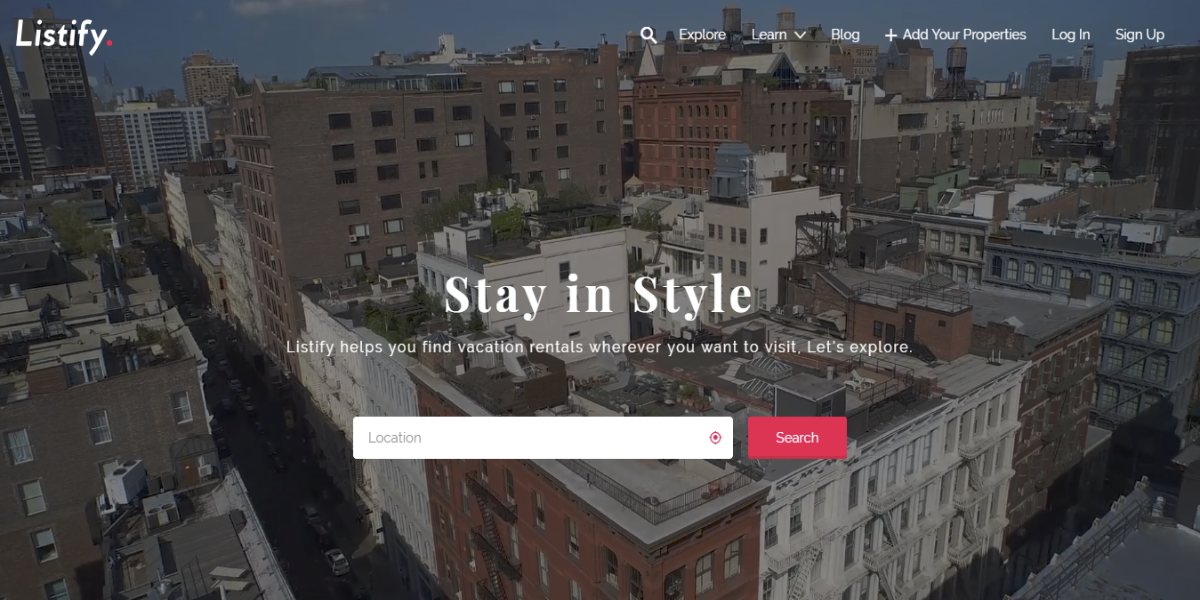 The Listify directory theme is a high-resolution widget ready theme that is compatible with all of the major web browsers including Chrome, Firefox, Internet Explorer, Opera, and Edge. This theme provides an all-in-one classified and directory solutions and features free plugins to make your directory site easy to use. On top of a highly-responsive design, this theme also features its own free plugins.
Listify Features and Capabilities
5-minute setup
Built-in style kits
Drag and Drop Functionality
Locate me feature
One-click demo import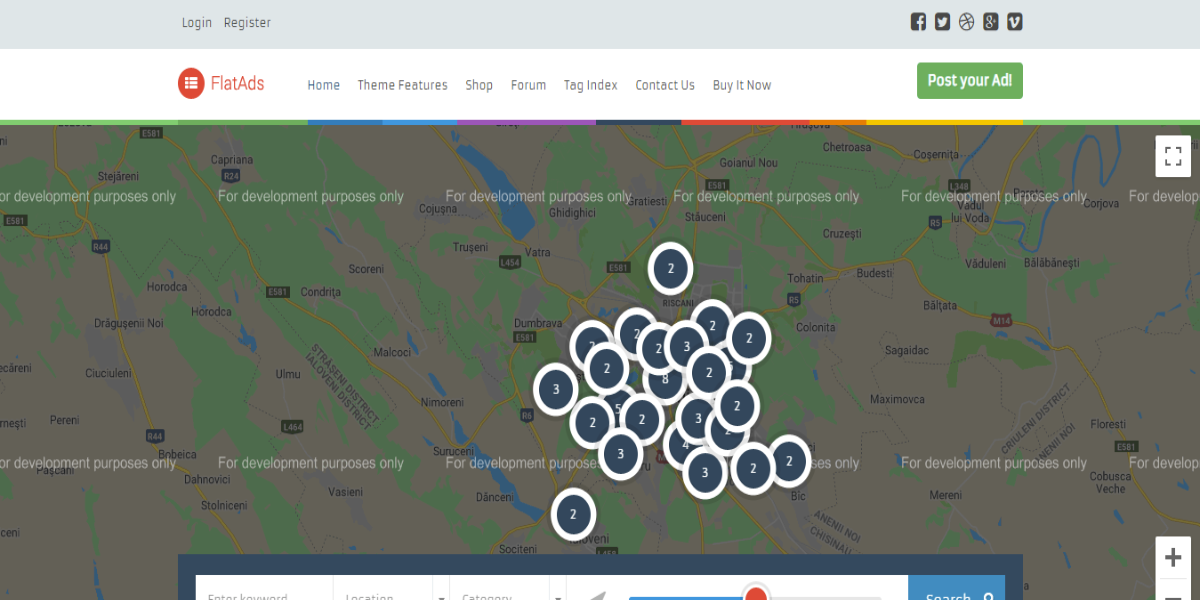 3. FlatAds – Classified Ads WordPress Theme
This responsive WordPress directory theme is sure to meet all of your classified posting needs by providing a flexible framework and easy to use built-in features. This classified directory theme is e-commerce ready and compatible with popular e-commerce platforms like WooCommerce.
FlatAds Features and Capabilities
Fully Responsive
Twitter Integration
Paypal Integration
Google Fonts
SEO Included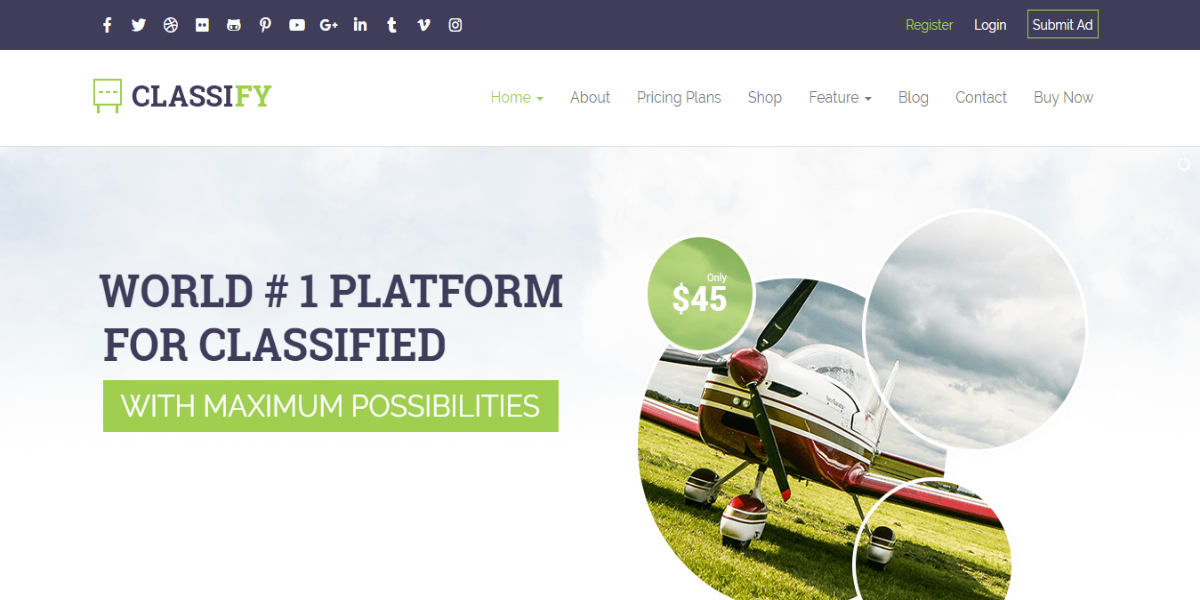 This is a responsive WordPress theme that is specially designed for listing and managing classified ads. This high-resolution and widget ready classified theme is optimized to work with all major browsers and for cross-device performance. Regardless of what devices your users view your site on, the experience will be the same.
Classify Features and Capabilities
Responsive Design
Geolocation Services
Post Video Ads
Advanced Search
E-commerce Ready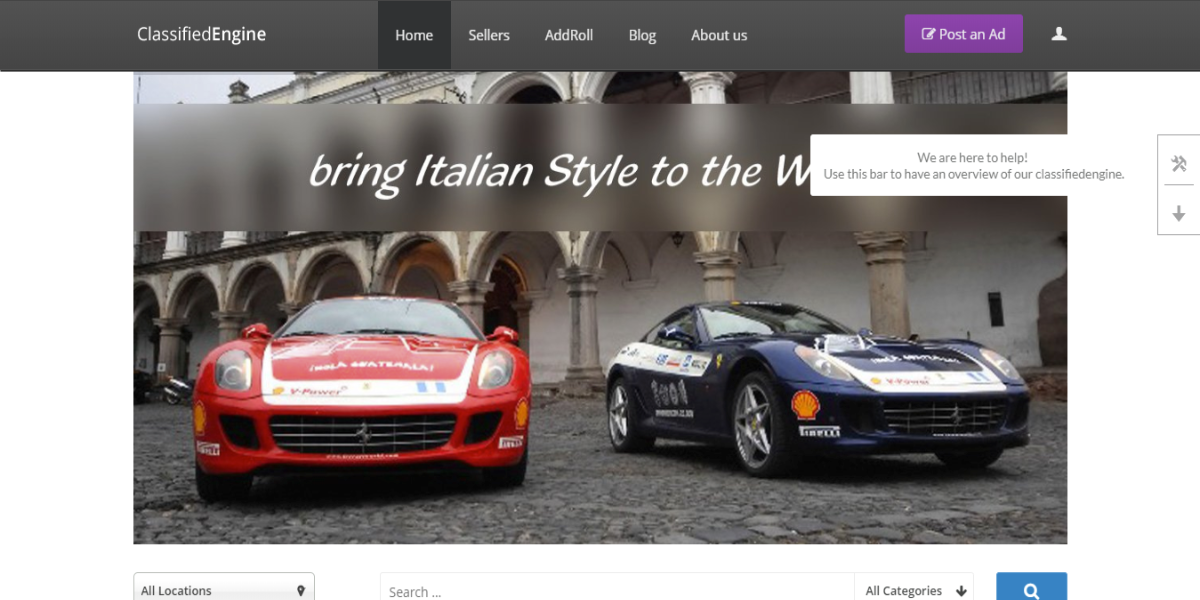 This theme features a high-customizable front end and back end editor. This feature packed theme is ad ready with built-in monetization features, mobile ready, and ad maps. The powerful front-end editor allows direct editing of your site from the homepage. The Classified Engine theme lives up to its name and provides an out of the box solution for creating, managing and monetizing your business classified ads.
Classified Engine Features and Capabilities
Responsive Design
Powerful Front End Editor
Style Customizer
Premium Slider
Ad Maps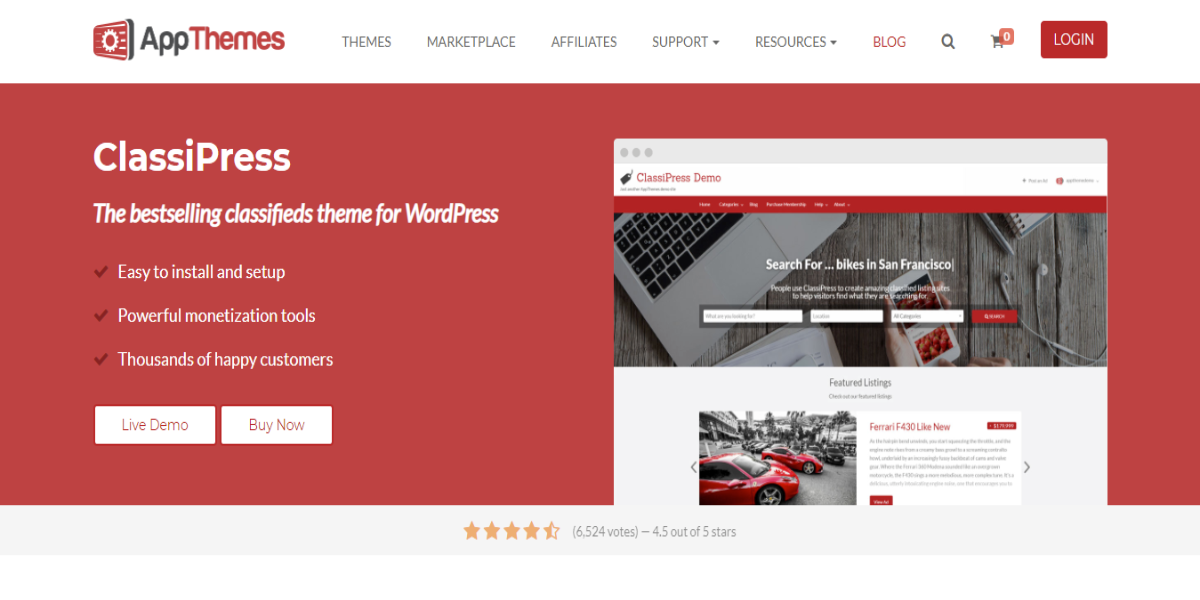 The Classipress theme for WordPress Is designed for easy installation and quick setup out of the box. This out of the box theme features custom fields, forms, and allows users to search classified listings using their location data. This uniquely designed classified theme is e-commerce ready and has additional features built in to create, package, and monetize recurring memberships and subscriptions.
ClassiPress Features and Capabilities
Fully Customizable Front Page
Social Network Login
Advanced Search
Auto-Complete and Suggest Search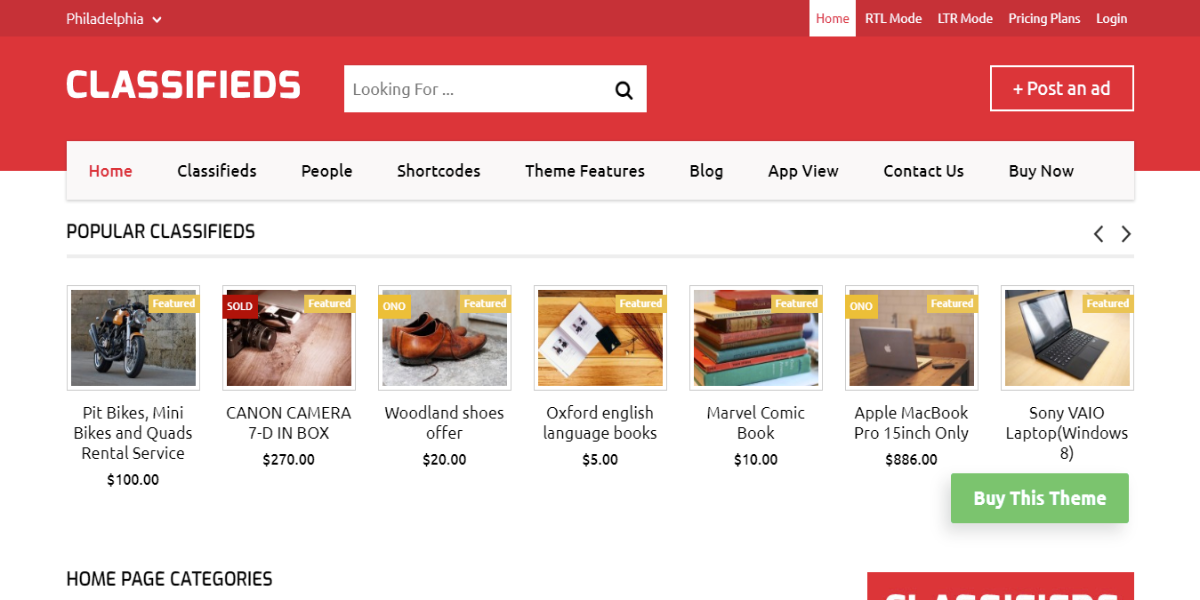 This plug and play featured WordPress theme is designed to provide a complete classified directory website that provides the best user experience possible on both ends. In order to fully function as a classified directory site, the relevant plugin must be installed. The Classifieds theme features a cross-platform layout and a mobile view. This theme is built to include responsive design and customizable homepage slider to showcase your featured listings.
Classifieds Features and Capabilities
Category Icons
SEO
Multi-Lingual Support
Visual Composer Plugin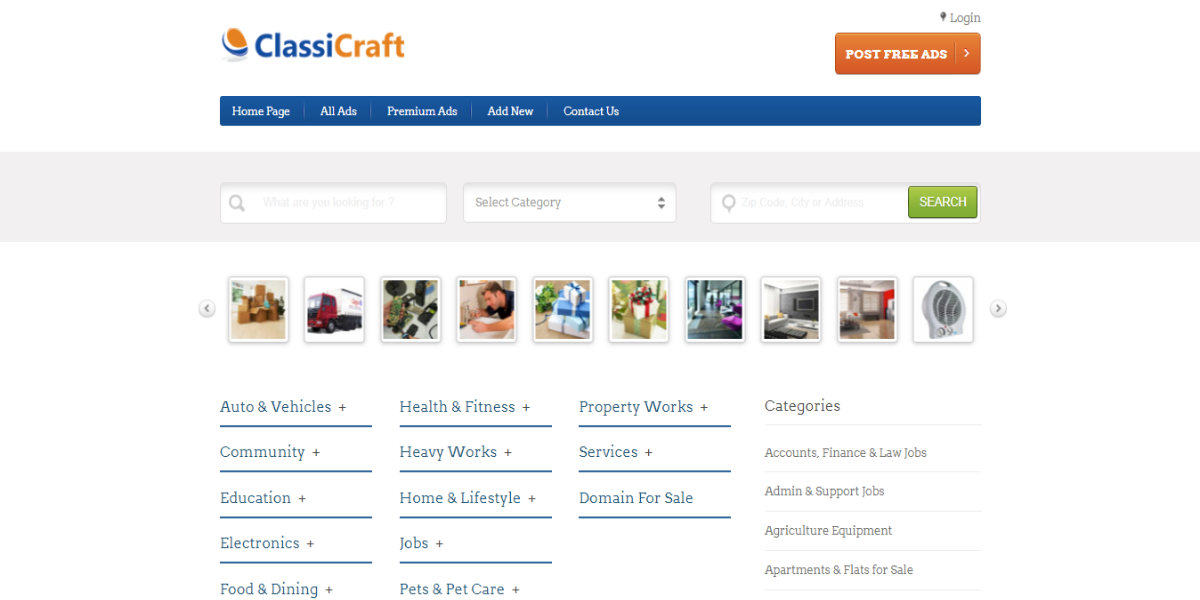 The ClassiCraft classified ad themed template is designed for multi-purpose use for businesses that need to advertise and sell a variety of products and services. This responsively designed theme comes with easy installation and lifetime support for one site.
ClassiCraft also features custom templates and browser compatibility with all of the major web browsers. This flexible theme allows for easy monetization of your site by collecting payments for featured ads and other services within its embedded ad submission payment system.
ClassiCraft features and Capabilities
Responsive Design
Featured Ads
Onsite Ad Payment
E-commerce Capable
Built-In Lead Capture System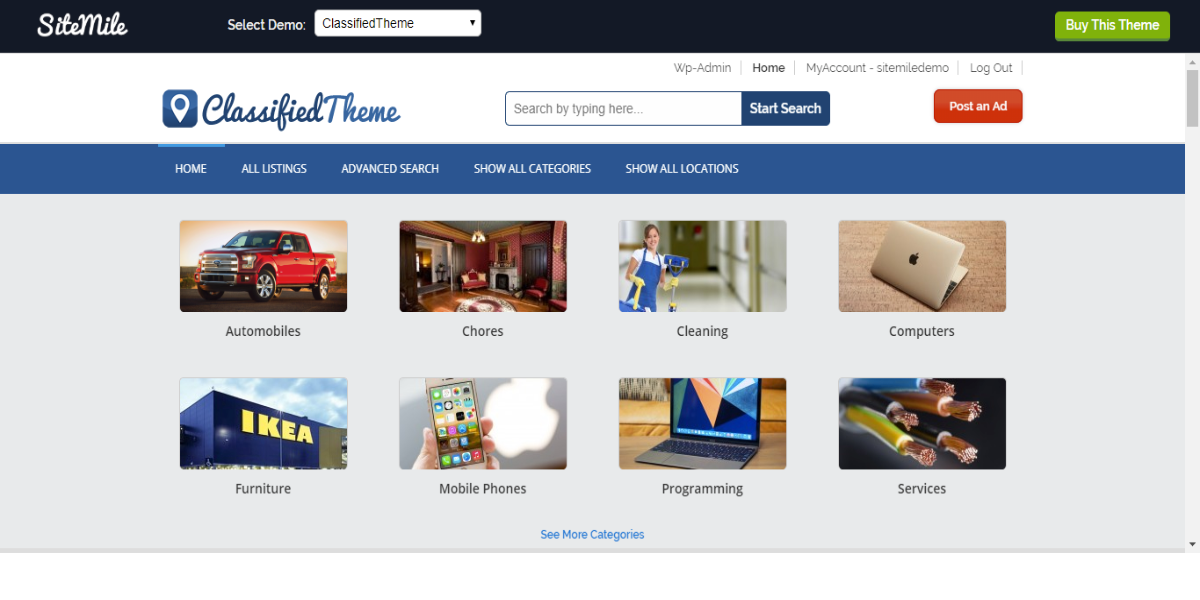 The Classified Ads theme is an easy to use and responsive WordPress design that doesn't require any additional plugins to use. Transform any existing WordPress site into a fully functioning classified ad producing machine. This theme features e-commerce capability and easily integrates with apps like Paypal. The Classifieds theme features an array of onboard features including integration with social networks like Facebook and Twitter.
Classified Ads Theme Features and Capabilities
Responsive Design
Lifetime Support
User Profiles
Multi-Currency Support
Payment Gateways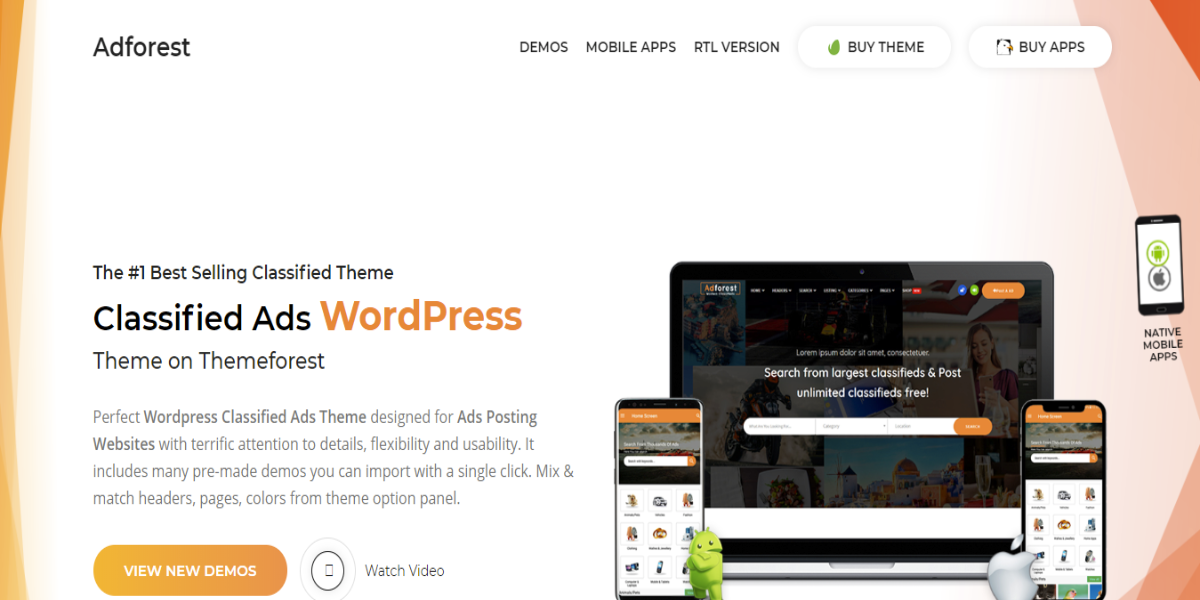 The AdForest Classified ads theme comes ready to use out of the box and requires no additional plugins to realize its full potential. This modern theme comes stocked with 18 templates to make setup and management of your classified site a breeze.
This popular classified theme offers geo support with its included open street map integration. Easily monetize your website using the e-commerce functions that integrate with popular shopping cart services like WooCommerce.
AdForest Features and Capabilities
Responsive Design
No Plugin Requires
iOS/Android App
SMS Verification
Multi-Currency
ClassiAds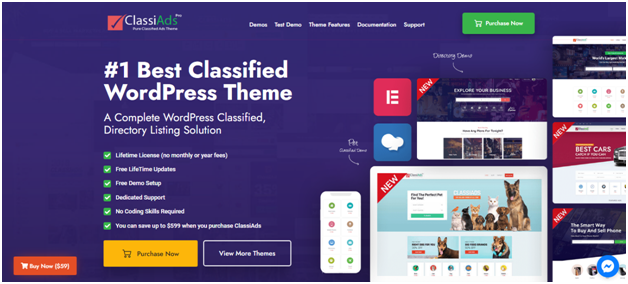 ClassiAds is the best choice for advertising or selling. Using the markers, your users will be able to locate each listed item.
You can even enable the feature of geolocation. Using this feature, your visitors can check the items that are physically closest to them automatically. It will give your user a more friendly experience.
Classiads can help you with monetizing the classifieds. It can assist you to develop pricing plans. You can collect the payment using PayPal. It gives a great hand to manage the website and generate great income.
This classified WordPress theme has the ability to moderate the content. It can moderate the changes that you make to your existing content before you post them live.
DWT Listing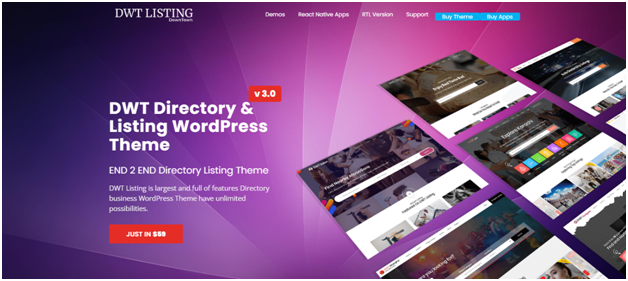 It has more than twenty homepage layouts. DWT Listing can be customized easily. This template has magnificent AdForest options and settings. With these, you will be able to define how your website appears.
You can even check how the listings and advertisements are organized. This classified WordPress theme supports multiple currencies, messaging systems, etc.
Your users can make transactions easily because of WooCommerce integration. A tool such as a radius search makes this classified WordPress theme prominent. It allows your users to search the listing near to them.
You can also enable social logins.
Adifier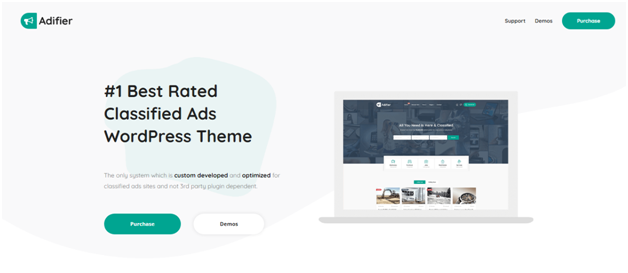 A feature-packed classified WordPress theme to develop any type of classified site. It has a wide deflection of distinct templates. They are highly configurable. Thus, it makes an excellent option to choose for any kind of project.
The other major reason why businesses love Adifier is its monetization options. Many leading entrepreneurs call it a wealth of payment.
You can collect the payments in different ways. For instance, your audience needs to pay you the fees for submitting the listing.
If you want to target the audience well then you can offer them free listing submissions. But you can make the bait by offering them paid upgrades. For example, featuring their listing or adding extra elements such as an image gallery or interactive map.
You can even provide them options for subscriptions. Hence, you can collect payments to give access to your ongoing services. The payment that you will get in this service will be on a recurring basis.
The methods to collect the payment are not in short supply. It is supported for all the main payment processors and gateways.
It can import the listings in CSV or XML format. This is one of the important features of this classified WordPress theme.
Hence, you can populate your websites with classified ads in a more quick way. It has a messaging system. This will allow your users to connect with each other through your website easily.
Lisfinity
A classified WordPress theme that is known for stylish and modern-looking demos. You will get a selection of content layouts and homepages.
It is highly configurable. You can even manage the template looks and search tool functions. This will give you complete control over how your portal will appear and look.
Another appealing element is the how-it-works panel. This panel will display all the essential steps that are used for your classified ads board. This includes submitting the advertisement and registration.
The layout of the homepage has a reviews panel. This will allow you to display the feedback of your buyers. It also has a partner section. This you can use to display the details of the companies or brands that you are partnering with.
This classified WordPress theme has monetization options.
Motors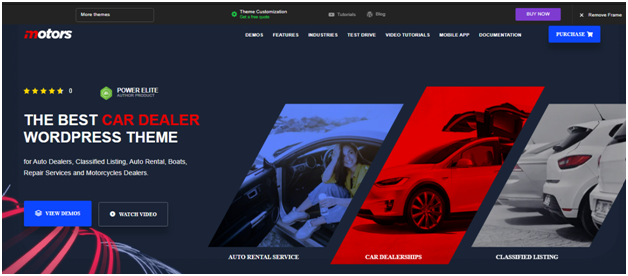 Motors is the best-classified WordPress theme to sell and advertise cars online. It has over 15 demos and therefore an excellent option to launch the website quickly.
You can display the listing using an interactive map on your homepage. It has a set of features and a large search box. This allows the users to check what they are interested in as soon as they visit the website. You can even add filters to enhance the experience of the user.
You can add the listings one by one using your dashboard. Otherwise, you can even employ XML and CSV import features. This will assist you to populate the content at a single goes on your classified website.
It also has the ability to give an option to your visitors to add their own listings. This theme supports the payment option of Paypal. Hence, you can collect the payment easily.
Mainly, Motors is used to create classified ads sites that list cars and other vehicles.
Knowhere Pro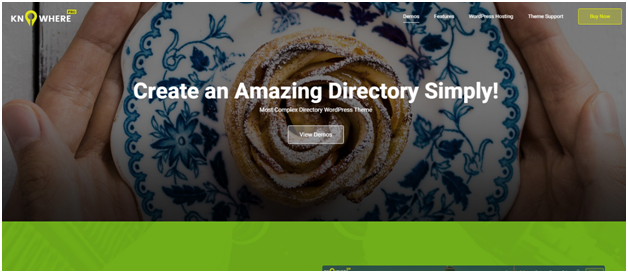 So far, Knowhere Pro is termed the most complicated classified WordPress theme.
The complexities come in different ways. For instance, you will find it hard to configure or use it. You can hire a reliable and cost-efficient WordPress development company for this.
They will have experts who are well-versed to solve the most complex tasks.
This classified WordPress theme is widely accepted because it is configurable. You can promote your employment opportunities, business premises, etc.
In the demos, you get a ready-made option to create city portals, travel guide directories, travel guide directories, etc. It has some amazing supported plugins, This will allow you to collect the payment via your site.
You can set up a membership system. Using this, you can charge your users recurring fees to get access to complete classifieds. You can even set different pricing plans to display certain parts of classified ads. That will be your recurring income.
Reveal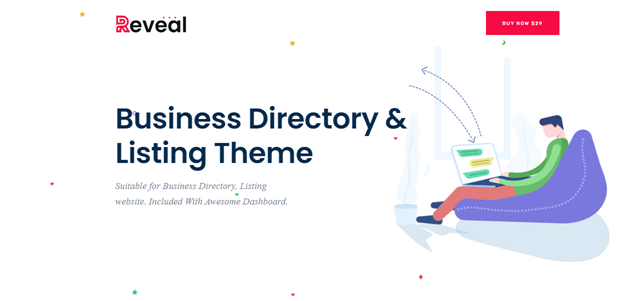 Reveal is a complete business-focussed classified WordPress theme. It provides around seven demos and templates. Hence, it is very quick to set up your website.
It is designed to display classified ads for online and local businesses. This classified WordPress theme is ideal to share details regarding tourist attractions, restaurants, etc.
Please note that it depends upon the demos you choose. Reveal has many templates for the listing pages. This will ensure that you display each classified ad in an excellent way.
It is highly configurable. Therefore, you can experiment with the features of various templates and demos. This will help you to develop a perfect and bespoke classified ads website.
It is a classified WordPress theme that works with the Elementor plugin. Thus, you will have complete control over your sites.
Cityo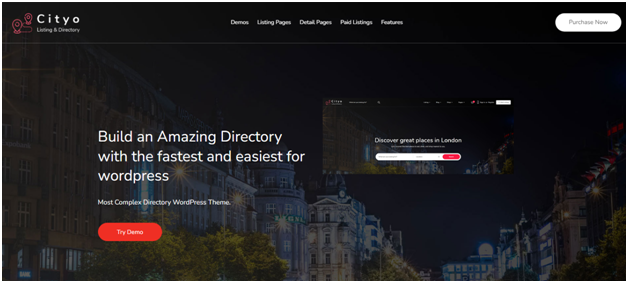 Cityo has five amazing designs on the homepage. This classified WordPress theme has a striking directory and listing theme. This can be used for generic and niche online platforms.
You can use Cityo for projects like car rentals, real estate, cities, etc. You just need to feather touch to edit and custom as per custom details and content.
It also features smooth animations, foot builder, advanced search, etc. The design of Cityo is optimized for SEO and speed.
Which Classified theme Do You Like?
Need help in theme selection and theme Issue? We are available 24/7 by Phone or Chat.