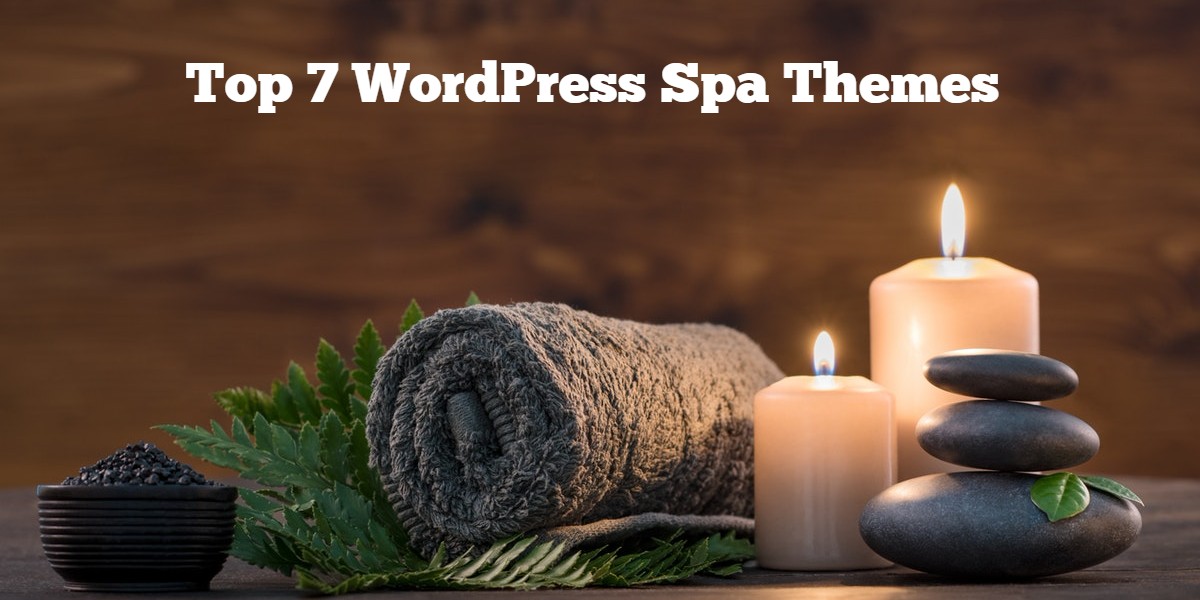 Top 7 WordPress Spa Themes For 2021
Last updated on September 24th, 2021 at 12:27 pm
With the ever expanding online marketplace and its booming activity levels, it comes as no surprise that businesses of all shapes and sizes need to branch out. What better way than to build yourself a nice website? After all, you're more likely to reach clients this way, and it also allows you to introduce new items and features that may be new to your catalogue of services. A perfect example of this is beauty salons, commonly known as "Spas". Below you will find a top seven, in depth list of the best WordPress themes to use if you're attempting to build yourself a beautiful and user friendly beauty salon website.
1. Beauty Salon Spa WordPress Theme – BeautyPress
Need an excellent Spa WordPress theme? BeautyPress is your solution. Like the name inclines, BeautyPress is one of the most astonishing themes out their in terms of looks. The contrast of colors and designs, the marvelous logo use and of course the excellent layouts, provide users with what could be deemed a theme certified by Aphrodite herself!
Featuring five different homepages to choose from, an unlimited color selection area, online appointment forms and even page builders specifically meant to help you design elements. Does it get much better than that? Yea, I don't think so.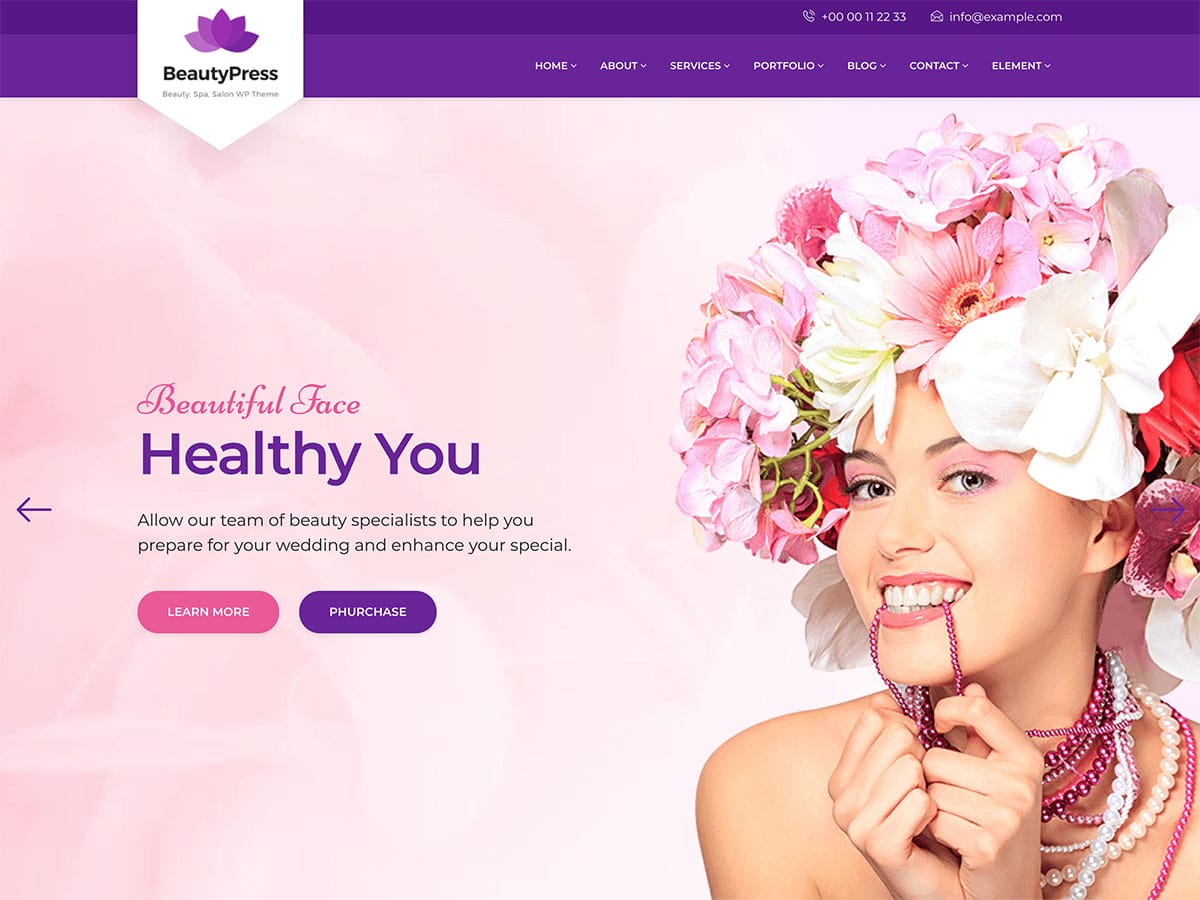 Yea, that's right. It's on sale. The theme constantly provides sales of some sort. I guess it does get better!
Click HERE to buy now or to try out their live preview.
2. KALLYAS – Creative eCommerce Multi-Purpose WordPress Theme
Looking for a unique and awesome WordPress theme for your spa blog or website? What better to use than a multipurpose theme? Not only do you get all of the benefits of a regular beauty salon theme, but now you get plenty of benefits from other business styles. You can never go wrong with multipurpose. Especially if you want to change up your way of doing business in the near future.
Boasting an impress thirty five thousand likes, KALLYAS is constantly reminding their users that are virtually the most enjoyable theme across all of WordPress. They receive demos each month so make sure you stay tuned to what's new.
At the moment, their primary features include a ridiculously fast loading time, efficiency and ease of access, marvelous customer service, KALLYAS' own tutorials, a beautiful page builder and of course, lifetime free updates.
3. Spa Lab | Beauty Spa, Health Spa Theme
This beauty salon WordPress theme, although a little too complex for some beginner users, really has it all. From visual shortcode generators to their very own plugin store, Spa Lab really isn't missing all that much in terms of content. They have great customer service, and are compatibility with virtually everything. They even allow for over six hundred Google fonts to be used on their theme. That' pretty awesome, especially considering most other "super-compatible" themes only boast around a hundred Google fonts. The only downside to this plugin, is the price. Due to the enormous amount of features, the price does come out a little higher than other themes on this list, but if you find the features to be worthy and the price to be a small ordeal, Spa Lab might just be perfect for you.
4. Beauty, Hair & Spa Salon WordPress Theme (Beautyou)
Beautyou is another one of the heavy hitters among this list. They're a theme specifically created in order to satisfy the needs of beginners who hope to bring awareness and publicity to their business. The site is extremely mobile friendly, as it targets younger audiences who typically spend most of their time on their phones, and even allows users to book appointments online.
The site features a visual composer, an events calendar, a "one click" installer, and over 28 gallery styles. Among this list are WooCommerce and an efficient and easy to use translation application.
Not only is their theme customer support excellent, but just when downloading the theme you'll have access to a specialized support crew. You can even contact them before purchasing to truly inspect whether or not you want this specific theme. Who knows give it a try! There isn't really any opportunity for you to go wrong!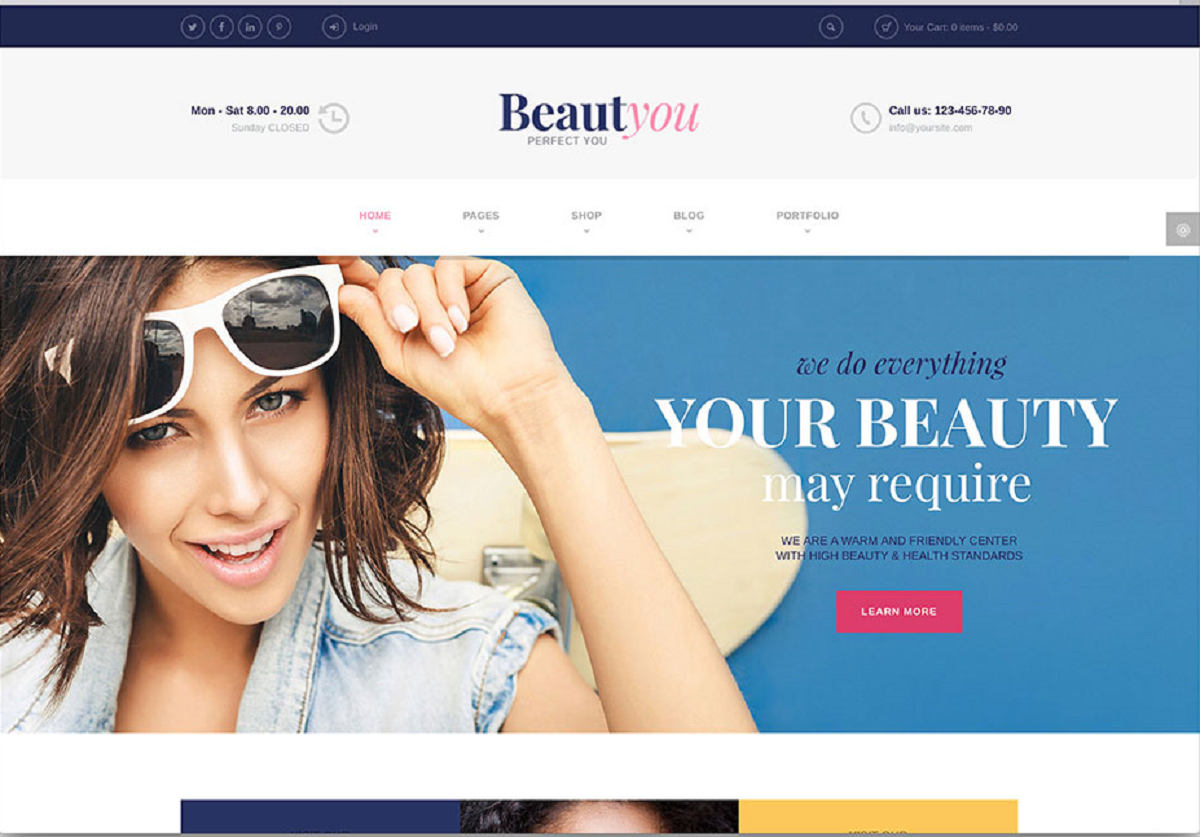 Sorry the item is not available for download or preview.
5. Spa and Salon – just FREE themes
That's right, you read the title correctly, this theme is entirely free! Spa and Salon is elegant, regal and charming. Everything you need to attract people to your business. The theme is very user friendly, extremely easy to use, and has almost eleven thousand downloads. The theme is constantly updated to ensure customer satisfaction, as well implement new ideas and keep up with the day to day expansion of technology.
Aside from this, the creators of Spa and Salon also provide web hosting for extremely cheap compared to other places like GoDaddy or HostGator. They charge approximately $2.75 a month! That's nothing! What are you waiting for? Go check out this theme today! You almost certainly will approve.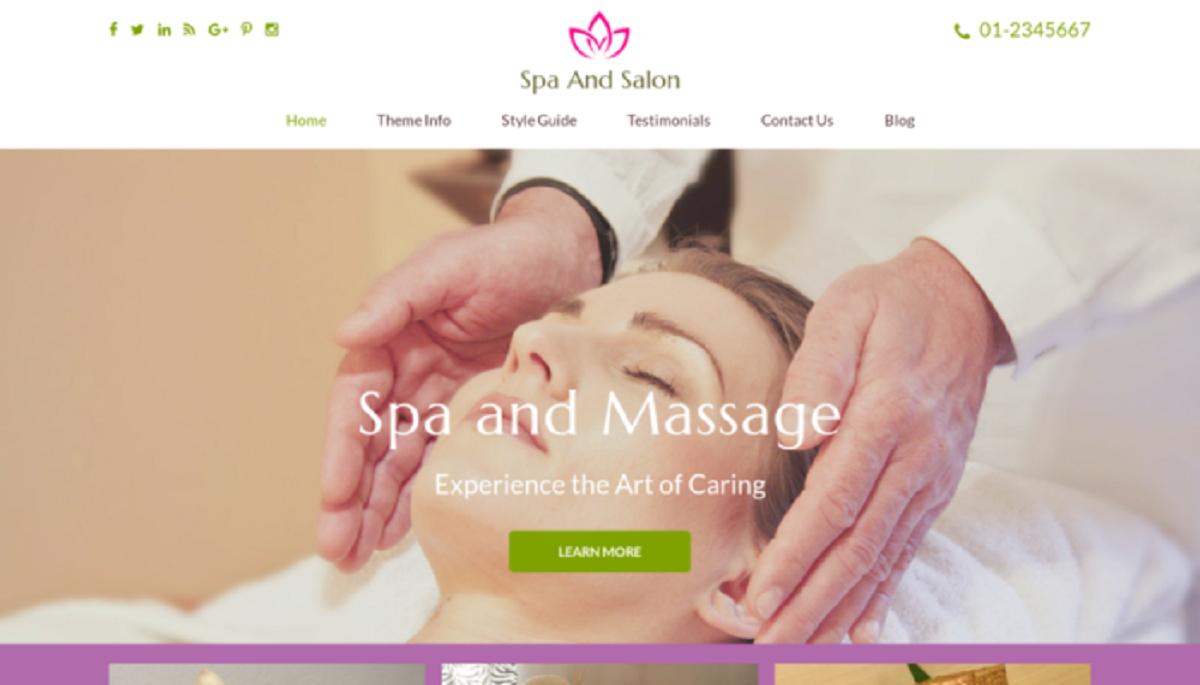 Click HERE to download now for free to to try out their live demo.
6. Parlour – Dedicated Beauty Salon WordPress Theme
Perhaps one of the most complex but easy to use themes among this list, Parlour provides quick and easy access to all features with nearly one click of a button. They boast upon their super fast UIKit 3 framework and their elementor page builder. They have a fully customizable booking system, as well as huge header combinations. They have core customization settings, meaning you can change literally everything about the site if you so choose to. With over a thousand features available, Parlour should not be denied its place among the spotlights.
7. Bleute – WordPress theme Beauty | Spa | Hair Salon | Hair | Booking | WooCommerce | Yoga | Makeup | Etc.
Hosting a massive amount of beautiful features, Bluete is last on the list but certainly not worthy of its place among its competitors. Bleute boasts a marvellous booking menu service, along with multiple visual composers, a brilliant WooCommerce service, membership options and capabilities, and of course a customizable colour layout.
Bluete is perfect for you if you're looking for something that expands outside of the realm of just a spa. Things like hair and nails, makeup, and everything that falls under a similar umbrella, may be advertised and featured amongst this theme. Never before has building bridges across concepts been so easy.
Beaute is unfortunately the highest priced among this list, explaining it's seventh place position. In order to get quality customer service, you actually have to pay a fee. This is unfortunate, as the placement of Beaute may have been higher had it not been for the unfortunate price points. Either way, for some of us, the price may be worth it.
Why not try out Beaute today? They have a wonderful free demo as well as live previews. You can click here to check it out! Good luck!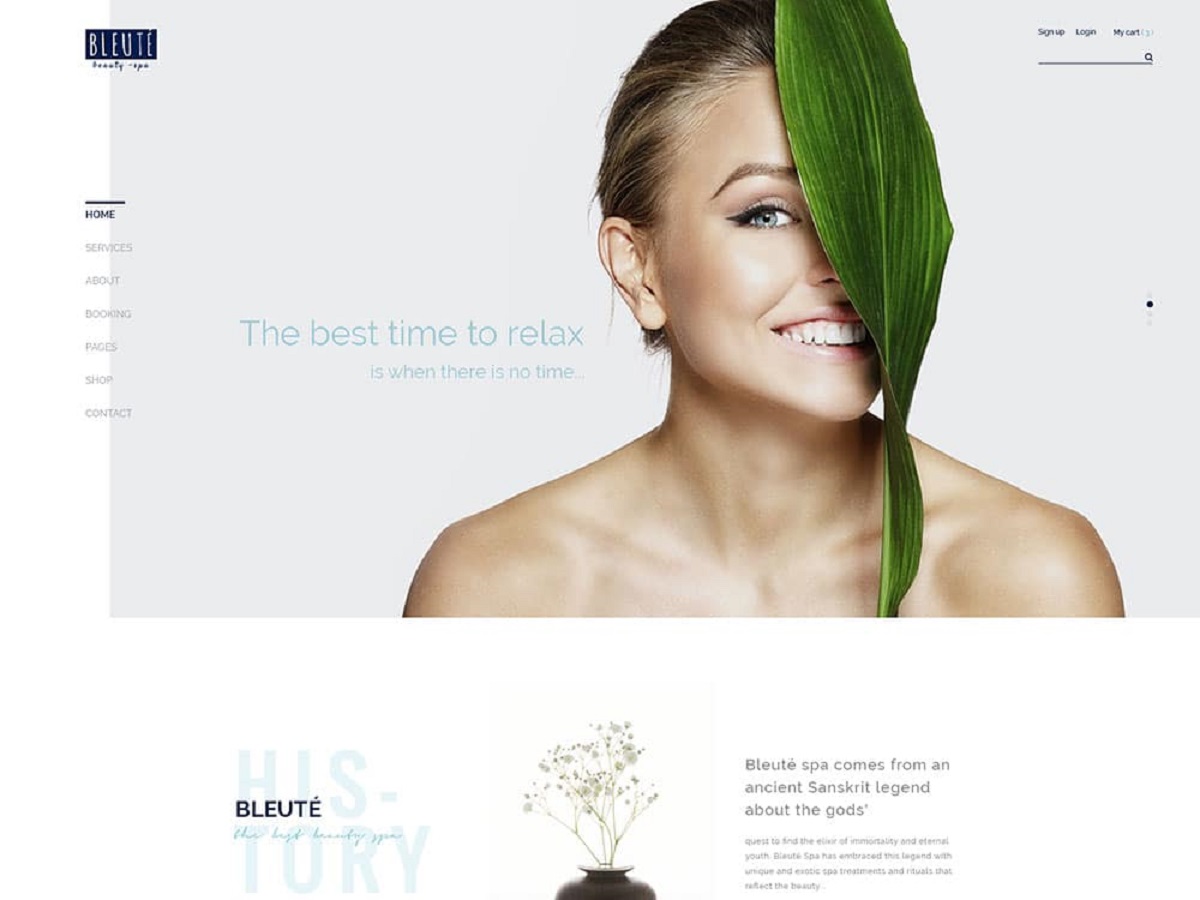 Final Considerations
We would personally like to thank you for visiting us to obtain advice and information on superior beauty themes. We hope that this guide was beneficial to you, and that it may have helped you decide on which theme was right for you. Good luck to you in your future endeavours, and may your website flourish!
Which Spa Theme Do You Like ?
Need help in Theme Selection or Theme Issue? We are available 24/7 by Phone or Chat.