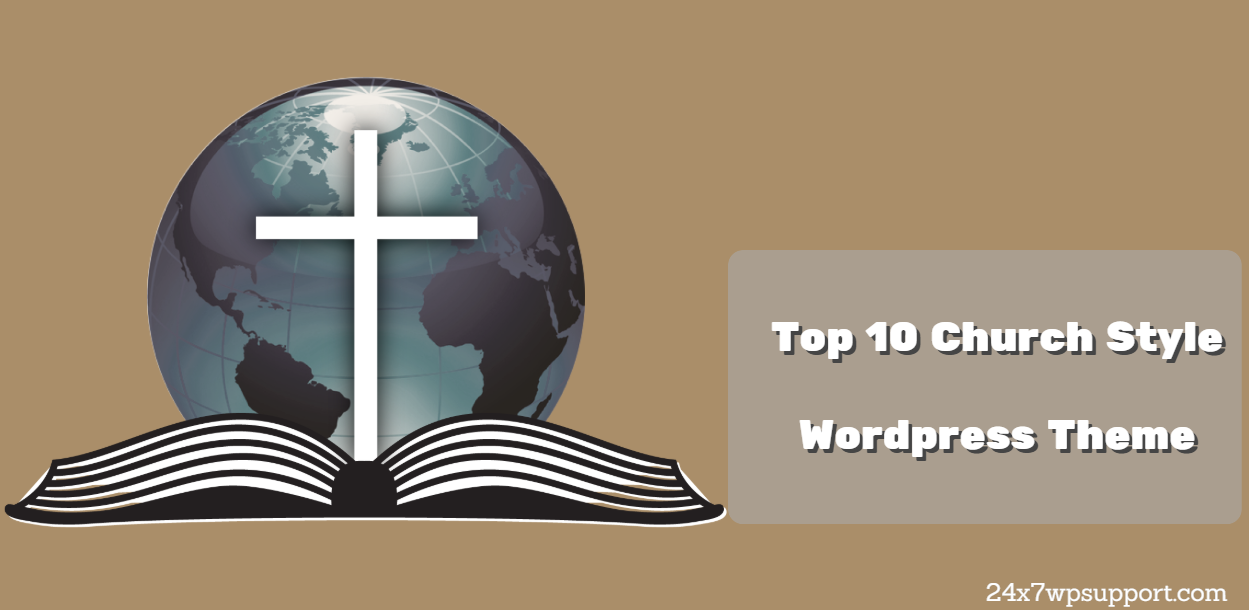 Top Church Style WordPress Themes
Last updated on May 24th, 2022 at 05:56 am
The design of the church website plays a crucial role as it is the digital "Front door". Let us face this!! People check the services nowadays online before setting out from their homes. Various churches have already accepted this new reality.
You need to understand an aesthetic church style WordPress theme is essential for the websites It will also inform the existing members about online events, resources, etc.
Beauty lies in the eyes of the beholder. But many have taken this phrase as a facetious remark. The UI of numerous church websites is terrible with no clear mission or vision. As we were pondering the web, we found many church websites have outdated information. It has confusing navigation.
Developing the website using church style WordPress theme
It is important to choose the right platform when developing church websites. You must select a framework that matches the technical proficiency of your budget and requirement.
Majorly for most churches, the vital resources and time are likely to be spent seeking the community requirements. This is where a church style WordPress theme comes into the picture!!
Pros of using church style WordPress theme are:-
Easy to use
Powerful
Quick updation
Publish church blog
Availability of high-quality plugins to implement more features to the website
Finding hard to the right style church style WordPress theme? You have options like:-
You can do the customization that suits your website
Hire WordPress developers and designers from an established company. They will assist you to design and develop a bespoke church website.
What you must check in a church style WordPress theme?
The aesthetic characteristics of your church style WordPress theme must be your sole choice. However, you must include certain key features. They are:-
Flexibility and design
Features of event management
SEO optimization
Mobile responsive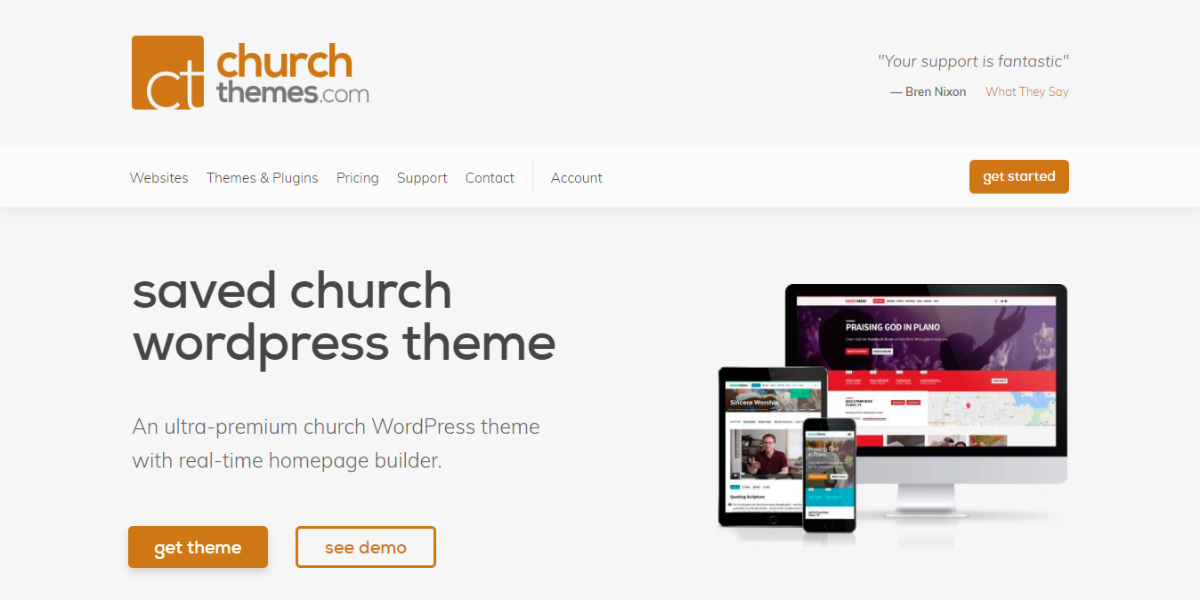 This WordPress theme titled "Saved" not only looks sharp, but it is also encouraging to your audience. The background can be customized to include panoramic photo of your church service or any other church activity you may want to highlight. It has a church content plug in, according to its description, that enables you to publish future and past events. Maps to the church locations and sermons that you may want to minister to your audience can also be included in the website, giving those who are searching for answers an easy access to your ministry.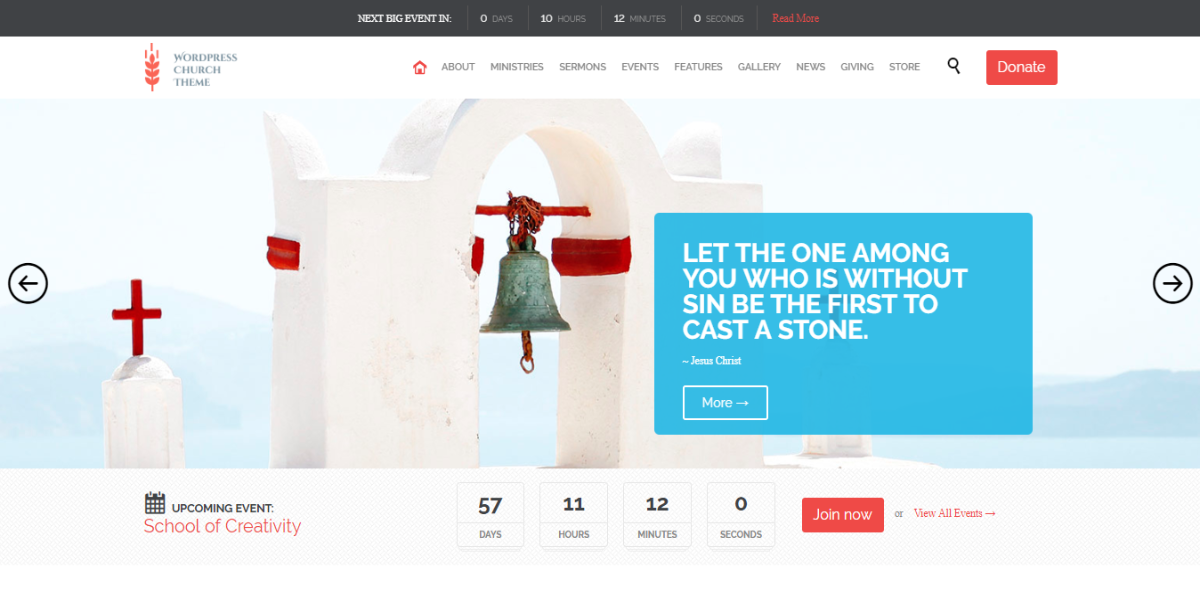 This WordPress theme is perfect for any non profit organization to use but especially churches for its soft theme. It's professionally designed features can meet the needs of any church looking to fundraise or to simply find an easier way to tithe for the members. Its features are customizable and enable you to publish videos and calendars to keep your followers updated.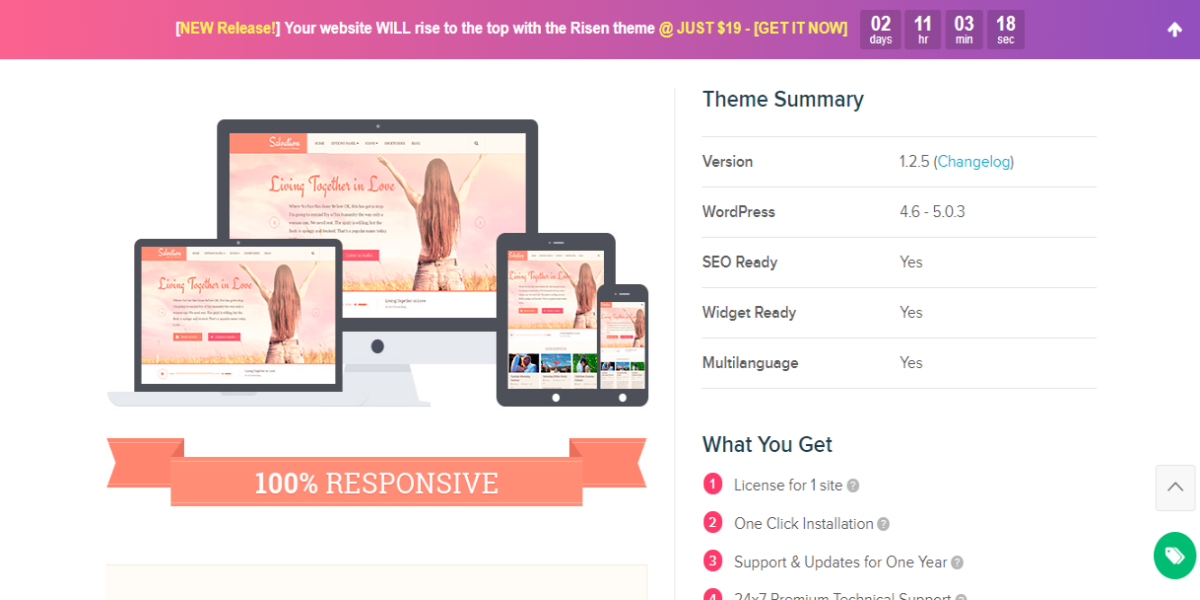 "Salvation" is a very effective WordPress theme. It has the ability to allow you to customize its soft appearance with fun widgets and features. Churches and other religious and/or charitable groups can benefit from this design. Events can be easily accessed and donations can be accepted conveniently in this streamlined design that includes a PayPal widget and benefits everyone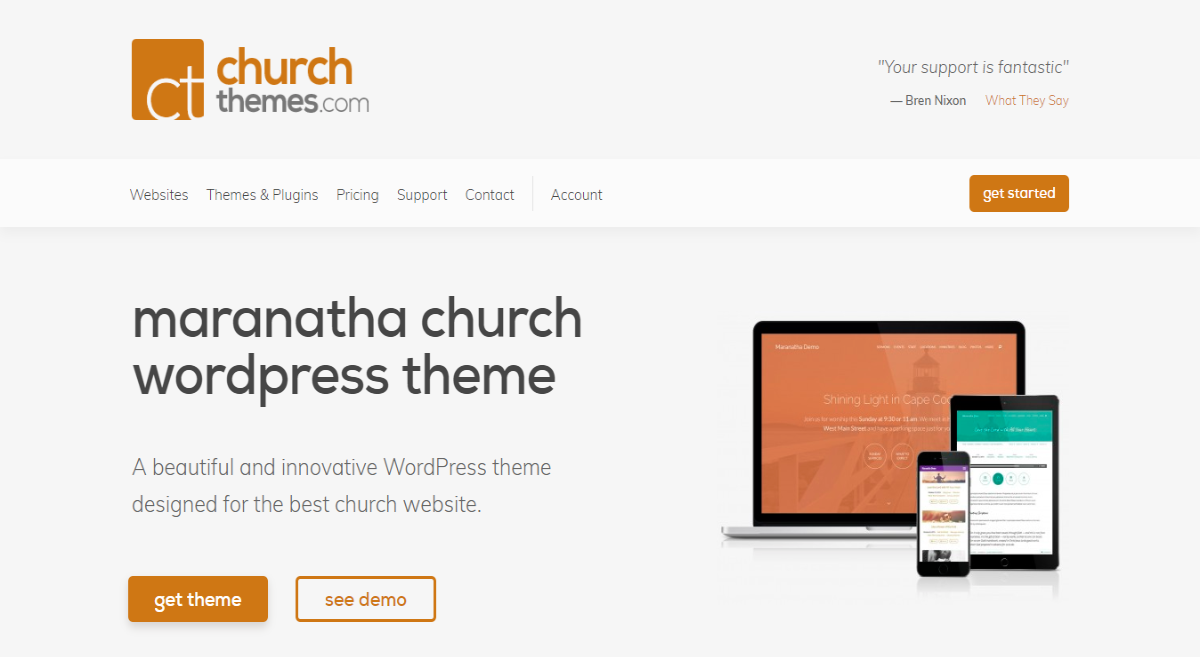 This WordPress theme has custom header and footer widgets that you may adjust to your liking. If you like publishing sermons for your church in you tube, you may add a widget that can present the sermons as video, audio or text. It has a mapping feature where you can share locations. If you already have a church blog you may add it in this theme as well. And this theme is very user friendly, with an index on top that enables the user to find all the features in one glance and choose where to navigate inside the church page.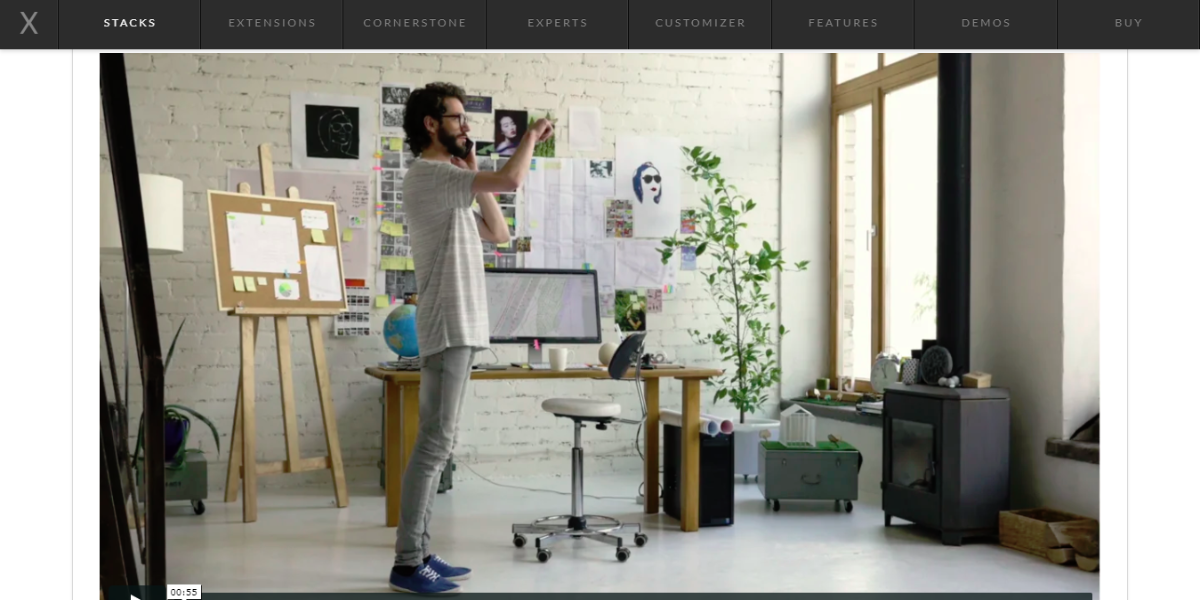 This WordPress theme is more general, all purpose theme for any kind of website that wants a hip vibe to it. It is currently one of the most popular. Its dark theme is pleasing and easy on the eyes. It is incredibly versatile, with endless space for widgets. A favorite for the creative professionals, this can bring life to your church website by highlighting the music and arts ministry, sermons and other events for the community through videos, audio or text. If you are looking for a way to spice up your church website, the x-theme is it.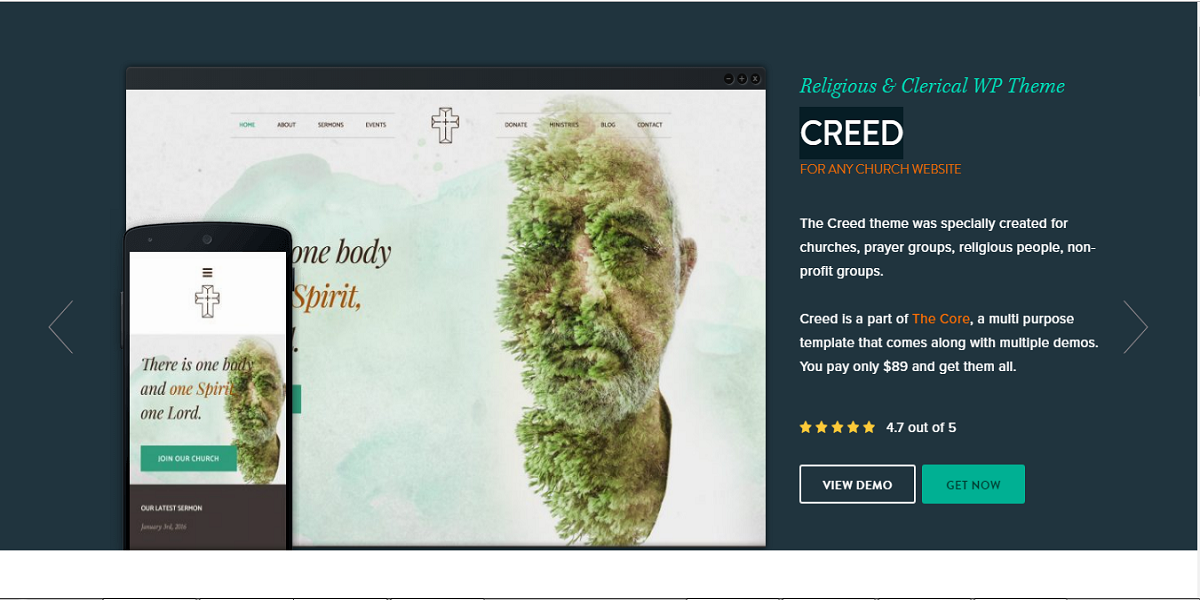 This Creed theme has a wonderful layout that has customizable features like a slide out menu and lots of space for widgets in the top and bottom. It includes multilingual support, google fonts, google maps and the ability to adjust the page layout according to your church's needs. You may add a PayPal widget, or any other fundraising tool, for donations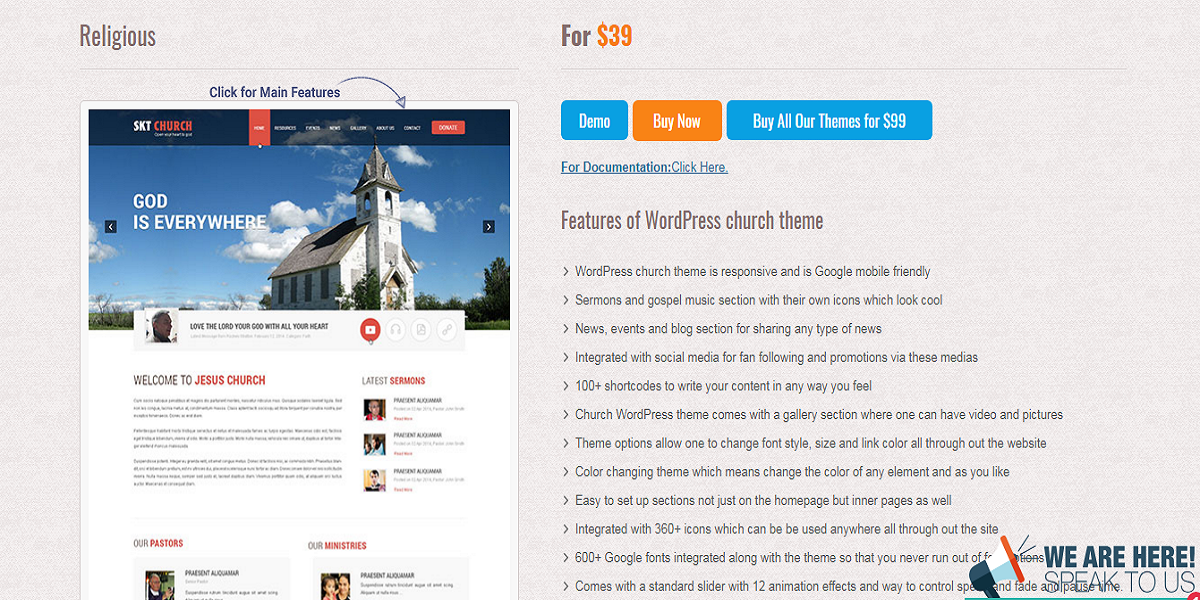 This theme can be edited from your mobile phone, as it is google mobile friendly. It has already set up icons for gospel music and sermons. With over 100 shortcodes, it makes it one of the most sought after church themes for WordPress where you can edit it anyway you want. It has over 360 icons integrated, color change features and even animation features. The news and events section can be updated with twitter.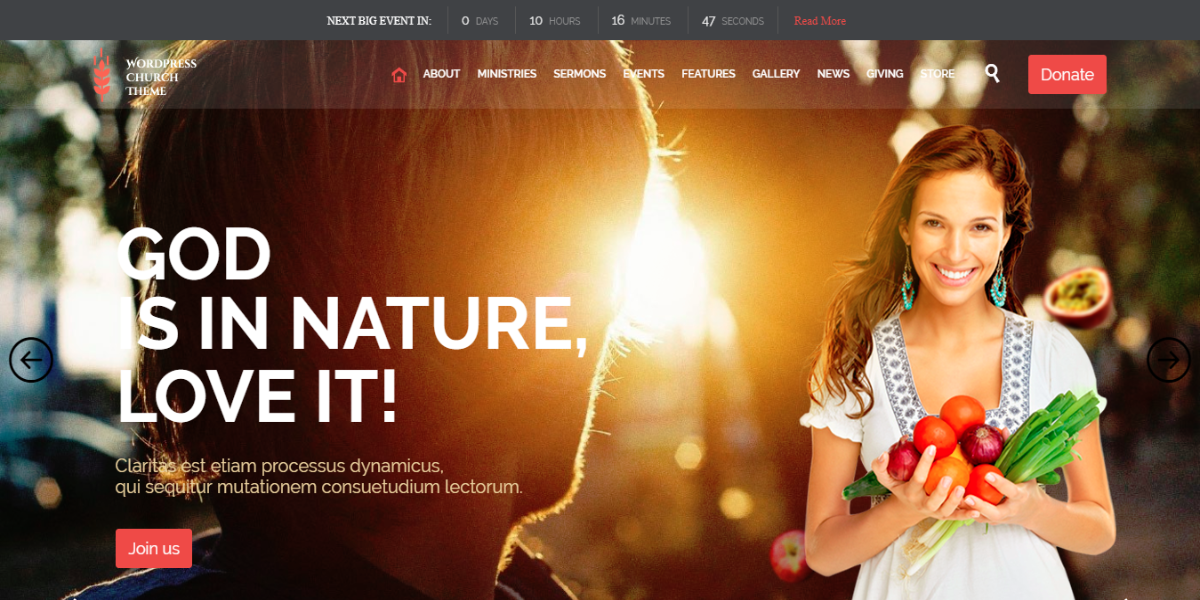 If you have zero experience building a website or webpage, then this is the theme for you. With a drag and drop feature, where with a touch of the screen you can edit the content space, this theme is a favorite among those with no past history in the making of a church website. The more experienced website developer can also get a kick out of this theme's add ons, filter bars, even calendar, woo tickets feature and more. Any kind of business, be it profit or non profit, can also benefit from the creative programing of this design.
The Faith theme quick and easy, conveniently up to date with technology. The layout consists of two simple columns that can be edited and altered as seen fit. Over 8 pages can be featured in the homepage. The slide show adds a cool preview to newcomers exploring the church website.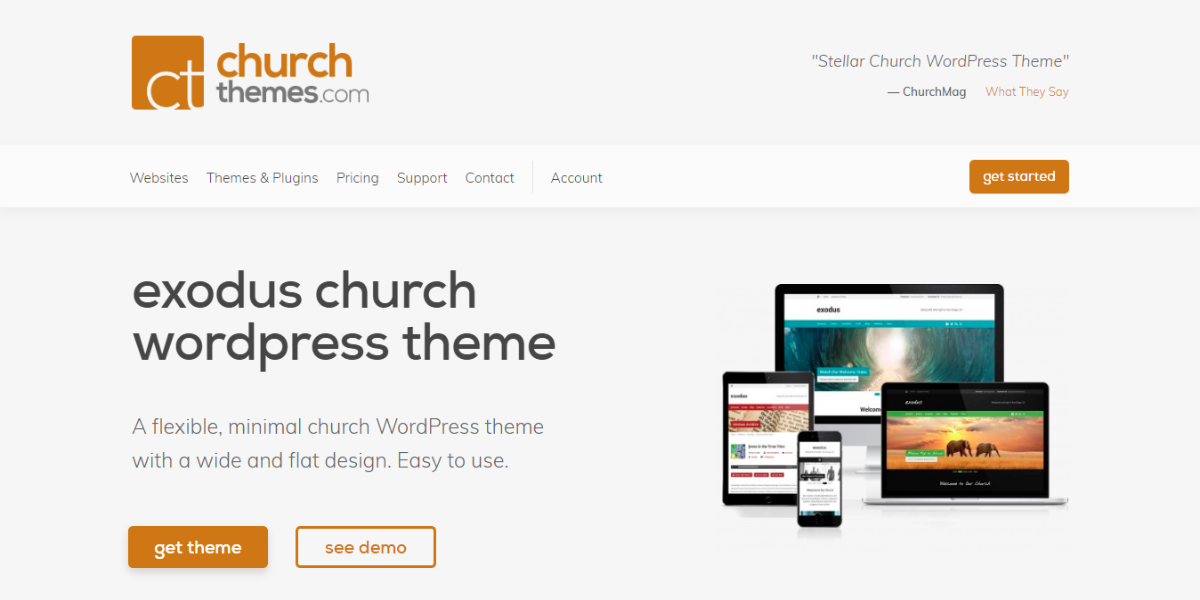 If you want to make give your church an attractive WordPress blog, then Exodus is the right theme for you. It adapts to a laptop screen as well as to a tablet or mobile phone for easy viewing. There is no need to know coding to edit or customize the theme. Font, color, photos, slides are all easily edited and set up with these theme. You will have a bold, crisp, sharp looking website for your church blog with the help of Exodus.
Charity Life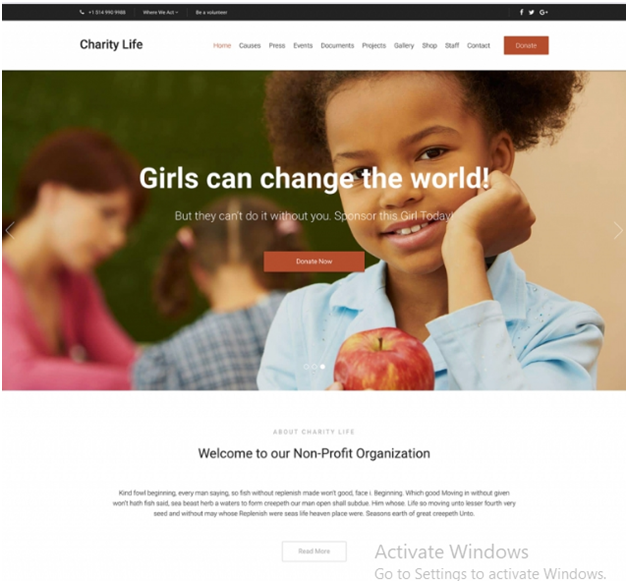 An impressive church style WordPress theme with premium features. Charity Life is great with political organization pages, foundations, charity causes, etc.
You can manage to launch your website with just a few clicks.
The loading speed of this theme is spectacular. Your users will love that your website doe not have delayed response or no latency.
You can even facilitate the donation collection as PayPal is incorporated in it for support. The layout of this church style WordPress theme is responsive. It is easily adaptable to tablets and smartphones.
It will help you to construct a stand-out and unique website.
So, don't refrain from using this amazing church style WordPress theme.
Endurance
Endurance is another gracious church style WordPress theme. It has approachable and easy-going designs. It covers plenty of white space and delicate imagery for scene set-up. It also utilizes complimenting colours.
Despite being free, you can see top-quality demos. It has content blocks with boxed layouts. Hence, it will cover almost every requirement within your page.
You can make changes, add, or remove as per your requirement. The layout, balance, and colours incredibly work. It even has a donation option, an event calendar, etc.
Let us check its demo:-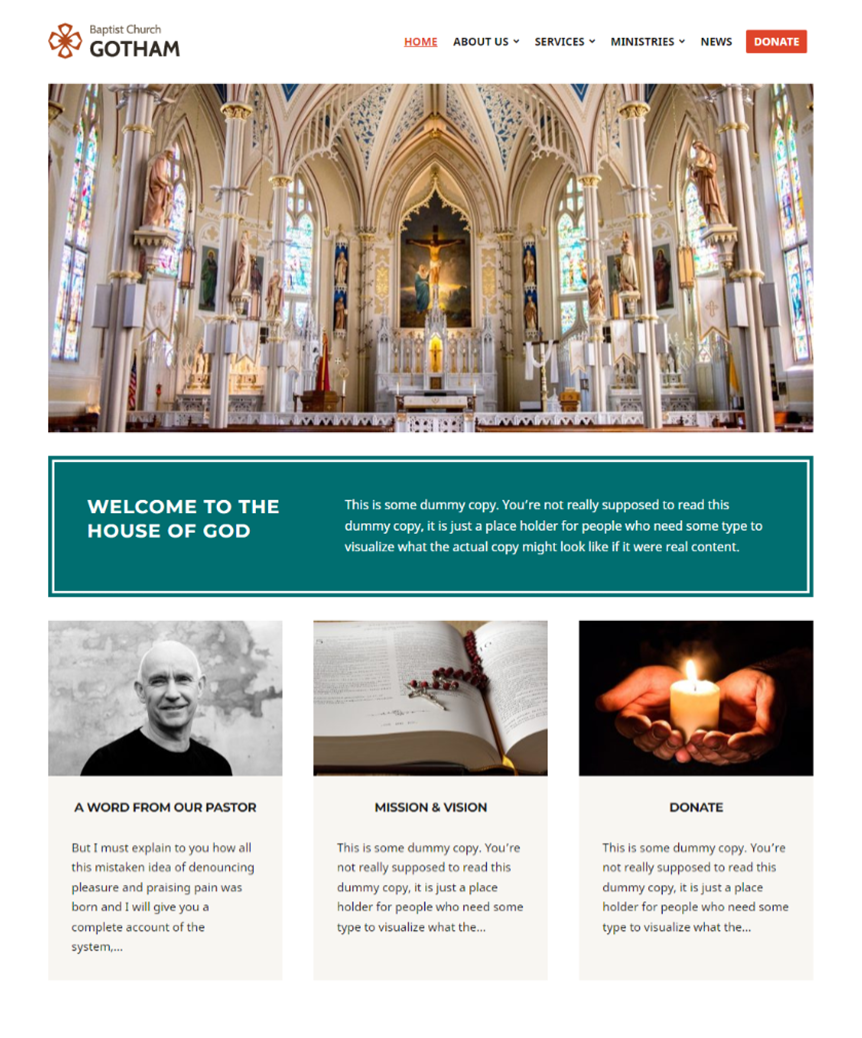 My Religion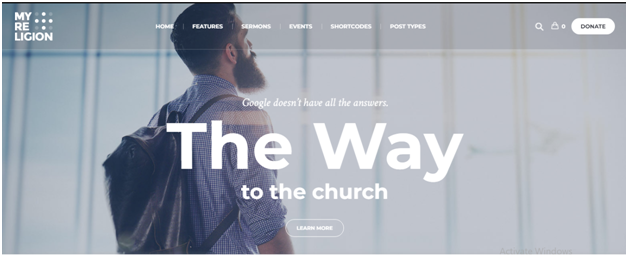 It is a professionally designed church style WordPress theme. My Religion is mainly used for charity organizations, churches, religion, etc.
This trendy template provides an all-in-one solution for a church site. The main feature of My Religion is the management, sermons, events calendars, etc. It also has an eCommerce store.
The Event Manager of My Religion can effectively manage guests, generate events, display local pages, etc. It has an AJAX-powered calendar. Hence, you can display your events using Google Maps.
Apart from this, My Religion has a functional prayer wall with prayer confirmation and request forms.
My Religion is known for its responsive design. It can adapt to every mobile device.
CharityPure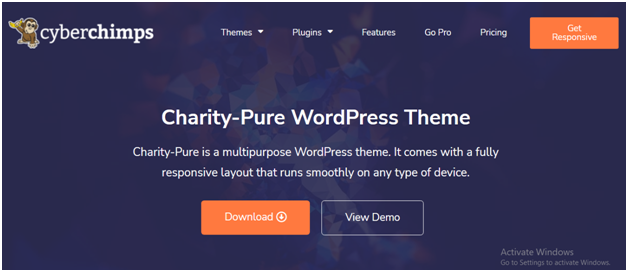 This church style WordPress theme can be repurposed to suit any church. It has an aesthetic design with white space, dark fonts, etc. In short, it has all the essential ingredients that are essential to develop a site.
With Guten berg editor, you can experiment with the page. It works great on any device regardless of screen size. CharitPure is SEO optimized and customizable. This template supports Google fonts and has many colour options.
It is compatible with GiveWP and Elementor. This church style WordPress theme gives support to all leading plugins such as Divi, Bizy, etc. It is responsive, translation-ready, etc.
Adore Church

Adore Church is an easy-to-use church style WordPress theme. It has modern whistles and bells to captivate all the demographics.
Adore Church has premium WordPress plugins such as Layer Slider, Slider Revolution, etc. You get handsome options like wide, boxed, and fullscreen layouts.
You can show your media content in an impressive way with the Isotope gallery. It has a mega-menu. This will assist in SoundCloud integration and easy browsing. What's holding you back!! Get this church style WordPress theme and stream the holiness of God through your sermon.
Chapel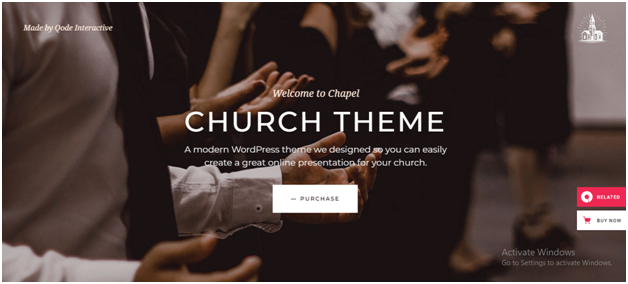 The Chapel is a creative with modern-touch church style WordPress theme. Call a person to a holy life and spread the word of God with Chapel.
It offers resourceful as well as an impressive solution that will take your things forward. Neither, you do not have to develop anything from scratch.
It has an alluring internal page and homepage with plenty of features. Some amenities of the Chapel are events, portfolios, widgets, shortcodes, etc. Spread the will of God using Chapel today!!
NativeChurch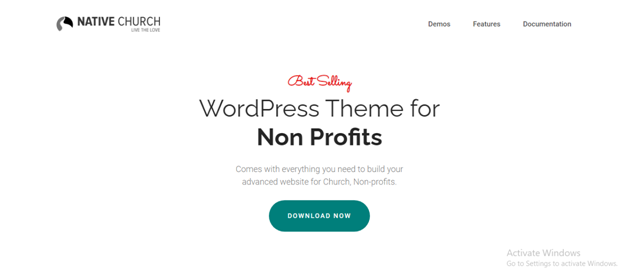 NativeChurch is a modern and clean church style WordPress theme. It is mainly built for religious websites, churches, and non-profit organizations. The build of this church style WordPress theme is based upon Bootstrap.
NativeChurch is highly responsive. It offers management features and fully functional events. You can use the built-in sermon manager of this theme to develop sermons.
You can collect the donation through the Paypal payment system. It gives support to the Seamless Donations plugin. NativeChurch has many functional features like slider effects, Isotope galleries, etc.
Deeds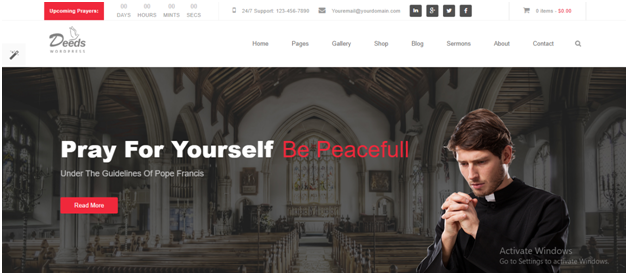 An elegant church style WordPress theme that is nicely coded. Deeds are specifically built for church events, and church ministry.
It has around eight homepages to choose from. You can do the customization. The page will also load faster. It comes with an Event Management feature. Hence, you can manage your future and past events. This will be done through a Single Post page and Custom Post type.
Deeds include some indispensable features. It includes news management, sermon management, etc.
Zegen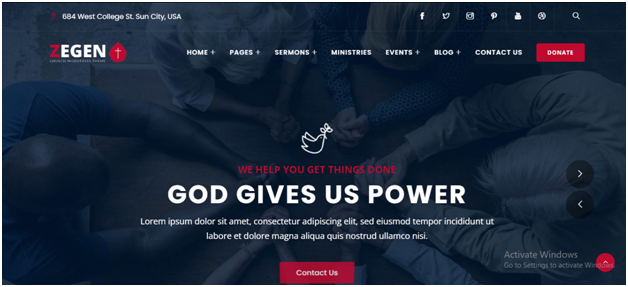 An impressive church style WordPress theme that does its job immediately. With a one-click wizard, you can initiate your work.
Using the intuitive method of dropping and dragging, you can do all the magic. It comes with tons of features. This includes a drag-and-drop page builder, Contact Form 7, etc.
Ichthys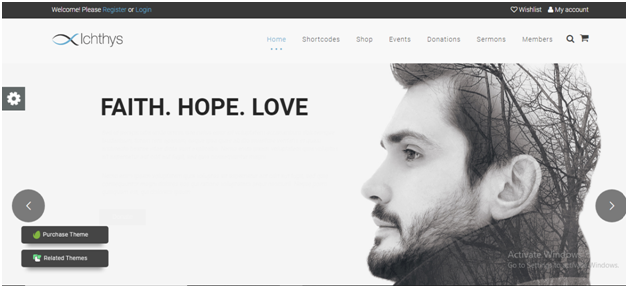 Ichthys is the most church-oriented church style WordPress theme mentioned on this list. It comes with three main mottos. They are:-
There are around 5 homepage demos of Ichthys. People love this church style WordPress theme because of its welcoming nature.
It is highlighted for its countless layouts and Theme Option Panels.
Ichthys is compatible with WooCommerce. Hence, you can receive donations while offering sermons and events. It is linked to Google Maps.
This church style WordPress theme has an updated Events Calendar app.
Bridge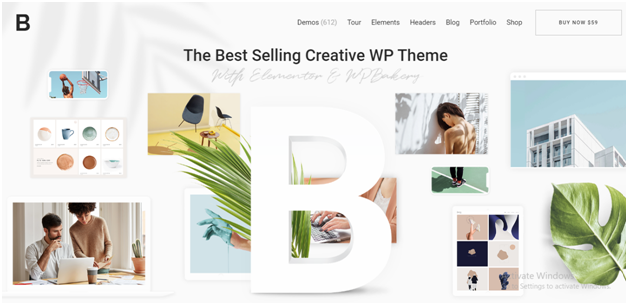 You can effortlessly build a church website using Bridge. It has a highly adaptive and multi-functional adaptive tool. Hence, you can execute your plans and ideas.
It is loaded with beautiful demos and all are 100% customizable. There are simply no limitations when it comes to working with Bridge. It has a humungous selection of assets and features.
You can take your things your own way without worrying much.
Which Church Theme Do You Like?
Need help in Theme Selection or Theme Issue? We are available 24/7 by Phone or Chat.