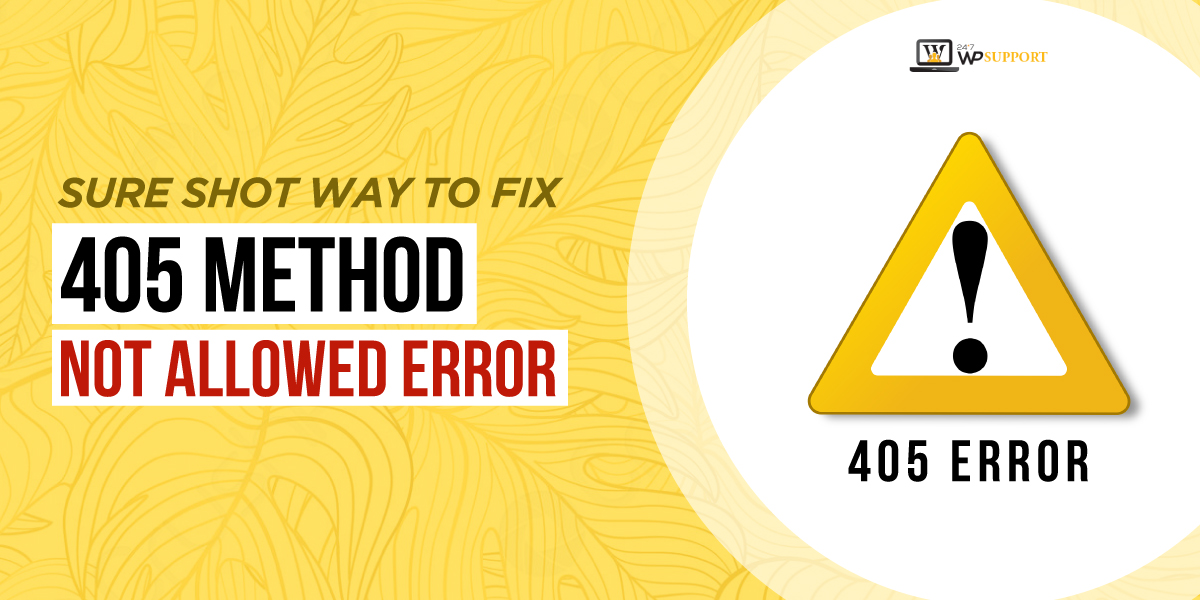 Sure Shot Way to Fix 405 Method Not Allowed Error
We know what it feels like to get a stubborn site error again and again. It leaves you annoyed and frustrated, whether you're a business or a site visitor. For a business, a simple error can push away highly result-driven traffic. As a site visitor, you lose interest soon and waste crucial time when an error persists.
One such common yet demanding error is the '405 Method Not Allowed error. It's dogged and highly irritating. As we don't want to face the wrath of this error message, we have come up with a list of top '405 Method Not Allowed' resolving methods. Also, we will throw light on its significance.
405 Method Not Allowed Error - Meaning and Other Details
Before we talk about the ways to resolve '405 Method Not Allowed' errors, let's be on familiar terms with it. It is a type of HTTP response status error referring to the fact that a web browser wants to gain access to one of the website pages.
This error takes birth when the request is received and acknowledged by the browser but fails to accept certain HTTP methods that the website or particular web page is using, Because of this, the browser won't be able to access the webpage. This inability of webpage access leads to the display of '405 Method Not Allowed Error' on the website.
Depending upon the browser used, the error message can differ a little. For instance, it can appear as:
405 Not Allowed
Method Not Allowed
HTTP Error 405 – Method Not Allowed
Error 405
HTTP 405 Method Not Allowed, and so on…
Keep in mind that no matter how updated the browser version is, this error has no mercy and can trouble you without any prior notice. In each error message version, the meaning is the same.
Deal With 405 Method Not Allowed Error Confidently
As detailed above, this error is brutal and its persistence can cause a serious dip in sales, traffic, and website ranking. Can you afford it? Of course not!
So, instead of getting scared, one must gather courage and fix the '405 Method Not allowed error. Don't worry; we have got your back in this as well. Here are some of the expert ways to curb this error.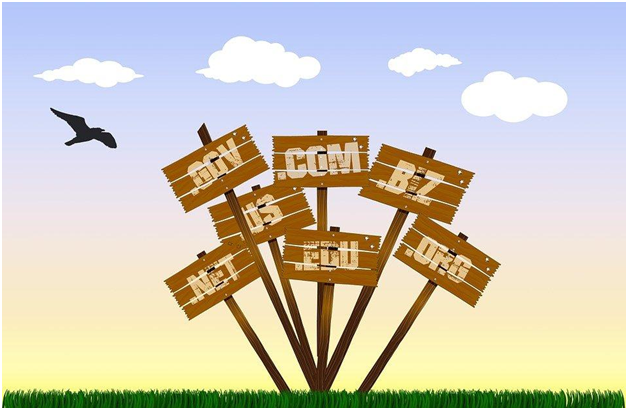 Before you roll up your sleeves for skilled ways to resolve the '405 Method Not Allowed' error, try a simple method and it's checking the URL. Sometimes, entering the wrong URL also fails the web browser to understand which page you're trying to access and display this error code.
Have a close look at the entered URL and figure out whether or not the right letters and spellings are entered.
URL shouldn't feature any special character. Only letters and digits are allowed. Once you're confident that the entered URL was as it should be, move forward for other remedial solutions.
Rollback the Most Recent WordPress Updates/Upgrades, If It Could be a Reason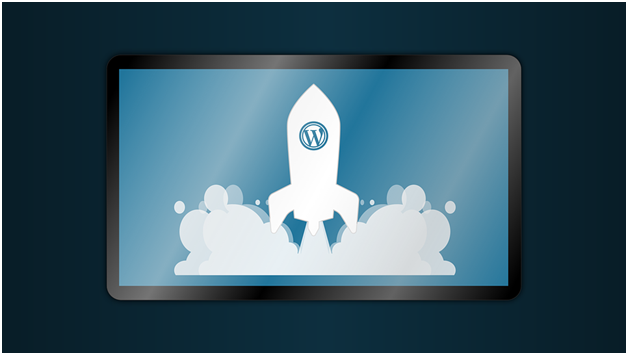 Upgrading WordPress websites is a crucial aspect of website management. If you have done any in the recent time and experienced this error soon after it then you must roll back them instantly. Sometimes, the recent updates/upgrades are not done perfectly and confuse the browser.
You can do it manually with the help of a plugin. WP Downgrade is a very famed upgrade rollback tool. Before you try this method, make sure that you have taken up the website backup.
Try Uninstalling Extensions, Plugins, or Modules
Just like a recent upgrade, a newly launched extension, plugin, or module can also cause this error, if it's not compatible or features any bugs.
Sometimes, introducing a new extension, module, or plugin can also cause changes to the website code like PHP, JavaScript, and CSS. This manipulation will cause serious damage to the website's infrastructure and the browser won't be able to connect to it properly.
So, the best way to get rid of this error is to uninstall the recently launched extension or any other add-on. This is a simple method.
Just go to the Plugin section on your WordPress dashboard and look for the at-work plugin or add one. Uninstall all the recently added plugins and extensions one by one and check whether or not the error is still present. If it's gone then reinstall them one by one. Make sure you check the status of the error after each add-on installation. This will help you find out which plugin is causing the trouble. Once you stop the culprit, get rid of it instantly.
Check The Changes Done To The Database
The problem caused by a faulty plugin or extension is more than causing this error. It can mess up your database as well. It can modify the database records. And if that happens, the error, 405 Method Not Allowed, will bug you big time.
To keep things right, just open the database and check the tables and records altered by the extension. This has to be done manually. It's an easy job.
Inspect The Web Server Configuration Files
If none of the above-mentioned solutions has managed to bring relief to you then the issue is probably with the webserver. So, you need to dig deep into the webserver configuration files.
Most of the websites remain functional using the Apache or Nginx web server. First, you figure out which server your website is using. In the case of the Apache server, you need to cross-check the apache server and .htaccess file configuration.
After locating these two files, open them in the desired text editor and hunt down the lines mentioning RewriteXXX directives.
If there are any strange RewriteCond or RewriteRule directives, temporarily comment them out with the help of the # character prefix.
Restart the webserver once and check the error status.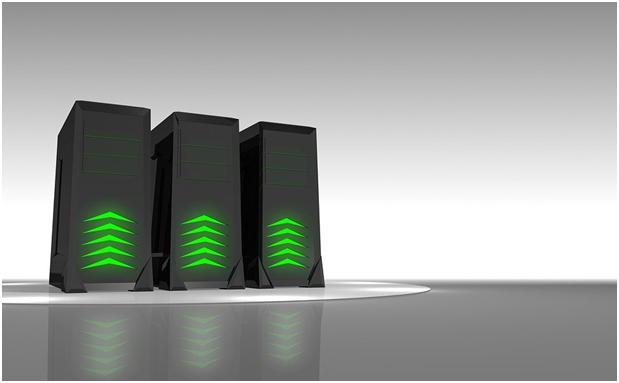 For the websites hosted on Nginx servers, the Nginx.conf file needs to be rechecked. This file is present in common directories like /usr/local/Nginx/conf, /etc/Nginx, or /usr/local/etc/Nginx.
Upon locating the file, access it in the text editor and search for directives using the 405 response code flag. Look for any abnormality and comment it out. Restart the server and then check the error code status.
Mend The Application Code/Scripts
If you have tried every above-mentioned way and still the error exists then your last resort is debugging the application code/scripts. Bug presence in application code or scripts can mess up with the browser's understanding of the request and 405 Method Not Allowed error will show up in no time.
In that case, one must try repairing the application code. This has to be done by manual application debugging and parsing the application and server logs.
Make sure that you create an application copy before starting the debugging process. In the debugging process, one needs to manually create the error scenario and try to grasp the stage where the error displays. This is a long and tedious method. Also, it demands great application development skills. We hope things sort out before you have to try this out.
Don't Let 405 Method Not Allowed Error Cause Troubles
For a website owner, uninvited show-up the 'Method Not Allowed' error or any other HTTP status code is the worst nightmare. Gaining knowledge about this or any other errors is crucial for them. This 405 Method Not Allowed cheat sheet was created with the same purpose. A detailed explanation of 405 Error and some of the most viable ways are mentioned in it. All these methods are useful and have already helped many. It's your turn now.
If you find the process tough or do not have time for trial and error, you can also directly hire WordPress Support experts to make Error 405 disappear for you.