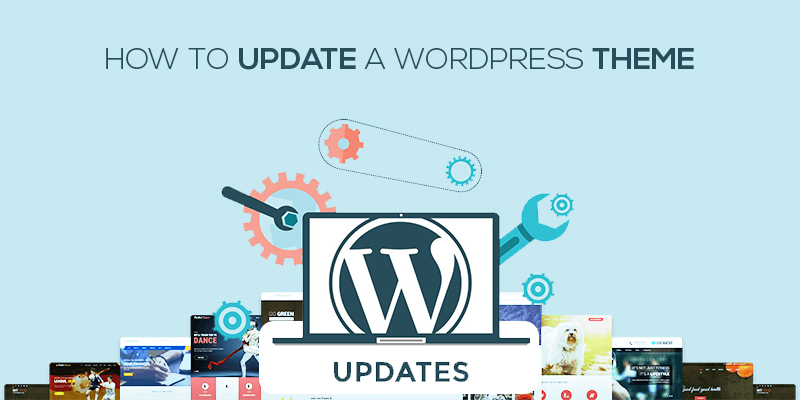 How To Update A WordPress Theme
Last updated on September 28th, 2021 at 12:07 pm
Have you ever given a thought as to why WordPress has such a huge community and a wider audience base?
Whether it is because the platform is free or is it that users are limited in choices?
If you ask us, we say neither of the two. WordPress is popular because it offers exactly what developers and users look for. And what's that?
Be it, readers or customers, they prefer an interface that is stylish, easy to use and engaging. WordPress has a deck of all. Developers, on the other hand, bound to render the above, can benefit from the range of themes and plugins, offered by WordPress.
So, it's a win-win for all. Website owners can put plugins to use and offer users the extent of customization they expect.
Sounds good. So, imagine you have added all of the desired plugins, integrated themes, and your website is running too well. Sometime later, you are notified with a message that says: Theme Update!
As much as the idea of integrating a new theme attracts you, the threat of losing the customization sways you off. Also, you have no idea, how to update the theme. Are you gonna need to uninstall the older and reinstall the newer or simply update the theme?
Ok, there are tons of questions and we will help you with all. Before that, a quick thought at why would you need to update the theme?
How about ignoring the message and continue working with the older version?
Why Do You Need To Update WordPress Theme?
There are, as a matter of fact, multiple reasons that compel website owners to update their WordPress theme. From performance optimization to embedding new features, a WordPress theme update comes with plenty of add-ons which might be beneficial for at least some of the developers, if not all.
In case, you are doubtful about updating the theme, let's hear it out.
●  Add More Features
WordPress theme update isn't something that the team does it without any reason. If there arrives a new version of the theme, it has to be one step ahead than the older version. For most of the cases, developers add additional features and functionalities when they deploy a new version of the existing theme. So, if you aren't planning to update, odds are you will miss a lot.
● Fix Bugs
When the past version of the theme was developed, it was loved by many but indicted by a few for bugs. Developers took some time to analyze the comments, find bugs and then come up with a better fix with the new release. In simple terms, the updated version of the theme would be free from bugs, the ones that were supposedly part of the earlier release.
● Security Issues
Without a doubt, this is the most important reason as to why would you need to update your existing WordPress theme. It is a known fact that older the software, higher is the possibility of a breach. Meaning that it is easier for hackers to intrude in a system that uses outdated themes. Every time a new version is released, the software is much stronger and capable of sustaining cyber attacks.
Compromising on the theme version might account for poor website performance and you might end up being hacked. So, the best way out is to stop procrastinating and straightforward, update your theme.
If you aren't sure how to do so, let's do it together.
How to Update WordPress Theme?
Start with logging to the WordPress website. Enter the credentials and validate your identity.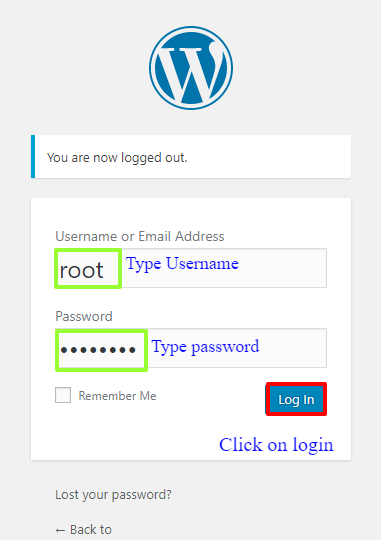 Navigate to the left of the screen and click on Menu and select appearance.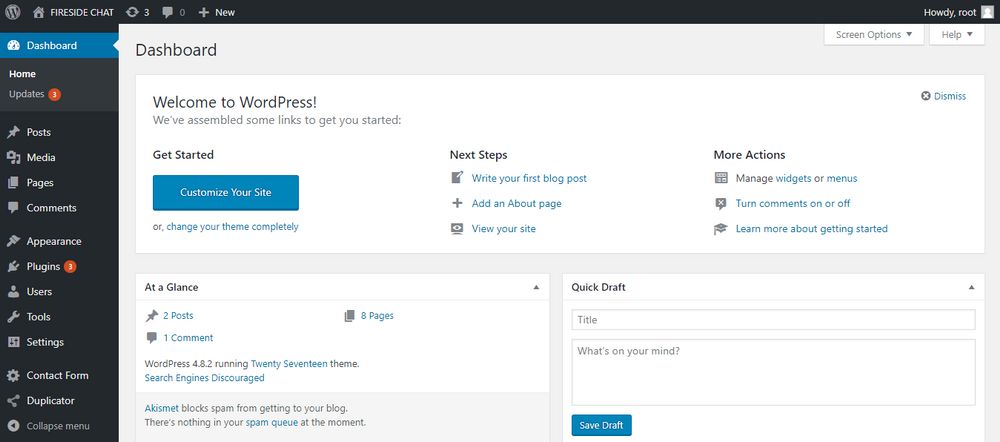 Once you are there, you can now click on the active theme.
As you open the page, you will find an option of update.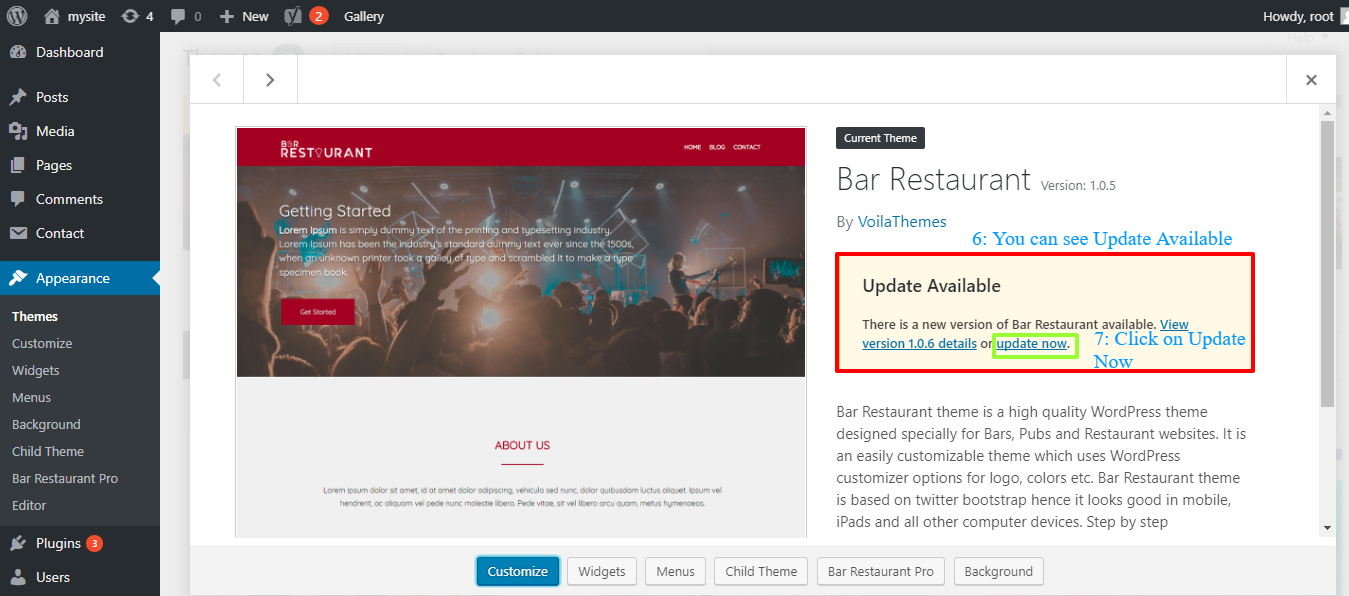 Click on the update to start the process.
Once the update has been completed, refresh the website.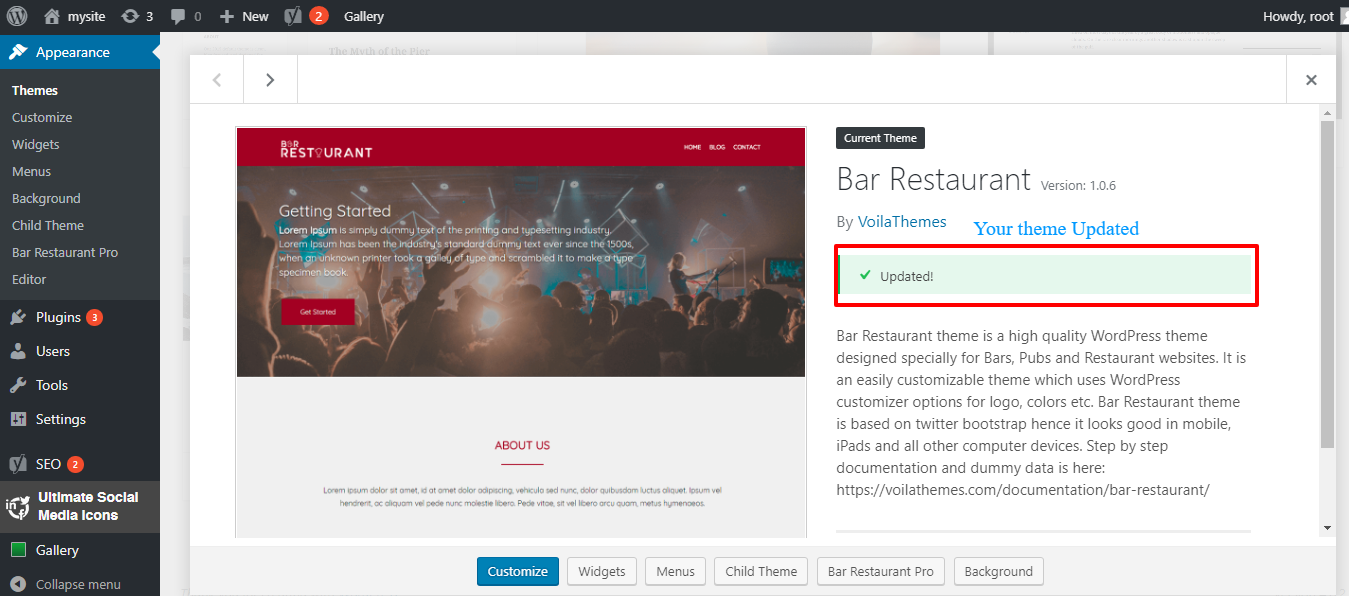 You are now all set to use the updated theme of WordPress. It takes only a few numbers of steps to update the theme. In case, you are concerned about the website performance and security, it is advocated that you should update every of the WordPress theme, as and when an update is made available.