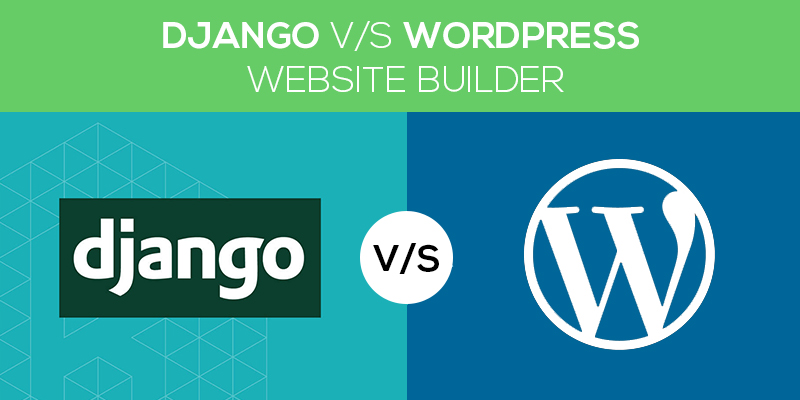 Django V/s WordPress Website Builder
Last updated on August 11th, 2021 at 06:21 am
Django Web Framework
The ease of use plays a big role here. Django requires patience and focus, you need to be a developer. Django users don't rely on plugins. So, if you are not a developer you are going to have to pay for someone who can create the feature that you need. You will be able to create a complex site with Django if you are an experienced developer. If you are not, then your site will be basic.
Many beginners come in and they think that they are going to make a beautiful site with little knowledge.
It is going to take years, depending on your current knowledge of Python of course. When it comes to WordPress there are no limits to the design of your site. You will not have to create a theme. All that you have to do is install your theme in the appearance section and you're done.
WordPress CMS
WordPress is an easy to use platform, it has a large collection of plugins so you can easily extend the functionality of your website. With over 30,000 free plugins your website is able to progress as time goes on. These are not basic throw away features that some average website builder gives you. These are sophisticated extensions that add new dimensions to your site. There are plugins for everything you can even turn your site into its own social media platform or have a video chat room. All that you have to do is type in the plugin that you need in the search area and it will be there. You can even make your site, Facebook styled, Pinterest type, YouTube type, inventory management website for your business, and more.
There is nothing that you can't do. You can find a unique look for your website for your business in minutes. Absolutely recommended for beginners. While Django serve as a tool set that can help you build rich apps whereas WordPress is an app itself. Built without a framework in PHP from scratch. If you exactly know about that your application is under the control of what is possible with the WordPress, then decide to go further for it. However, if you try to cross the limits, then it would be better to use Django.
It depends on your project which you are handling to choose both platforms as both have the much similar functionality. That's why it is recommended to use WordPress, if you are new or inexperienced.