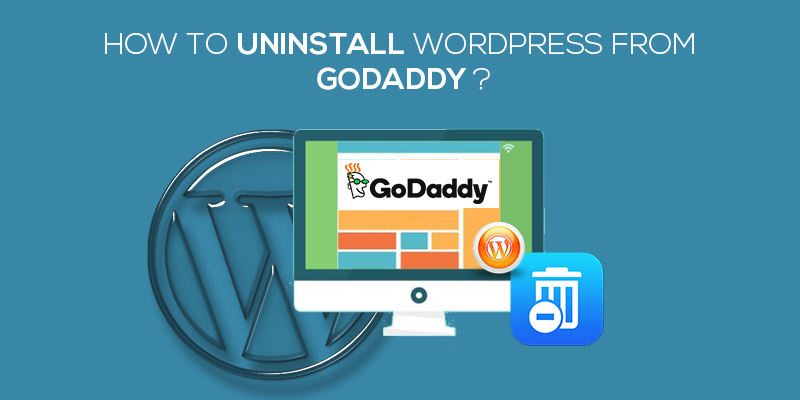 How To Uninstall WordPress From Godaddy
Last updated on February 17th, 2020 at 07:43 am
Do you have a WordPress website hosted on GoDaddy? Are you looking for ways to delete your website or uninstall it from the server? Have you been finding it difficult to locate the steps?
Well, don't worry. Finally, you are in the right place. This article is solely dedicated to helping you put away your concerns related to uninstalling WordPress from GoDaddy. Without wasting much time, let's move ahead to see how can we do that and why do we need to do that.
Let's start with the latter.
Why do you need to uninstall WordPress from GoDaddy?
This is definitely an important question and we do have an answer for it. In fact, we have more than one reason to justify the need to uninstall the WordPress website from GoDaddy.
●  Quit Blogging
A very simple and common reason where we find website owners planning to uninstall their website from the server is the fact that they are no longer interested in running the website. It could be a reality check or it might be that your website isn't performing the way you expected it to and so, you are now convinced that removing the website is the only way out.
●  Delete Website
At times, you are stuck with unfavorable conditions and the best way to fix them is to delete the entire website. It might so happen that your website has been hacked or some files corrupted and continuing with the website would only make things worse. So to be on the safer side, you decide to take the step and uninstall the website from GoDaddy server
●  Migrating to a new website
Done with your old website? Planning to go a bit more creative? And this time, you aren't expecting to add themes or customize your existing website. Instead, you plan to create a new website from scratch. Now that's a wonderful idea but what are you going to do with your old website?
Ok, you won't want to add to your expenses running more than one websites and so, the best way out is to delete the old website. Remember to create a backup of the content of the old website in case you want to import them to the newer website.
●  Shifting to a different CMS
Unfortunately, WordPress doesn't fascinate you and so you have decided to shift your website to another platform. It could be Joomla or magneto, but whatever it is, definitely it's not WordPress. So, what to do with the WordPress website?
Of course, remove it or uninstall it, right? Here again, the best way to delete the website is by accessing the same through the GoDaddy server and then remove it from there.
See, told you that there are plenty of reasons that compel you to remove or uninstall the WordPress website from GoDaddy.
So, no more of theories now and we head straight towards the steps you would need to follow in order to successfully uninstall WordPress website from GoDaddy.
How to uninstall WordPress website from GoDaddy?
The first thing that you need to do is log in to the GoDaddy server. There are only a few steps that you would need to follow in order to uninstall WordPress from GoDaddy.
Visit the website by clicking on the sso.godaddy.com/?realm=idp&path=%2F&app=mya
Now, enter the credentials to log in to your GoDaddy dashboard.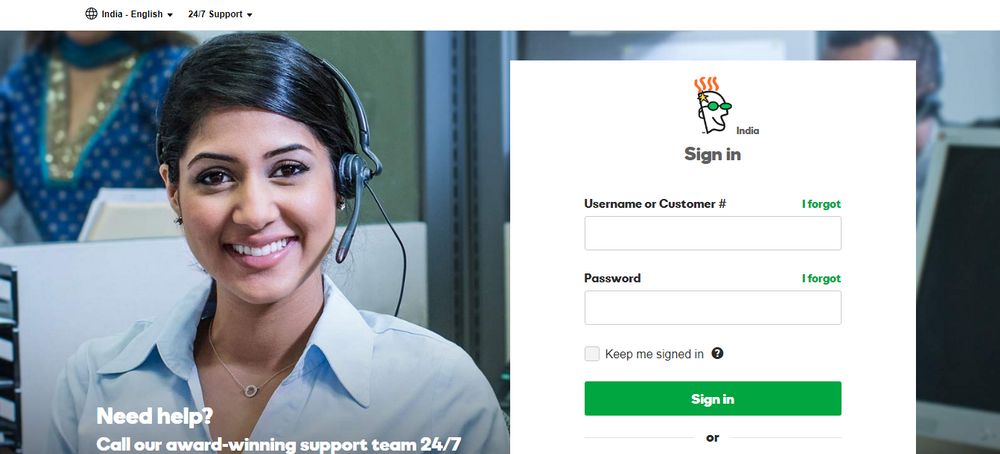 Once you are there, you now need to click on the managed WordPress option.
To the right of the screen, you will see the option of manage.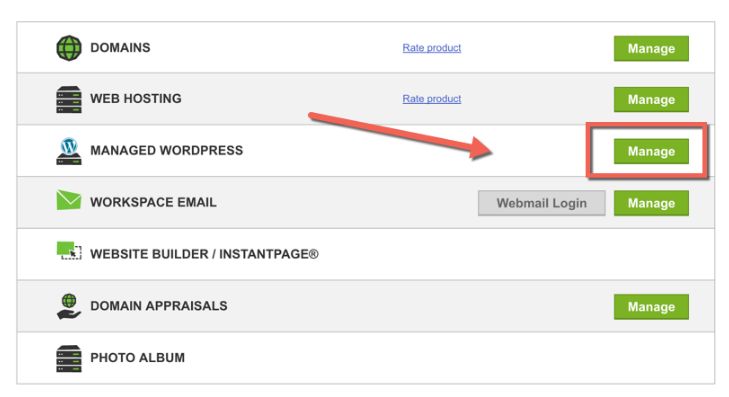 Click on the above and then a new page opens up.
Here, you need to move down and then click on settings.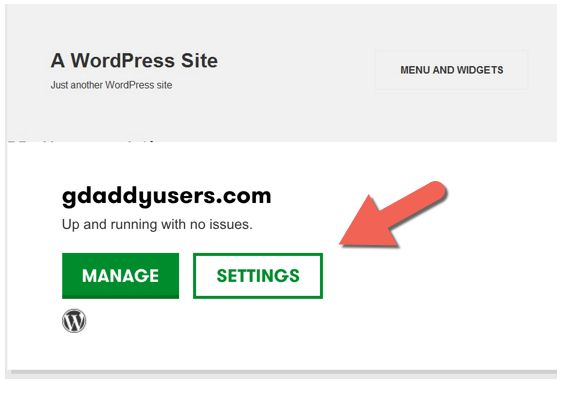 A new page opens and there are different choices that pertain to the settings of the server.
The last option says Remove site. Click on it to continue with the process of uninstalling the WordPress website from the GoDaddy server.

Now, on the pop-up window that opens up, type in "reset". This command confirms that you want to delete all of the WordPress installation files stored in the server and you are ok with it.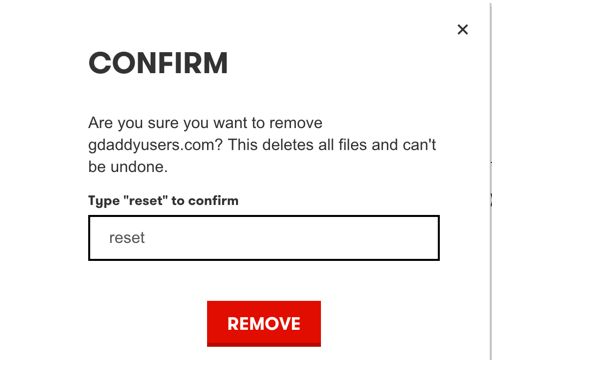 Click on ok to confirm.
Next, select remove & Godaddy automatic uninstaller.
Once, done GoDaddy has now removed all of the WordPress files, folders and installation documents from the server. In a way, the entire website has been uninstalled from the GoDaddy server.
Remember that if you are to use the content of the site for your new website, you would need to create a backup of the website and store it in an external folder. Failing the above, once you have reset the website, all of the data will be lost and there is no way that you can retrieve either of it. So make sure you have done that and you are ready to uninstall the WordPress website from GoDaddy. Chat Now