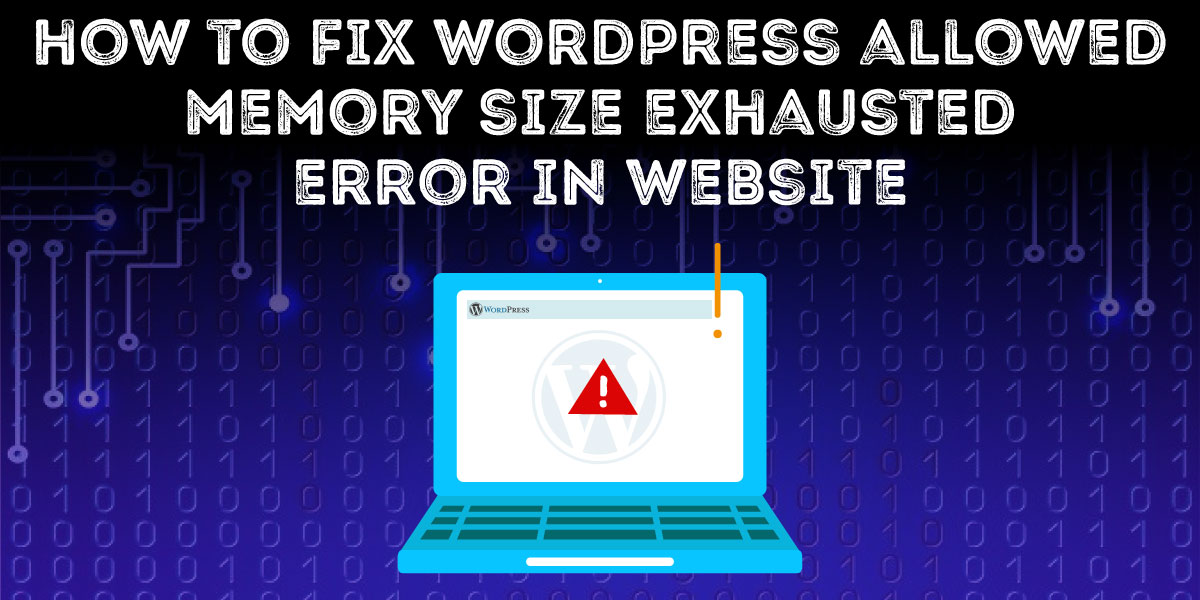 How to Fix WordPress Allowed Memory Size Exhausted Error in Websites
Last updated on August 10th, 2021 at 12:35 pm
Introduction
In the WordPress sites, the allowed memory size exhausted errors could have been a burning issue that very often occurs as a bolt from the blue sky for the users. However, this memory size limit of WordPress sites is one of the commonest issues encountered among the WordPress site owners. As the WordPress is based on the PHP, the maximum memory that can be allotted to any WordPress site will depend upon the PHP memory limit.
When sufficient memory will not be available for the WordPress site in the server, the log file will show: "fatal error: allowed memory size of XY bytes exhausted in/dir/filename.php on line XY". The symptoms of this fatal error could either be a blank page or an error message and it is related to PHP configuration of the server.
The above-mentioned error could have been resulted due to any of these following cases:
During the initial install of the WordPress site
During installing a new plugin in WordPress
After migrating the site to a new server
If there are too many posts or plug ins
If the files and themes of WordPress site are too heavy
Poorly coded plug ins
In case of conflict and incompatibility with the WordPress versions, plug ins could result in this error
This error may occur as a result of conflict among different plug ins with same kind of functionalities
If the installed theme and plug ins are not compatible
If you are still confused about this error, contact us. Our tech team with robust supports and a havoc expertise level will be there for you.