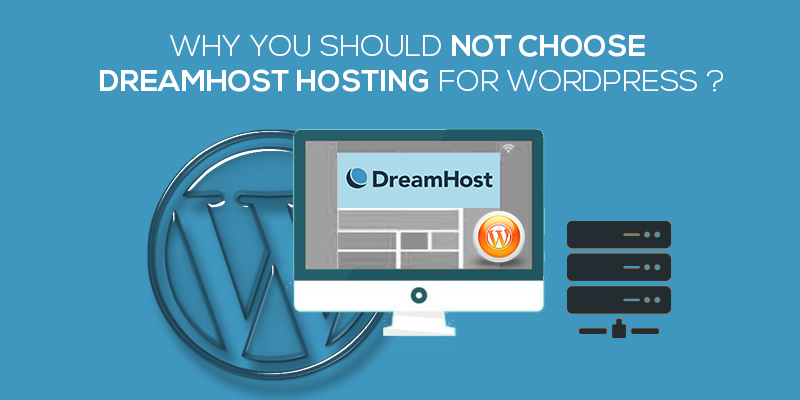 Why You Should Not Choose Dreamhost Hosting For WordPress
Last updated on August 11th, 2021 at 07:00 am
We are living in a digital era and website browsing has become an integral part of our lives. At present, there are 1.5 billion websites available for us which can render the best of whatever information we require available of a single click.
Out of all these, WordPress is indeed one of the most loved tools that allow an individual to create custom websites/blogs. Its popularity can be understood by the fact that around 32% of websites existing today are powered by WordPress.
As it's absolutely free and licensed, almost every second business prefers it to build a business website. However, you still need to have empowered web hosting service by your side to acquire desired results from the website. Website hosting is a service that allows a website owner to make the website available on the internet.
It consists of all the technologies and tools that are required o make a website available for public use. Without right and reliable web hosting, your website will surely get lost in the crowd and hardly get any attention.
Whenever we talk about WordPress web hosting, we have two options available:
Shared WordPress Hosting
Managed WordPress Hosting
There are many WordPress hosting service providers in the market. Today, we will talk about DreamHost and why it's not always the best choice.
DreamHost Introduction
Established in the year 1996, DreamHost offers various types of web hosting. But, our main focus is on its WordPress hosting service. DreamHost offers both shared and managed (DreamPress) WordPress hosting facility to the end-users. Though the company has gained much name and fame since its launch, there are some loopholes in its operations that can't be overlooked despite its success.
When you googled DreamHost, you must have found out numerous articles tell you thousands of reasons to get DreamHost for WordPress hosting. However, only a few must-haves talked about why you shouldn't choose it for WordPress hosting.
Here is why we would not recommend you DreamHost Hosting:
You will have limited plug-ins options
Plug-ins plays an important role to decide the success of your website. The more user-friendly and informative plug-in your website will have, the higher would be the chances that your website will be loved by the end-users. With DreamHost's WordPress hosting, you will be failed to add-on all sorts of plug-ins. This further hampers your website performance.
Migration is not easy with DreamHost
If you are seeking hassle-free, all-inclusive, and cost-effective migration then we are sorry to say that DreamHost is not which you should pick. Migration is very limited and costly ($99/each) with it. You are not allowed to do any imports from other cPanel sites.
There is no automated way to help you out with .tar.gz files import. This may not bother inexperienced site owners/bloggers.
But those who are professionals may be worried about this. Also, you will not be able to do multisite WordPress website migration. Website builder sites available on Wix, Weebly, or SquareSpace can't be moved either.
Not that much user-friendly interface
DreamHost offers an advanced level of WordPress hosting service which demands pre-expertise in website building. Its user interface is pretty complex and is beyond the understanding reach of a novice. If you are a newbie in website building then you might face a hard time handling its text-based control panel.
Information like account management and billing, email accounts, FTP information is not available on the dashboard. Sometimes the dashboard can be highly cumbersome and you find it difficult to find out the information which you are looking for. Hence, its learning curve is not as smooth as it should be.
It disappoints big time when it comes to Windows-based servers
Though DreamHost claims big to offer in-depth resources for Linux Developers, it fails to cater to the needs of the Windows-based server.
Who all should never consider DreamHost as a viable option?
If you are a greenhorn in website building then should never consider DreamHost as a viable option as the customer support is pretty limited. There is no as such 24*7 in-house customer support offered by the company. Here is the proof.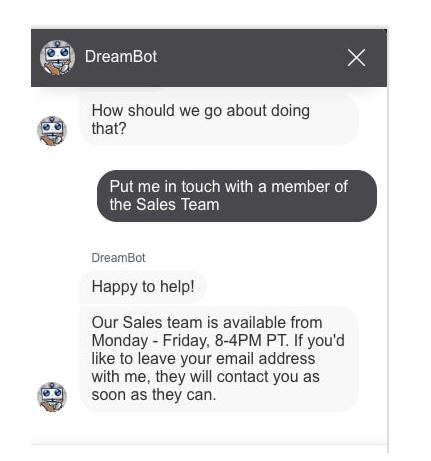 Though there are the obligatory knowledge base and discussion forums to help you out, they can be proved good only if they are addressing the same issue which you are facing. There is a callback facility that can be availed at the cost of $9.95 per call back request which is way too costly. Plus, if you are requesting a call back outside the United States and Canada then your request will not be entertained.
Also, if you are not aware of the manual migration process through FTP and MySQL then you should never think of DreamHost as it demands this.
Who all can still consider DreamHost as a viable option?
Though few limitations stop DreamHost to be everyone's favorite, it can still be a good choice for all those who are looking for guaranteed satisfaction service. DreamHost offers a 97-days money-back guarantee facility to check out the service and find out its viability as per your requirements.
Alongside this, you experience below than average uptime (99.96%), you are eligible to get the credit for the cost of the service. If you want to play safe and don't want to risk your investments then DreamHost is a good option to consider.
Also, if you are a newbie in website building that can don't require cPanel then also you can consider it as viable options.
So, we hope that now you are clear why DreamHost shouldn't be your choice. It's not always true that a market leader is best for you. The one which caters your needs, by all means, is the best choice for you. So, choose the right WordPress web hosting service and own a powerful website.