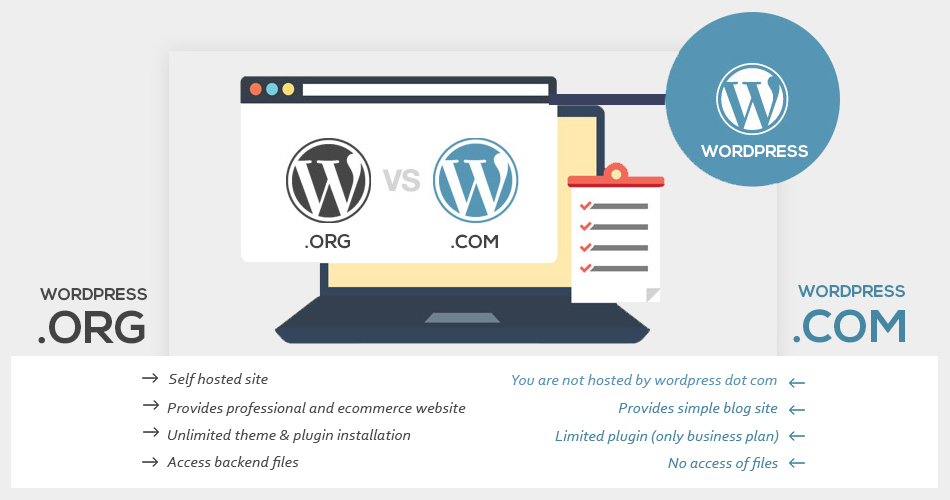 Difference Between WordPress Dot Org And WordPress Dot Com
Last updated on September 28th, 2021 at 11:10 am
WordPress dot Org
You host your own website or blog, where WordPress dot org providing you full theme customization. Write your own content, where the user will take it seriously. You can earn from your website.
Self-hosted site
Provides simple and e-commerce website
Unlimited theme installation
Unlimited plugin installation
Access backend files
Unlimited storage
Run your own ads(or not)
You can earn via e-commerce site
It is customizable.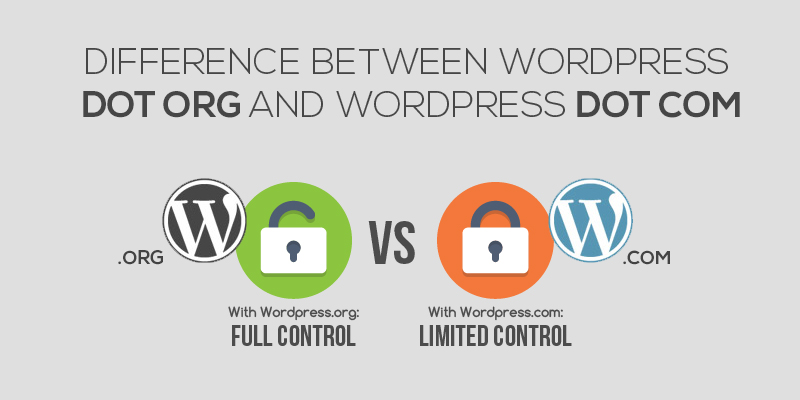 WordPress dot Com
It means you have a WordPress theme or application installed for free already which is currently hosted by your company which is not WordPress dot com hosting. You can have thousands of themes and millions of plugins installed externally without knowing that your theme or plug-in does not support each other or they conflict with the existing theme or plugins.
You are not hosted by WordPress dot com.
Provides a simple blog site.
Limited theme
Limited plugin (only business plan)
No access to files
Limited storage
Pay to remove ads
You can't earn via free blog
Domain
WordPress dot.org:- Get full domain yourblog.com.
WordPress dot com:- Get sub-Domain like yourblog.wordpress.com.
Create a professional website
Create your professional website with WordPress dot.org
You can't not create website with WordPress dot com