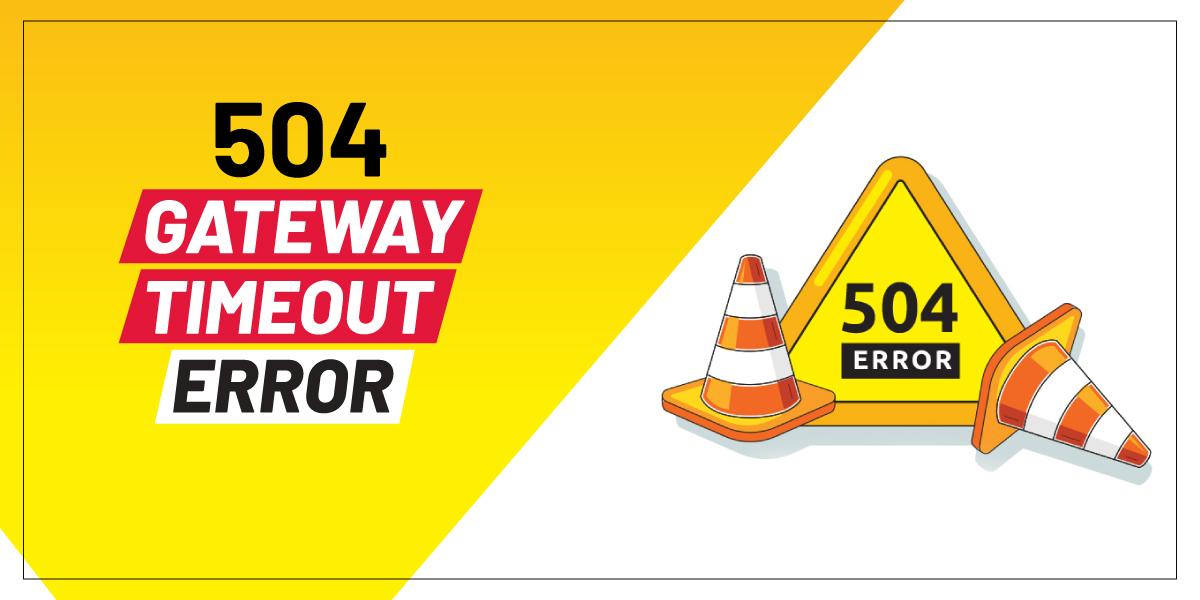 504 Gateway Time Out Error- Reasons & Solutions
Last updated on September 23rd, 2021 at 12:11 pm
Internet or the web connects you with the rest of the world. With a single click, it opens the world for you. But, things are not always working out. There are tons of errors that will pop up from nowhere and stop you to stay connected.
Sometimes, these errors can become so stubborn that they refuse to go on their own and leave you in despair. Does it sound familiar to you?
If yes, then hang on as we're going to talk about one of the most common and bolshie web errors, 504 Gateway Time Out Error, in detail. What does it mean, why it occurs, and how to resolve it, etc. are some of the pointers that we'll discuss here! So, stay tuned.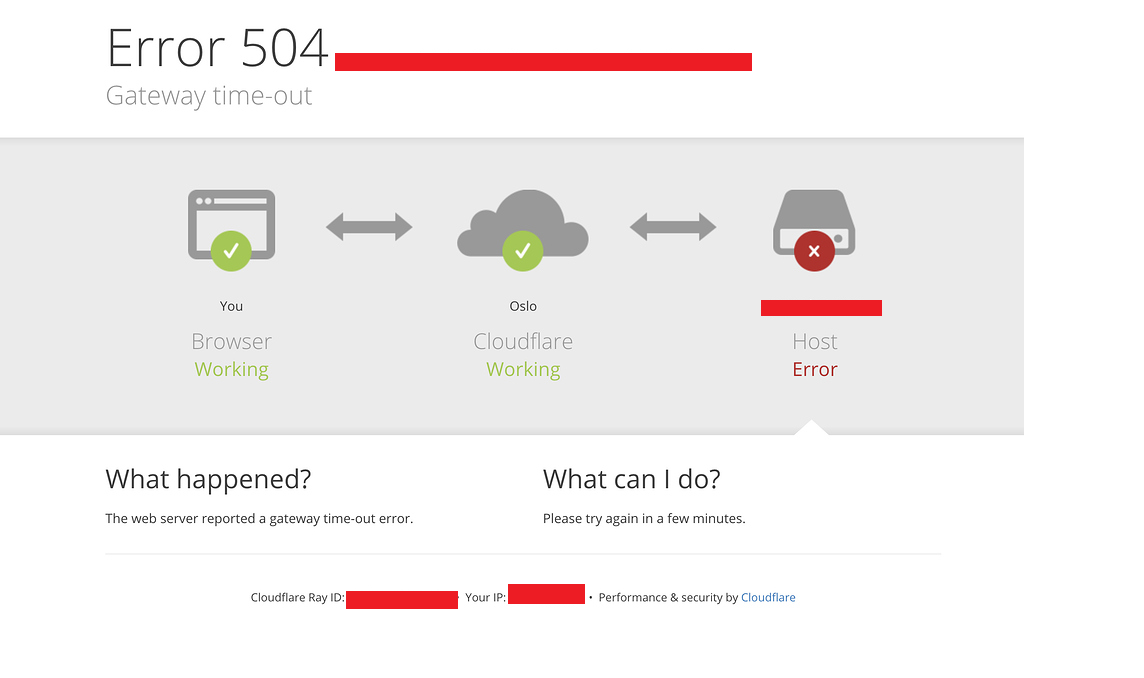 504 Gateway Timeout Error- Making Acquaintances with Troublemaker
To begin with, 504 gateway timeout error is a kind of HTTP status code referring to the inability of the server to receiver a timely response from another server. When it's taking too long to build a connection from two different servers, which is required to access a webpage, this error shows up.
In layman's language, this error means the end-users web servers are not communicating well with each other. It's a generic error and doesn't refer to a specific cause. This error is no notorious that it won't spare any device and browser.
Also, it exists in various forms and types. Websites are allowed to display this error as per their wish. Some of the most common ways to display this error are:
Gateway Timeout Error [This page isn't working… Domain took too long to respond]
504 Gateway Timeout
HTTP Error 504 – Gateway Timeout
HTTP 504
504 ERROR
504 Gateway Time-out — The server didn't respond in time
Gateway Timeout (504)
This error shows up inside the browser window with a header and footer similar to the website with an English note or on an all-white page with a big 504 error message on the top. No matter how this message is displayed, they all mean the same.
What Harm 504 Gateway Timeout Error Can Cause?
If you're a website visitor then facing this error again & again will cause frustration!
But, if you're a website owner then overlooking this error can create a blunder because the persistence of this error will reduce the SEO ranking of the website.
Search engines like Google rank a website upon factors like how long a visitor stays on a webpage, how quickly a webpage responds, and the like factors.
When 504 gateway timeout error shows up all time, visitors will ditch your webpage and search engines will start de-indexing it. It will hamper the website's ranking.
Also, the continuance of error will force visitors to look out for other options. In this case, you're losing revenue.
Why and Wherefores of 504 Gateway Timeout Error
Now, that you're aware of the meaning of this error, how it can show up, and what harm it can do, it's time to figure out what causes this error.
The most common cause of this error is poor internet connectivity, browser incompatibility, or improper proxy settings from the device that you're trying to connect to the internet.
Slow web server performance is another major cause that gives birth to this issue. WordPress websites using a shared hosting plan will have to share the server with other websites. Such a server will face multiple requests at a time. This leads to slower server performance and more timeout incidents.
You might end up dealing with an HTTP status 504 gateway timeout error if your website server has a faulty firewall configuration. Mostly, this incidence occurs when a website is served via a content delivery network like Cloudflare.
Lastly, an improper and incorrect configuration in the public DNS server also conceives HTTP 504 gateway timeout error.
Ways to Fix 504 Gateway Timeout Error?
We know this error is omnipresent and can knock at your doors anytime. But, the good news is, it's easy to get rid of it. You don't have to be a doyen to attempt most of the solutions. Here is what you can do to fix the HTTP status 504 gateway timeout error.
Try webpage reloading
Sometimes, reloading a webpage that is showing the error is enough. It's very likely to visit a website when its linked server is overloaded. It's a great opportunity for this error to show up.
With page reloading, the server will accept the new request and things can be sorted out. However, make sure that you're trying this solution after few minutes, say about after 3-4 minutes, Instant page load can disappoint you, use Ctrl+R (in Windows) or cmd+R (in Mac) command to reload the page.
If this doesn't work then try to figure out whether the issue exists from your device or from the server's side. There are few online tools like everyone or Just me and Is it Down Right Now that will help you rule out the main cuprite. Run a test on these platforms.
If the root cause of this problem exists on the website server then it's wise to contact or write to the website owner. If things seem fine at the website front then there is something in your device causing this issue.
Start over once again 
If the test results showed that it's your device causing this error and then you must think of restarting your device and network systems. Disconnect all the routers, repeaters, or modems attached to your device and restart it. Do the same with the router, repeaters, and modems used. You can turn off all these devices in any manner.
But, to fix this issue, it's crucial that you turn on all of them in a specific order.
You must turn on from outside-in order. As per this order, the devices offered by ISP should be turned on before the system devices.
Have a look at the proxy settings
While a proxy server is bliss to enhance the online privacy of your device, its bad or incompatible settings can lead to HTTP status 504 gateway timeout error. Although the chances of occurring this error due to bad proxy server settings are low, you must try reloading the webpage after disabling the proxy server, if there is any at your service.
Uninstall a newly added plugin
If you feel that this error has started showing off after installation of a particular third-party plugin then try uninstallation of that plugin and reloading the webpage.
Try changing the DNS servers
If all the devices, connecting to your network, are showing this error again and again then it's time to change the DNS servers.
The above-mentioned ways are going to help if you're a visitor and facing this issue while browsing a webpage. If you're a website owner, things will a little different.
Disable site's CDN for sometimes
When the server on which your website is hosted isn't easily reachable, the website CDNs or Content Delivery Networks will serve the full webpage from their cache resulting in HTTP 504 gateway timeout error. You can resolve it by disabling the CDNs for a while.
For instance, if there is a free CDN Enabler WordPress plugin on your website, deactivate it and test reloading the website. All the other plugins that are used on your website to connect with CDN should be handled in the same manner.
If the website is still not loading and 504 gateway timeout Ngnix error is shown, try disabling the plugin using SFTP by remaining the plugin folder name.
Add more 'PHP Workers' to your site
The primary functions of PHP workers are to execute your website's code. A website, used for simple blog posting, will need fewer PHP workers than an e-commerce website that is receiving higher traffic.
If your website is running with fewer PHP workers, the server will disregard old PHP requests and this error will raise its head. So, try to figure how many PHP workers are good for your website and deploy accordingly.
Alter the server configuration
If you use VPS hosting for your website and have set SSH access then the best way to resolve the HTTP status 504 gateway timeout issue is to change the server configuration. You can contact your web hosting service provider and carry forward your request,
VPS hosting services that utilize Apache can increase the default timeout value of the website by allowing you to SSH into the httpd.conf file.
Check the error logs
One has to keep error logs to debug the issues easily. Here, details of every error that occurred and their possible cause will be mentioned. So, if you're unable to figure out which problem is causing the HTTP 504 gateway timeout error, then check the error logs of your website and figure out what's going wrong.
Closing Notes
"504 Gateway Time Out" error is merciless and hardly spares anyone. For website users, it's a great disturbance and annoyance. And for a website owner, it's a threat as website ranking and online presence can be impacted hugely.
If you're dealing with it on a regular basis, don't lose heart. The above-mentioned ways are tried & tested and have helped many to deal with this problem various times. So, don't let this error ruin your experience. Nip it in the bud with these feasible ways, or hire 24x7wpsupport support team to resolve their problem faster.