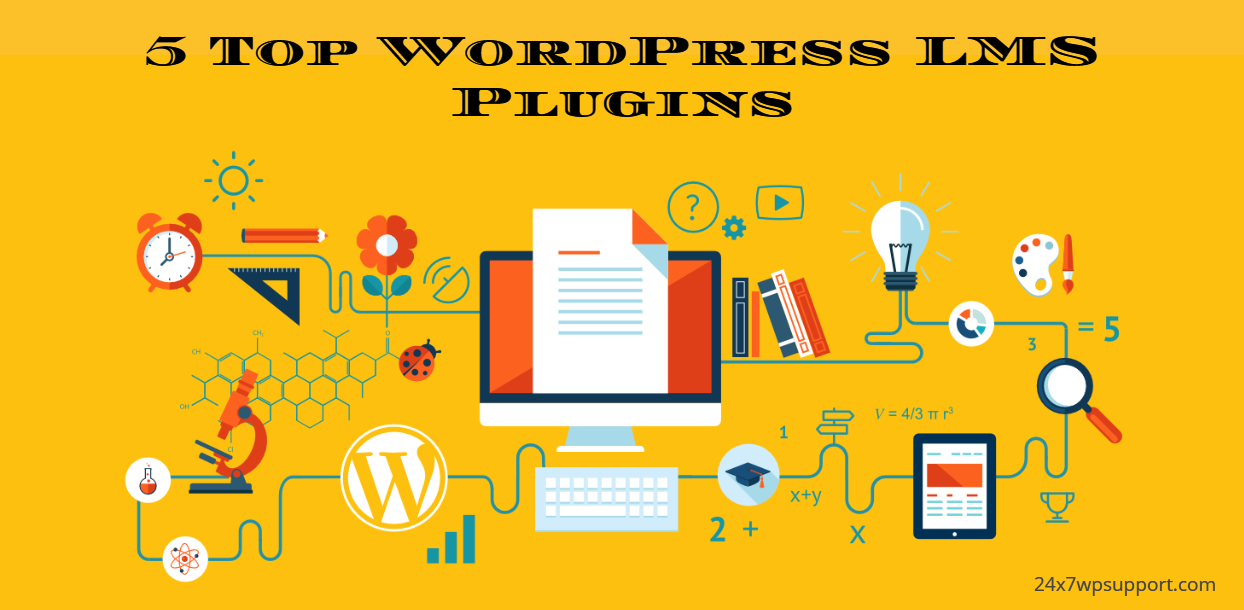 5 Top WordPress LMS Plugins
Last updated on August 22nd, 2023 at 08:44 am
Learning Management Systems (LMS Plugins) help us to administer, document, track, report, and deliver educational content via the electronic platform. To make use of them on the WordPress platform, you have to incorporate some appropriate themes to that effect.
These basically help you to achieve the objectives spelled out but without the need for shuffling from the platform to another. With many such WordPress themes out on the market, finding the right one may take you some hustles. Worry not though. We are available 24×7 here to assist you out in this.
Our team of dedicated researchers has carried out extensive studies on the issue. They have eventually narrowed down to some five best WordPress LMS Plugins of that kind. Read on and stay to the end of the blog to find out more about them.
This is a learning CMS system plugin which has many great features. The combination of these features enables you to create and sell both onsite and online courses. For a learner to take advantage of this wonderful resource, he has to fill out the amount of package he desires.
After filling out this form, the learner shall obtain a reference code with which he shall use to access the online resource if and when the need comes. It is noteworthy that this resource is availed at a fee. The learner can choose the Paymill, Authorized.net, Stripe, or PayPal.
Payments for the courses are done on a case-by-case basis and are charged as per the complexity and duration of the course on offer.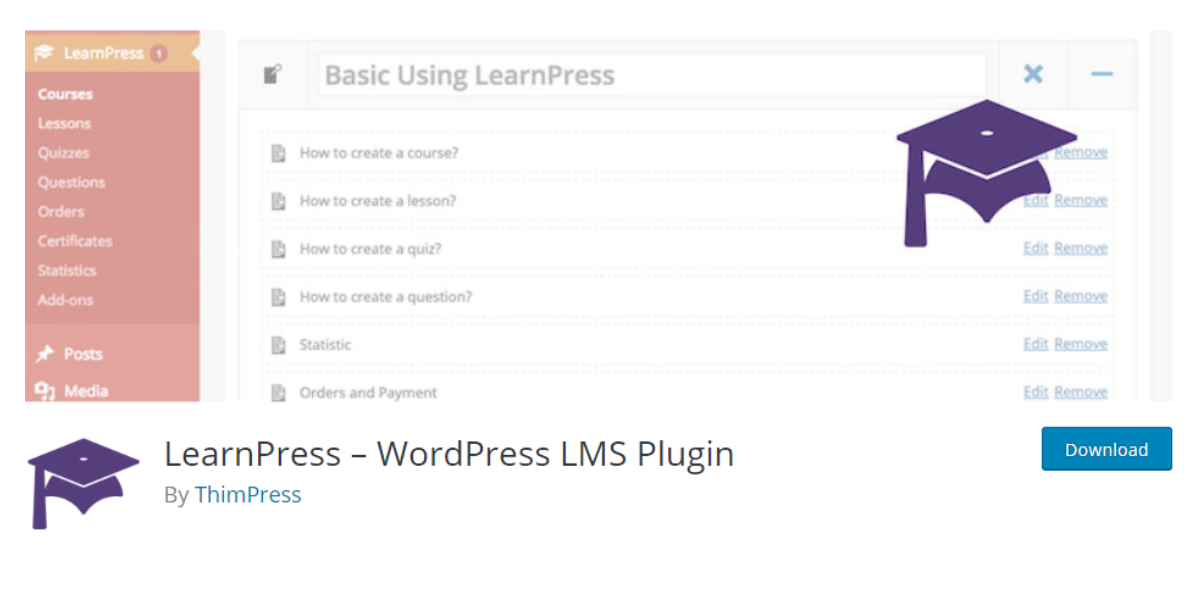 LearnPress is an all-inclusive WordPress LMS Plugin for WordPress. It is mainly used to create and sell online courses. Moreover, it is also possible for you to create quizzes and lessons with each course curriculum using this plugin.
It is comparatively easier to handle and engage. This stems from the ease of managing the production of the lessons and quizzes using the equally easy-to-use user interfaces. Moreover, it can also create online schools, educational, and online course websites faster and easier.
Unlike the Good LMS, the LearnPress is perpetually free. Nonetheless, it does have a premium high-quality variant which helps in generating extra money. On the whole, though, this plugin is generally lighter in weight yet super powerful by virtue of comprising lots of add-ons which empowers its core system.
LearnDash primarily lets you create and sell courses. However, it can also play a hand in downloading reports, managing users, and awarding certificates. Also, it grants you access to the latest in e-learning industry trends which is crucial for creating robust learning capabilities.
With this plugin, it is possible for you to sell your courses, set your desired prices, reward your learners, deliver certificates upon the completion of the courses, deliver contents automatically to your learners within some pre-defined schedules, and interact with your learners in real time.
These being the cases, LearnDash gives you some control of the entire learning and course delivery processes. This is a far cry from the rest of the competitors in that they are largely passive in nature with no controls features.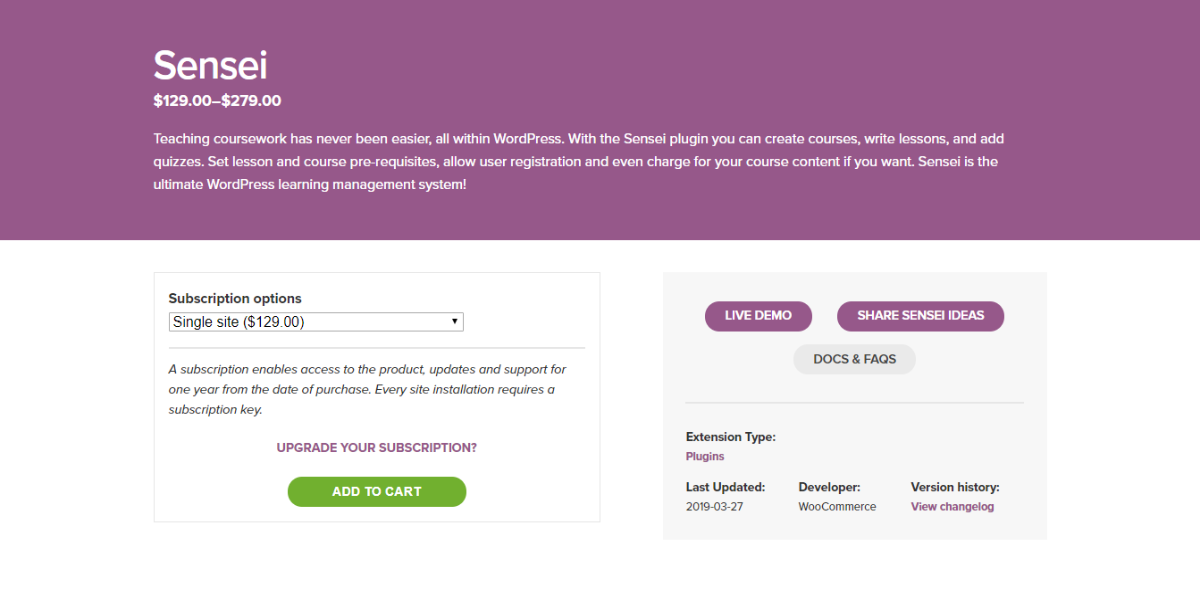 Delivering course contents exclusively within the WordPress platform has never been any easier. The Sensei Plugin allows you to achieve that feat easily and more conveniently. That is because it embodies all the vital traits that a great plugin of that kind is ideally expected to possess.
Indeed, the plugin lets you set the requirements of the course and lessons, register users, and charge for the course delivered, all 'under one roof!' It does charge per post basis rather than bundling every other expense in one comprehensive charging regime.
With this plugin, it is possible for you to theme your WordPress platform with your desired theme, keep track of your content deliveries, engage your students effectively, and award the desired grades. You hence get to obtain higher levels of satisfaction and mastery of the course content delivery with this plugin.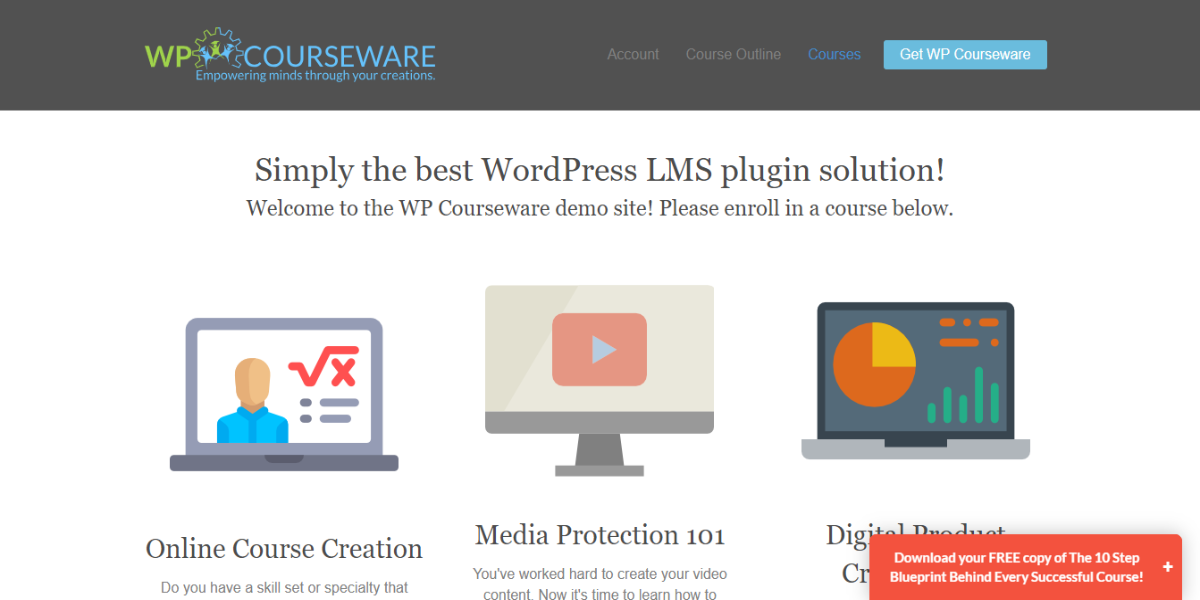 The WP Courseware is a drag-and-drop course creation tool. It was the first and by far the most widely-installed WordPress learning management system. The tool generally helps in creating and selling online courses by use of a single plugin. Perhaps an outstanding aspect of this plugin is its popularity among many entrepreneurs, companies, and universities.
All factors considered, WP Courseware is by far the most feature-rich and powerful of all the WordPress learning management systems available. Some of the most notable of these are the drag-and-drop which allows for the hassle-free creation of contents, and the drip content that allows you to schedule beforehand.
Other benefits of this plugin are the ability to restrict course contents to specific cadres of students, administer powerful quizzes, and manage your students appropriately. You do get to enjoy some mastery of your content delivery with this plugin.
Lifter LMS is a WordPress plugin that contains a lot of highly advanced features. It is a powerful WordPress LMS plugin. With the help of lifter LMS, WordPress plugin users can create online educational courses and engage the audience by showing wonderful and attractive learning experiences. This LMS plugin is easily set up even for the website is built on WordPress.
This WordPress plugin supports multi-tier courses. With the help of this login, users can create smaller courses as well as full-fledged courses. While reading courses users can add an old type of multimedia auctions chess video, audio, image, etc. With the help of this plugin, users can boost all types of engagement and convert to website traffic.
This can be possible because this plugin contains a feature which sent automatically emails, and gamification with badges. Users can also create a restriction on any page post or member. With the help of this plugin, users can also sell online courses and it also contains a payment option. Online payment can be except through many materials such as Paypal, strike credit card or debit card, etc.
Lifter LMS WordPress plugin is not available for the free version it is only available for the pro version full stop if any user wants to use this WordPress plugin with complete features then the user must pay a certain amount of money to buy its active licence with complete feature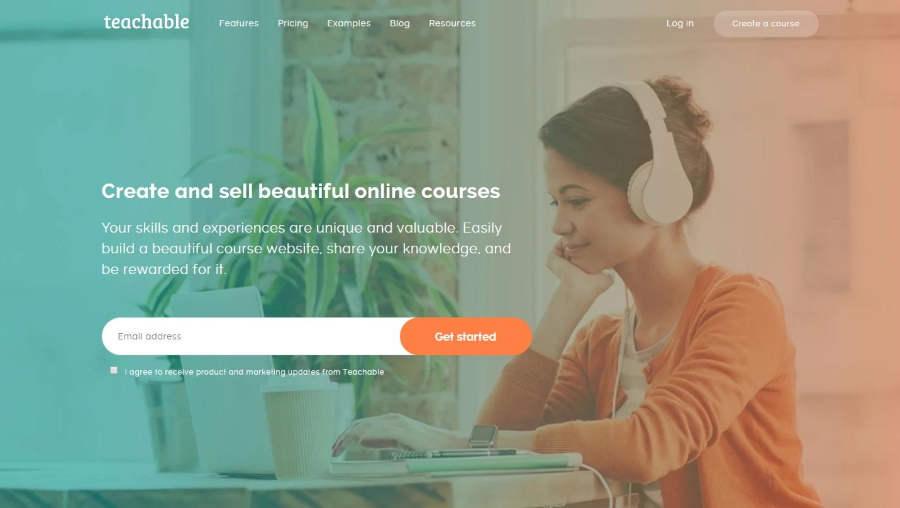 Teachable is a WordPress plugin that is used to thrive a knowledge business. There is more than a hundred k active installer of this plugin. Users can make an online education platform with the help of teachable WordPress plugin. On that platform, the user can create a live talk session for the student. It also helps online courses. with the help of this plugin, the user can sell their online program and earn money. very easy payment option is available. Payment can be accessed through multiple portals such as Paypal, stripe, etc.
It also creates its own dashboard which contains all sets of tool in one place. Through that dashboard, users can create, manage and sell online courses. This is the most expensive WordPress plugin than others. If any user wants to use its complete feature then the user must pay a certain amount then the user will get an active licence with the complete feature. WordPress LMS Plugins Installation
Conclusion
If you are a stakeholder in the field of education or are simply passionate about matters of learning, you can never overlook these WordPress LMS Plugins at all. They will truly facilitate your delivery of content and make your teaching all the more fruitful.
Why would you even hesitate to acquire one for your WordPress theme? Simply read through the explanations we have delivered above and then find out that one which is more likely to do you some good. The benefits of so doing will often bring about some everlasting impacts.
Which LMS Plugins Do You Like?
Need help in Plugin Selection or Plugin Issue? We are available 24/7 by Phone or Chat.