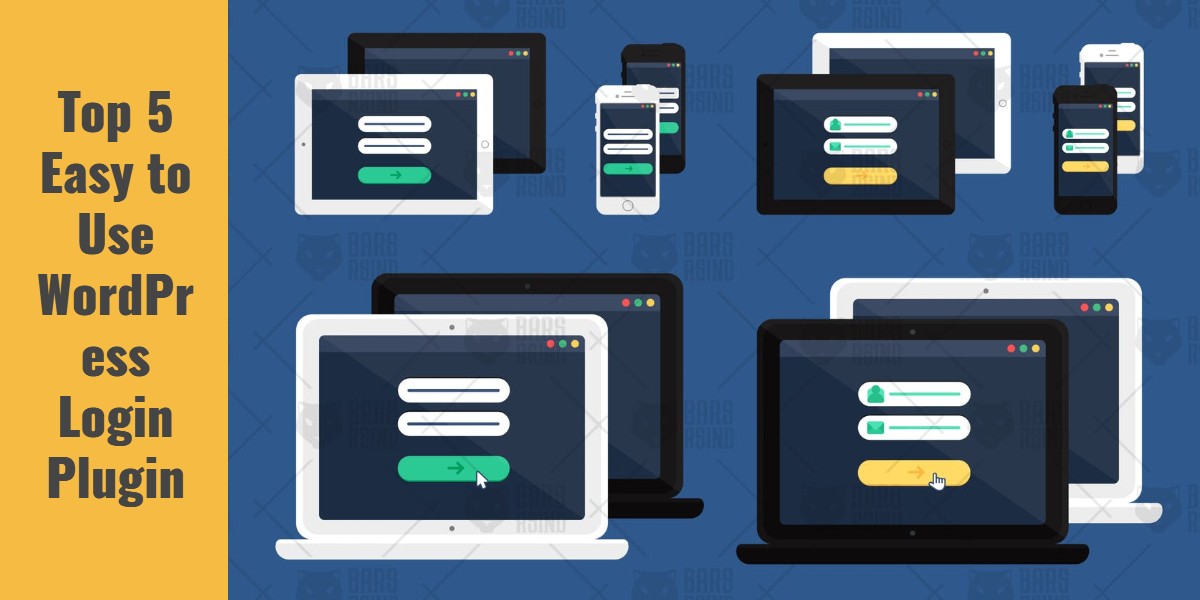 Top 5 Easy to Use WordPress Login Plugin in 2022
Last updated on August 11th, 2022 at 05:50 am
Why do people fork over their hard-earned cash for a premium theme when they can achieve pretty much the same with a free theme?
Simple they're not looking to add another run-of-the mill website in the already over-congested blogging eco-chamber. They want to stand tall over all the sites they're in competition with by offering an entirely unique user experience that's in sync with their brand and not in any way comparable to another site.
But what if we told you that adding a custom login page to your WordPress site also does the trick. That's, if you're looking to provide a unique brand identity, then think no further than to design a login page that requires your site's visitors to sign up with you before they can be granted access to certain sections of the site.
You have the option to use the default WordPress login screen. The problem is that it's slightly dampened, in addition to not stacking plenty of functionality and customization options.
But with a login page plugin, you could turn the entire look around by enhancing its functionality and by customizing the page to match your brand.
Allow us to say there's a lot you can do with the right plugin and from all the options you've got, here's a list of plugins you might want to look into: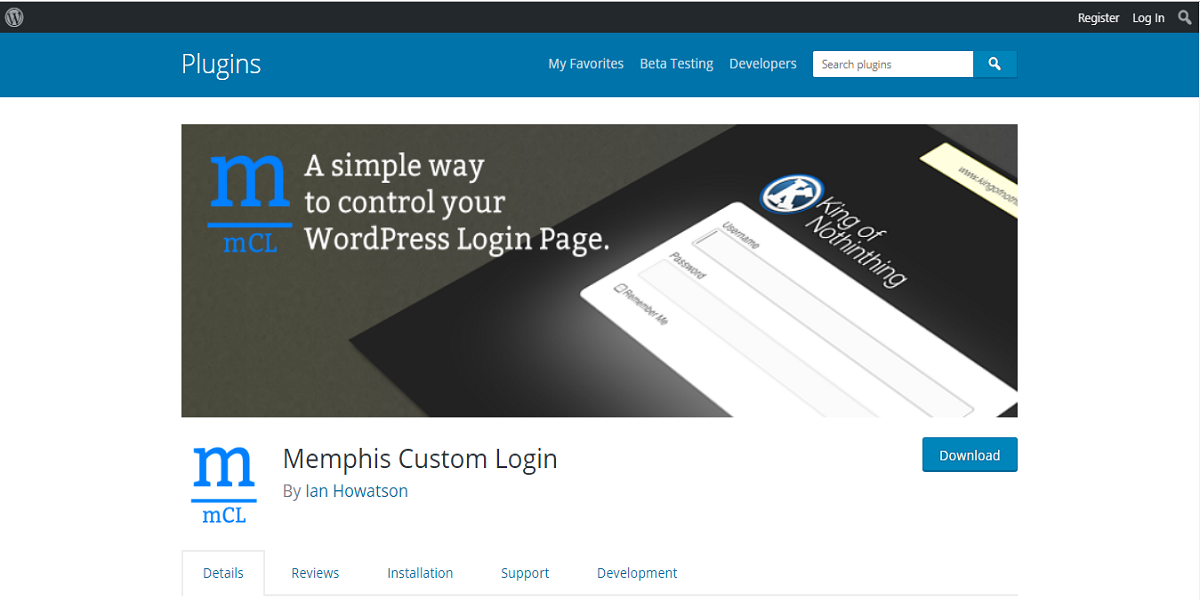 The Memphis Custom Login plugin is designed to let you customize the default login screen on WordPress. With the plugin, you can change the page's background, font type, text color, font size and so much more.
You also have the option to hide the registration or forgotten password link. This is important when you want to disable the two options. Worth mentioning is that the plugin supports SSL-enabled WordPress sites and Google Analytics.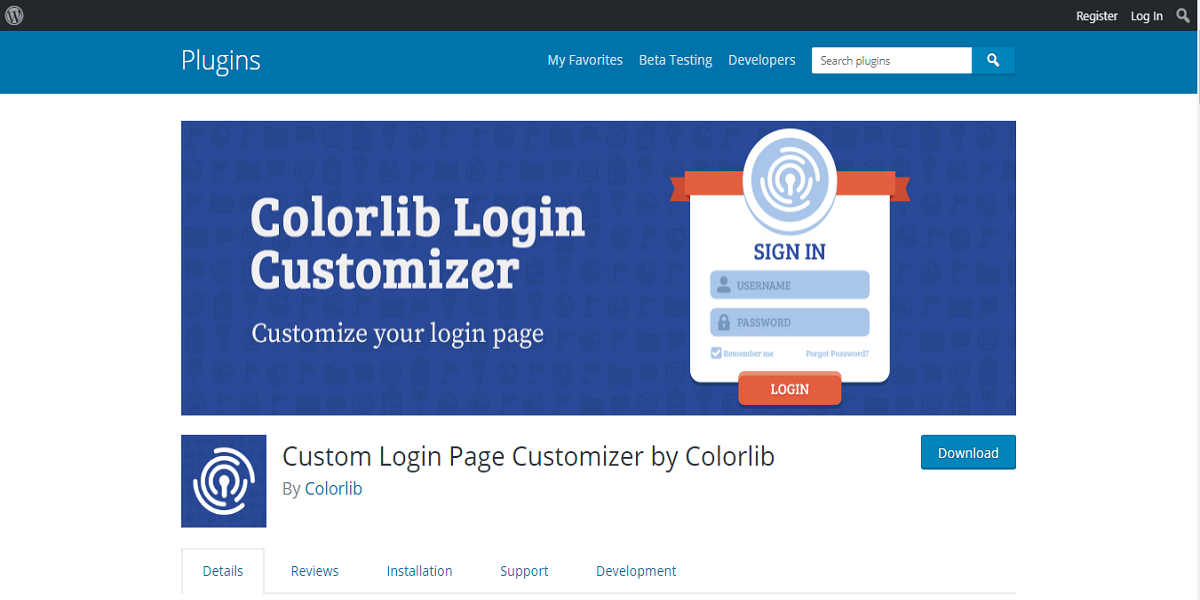 Colorlib Custom Login Page Customizer is one of the most advanced and versatile login page plugin on the list. The plugin makes it easy for you to customize the default login page and registration form on WordPress, thus giving it an entirely new look.
It's a free plugin, but it does pack the functionality of a premium plugin. Unlike all the other plugins on the list, this one allows you to customize the login feature directly from the customizer section on your WordPress dashboard.
There's a whole lot you can do with this plugin and if you've ever worked your way around a WordPress theme before, then you'll certainly have an easy time working around this plugin, as well.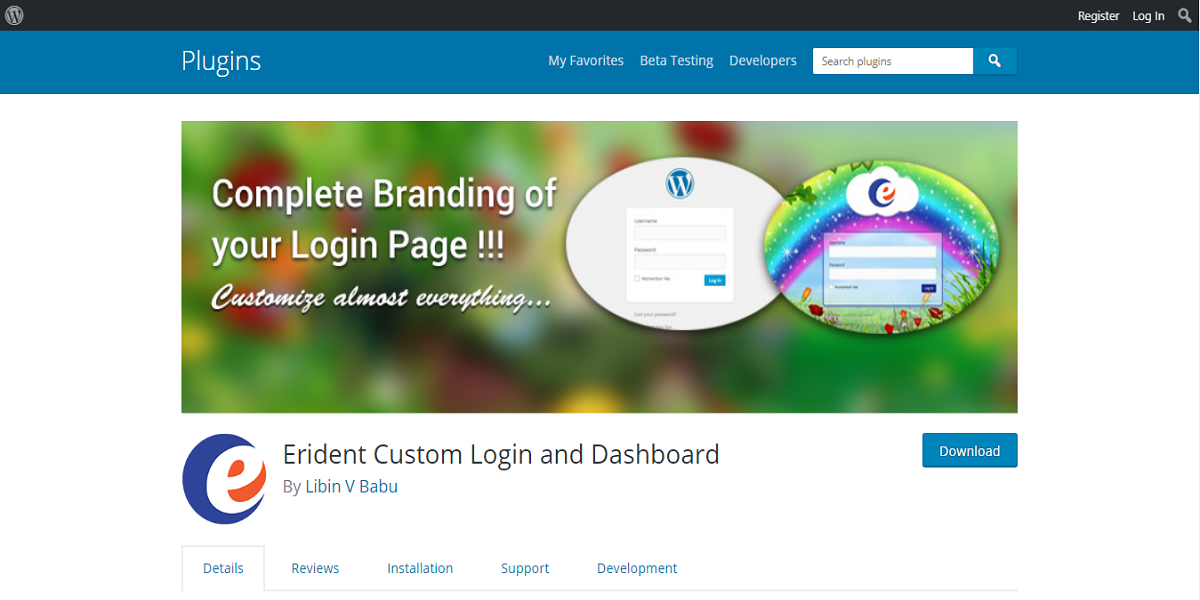 This plugin features loads of customization features for the default login page on WordPress. Starting with the ability to change the site's background, animations, font color, gradient and opacity to name a few. Not forgetting, inputting your own CSS codes for a more customized feel.
Even more important is that the plugin allows you to change the footer text directly from the admin dashboard. And just in case you're using the plugin on a number of sites, you have the option to export your plugin settings to simplify the procedure.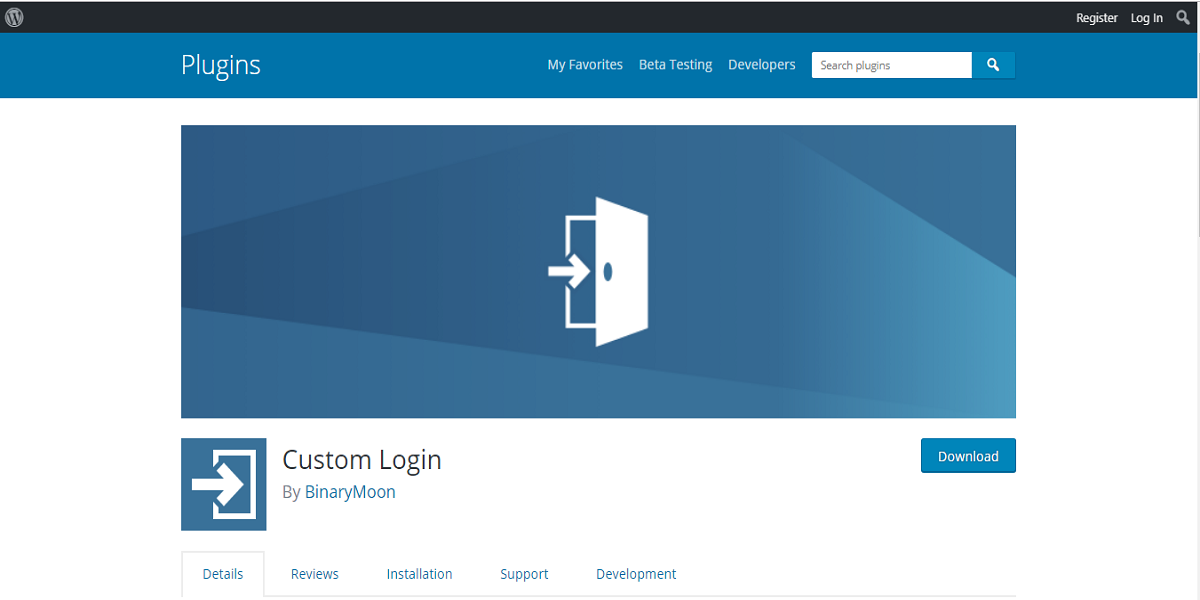 In addition to making it possible for you to carry out a CSS customization, add a background image, and change the text, font and color of the default login page on WordPress, this plugin stacks tons of other off-the-wall features you'll certainly love.
Created by Flicker Group, the plugin allows you to create a customized PSD file that you will be importing to the resource folder of the plugin as a template. Meaning, there's literally no limit as to what you can achieve with this plugin.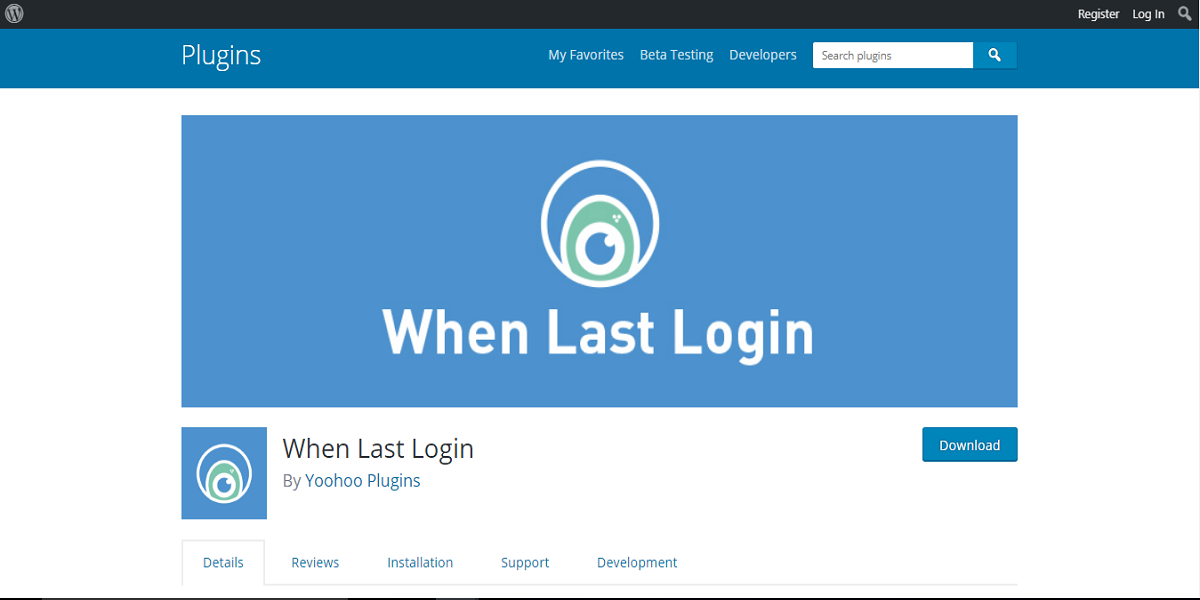 This is the plugin to choose if you're looking for something that's more lightweight and therefore less likely to bulk your site up. With the plugin, you also get to see who's active on your site together with the time and date that they were last logged in.
The plugin doesn't need any kind of configuration. You simply install the plugin and activate it and you're set to go; the plugin will automatically add a custom column to the login section of your WordPress site.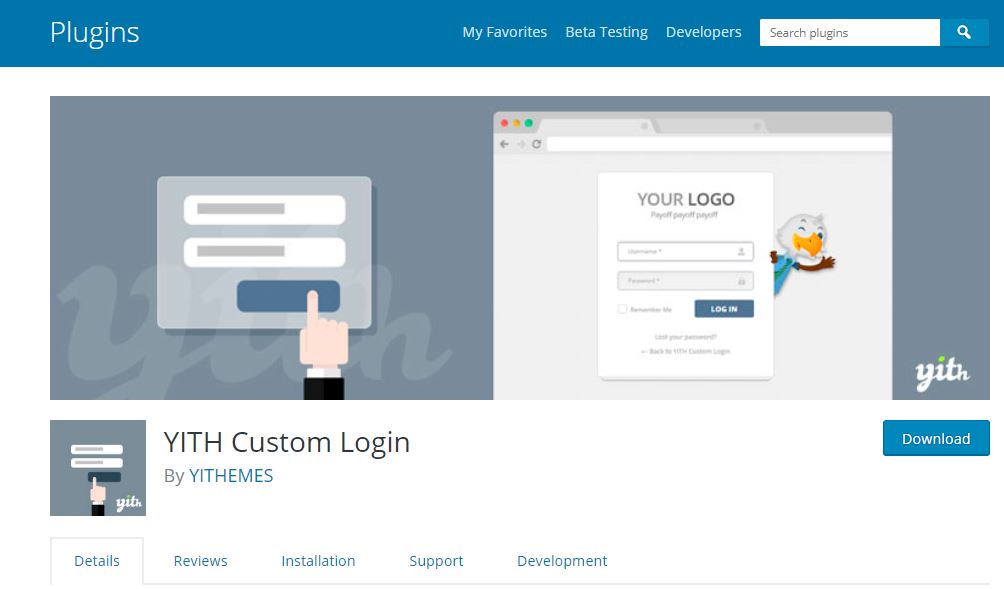 YITH Custom login is created or designed by YITHEMES. It is a WordPress login plugin having a current version of 1.15. there are more than 10k active installations have been done and it supports 3.5.1 or higher WordPress versions to install this WordPress plugin. With the help of this WordPress, plugin users can change the default style of WordPress login and not only change of style but fully customize the login page according to the user.
This WordPress plugin configuration is so easy and it also shows on the WordPress dashboard. Translation facility is also available for a few languages and the default language is English. This plugin also allowed to use of custom datasheets. It does not require any coding skill to customise YITH custom login. In the end, we can say that this plugin is user-friendly for the beginner and it also helped to create a creative and attractive login page as user want.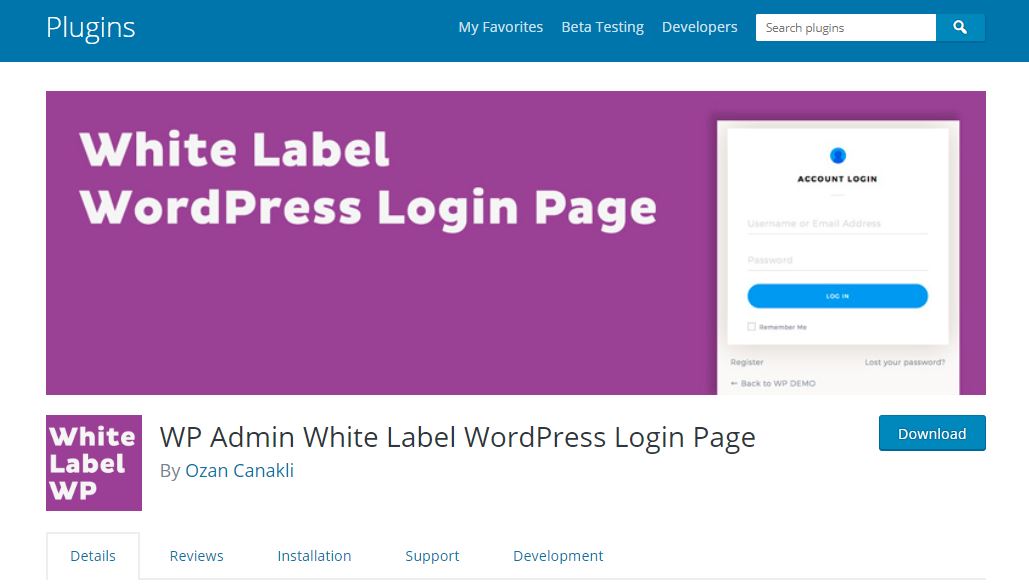 WP-admin white label login is a WordPress plugin. this WordPress plugin has been created on 19 January 2019 and the last update has been released by fixing its bugs and issues on 22 June 2020. This plugin is is Gutenberg optimised and it supports high resolution.
This plugin is compatible with all browsers such as internet explorer 11, Firefox, Safari, opera mini, and Chrome. It also supports WordPress version or higher than it. This plugin is fully customised with unlimited colors so that the user can create its login page according to its requirement. This plugin has delivered more than 25 layouts. Documentation and video of installing and using this plugin are present to guide beginner users.
It also provides Google-captcha version 2 and inbuilt social login for Facebook, Twitter, and Google plus. It also has 20 + social icons with a custom CSS section. WP-admin white label login WordPress plugin has a template that is a feasible WYSIWYG container.
Tailored login is a WordPress plugin that is used to create or design a login template. This plugin Allo used to completely customise WordPress login page and create a style manager to upload a background image for header graphic style. User can add to widget areas. It also provides custom background and header images for selecting and assigning a custom background for the header image. A one-year membership subscription or premium plan has been given by the organisation. User can create login form buttons.
Conclusion
A good number of the plugins on the list are absolutely free. It's be however noted that doesn't render them less effective. We suggest that you go through the list, checking out on all the plugins we've cherry picked for you to find out that one plugin that works the best for your site. Whether you're looking for a free plugin or are willing to shell out a little amount for a premium version of the plugins, one thing we're sure is that we got you covered with this list.
Which Login Plugins Do You Like?
Need help in Plugin Selection or Plugin Issue? We are available 24/7 by Phone or Chat.