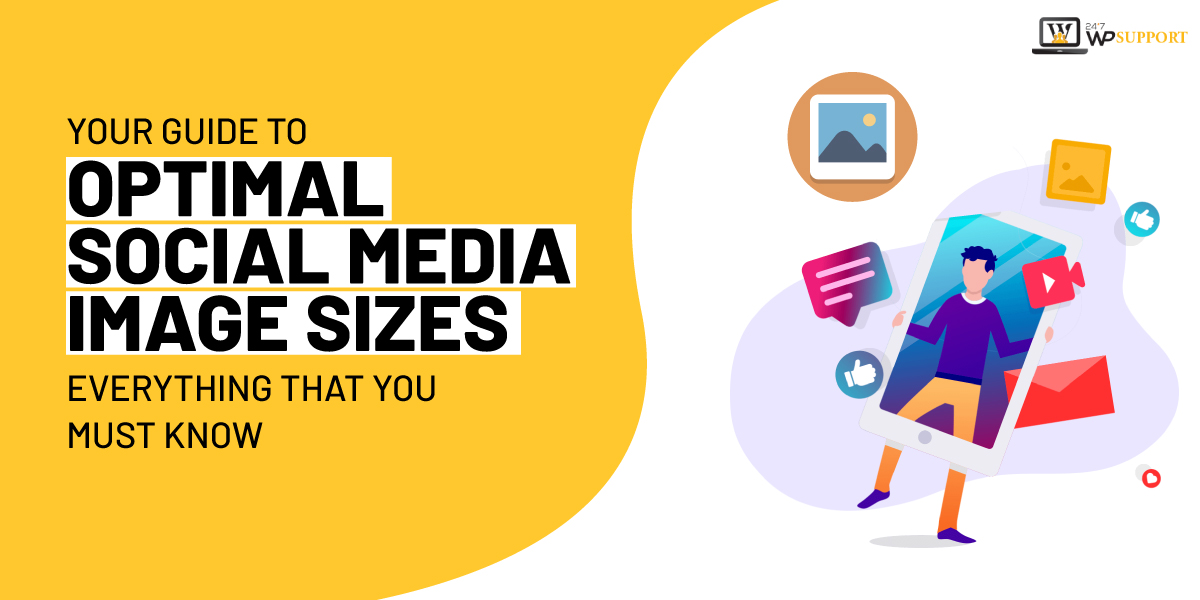 Your Guide to Optimal Social Media Image Sizes – Everything That You Must Know
Last updated on September 29th, 2021 at 11:10 am
The power of social media is known to everyone. With more than 3.5 million users worldwide, this is a great place to be when you need to expand your network. But, there is one more thing crucial than being on social media. It's using the right kind of social media images. Yes, it's the image that attracts the attention of others and forces one to follow others.
No matter which social media platform you're using, the right kind of social media image is what one needs to disperse vital information, double up the users' engagement, and attract others. For a business, social media images of the right size and right caption hold the power of the whole world to change the entire picture.
However, things are not as simple as it seems as choosing the right kind of social media image sizes is a tough nut to crack. There are tons of complexities and technicalities involved in the job.
Don't worry. We got your back in this. The blog features all the key facts that one should know about social media image sizes. So, stay tuned. Alternatively, contact the 24x7WPSupport WordPress team for image optimization or other similar services.
Why One Should Be Worried About Social Media Image Sizes?
Before we come to the point, let's figure out what it means to have the right social media image sizes. When you're using a social media image for your brand, there are tons of things to keep in mind. For instance, businesses should make sure that the copyright laws shouldn't get defy. If it happens, you're in a serious mess.
Social media images with poor image quality or resolution will leave a negative image on the users. It hits the professional image of the brand.
The right kind of social media images will help your feeds to be social media optimized. It increases engagement and ranking.
With improper image, odds of facing auto image cut-off are higher. If the image was carrying some information then this auto image correction will lead to half-baked information dispersing.
A social media post with the right kind of social media images will withstand future changes for sure. So, if you haven't thought of using social media images of the right size then do it right now as this is going to bring some revolutionary changes to your social media profile.
Here are the things to keep in mind to get the right social media image size on each platform:
Facebook Social Media Image Size Guide
Undoubtedly, Facebook is the leading social media platform with 2.9 billion active users monthly. Over a single click, it connects you with the world.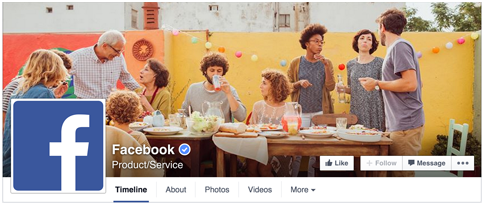 The platform has managed to hook its users because of its constant interface update.
So, what may seem appealing today on your Facebook profile can become outdated the next day. Here is a quick guide of Facebook image sizes to use for each type of photo.
Profile Image
The profile picture is the first thing that one will encounter. It's the most crucial image on Facebook as it represents you everywhere on Facebook. Whether you leave a comment or chat on messenger, your profile picture will be there.
Speaking of right Facebook profile image size, it's 180 * 180 pixels. If you're accessing your profile on a desktop then it will display as 170 * 170 pixels and on a smartphone, the ideal display is 128 * 128 pixels.
Cover Photo
After the Facebook profile image, the next thing that will be the point of attraction for others is the cover photo. So, make sure it's right and relevant. The ideal pixel for this is 820 * 312 pixels. If you're using your brand image or company logo then make sure that the size is no less than 400 * 150 pixels.
On desktop, the ideal display image size is 820 * 312 pixels while 640 * 360 pixels is what one needs to maintain for display on mobile devices. Anything less than these dimensions will make the image look blurred and unprofessional.
Other Facebook Images
Apart from profile and cover photos, users have shared images, Facebook event cover phone, shared link images, and Facebook stories images. Here are the acceptable image sizes for them.
a) Shared Images – 1200 * 630 pixels
b) Facebook Event Cover Photo – 1200 * 626 pixels
c) Shared Link Image Size – 1200 * 628 pixels
d) Facebook Stories – 1080 * 1920
Instagram Optimal Image Size Guide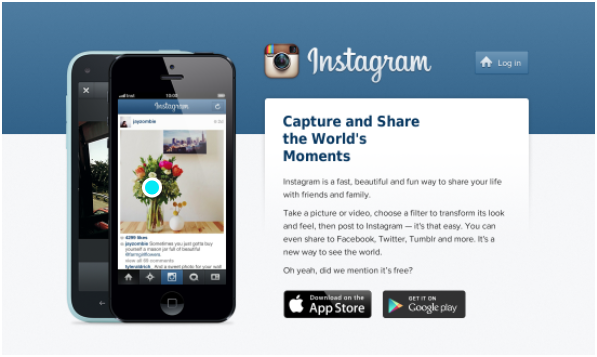 While Facebook is about many things, Instagram is all about images and pictures. You can't post anything on it without an image. For motives like attracting more followers and topping the Instagram algorithm, here are the image size recommendations to follow.
Profile Image
Here also, the purpose of profile image is the same, to represent the user everywhere. So, it has to be outstanding. The suggested size for the profile image is 180 * 180 pixels. However, 110 * 110 pixels work just fine, 180×180 has been chosen to keep the fact in mind that some users can access Instagram on desktop as well.
There is one more thing to keep in mind. The Instagram profile image is displayed in a circle. So, certain parts will crop automatically. Don't forget to adjust the image accordingly.
Instagram Posts
Instagram posts are all about images. Without a picture, you can't post on Instagram. The best pixel for posts is 1080 * 1080. Anything above this pixel will be auto resized or cropped. Anything less than this will be stretched and make things a little ugly. So, you better stick to this pixel only.
Stories
Other than posts, people upload their images as Instagram stories as well. They are short images, uploaded for 24 hours online, at the top of a feed. It came into being in 2016 and got famous. For creating impressive stories, don't forget to keep your Instagram story feed of 1080 * 1920 pixels and in an aspect ratio of 9:16. Whether you're posting a personal story or an ad story, follow this social media image size recommendation for Instagram stories.
Instagram Ads
For businesses, Instagram ads are the best bet to make when garnering more and more awareness is the aim. In no time, it will educate users about your services and product. To create an impactful ad, keep the image size 1080 * 566 pixels (for rectangle images) and 1080 * 1080 pixels (for square images). The aspect ratio should be anywhere between 1.91:1 and 4:5.
Twitter Optimal Image Size Guide

Twitter is a great place to be to speak out mind and share your thought. Mostly, it serves as an official platform for businesses where they can make announce about services and facilities. Here, it's not necessary to include images in every post. But, mostly they are used as they grab the attention instantly. Let's understand the social media image size requirements for Twitter.
Profile Photo
The perfect Twitter profile picture should be 400×400 pixels and a maximum of 2MB in size. The aspect ratio should be 1:1.
Header Photo
Instead of the cover photo, Twitter has a header phone and is displayed as a profile banner. Businesses can use this space for brand promotion. Every header photo on Twitter should be no less or more than 1500 * 500 pixels and should feature an aspect ratio of 3:1.
In-Stream Photos
In-stream photos are the images displayed in tweets and they should not be more than 1024 * 512 pixels and less than 440 * 220 pixels. One can upload in-stream photos in PNG, JPG, and GIF format keeping 16:9 as aspect ratio.
LinkedIn Optimal Image Size Guide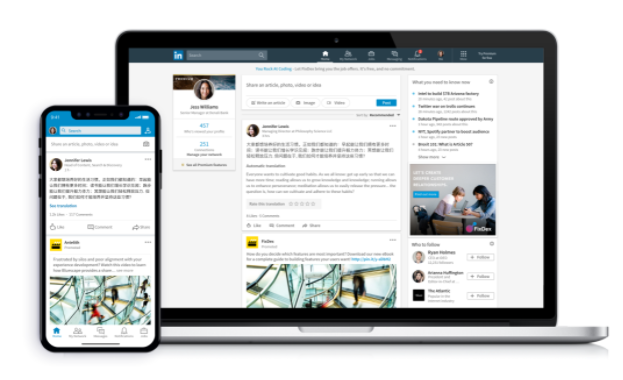 Mostly used by working professionals, LinkedIn has become one of the leading job markets places. Recruiting people, promoting one's skills, exchange of CV, job posting, and business promotion; you name it and LinkedIn is handling it. Let's find out what is suggested image size pixels are on LinkedIn.
Profile Photo
Mostly, it's suggested to have a professional picture with no sloppy look as a LinkedIn profile image. It should be 400 * 400 pixels.
Background Image
The background image is like a cover photo of Facebook and is larger than the profile image. For this image, the right dimensions are 1584 * 396 pixels.
Company Page
If the LinkedIn account represents an organization then the brand's logo is mostly used as a profile picture. In that case, the logo should be anywhere between 300 * 300 -400 * 400 pixels. The cover image then should be 1128 * 191 pixels. JPG and PNG file formats are uploaded by LinkedIn. In case you're uploading a square logo then the image size should be 60 * 60 pixels
LinkedIn Life Tab
In this space, users are allowed to say a little more about the company and providing others deeper insights. The hero image size in this section is 1128 * 376 pixels. For custom modules, 502 * 282 pixels is the best bet.
Images for Ads
Users promoting their businesses with LinkedIn ads should keep the company logo and spotlight logo in 100 * 100 pixels while 300 * 250 pixels is best for the spotlight background image. The sponsored content should be 1200 * 627 pixels.
Ending Notes
Thriving in today's world is impossible without having a social media world as it opens a whole new world of opportunities for businesses and individuals, provided you have done the right things. Just as actions speak louder than words, images speak louder than anything in the social media world.
With the right kind of social media image, one can break the glass ceiling and tough the highs. The above-mentioned social media image size guide is here to guide you at every step and make you outshine others. Follow it by heart and let the magic begin.