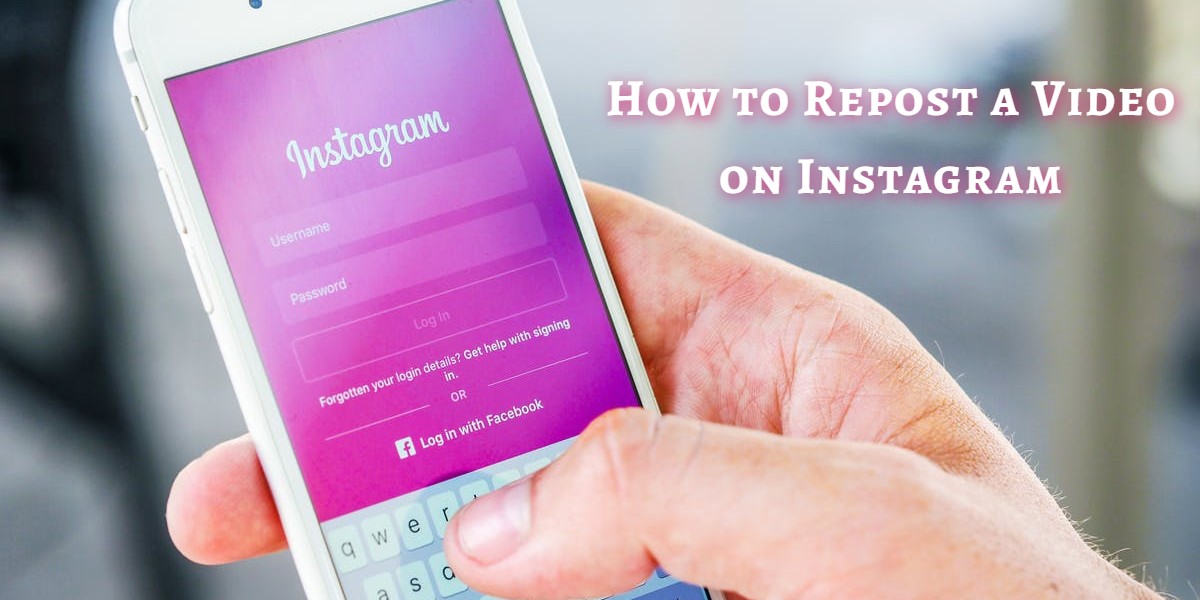 How to Repost a Video on Instagram
Last updated on June 20th, 2022 at 06:45 am
What Is Instagram?
Instagram is easily one of the most popular photo sharing social networks today. However, if you are not used to social media, it's possible that don't know what Instagram is.
To summarize, it is a platform where people connect with their friends and people they don't know by posting content. It is one of the most widely used social media platforms, which makes it ideal for promoting your products and services.
How Does Instagram Work?
Like any social media network, Instagram has an "algorithm" which sets the rules around how the network will work. It also dictates who sees which content, and when he or she sees it.
The platform has a standard "chronological" feed, which prioritizes specific types of content. Some of the important attributes that determines who sees what kind of content are 'Relationship', 'Interest', and 'Timeliness'.
The relationship refers to the person's level of connection to a certain page, profile or account. Similarly, attributes, such as interest, denote the type of content a user engages with the most on Instagram, while timeliness refers to how recent the posted content is.
Benefits of Reposting on Instagram
By posting high quality content about your business, you can attract and retain users and convince them to make a purchase. Furthermore, by gaining the attention of people on a popular platform such as Instagram, you can drive more traffic to your website.
However, if you only keep posting content about your brand, you will soon lose your edge and appear as a run-of-the-mill promotional business. To stay relevant with your target audience and engage them, your account must include different sorts of content.
Being able to repost videos of other people on Instagram allows you to cash in the social aspects of the platform. The best thing about this is that you won't have to generate new content to gain positive engagement with your customers on the platform.
Reposting content on Instagram can be an excellent addition to your marketing strategy. It allows you to promote co-marketed, branded, and user-generated content. As a result, you can explore new marketing strategies, diversify your profile, and boost customer engagement. Moreover, it also helps in increasing your ROI as your page gains more attention.
However, since you are reposting someone else's work, you need to keep a few things in mind:
Permission – Asking for someone's permission is not only common courtesy, but it's also mandatory. Instagram's terms of use dictate its users to ask a creator's permission before reposting their content, so don't forget about it.
Give credit – Passing off someone else's work as your own is illegal and counts as copyright infringement. Therefore, presenting someone else's video as your own will land you in trouble. You need to give credit to the original creator of the video you choose to repost.
Editing content – Even if you get the content creator's permission to share their content and you give credit to them, it's not right to modify the content before reposting it.
How to Repost on Instagram
The act of reposting content on Instagram is similar to retweeting the tweets you like on Twitter. However, Instagram does not offer a direct option to share content as Twitter does. The reason behind this is that Instagram commits itself on providing users with fresh or 'instant' content; hence, the name 'Insta'–gram.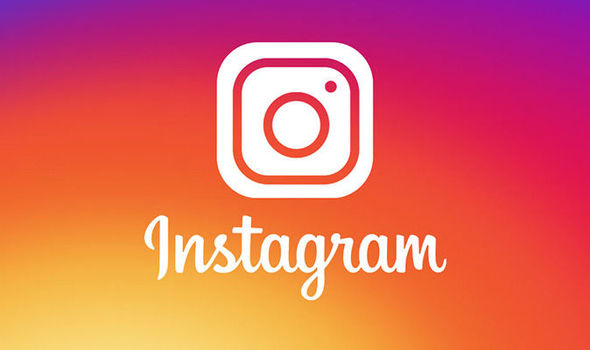 Do It Manually
The simplest way to repost content on Instagram is by doing it manually. However, it only works for pictures, not short clips or videos. First, you have to take a screenshot of the picture you want to share.
After taking the screenshot, the image will be saved on your device. However, you can't repost the image just yet. You will first need to crop the image and remove any additional portions of the image that you don't like.
To crop the image into the right shape, search for the Photos app on your phone. This app is available in both Android and iOS and works almost the same for both of them. Open the app, select the edit icon, then the crop icon, and start editing the image. Alternatively, you can use Instagram's editor to cut out extra portions of the image.
While this a convenient way for reposting Instagram images, it's important not to forget to attribute to its original creator. Before posting the image, include the caption used by the creator and give credit to him or her.
How to Tag People on Instagram and How to Add a Story
One of the most attractive features for marketers is Instagram Stories. These transient, bite-sized snapshots and clips are easy-to-post and are great for getting the message across.
Recently, Instagram introduced the feature of tagging people by providing a link to their profile on the platform. This allows online users to share what's going on in their life and help others stay notified. Moreover, if someone has tagged you in a story, you can repost that video or photo as your own Instagram story. To try this technique of reposting videos, follow the steps below:
How to Tag People on Instagram
To be able to repost videos through this method, you need to ask the creator to tag you in the story. The creator of that video can do this by typing your account name in @mention.
Tagging people on Instagram stories is extremely easy. All you have to do is to click on the reply option and type the name of the account you want to tag in the @mention.
After doing that, the tagged person will be notified that they can repost your story. As a result, once a user starts tagging you in their stories, you won't need to ask their permission to repost those stories.
The tagged person will also receive a notification, which notifies them about being tagged. This notification will contain a link that allows you to repost that story on your account
How to Repost a Video as Your Story
If a user wants to repost a story they can, click on the link, that says "Add This to Your Story". After that, they will immediately get the option to edit their repost. Here, they have the option to resize the post, add stickers, texts or anything else they want in the repost.
While this strategy is great for sharing any post, it's not always possible to get yourself tagged in posts. Therefore, it's better to find another way to repost Instagram posts.
Top Five Best Instagram Repost Apps for Android and iOS
If you want the reposting method to be as easy and straightforward as possible, you should try downloading an app to extract content for reposting. Although most applications are designed for a specific operating system, you won't find much difference between Instagram repost apps in Android and Instagram repost apps on iPhone.
If you want to find an application for reposting, just type the word repost into either the Android or the iOS app stores. These apps provide you with an easy way to repost Instagram posts without going through multiple steps. Moreover, you won't have to download any additional applications after installing these apps.
Here are the top five repost apps for Android and iOS: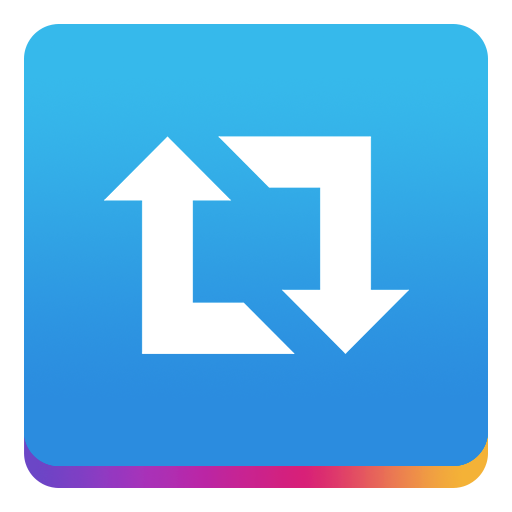 Repost for Instagram is one of the best reposting app for Instagram on any store. The repost app is the best Instagram repost on any platform and has millions of downloads on Google's famous Play Store.
What makes this app unique is that it is extremely easy to use and you can use it to repost anything from Instagram. The application provides you with an Instagram username guide and it is available on both iOS and Android operating systems.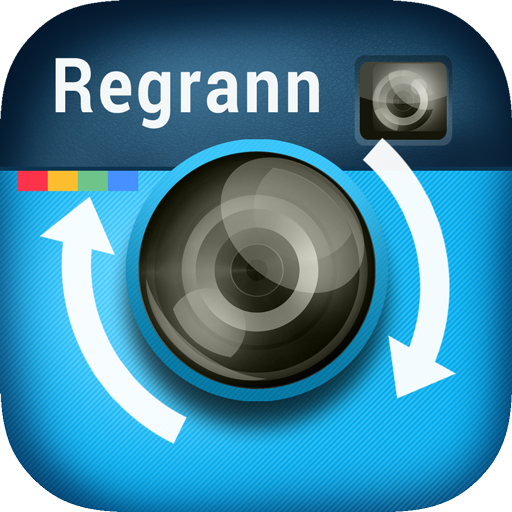 Repost for Instagram Regram is another exciting application for reposting Instagram reposting Instagram content. This application is hugely popular among Instagram users and has almost 5 million downloads on Google Play Store. What this app lacks in design, it compensates in quick functionality and response. It's available on both iOS and Android.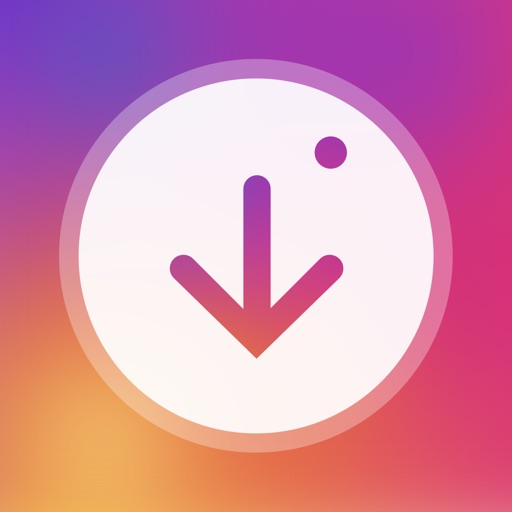 Save and Repost for Instagram is a useful app for saving content from your favorite photosharing platform. It also gives you the option to download and save all your favorite content directly on your phone. Therefore, you can share things directly from the phone's gallery.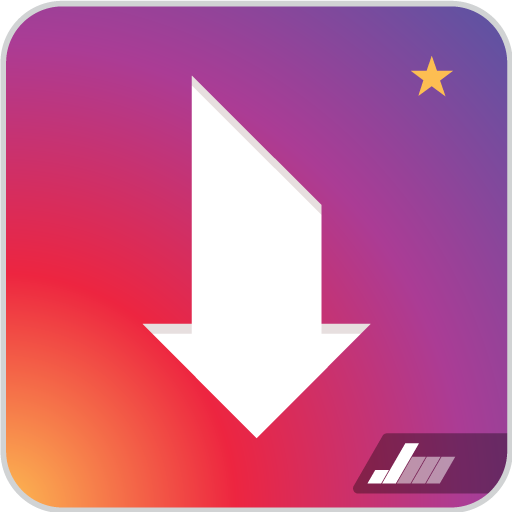 If you don't like a minimalistic design and looking for something creative in your reposting app, Repost via Instant is for you. It gives you the option to download what you want to repost on your phone's gallery.
Repost Photo/Video Instagram allows you to repost content directly on your Instagram account. It is one of the fastest regram applications on the store and allows you to download your favorite reposts on your phone.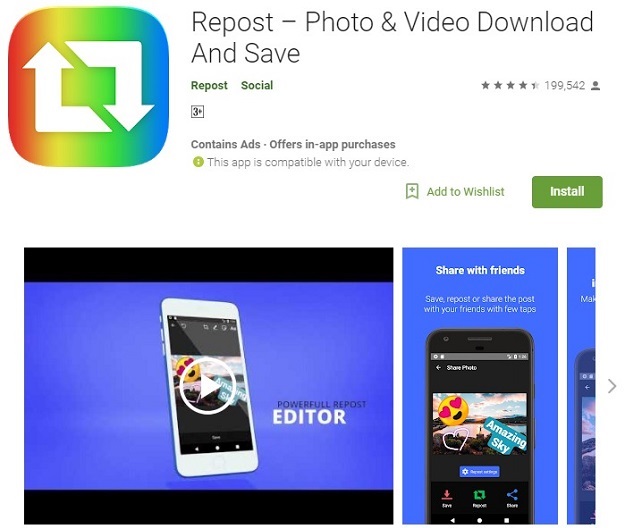 How to Repost a Video Using an App
In this example, we will use the application known as Repost for Instagram. The application is available on both the iOS app store and Google Play Store. Since most applications for reposting Instagram videos work the same way, don't get confused if you have downloaded an application named similarly. Follow the steps below to start reposting:
Download Repost for Instagram.
First of all, visit the relevant mobile app store on your phone. You can also open the right page by clicking on the link to the iOS app store or Google Play Store for Android. The application directly integrates with Instagram. Therefore, you can share content from other Instagram users on your device.
Identify a Video or Photo to Repost
Explore the Instagram app on your phone and search for the post you want to repost on your own Instagram account. Open the original poster's photo gallery and see it in full view
Copy the URL of the Post You Want to Repost
Once you open the video or photo's landing page, open the press the "…" icon present on the upper-right hand corner of the post. After that, choose "Copy Share URL" to save the URL on the device's clipboard. One thing to note here is that the button of both Android and iOS versions have the same "…" icon.
Open Repost for Instagram
After copying the video's URL on your phone's clipboard, open the Repost for the Instagram app again. The app will detect the URL saved on the clipboard, and you will see the post you copied will appear on the app's homepage.
If you want to edit how the repost icon appears on Instagram, tap the arrow icon on the right side of the post. After setting the repost icon, select "Repost". Lastly, tap on "Copy to Instagram". Here, you will see options to add filters and edit the post
Edit the Post's Caption and Share Your Repost
After finalizing the changes you want to make in the repost, continue on to 'Next'. Here, you have the option to edit the caption of the post you're continuing with. If you want to add the original caption for the post, click on the caption field and paste it directly from the post. For that, you will have to select the 'Paste' option. Remember, the caption should contain the name of the original creator.
Use Cross-Platform Downloaders
If you use Instagram on your desktop instead of your mobile phone, you still have options to spare. Free applications like DownloadGram allow you to repost Instagram content even on your laptop. Simply follow these steps:
Find the Video on Instagram
First, you need to locate the video you want to repost on Instagram. After finding it, copy the post's full URL. Since you are using the service on desktop, you'll see its URL in your browser's address bar.
Go to DownloadGram.com
To continue with the process, visit DownloadGram's website and paste it into the text box on its homepage. Once you paste the link and press the "Download" button, the website will start downloading the given video or image.
Reposting to Instagram Directly
If you want to share the repost directly to Instagram, the post will only appear on your primary Instagram feed. As a result, this will not appear as a story. Instead, the post will be saved indefinitely on your profile and anyone who visits your profile or follows, you will be able to see it.
This also happens when a person tries to share downloaded media from the library instead of using the Instagram app.
Repost the Downloaded Video to Instagram Stories
To repost the downloaded video to Instagram stories, open the main page of the Instagram website. After that, continue to the option that leads to your camera roll. From there, choose the video you want to repost.
Just like the mobile apps, you can customize the video to fir into your Insta Story. You can also tag other accounts you want to share the story with. However, don't forget to @mention the original creator of the video or image you reposted.
To summarize it all, Instagram is a great platform for sharing ideas, promotional campaigns, and even events from your day-to-day life. If you are a business owner, you can base your marketing strategy on Instagram and use it to boost engagement with customers and promote your brand.
However, regardless of which technique you use for reposting, you must always remember to give credit where it's due. If you skip giving credit to the original creators of the content you are sharing, you can easily land in trouble and face restrictions on your account.