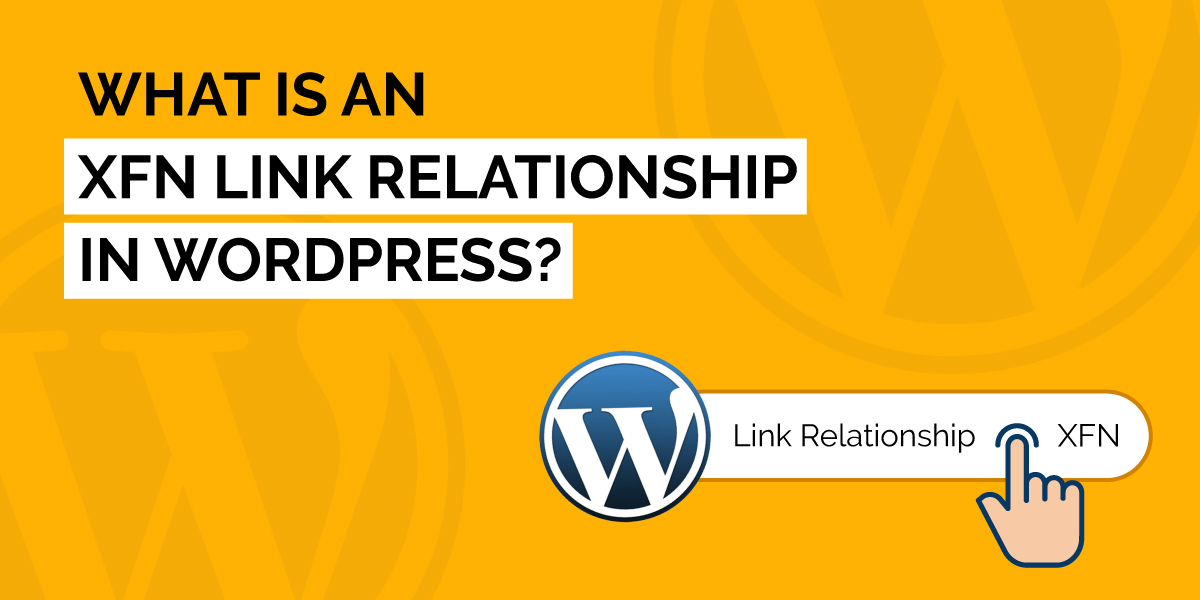 What is an XFN link relationship in WordPress?
Last updated on June 6th, 2022 at 08:34 am
XFN link relationship in wordpress stands for XHTML friends network. XFN Standards can also be maintained with the help of the Global Multimedia Protocols Group. This XFN is going to be used for the purpose of hyperlinks. These hyperlinks described all the real-world interfaces. In other words, we can say that XFN can also be used to build interlink connections over social media. We know that there will be no central server where information can be stored. These all things are to be created to put XFN relationship converting from hyperlinks. These XFN make more sense in terms of SEO.
How to get started with the link relationship (XFN)
Latest understand with the help of an example
user having a friend named John. and uses a friend running a blog where he can deliver information related to smartphones. The user also has a blog or a website and he wants to connect that blog and website with their friend or John's website. After that user only need to add a single line of code into their website that is
<a href="http://john-blogs.com/">John's blog</a>
Then use our website also visible to use friends or John's website. Now the user will step ahead and add a relationship towards the hyperlink. Then the user needs to through the above statement then the user must add hyperlink code rel=" friend". Then the final code looks like the below code.
<a href="http://john-blogs.com/" rel="friend">John's blog</a>
Users can use more than one relationship link value. if any user is using more than one value then the user needs to provide space between two values so that both values are separated from each other.
Let us understand this thing with the help of an example so have a look at the example which is given below.
for example
letters a user meets John in real life now users need to add a link to John's website with more than one value so check out a line code which is given below.
<a href="http://john-blogs.com/" rel="friend met">John's blog</a>
By the help of the above code, all people may come to know that the user is a friend of john.
What is the list of XFN values that are to be used most commonly
As we know that there are a lot of XFN values that can be met and used throughout our relationship. After all, we are going to represent the most common statement that is to be used in building XFN hyperlinks.
Friendship
In friendship status, users have only these three values that can be picked from the hyperlinks. Check out all these values which are given below.
Contact- whenever you meet with someone and are ready to get in touch with that person.
Acquaintance – we meet for a short time and we are close enough with that person in a short meeting that person is also called a friend.
Friend- As the name describes that person we called a friend.
Professional relationship –
Family – link relationship (XFN)
Child
Parent
Sibling
Spouse
Kin
Romantic
Muse
Crush
Date
Sweetheart
Identity
Physical
Geographical
In this article, we learned about the XFN relationship and we also provide a complete list of that which is given above. However, users can start using XFN today to show and represent our relationship and boost up or search engine optimizations (SEO).