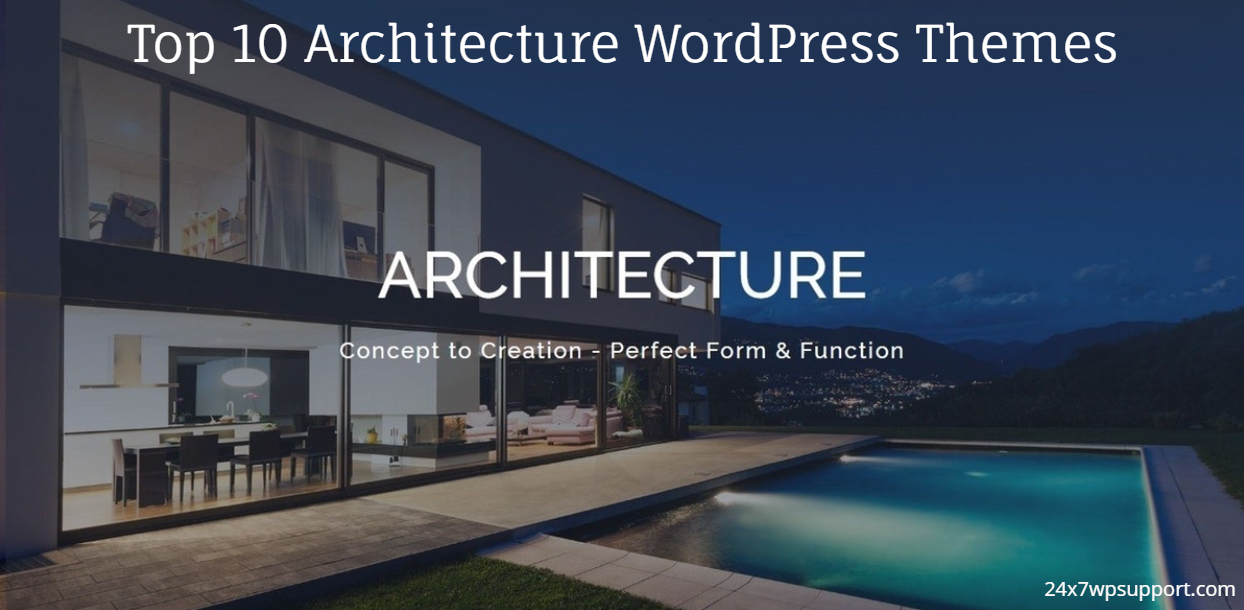 Top 10 Architecture WordPress Themes
The nature of architecture makes it a niche service on its own, and NOT just a subset of real estate. This is partly due to its high cost, and mostly because of its specifications.
It's also one of those few businesses that you can earn you millions in profit with just a few leads. In other words, every lead you get in this business counts, and which is why you must be willing to go an extra mile and make sure you're doing everything within your capabilities to capitalize on every lead that swings your way.
So it's crucial that you start by investing in a stylish, professional online presence. If you've ever taken your time to either design or envision a beautiful building project, then the next thing you'd want to do is to make sure you're showcasing it out there for the world to see.
Luckily for you, WordPress makes it all easy for you by providing a long list of themes that have been specifically designed for builders, architects, and property designers.
It gets even better with this post – where, instead of scrapping the net trying to find that one fitting WordPress theme for your architectural project, we did the groundwork for you and pulled a top 10 list of the best architectural themes the market has to offer,
These themes arrive with all the features that work almost seamlessly for the architectural industry, in addition to being designed in a style your clients are certainly going to love.
That being said, we suggest that you go through the list and pick a theme that you think appeals to you the most. You can thereafter go ahead and install it to get started, making sure you're adding your own projects, testimonials, and photography.
Now let's dive straight in and get started with the list: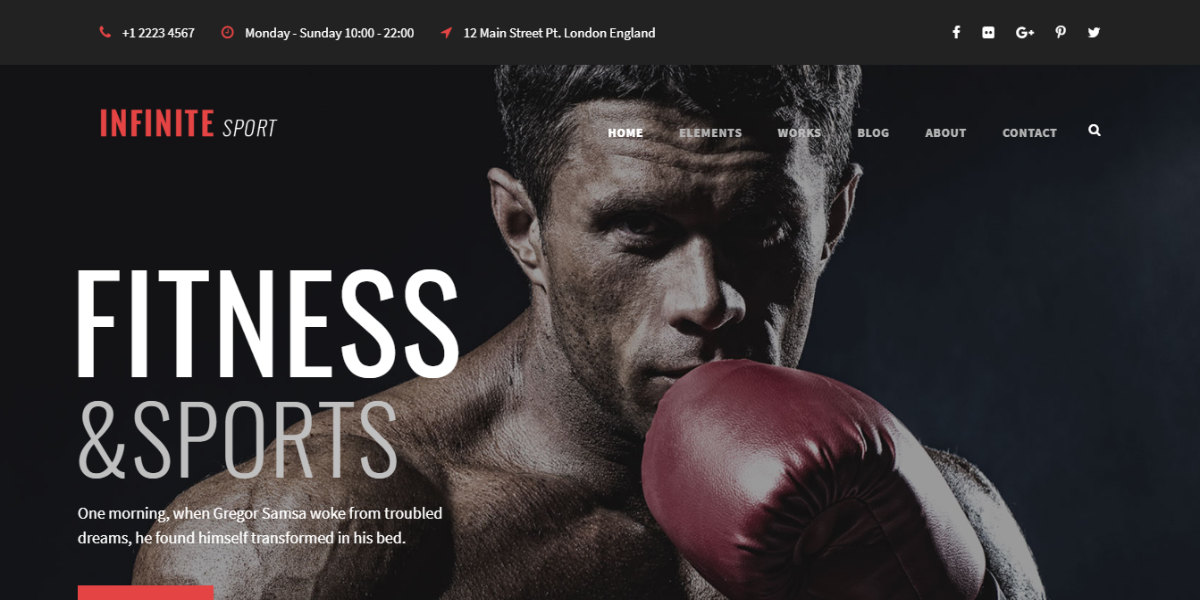 Infinite is a well-designed, multi-purpose theme for WordPress. There's no limit as to what you can design with the theme.
Featured in the theme is the super-powerful, customizable framework by Good Layers. It's worth mentioning that the theme was designed with the end user in mind, having solicited for their feedback and various ways on how you can improve it for a faultless user experience.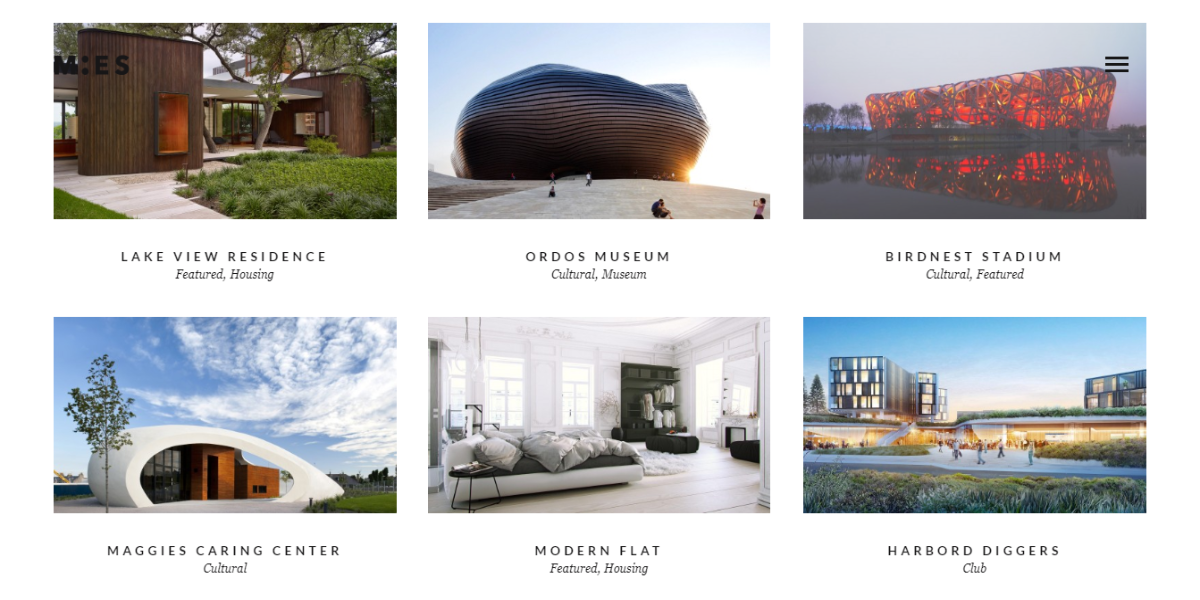 MIES is a well-designed, frontline parallax WordPress theme that's been specifically designed for architectural projects. Designed to help you present your architectural projects in the most captivating and delightful manner possible, the theme comes loaded with a full range of portfolio projects and presentations by different architects, designers, and photographers.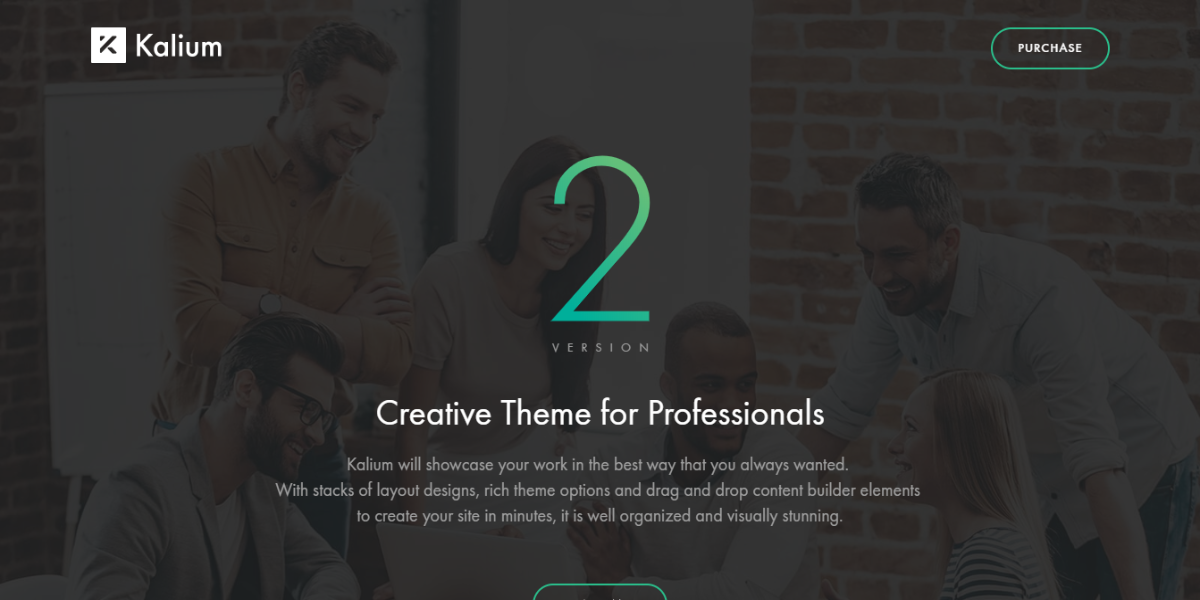 Kalium is another Creative theme for WordPress that you can use to showcase your agency, Photography or any other corporate business. It's basically a multi-purpose theme, with no limitation as to what you can create with the theme.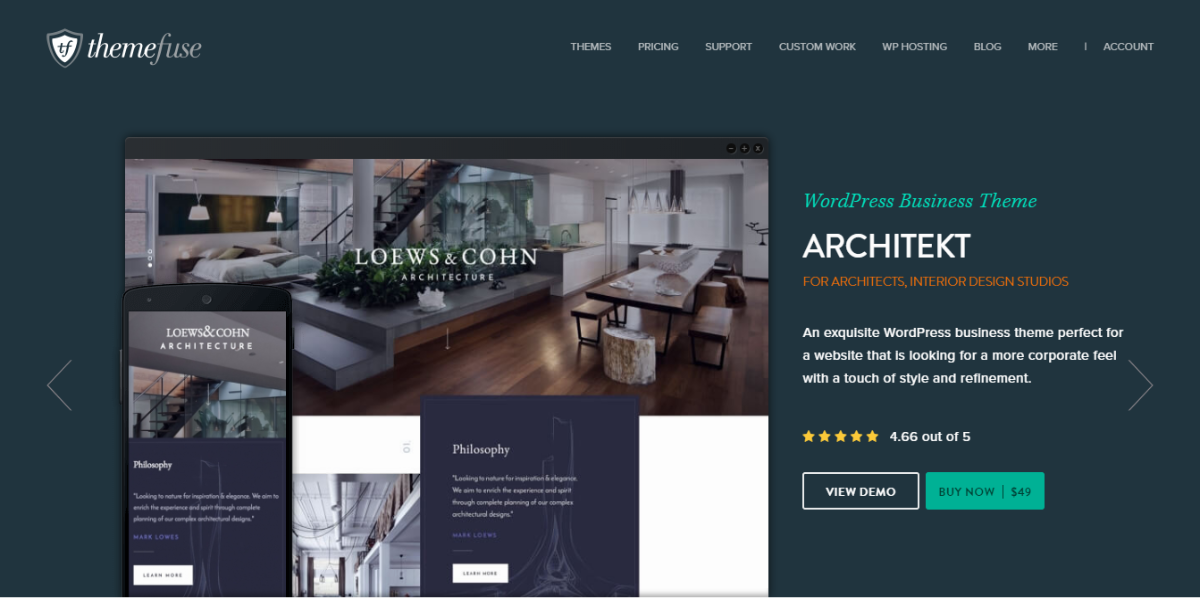 This is the theme you settle for if you're looking to create a professional WordPress site with an exquisite corporate feel for showcasing your projects and portfolio. The theme also flaunts a touch of style and refinement, and which is the reason you might want to consider it over any other theme option on the list.

Inteco is a modern, trendy theme for WordPress, and which was specifically designed to be used for creating architectural and interior designing websites.The theme comes as a package, with six different homepage options to choose from. In addition to the templates provided, the theme arrives with a series of other minor templates that you can use to alter the looks of individual pages for an even more elevated aesthetic value.That goes without mentioning the 19 header layouts that are a snap to apply to your website through a simple click of a button. That, coupled with the prebuilt and predefined elements provided, makes it super-easy for you to play around with the template for a totally customized site that's comparable to none.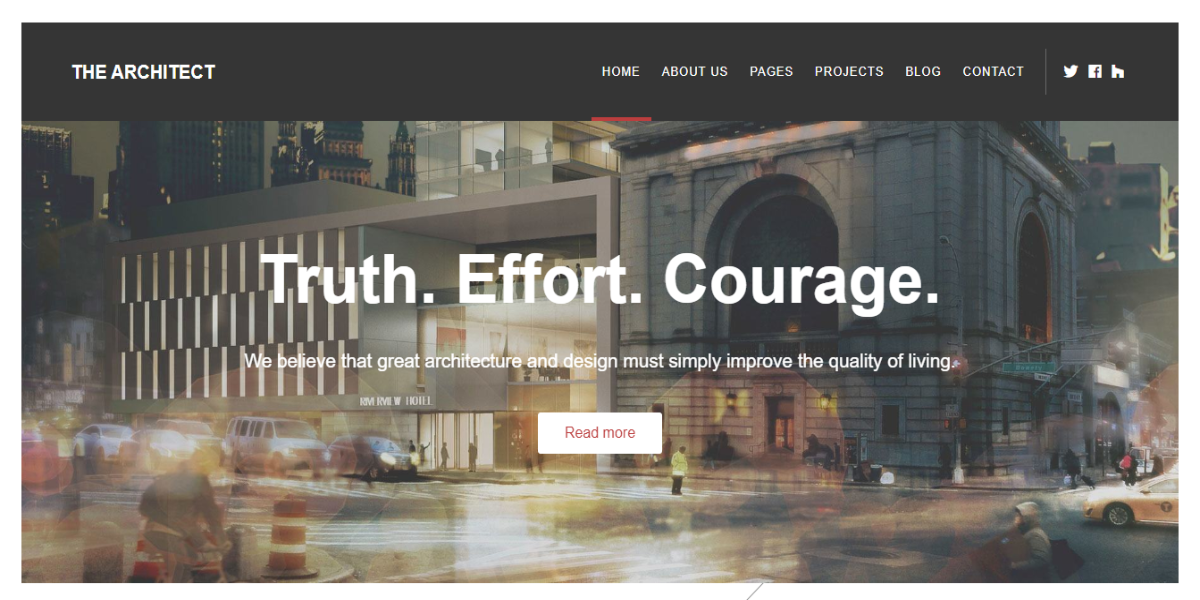 This is a minimalistic theme. But make no mistake, it's as stylish and presentable as you'd want it to be. Developed by WPLook, the theme was designed based on SASS, which happens to offer a protracted range of functionalities and features besides the usual CSS extension language.
The theme is perfect for showcasing your projects, and convincing the clients you attract to your site to hire you.

Rayleigh is widely considered as one of the best themes for creating an architectural website, and it's all for a good reason. The first reason being it's one of the most lightweight themes you're likely to come across online.The theme boasts a super minimal IU that's both easy to maintain and workaround just in case you need to alter its overall looks for a more customized design.Also featured in the theme is a full-screen minimal slider that will be covering your entire homepage. Its layout is also super-responsive and is compatible with almost any Retina-featuring gadget you're likely to come across.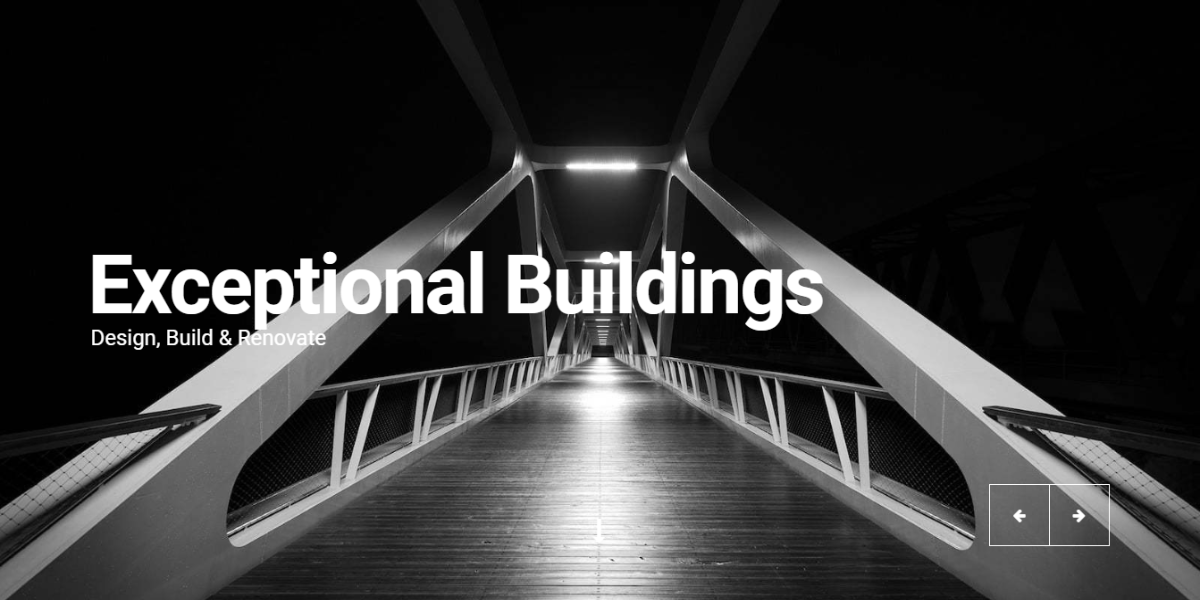 This is a premium, high quality WordPress theme that you can use to dazzle your site's visitors by displaying your projects and portfolio in the most stylish way possible. Designed by CSSignitor, the theme also happens to spot a drag-and-drop editor on the homepage that makes it possible for you to customize your site anyway you see fit.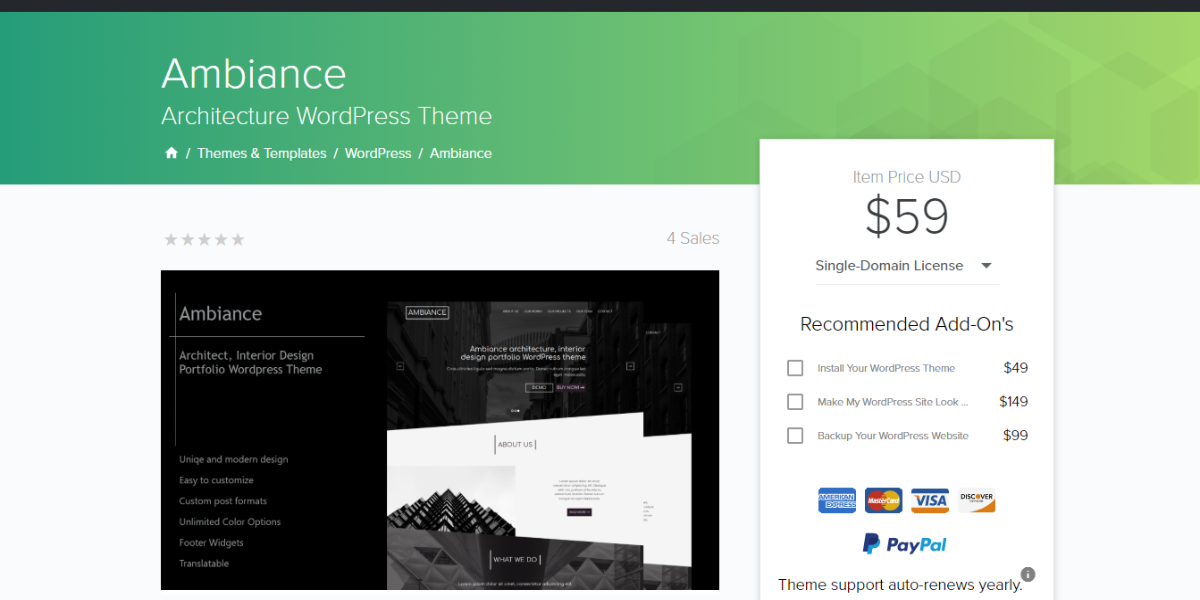 Not so often do you get to see a theme like ambience; a theme that allows you to display your projects in the most stylish way.
Arriving with it is a dozen ready-made demos that are entirely customizable and a cinch to both use and work around.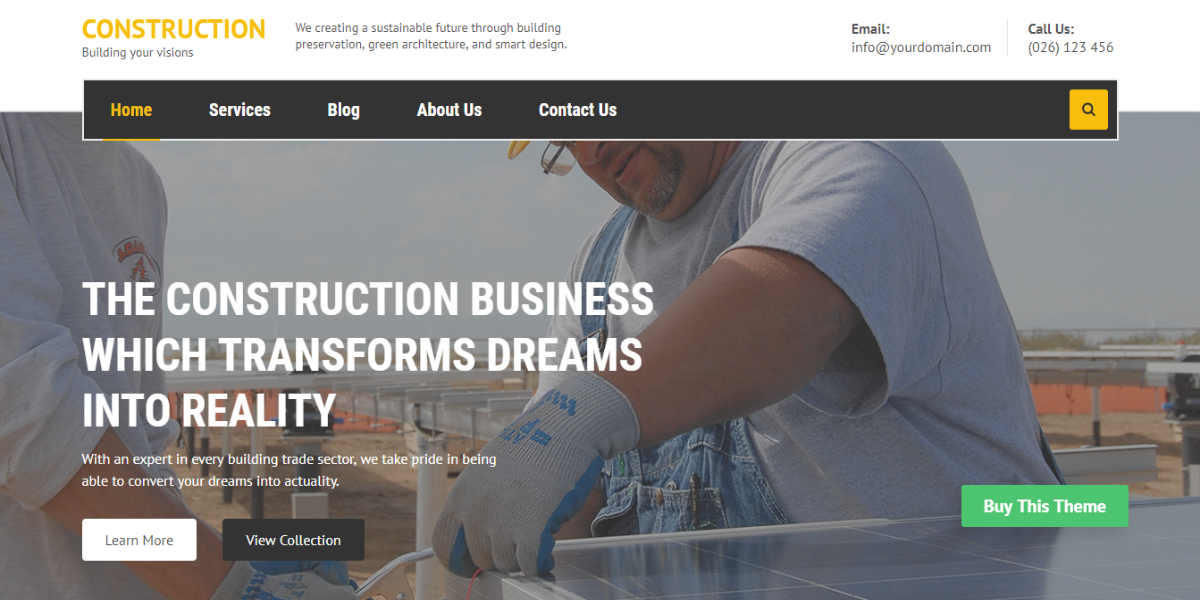 Construction is the theme you settle for if you're a freelance real estate developer, constructor, or architect. It's basically a quality theme that comes loaded with all the amazing features you can expect to find in a theme of its kind.
It's a Wrap
It's our hope that you enjoyed going through the list and that you've succeeded in finding a theme that's best suited for your architectural work.
Which Architecture Theme Do You Like ?
Need help in theme selection and theme Issue? We are available 24/7 by Phone or Chat.