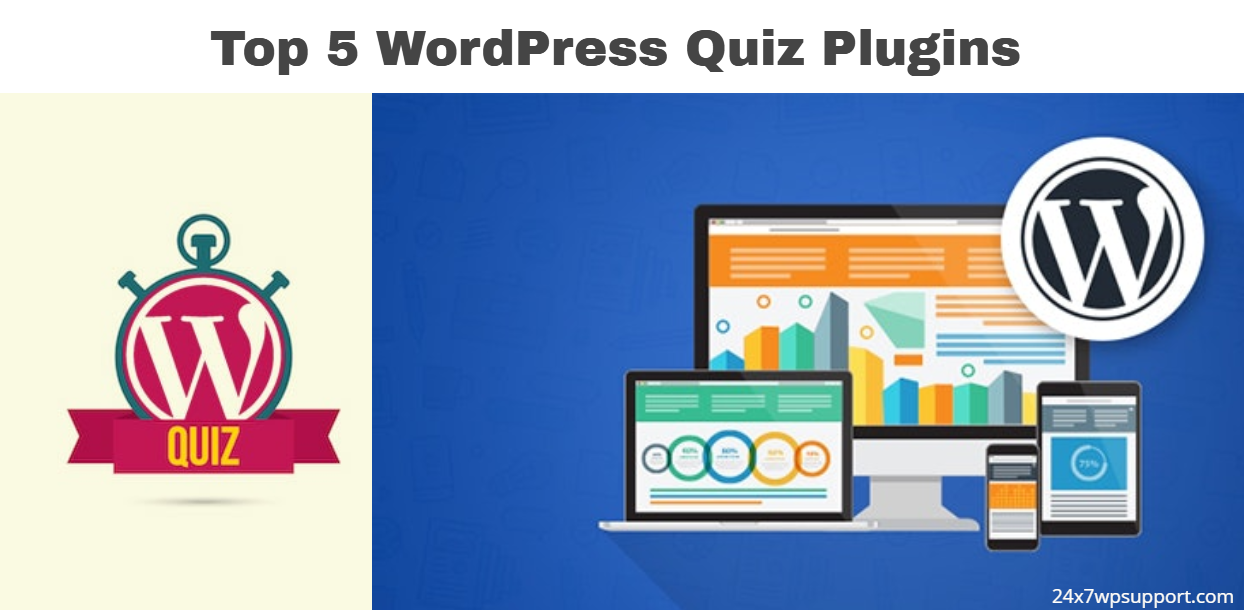 Top 5 WordPress Quiz Plugins In 2022
Last updated on August 4th, 2022 at 06:20 am
One of the most powerful ways to build and grow your business is to use viral content. When you provide contents that promote user engagement, you will be able to increase your leads and grow your business. But the trickiest part is how to come up with such kind of content. For example, how do you create insurance content that will see many readers wanting to press the share button after reading it? One technique is to create interesting quizzes that readers can answer and share to get some rewards. You could offer coupons and discount codes, a free membership that comes with unlimited access to your services for a temporary period, and so on.
WordPress quiz plugins allow you to create great quizzes for your readers to encourage user engagement on your WordPress backed website or blog. Below, we look at the top 5 best quiz plugins from which you can choose: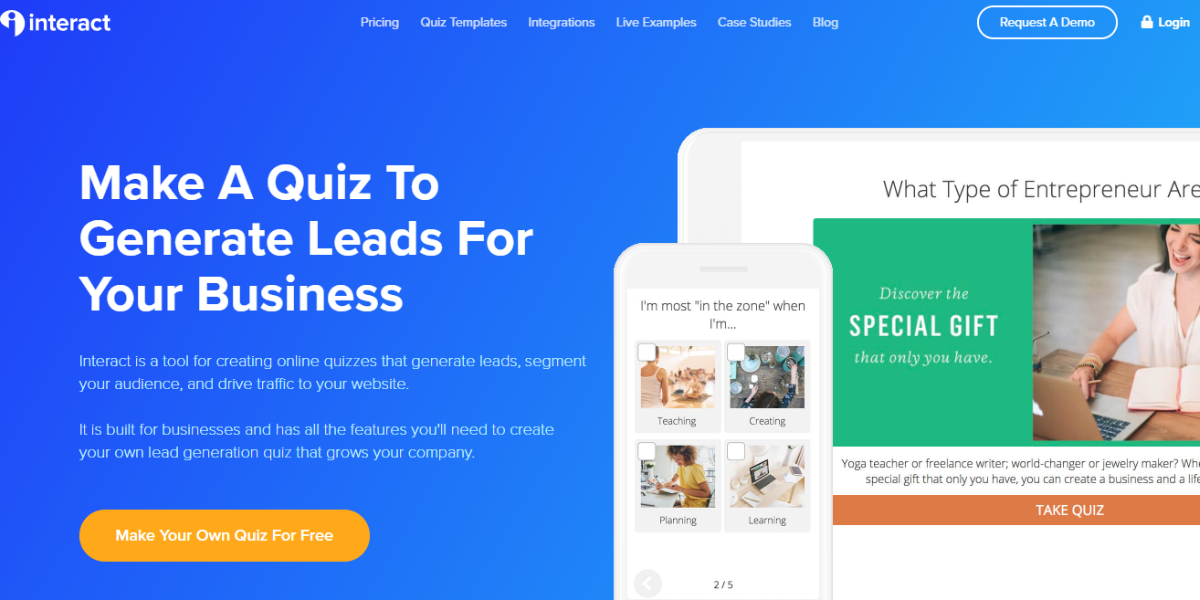 Interact gives you the power to create interesting quizzes that will generate leads, segment your audience as well as drive traffic to your blog or website, which is supported by this powerful CMS. This plugin offers all the features you will require to create engaging quizzes that will see your content go viral. These include a quiz builder, multiple quiz templates, integration with numerous tools including Google analytics, and etc. Interact also lets you create image questions to take audience engagement on to a new level.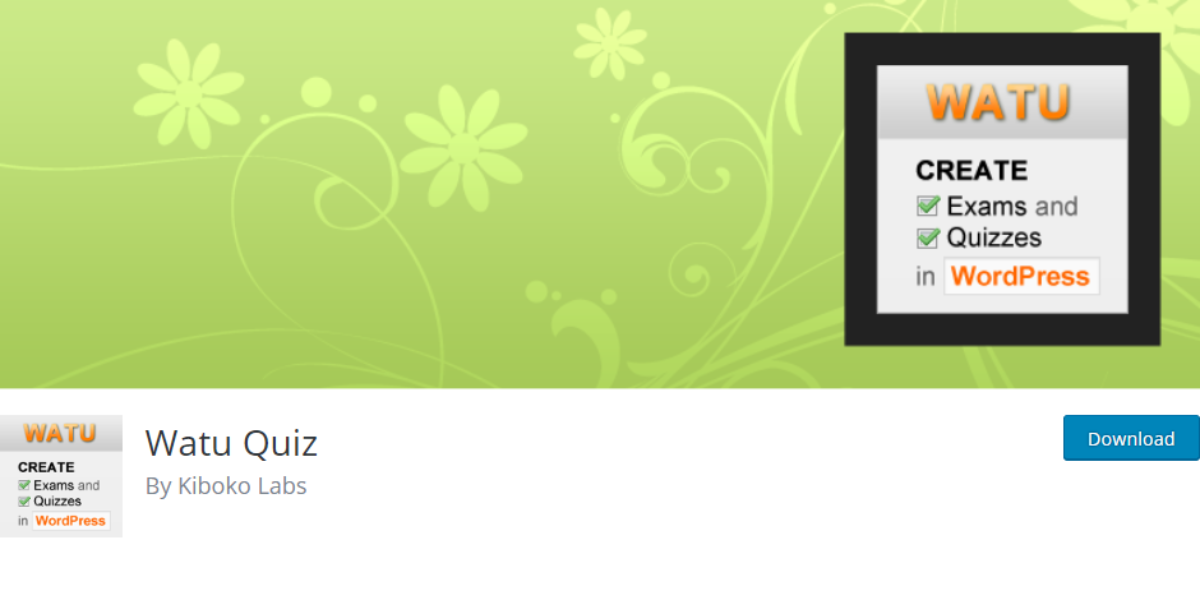 Watu is, without doubt, one of the most popular WordPress plugins for educational quiz websites or blogs. Not only does this plugin lets you create normal quizzes, but it also enables you to set tests alongside exams for your readers.
You can choose to show answers immediately after selection or at the end of the quiz. In addition, you can create single-choice questions, multiple-choice questions or even open-end questions. Features include but are not limited to Facebook sharing, admin notification whenever somebody takes a quiz, MailChimp integration, and mobile-friendly UI.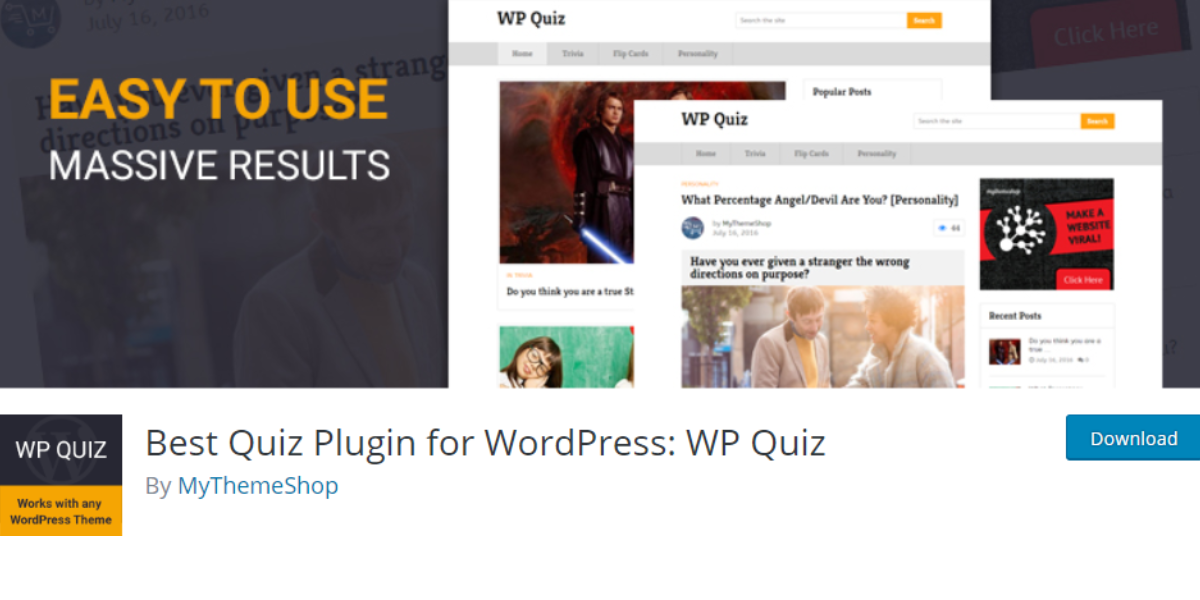 Touted as the best quiz plugin for WordPress, WP Quiz gives you unlimited power to create highly viral content, with a variety of quizzes. From personality quizzes and trivia quizzes to open-end quizzes and closed-end quizzes, there are so many types of quizzes that you can create with this plugin to increase the level of audience engagement on your site or blog.
What is more, each type of quiz comes with its very own demo data to assist you with the initial setup. The beauty of WP plugin is that it supports all WordPress themes so you do not have to worry about your current theme.
Finally, you can add images and videos to your quizzes with this plugin to make them even more engaging. Other key features include, but are not limited to; multiple social share buttons, the option to display an image or video credit, single or multipage layout, auto scroll to next question, 6 animation effects, and change font/background/progress bar color.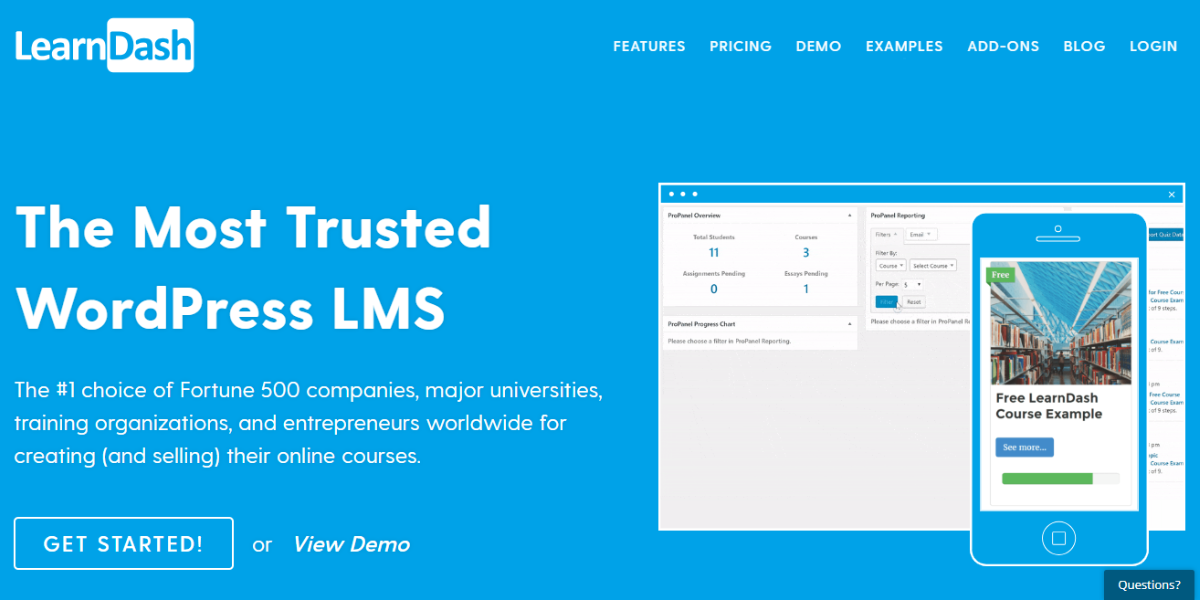 According to the company, Learndash is the number one WordPress-oriented quiz plugin for many companies, major universities, and entrepreneurs around the world. There is no reason to doubt that, especially taking into consideration, the tremendous potential this plugin has for creating highly viral quizzes. Important features of Learndash include advanced quizzing, intelligent course builder, drip-feed content, and dynamic forums. This plugin also features a grade book, lesson timers, course points, and certificates as well as badges.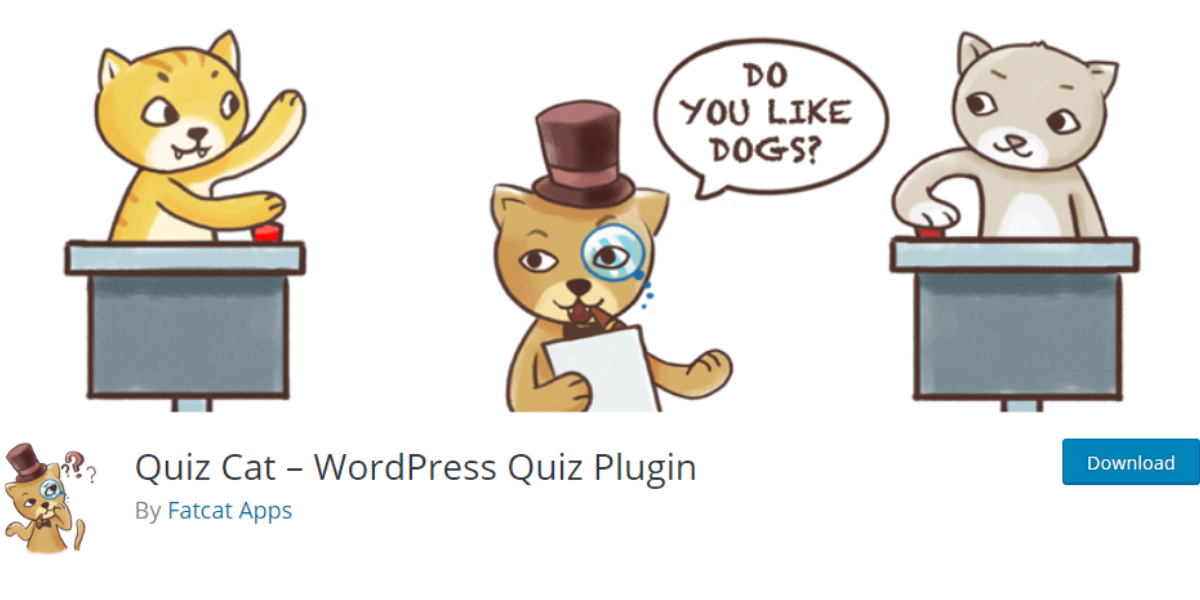 Getting more user engagement, more social shares, and more email opt-ins has never been so easy with Quiz Cat. This plugin lets you create engaging quizzes for your WordPress-backed website or blog to take audience engagement to a level you have never imagined possible.
It offers a cute Quiz landing page that comes with headline, subheadline, image alongside a "Start Quiz" button. You can create unlimited quizzes with endless choice answers. The secret with Quiz Cat is to create interesting questions. That way, you will have people taking the quiz just to view the answers.
For instance, a conspiracy quiz, such as "Is Osama Bin Laden actually alive?" will create a high level of curiosity that compels many people to answer the quiz so as to find out. With this level of user engagement on your website or blog, Quiz Car can help you build your traffic and leads to heights you never imagined possible.
Other features include responsive design, user-friendly quiz build, the option to add customized messages at the end of each quiz, and the option to shuffle quizzes.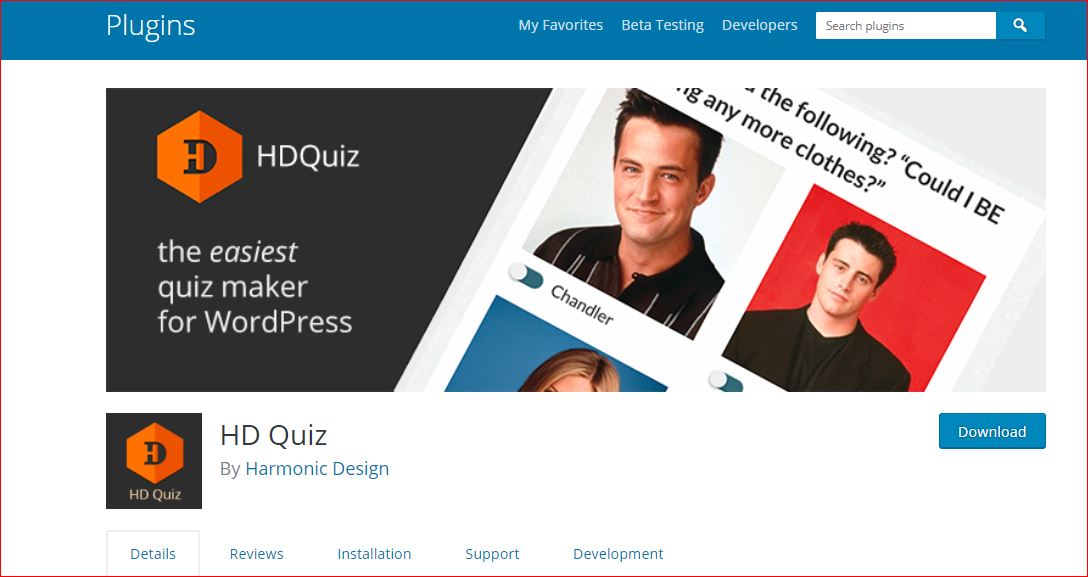 HD quiz is a wordpress plugin that has been used to create a quiz on any wordpress website. HD quiz plugin has been designed or created by Harmonic Design. The organisation provides an update for this plugin so that their user is always in touch with the latest technology.
The last update has been released. There are more than 6k active installations. Board 7.0 or higher PHP version. HD quiz is very easy and friendly to use. With the help of HD, quiz users can create and design quiz format in blog posts or pages of their own WordPress website. Love discusses all its features step by step which are given below.
An unlimited amount of quizzes can be added to any WordPress page or posted by the user. Each quiz containing is a separate option. Loving is mobile responsive and friendly to use. Users can apply the feature image in each and every question.
There will be a separate tooltip for each and every question. The user can give an image base on 16. At the end of the quiz, the user can show Pass percentage Quiz Pass text, Quiz Fail text, and Quiz Timer.
The user needs to use all these features then the user must spend a certain amount of money to buy its premium plugin so that the organisation will provide a legal license and complete features according to the user plan.
Final Thoughts
When it comes to the best WordPress quiz plugins, these are what the experts recommend. Whether you choose to Interact, Watu, WP Quiz, Learn Dash or Quiz Cat, you will be able to create a highly viral quiz with that plugin.
Which Quiz Plugin Do You Like?
Need help in Plugin Selection or Plugin Issue? We are available 24/7 by Phone or Chat.