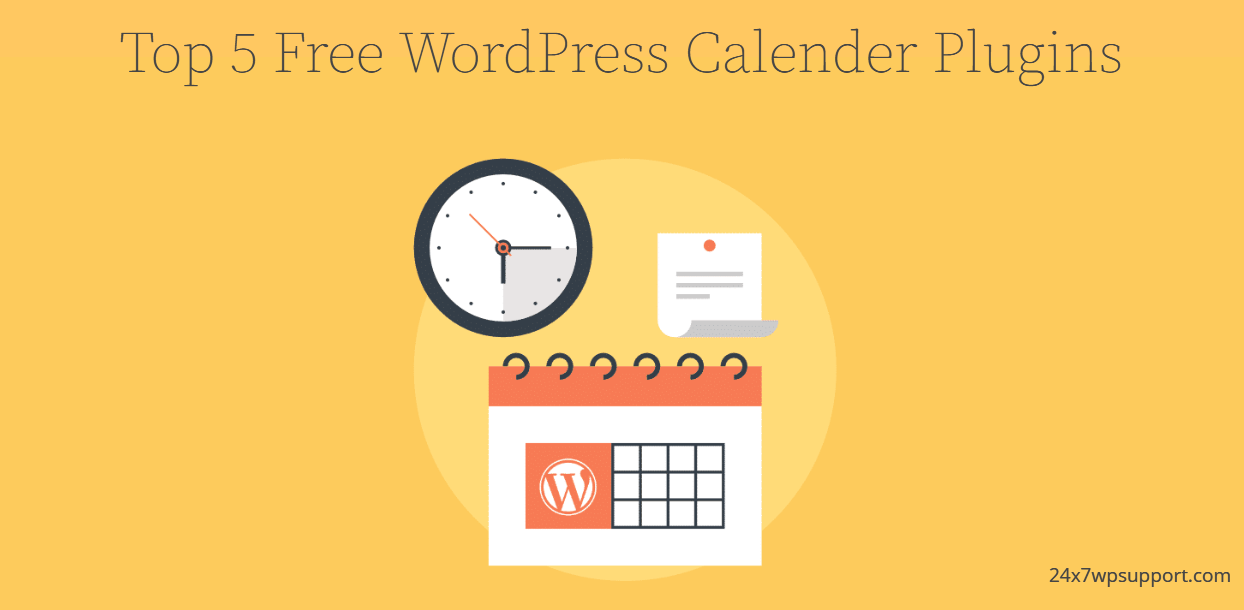 Top 5 Free WordPress Calender Plugins
Last updated on August 22nd, 2023 at 06:34 am
A WordPress events calendar plugin can be a very essential tool sometimes. There are various cases when you might need to use one. Let us say you want to create an event and manage bookings and reservations easily and effectively. In that case, you can benefit a great deal from a reliable WordPress calendar plugin. With one, you will be able to create an event, display it on your website, offer bookings and receive payments all with a single piece of software. You will not need to use multiple software in that case. With that said, if you are looking for a reliable WordPress Calendar plugin, here are a few options to consider.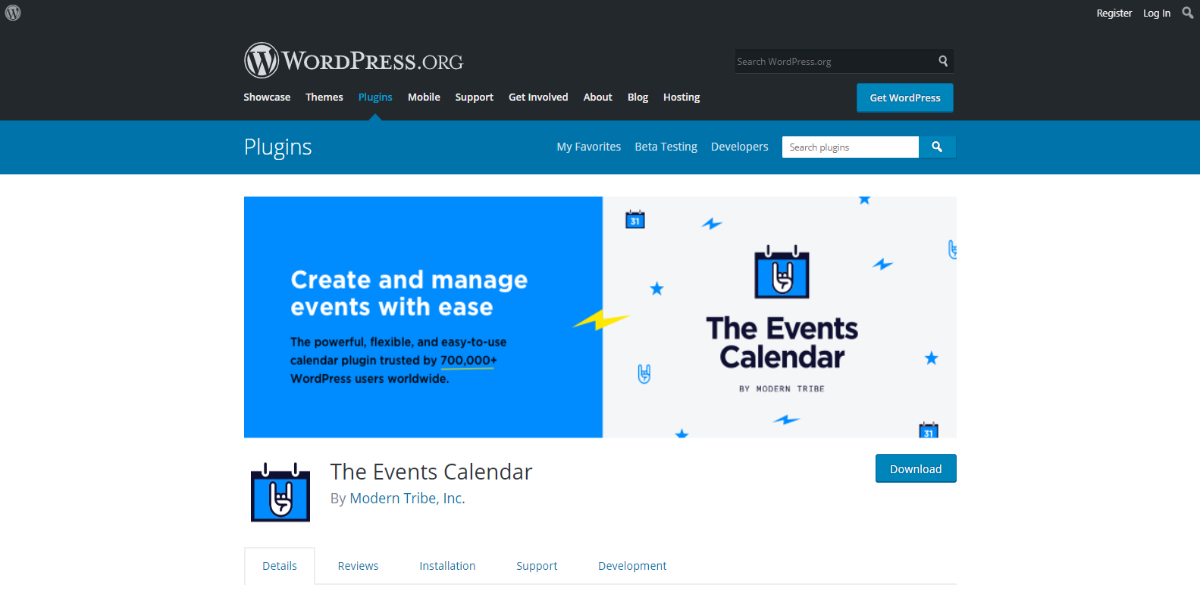 Trusted by over 700,000 WordPress users globally, the Events Calendar is one of the most popular WordPress calendar plugins to choose from. Packed with plenty of useful features, this amazing calendar plugin which is designed for websites powered by WordPress enables you to create and manage events without effort. For example, it features a day view, event list view, calendar month view with tooltips, saved venues and organizers, Google maps, upcoming events list as well as Google Calendar alongside iCal exporting.
Other features include WP REST API endpoints, hooks & filters galore, library of extensions, events taxonomies (Categories & Tags), multiple stylesheets, extensive template tags, and developer debug mode. It is one of the most extensible, user-friendly, and customizable plug-n-play software.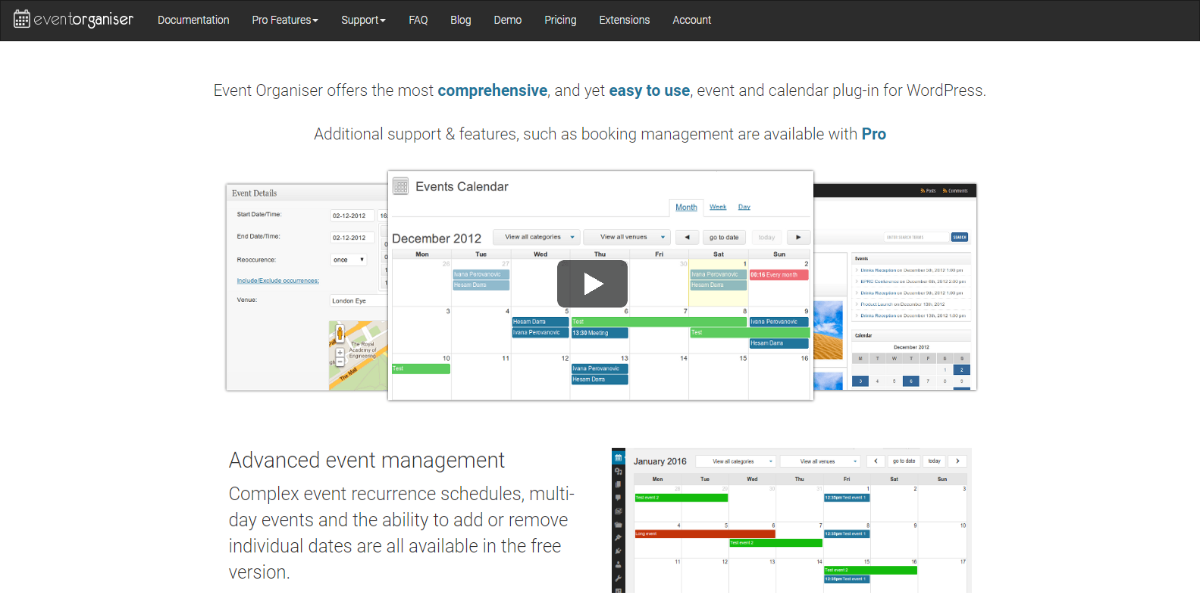 Event Organiser provides a comprehensive yet user-friendly, event calendar plugin for WordPress-powered websites. This plugin, which has been downloaded over 770,000 times allows for advanced event management with a powerful set of features. With it, you can easily create multi-day events, and complex event recurrence schedules and add/remove individual dates as necessary. Plus, it is integrated with PayPal, Stripe, Authorize.net, and iDeal, so you can collect booking payments conveniently. Form customizer enables you to tailor booking forms according to your needs by adding your own fields.
The free version, however, lacks some of the above features, including multiple payment integrations. To enjoy all the amazing features this WordPress Plugin offers, you will need to upgrade to the PRO version, which goes for a few dollars.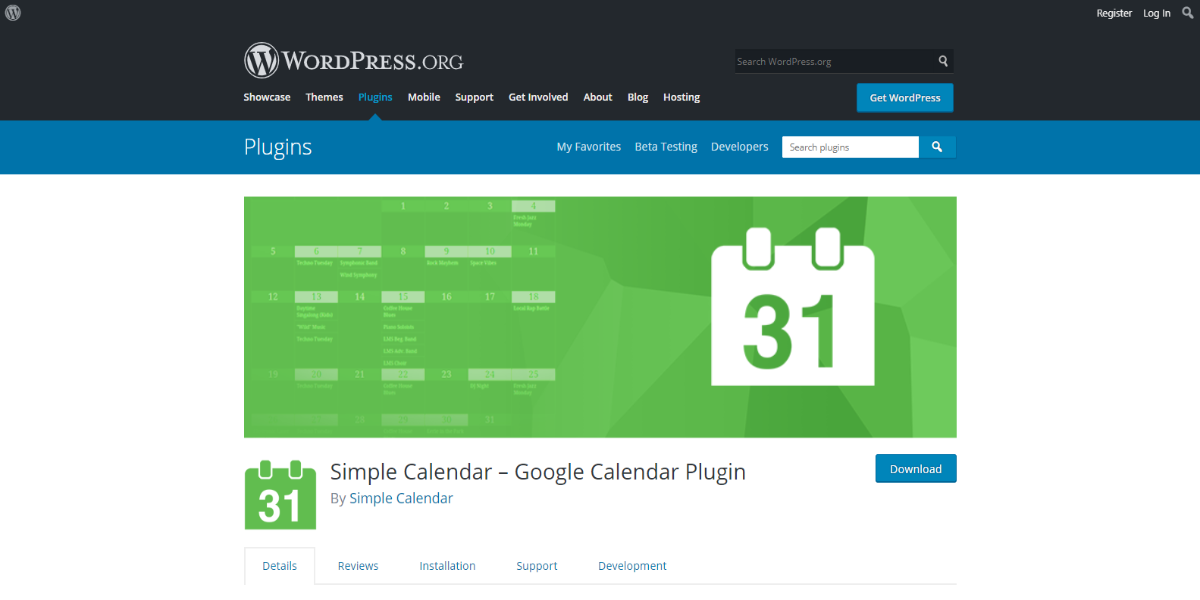 Simple Calendar is marketed as the easiest way to integrate Google Calendar into your WordPress site. Quick setup, a ton of features, the ability to fine-tune the calendar to your needs, plus cute and mobile responsive design are some of the factors that enable Simple Calendar to be one of the top-rated WordPress calendar plugins to look out for.
Features of the CMS plugin include event display from any public Google Calendar, convenient event management in Google Calendar, unique designs that match your theme's look and feel, and highly responsive as well as mobile-friendly monthly grid alongside list views. Other features include event content display customization, using simple tags without coding, and the ability to combine multiple calendars into single displays using categories or explicitly.
Finally, the advanced settings feature gives you the ability to adjust date/time formats, time zones and week beginnings with ease.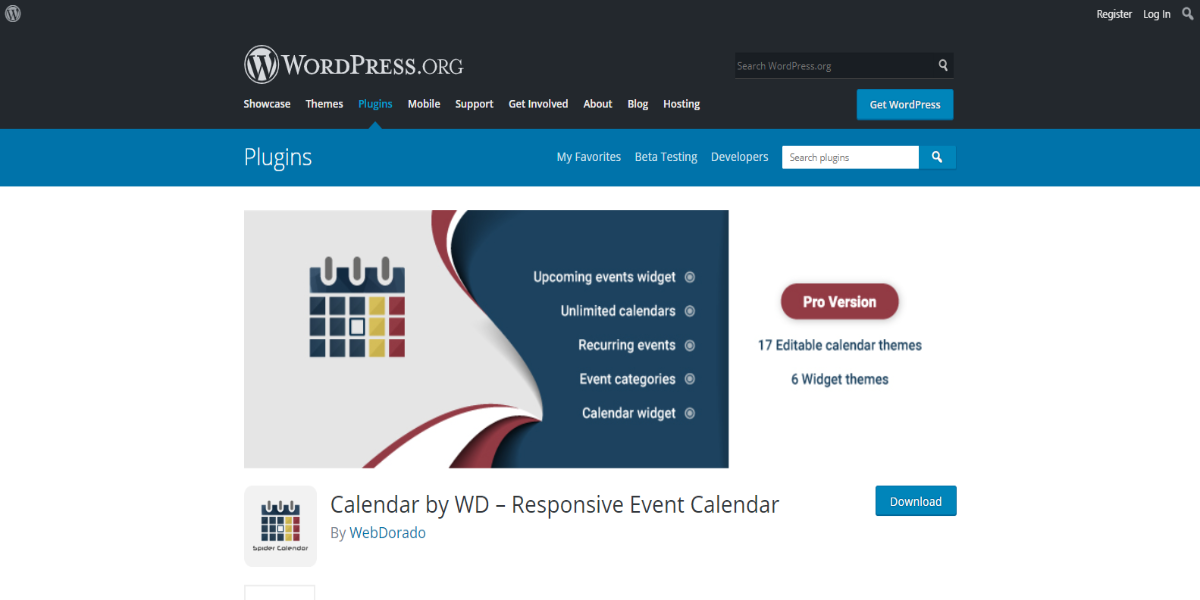 With Calendar by WD, creating and managing events has never been so easier and more exciting. The free calendar plugin is praised for its usability and responsiveness. With it, you can register events, manage bookings, display upcoming events, offer beautiful and responsive calendars, and do more very conveniently. WD's Calendar can be perfect for websites that are organizing a wide variety of events including, meetings, seminars, conferences, summits, and concerts.
Some of its top features include multiple standard themes and widget themes, widget customization, and adjustment for date color, font size as well as font family in the event popup. Other features include adjustments for; arrow color and background color in the event popup, event popup background color, not to mention previous/current/next month font size & color.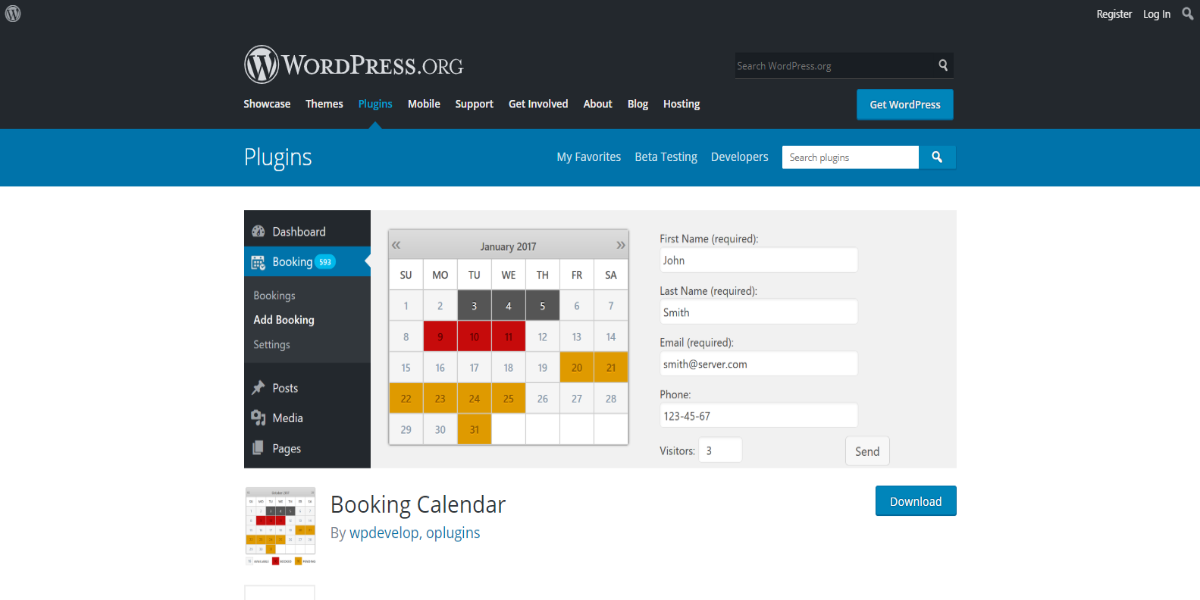 This is the original booking calendar plugin for WordPress powered websites. Downloaded over 1 million times since 2009, Booking Calendar is a WordPress calendar plugin of its kind. This responsive and user-friendly tool lets you create an incredible booking system for your site. Want to show the availability of an event or a service and receive bookings for it? Booking Calendar is the best plugin to use.
It features a clean and smooth interface, flexible functionality, and several sleek & customizable designs for calendars. Other features include a user-friendly booking admin panel, responsive front-end & back-end design, and Gutenberg-editor-oriented booking calendar blocks. Plus, you will love the fact that this plugin is quite easy to install and integrate into your site.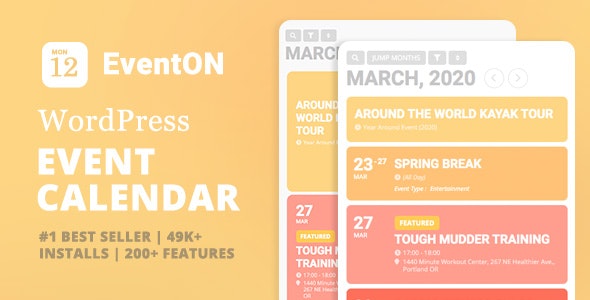 Event on is a WordPress plugin and it is created on 16 June 2020. which is used for showing the multi-purpose event. In this plugin, the user contains all things which are contained in a calendar. All calendar plugin contains maps, images, icons, color, and many more thing. But apart from this plugin containing a filter option or we can say in other words search and short option.
The event contains a beautiful and attractive design. It is easy to use. event on plugin contains JavaScript, CSS, and PHP files in it. The updated version of this WordPress plugin is up to WordPress 5.4 x. This plugin is also compatible with woocommerce and here it is also updated till woocommerce 4.0 x. Is not available in the free version users must have to pay a certain amount per month to use the complete feature provided by this plugin.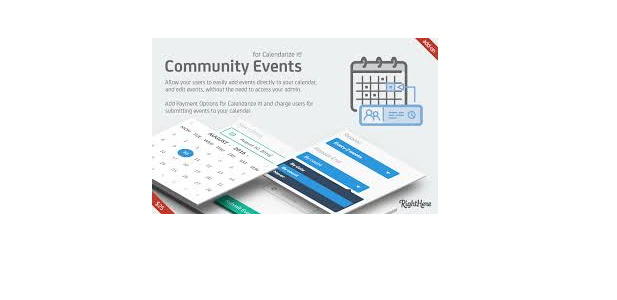 This is again a WordPress plugin which is created on 25th June 2012. This is an updated plugin tell version 4.9.6. 97. This new version has been released by the company on 28 April 2020. This plugin is compatible with all browsers such as Firefox, Safari, opera mini, Chrome, Edge, and IE11. File include in calendarized it JavaScript, HTML, CSS, PHP.
Checking about the compatibility of this plugin in website making platform done it is compatible with WordPress but apart from WordPress it is also compatible with woocommerce coma WPBakery page builder. This plugin has a high resolution. Let's talk about its rich feature that makes this plugin different from other WordPress calendar plugins.
Users can si the events list according to day, month, and week. The list can be shown in a grid view event map view event calendar view list view. This company requirement for interesting uses in this plugin to take a demo by going to their demo site for a better experience
Username- DemoUser
Password – TryMeNow
This is not a free plugin it is a paid version Users need to pay a certain US dollar amount to get their complete license and to use its complete feature.
Final Thoughts
If you want to get the most out of a WordPress events calendar plugin, be sure to choose a good plugin. In our case, events Calendar, Event Organizer, Simple Calendar, Calendar by WD, and Booking Calendar are some of the best options to consider. Each calendar is user-friendly, highly functional, and packed with plenty of useful features.
Which Events Calendar Do You Like?
Need help in Plugin Selection or Plugin Issue? We are available 24/7 by Phone or Chat.