Top 5 Free Live Chat Plugins for WordPress
Last updated on August 22nd, 2023 at 06:30 am
There's no way we can overstate the benefits of installing the live chat feature to your WordPress site. As Zendesk reveals, 92% of the customers you're likely to attract to your site will be more satisfied with a live chat than any other alternative form of communication.
But even with this information, it's surprising that a good number of web owners are yet to install the feature. And we can only argue that most of them only view it as a mere communication tool that can be easily replaced by a long list of other alternatives.
What these people don't understand is that there's more to a live chat than it being just a mean for customers to get in contact with sellers. Core among them is the fact that it actually increases customer satisfaction, by making them feel important in addition to stacking lots of other benefits.
Keeping all that in mind, we decided to compile a list of the top five live chat features on the market that are worth your investment. Make a point to check them out and it's our hope that you find one that best addresses your communication needs with prospective buyers.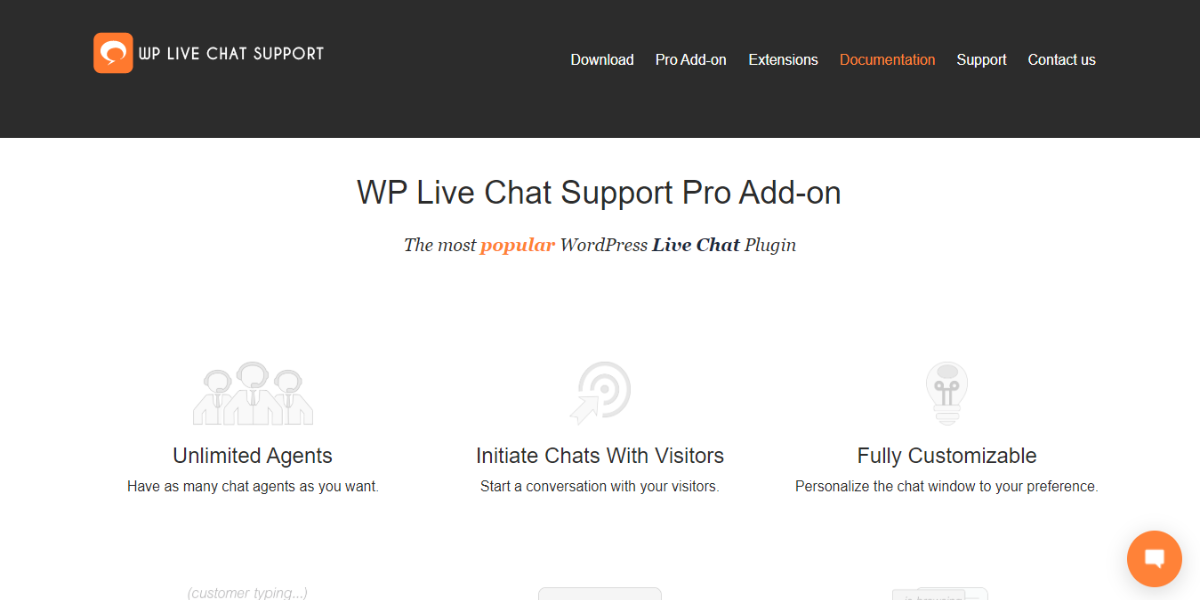 WP live is a free WordPress live chat plugin that's apparently targeted towards small scale businesses. But make no mistakes, it's still an ideal plugin for almost any type of business, regardless of size and line of operation.
Your possibilities are not limited when it comes to working with this plugin. Featuring 6 predefined chat box themes for you to choose from, the live chat is designed such that it can actually store offline messages and at the same time allow you to access chat history with just a few clicks.
More interesting is the fact that the plugin allows you to add animations, gif files, polls and surveys in your chats with potential clients and customers.
For efficient management of your chats and quick response time on your part, you're advised to enable new message notification, device support, and even collect emails and names for follow ups and email marketing.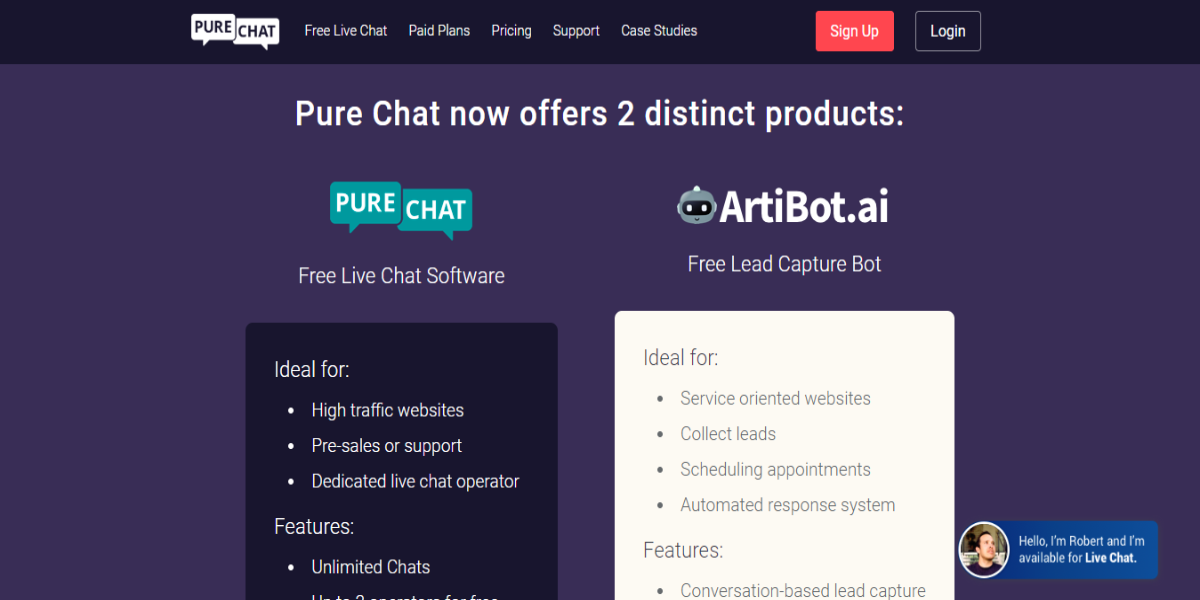 If you've been having a hard time finding a live chat software that best allows your customers to contact you, then choose Pure Chat and you're guaranteed, nothing will go wrong.
To start with, with Pure Chat, you're allowed to create stunning chat widgets and add them directly to your site. That's in addition to working with 3 operators, coupled with an unlimited chat history.
Also featured is a mobile app that you can use to stay in touch while on the go. Goes without mentioning the pre-chat form that will be collecting information while you're offline, after which you can check the information gathered and make a point to contact them later.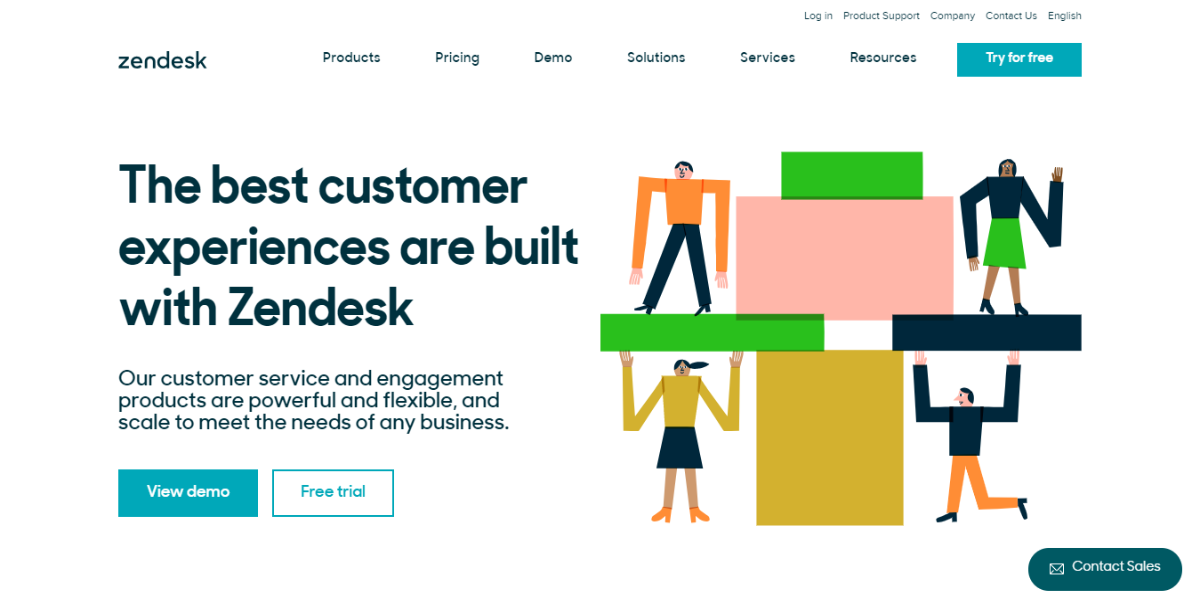 Zendesk is the most popular live chat software and it's all for a good reason. First it's because it's one of the easiest live chat features to install. It's also available for free at their official repository desk.
Worth mentioning is that their chat boxes are one of the most stylish, and can actually be customized with various themes and layouts until neatly it matches your website.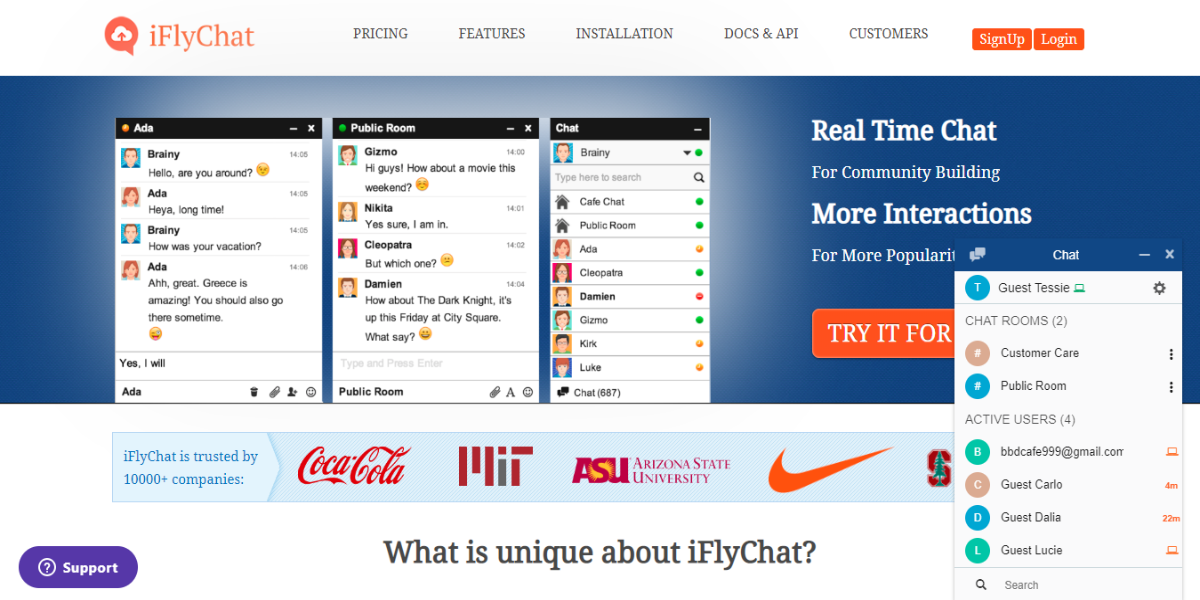 The iFlyChat chat feature is an ideal plugin for creating a social networking or community like chat system. Not only can you use the chat to communicate with your customers, you can also set the feature such that your customers get to communicate with each other in a chat room or privately. Works better if you're looking to integrate a forum-like live chat feature to your website.
Installing the app is also a no-brainer. All you have to do is download it an install it directly as a plugin on your WordPress site. You can now go ahead and create an account with iFlyChat and you'll be provided with an API key that you can enter on your site and that's pretty much it.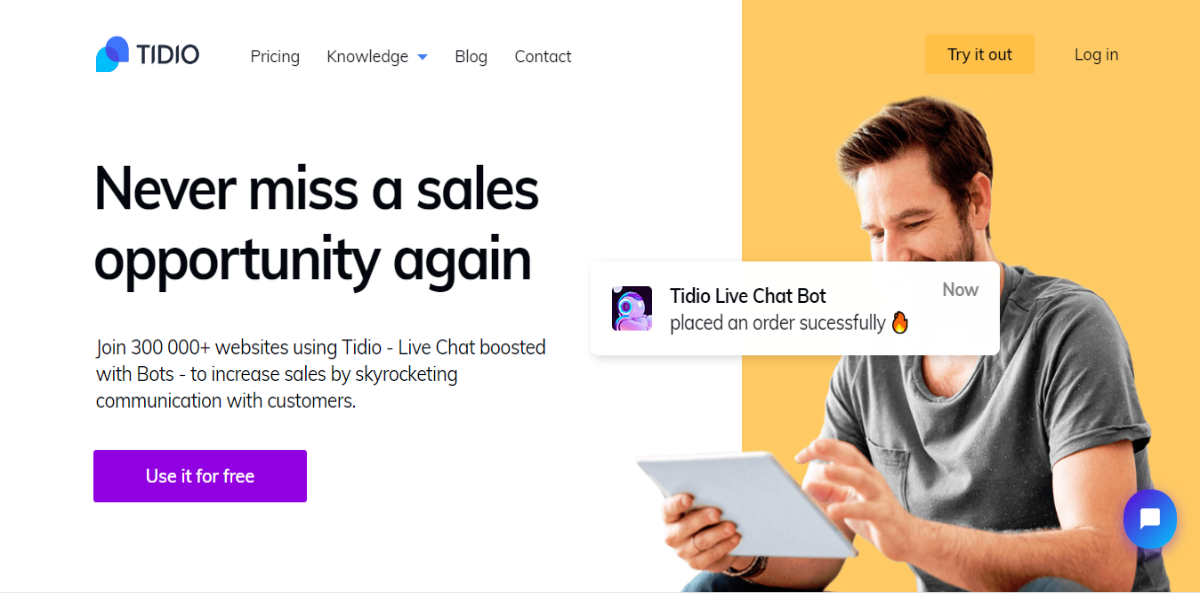 Going for a classy yet simple approach? This is an elegant go-to theme that has an amazing use of photography once again. This theme allows you to use large full-screen Images for your blog or website. It allows easy reading as it uses notebook-like fonts. It is a great theme for those looking to keep it classy and interesting in their writing.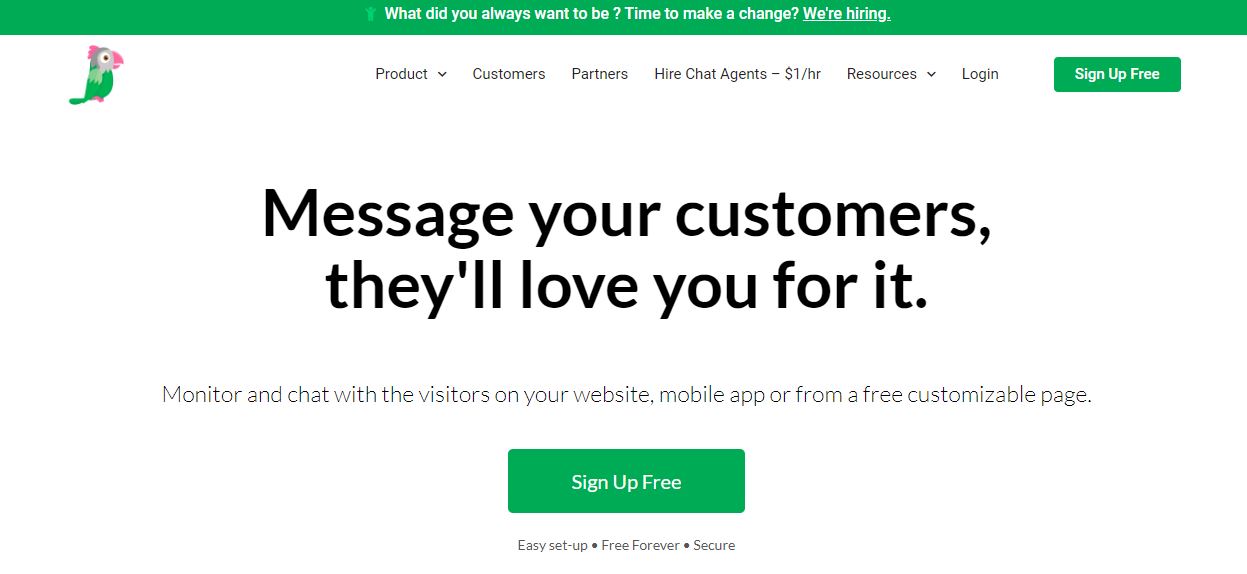 Tawk.To live chat is a WordPress plugin that has been designed by Twakto organisation. This plugin has more than 200 + active installation and the organisation update this plugin in every shot time period. Users can install this plugin in WordPress but have 2.7 or higher WordPress version. This plugin also provides gain valuable insight when it monitors all real-time visitors.
The mobile facility is also being given to touch with customers. This WordPress plugin is designed in that way which will increase the effectiveness of managing online customers. With the help of this plugin, online customers will get a higher engagement experience and a single dashboard is also provided in this WordPress plugin. It is compatible with all modern browsers. It is a free WordPress plugin any user does not spend a single amount of money to buy this plugin.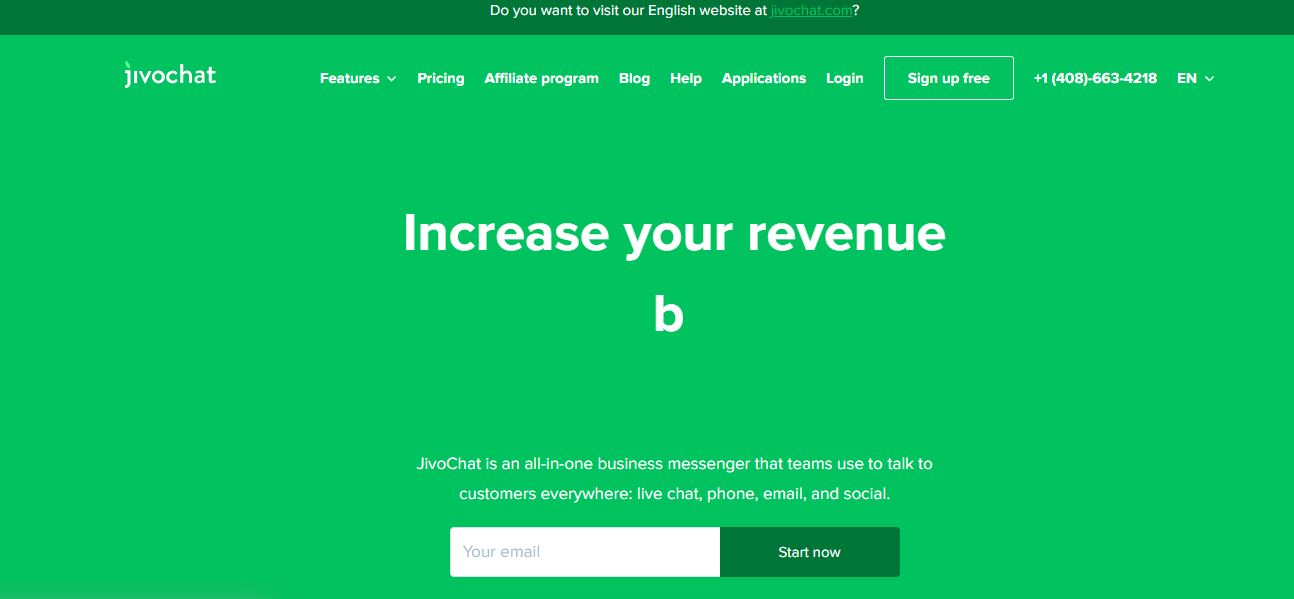 Jivochat live chat is a WordPress plugin that is used to interact with customers on a live model. this WordPress plugin is completely business manager that will help to optimize your team to talk with customers anywhere. The team can interact with customers on live chat, phone, email, and social.
The best part of this WordPress plugin is to think and connect all communication channel and handle it from a single app smoothly. Admin can engage all visitors who are in real-time and convert them into paying customers. Customers can be managed through the CRM portal or users or admins can connect favorite CRM smooth way. With the help of this live chat, the WordPress plugin users can connect with the client on different communication such as Facebook messenger former WhatsApp, Apple business chat, telegram, and email addresses.
These social channels can be assembled in a single app easily. Offline message service is also there. The callback option is also there when the customer is not satisfied with the chat then the admin or user can offer a call. Multi-agent chat option has been used when used number of real-time customers are there. automatic translator of any language is also been there.
Jivochat live chat WordPress plugin script is loaded asynchronously so that site load time is quick. It also supports more than 25 languages.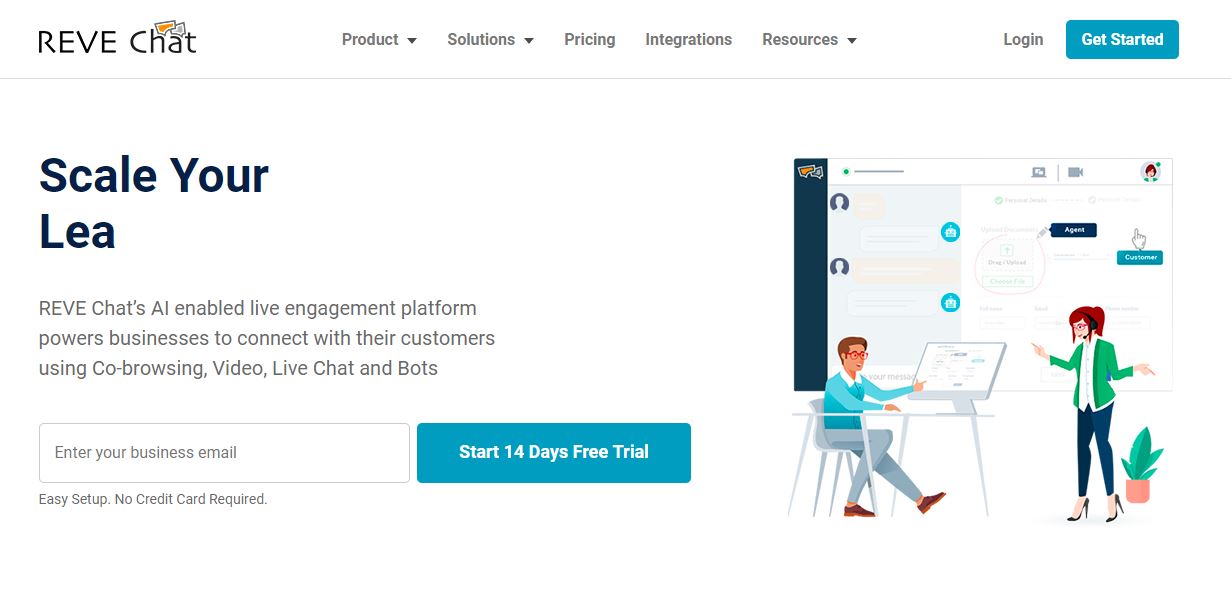 Reve chat is a WordPress plugin that supports a live chat system. This WordPress plugin has been created by Reve Chat organisation till now it contains 6k active installations. The current version of this WordPress plugin is 6.2.0 and user can install this WordPress plugin when they have 2.7 or higher WordPress version.
This WordPress plugin completely works on the cloud. It is a multi-channel cloud-based live chat software. Which book provides real-time customers/visitors to boost your sales and conversions? Voice and video chat key feature is also provided by this plugin.
Real-time assistant remote support that is to be known as the co-browsing feature is also provided. Facebook Messenger, Viber messenger, and screen sharing all account has been assembled on a single dashboard. on the same dashboard, the user will see real-time visitor analytics. Auto trigger and chat monitoring functions are also present. Users can chat with customers on mobile phones also. So mobile chat live application is also present for Android as well as iOS.
It's a Wrap
 There's goes our listing of the top 5 best live chat plugins on the marketing today. It's our hope that you found an app that's perfectly fit for improving your customers' experience.
And now that you're clued in on some of the best live chat features, in addition to knowing what a live chat can actually do for you, you can go ahead and pick an app that best appealed to you and proceed to install it on your website.
For further information regarding the live chat feature or help on getting it installed on your website, feel free to contact us today and we'll be glad to help.
Which Free Chat Plugin Do You Like?
Need help in Plugin Selection or Plugin Issue? We are available 24/7 by Phone or Chat.