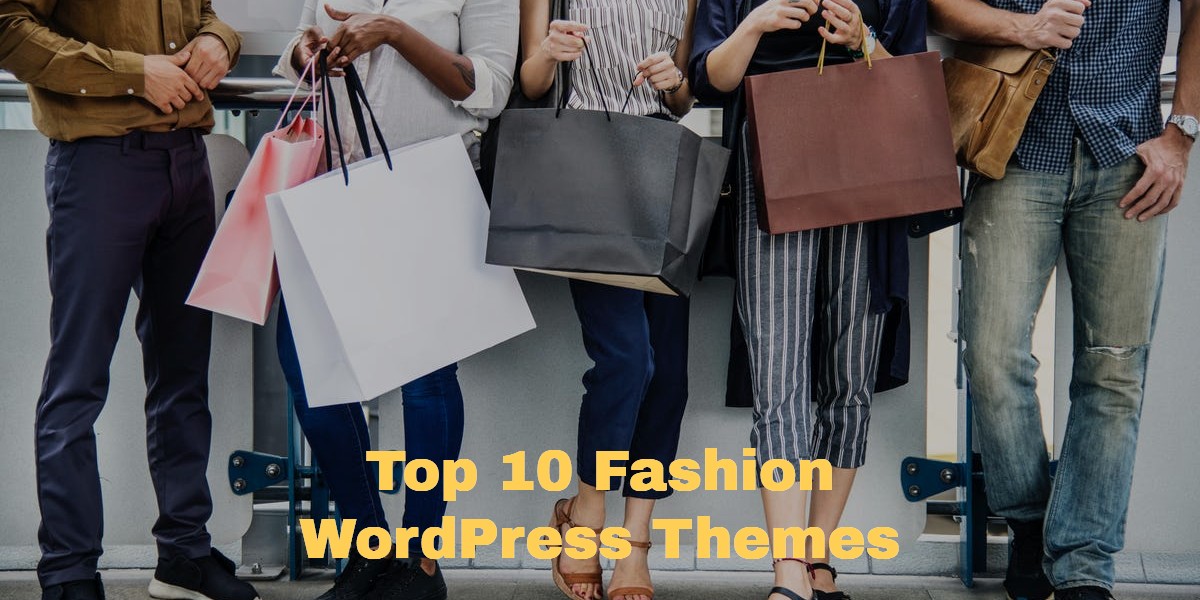 Top Fashion WordPress Themes
Last updated on June 6th, 2022 at 06:32 am
Fashion is one of the best performing niches to blog about. And thanks to the prevalence of brand culture and modern stores, blogging on your sense of fashion, giving pointers on how to rock your best is increasingly becoming popular by day.
Although fashion bloggers don't feature atop in the list of famous people, a great majority of them do enjoy a decent income – with some even earning up to $100K a month on adverts and affiliate commissions.
So if you've been looking to venture into the world of blogging and happen to have a great sense of style, then you might want to try your luck with fashion blogging.
You don't have to be ashamed of it. Neither do we recommend that you opt for a free blog. With WordPress, it's possible to create an amazing self-hosted blogging site without breaking the bank or outsourcing the services of a web developer.
What you need to get started is a stunning WordPress theme – trendy and designed to the best of the industry standards.
The impression you create matters a lot as far as your online success goes. You want to be viewed as a serious blogger? Then don't just pick any random fashion theme you stumble across online.
If anything, the theme needs to have the right amount of white space, some little bit of padding, and most importantly, be able to clearly display large images – and must you be reminded that such themes are NOT a dime a dozen.
Luckily for you, we scoured the internet and dug up the best fashion themes we could lay our eyes on and listed them to simplify the process of you finding a befitting theme for your soon-to-be-launched fashion blog or website.
Now without further ado, here goes the list: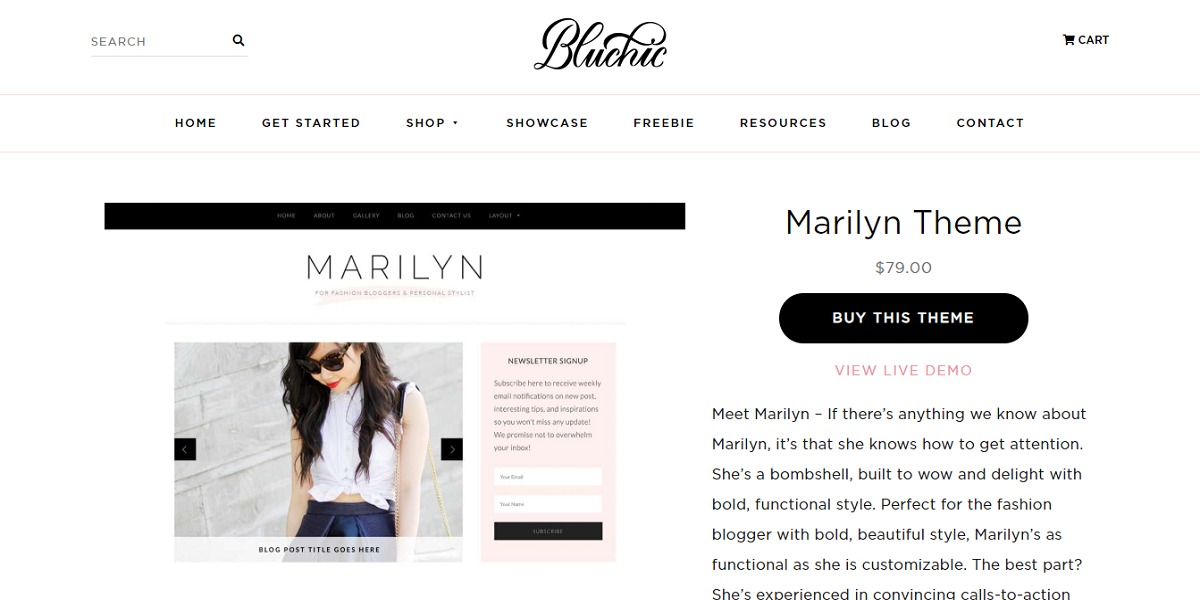 Marilyn is the kind of theme you use to command attention. Built to perfection, the theme boasts a bold, functioning style that promises to wow your readers. Even better, the theme arrives with a perfected call to action that you could use to direct your audience on the course of action you want them to undertake with little convincing on your part.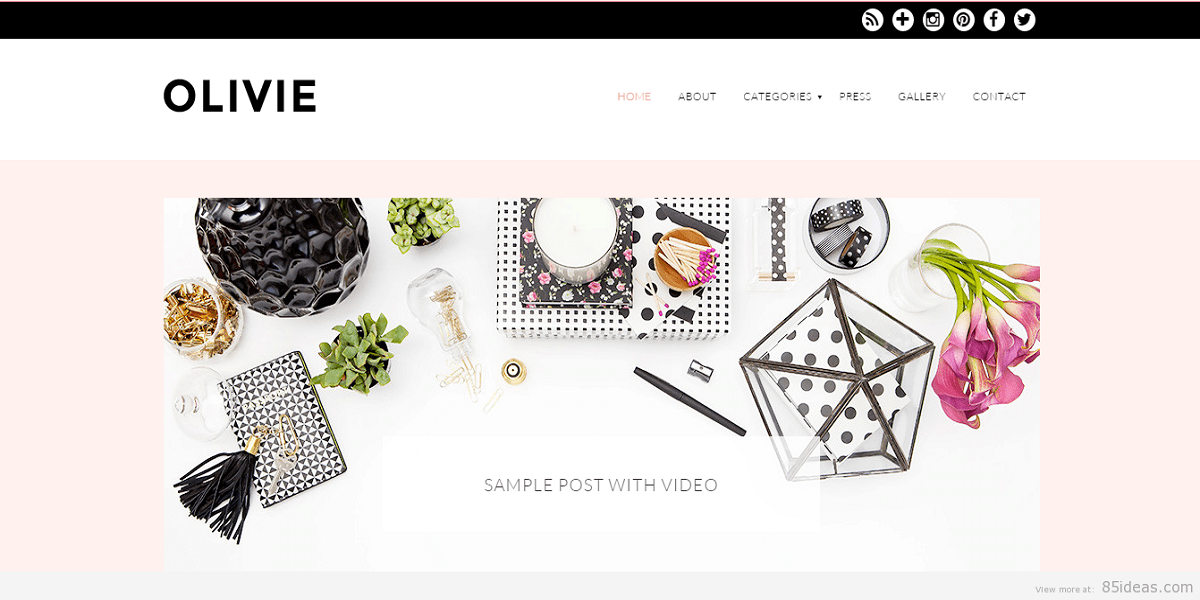 Looking for a feminine theme that doesn't lean much on the girlie side? Well, look no further than the olivie theme.
Designed to accommodate just any type of fashion blog, the theme is designed to snugly work with both beauty and lifestyle blogs. It's also well optimized for search engines and responsive enough to load up just fine on almost any existing device out there. But what's even more interesting is that it arrives with a strategically placed subscription form that makes it a snap to convert your visitors into active email subscribers.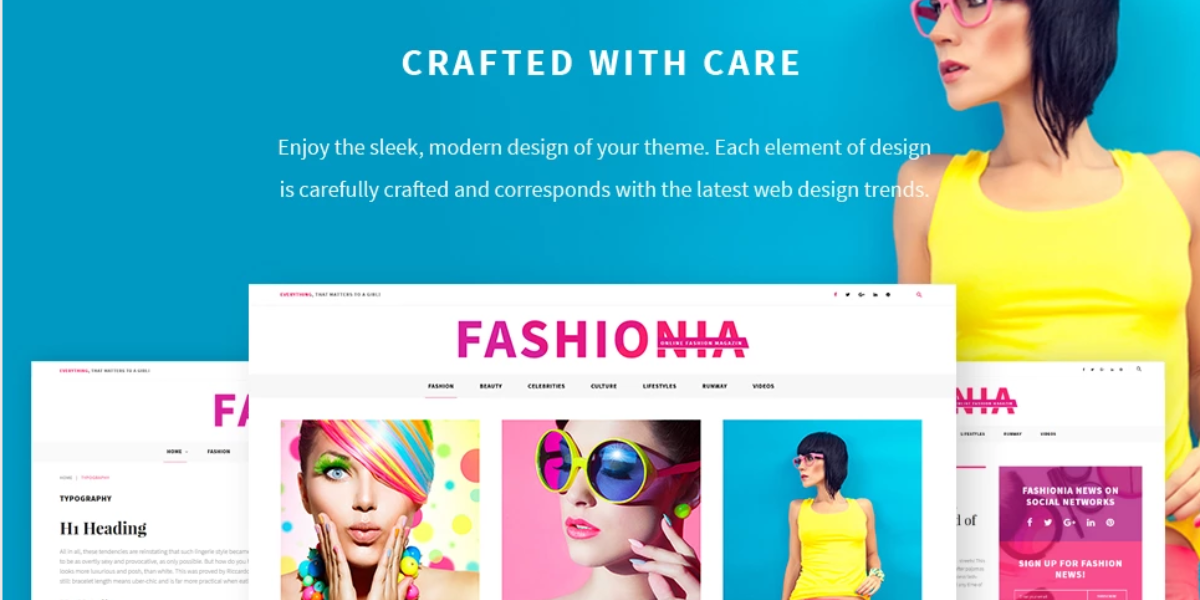 Fashionia flaunts a trendy and modern look, designed to get your visitors hooked in from first glance. Among the things the theme comes with is a custom widget, coupled with a series of advanced functionalities that make it one of the best fashion themes you're likely to come across.
Also featured is a simple slider, vogueish post carousel, and classy social media widgets for establishing a formidable social media presence.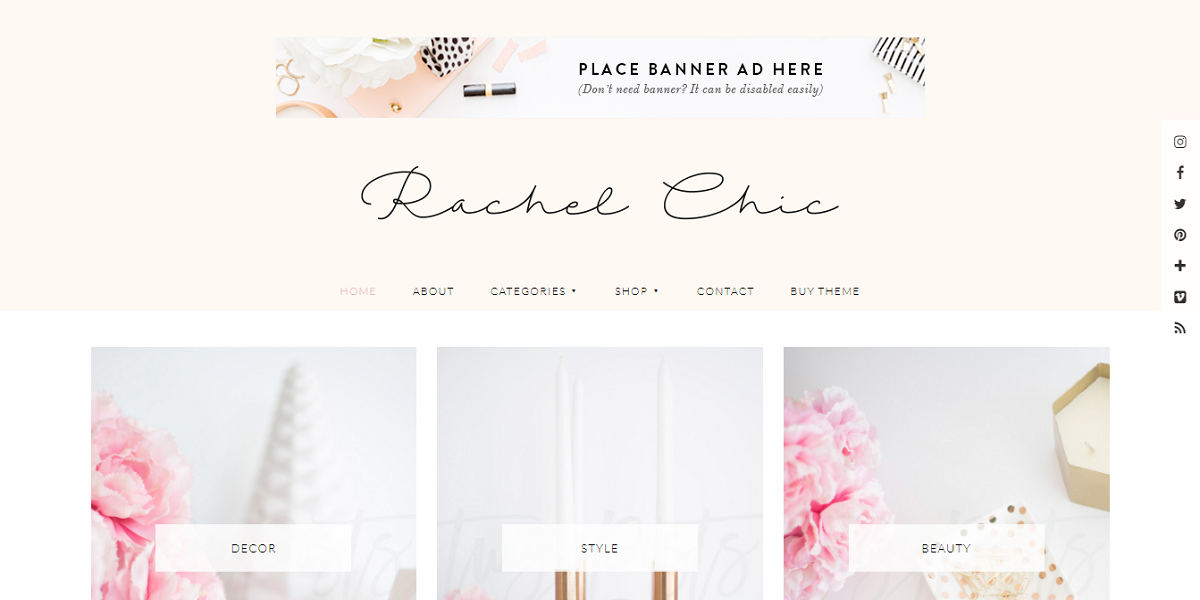 Rachel is everything you'd ever wish for in a fashion theme. Leaning on the feminine charm, Rachel is the kind of theme that turns head without even trying. And it addition to killing it with aesthetics, the theme is also favoured for simplicity.
Designed to showcase your latest post in full length, peppered with the rest of the posts as excepts, the theme allows for an easy navigation of your site.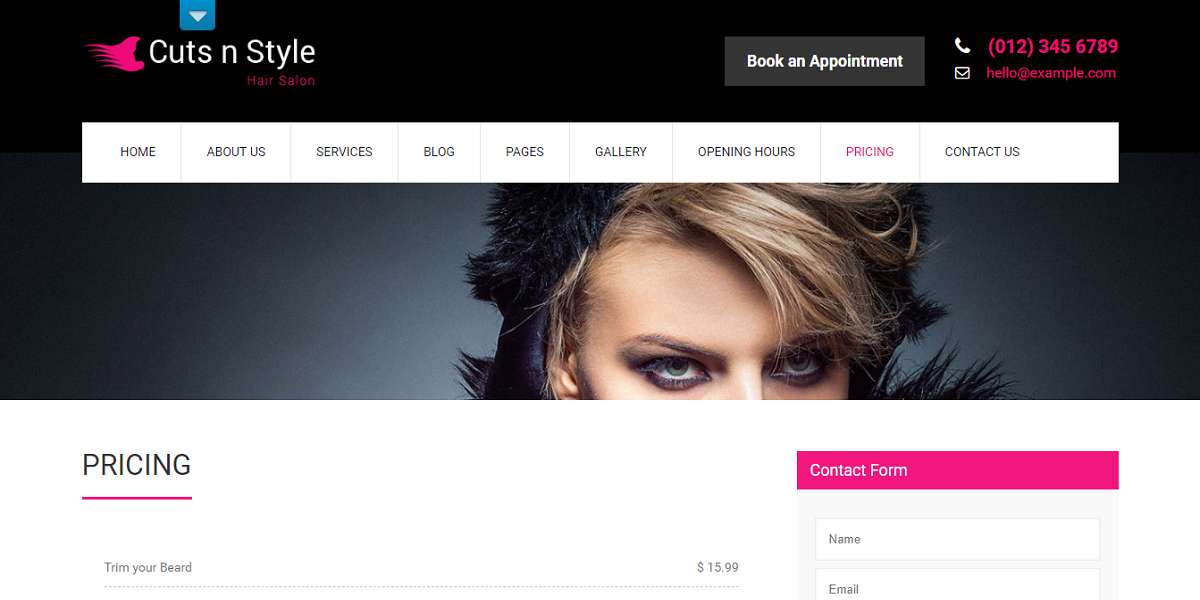 One way to tell a great theme is by looking at its rating. Rated at 8.6 out of the possible 10, SKT cut and Style Lite showcases one of the cleanest looks that sets it miles apart from other fashion themes in terms of simplicity and aesthetics.
Included in the theme is a full-width slider, an appointment form, an easy contact form, and open timetable that can be set to appear on every single one of your web pages.
Worth mentioning is that the theme has been designed to allow for an easy navigation. Which is to say, your visitors will have an easy time instinctively locating any section of your website.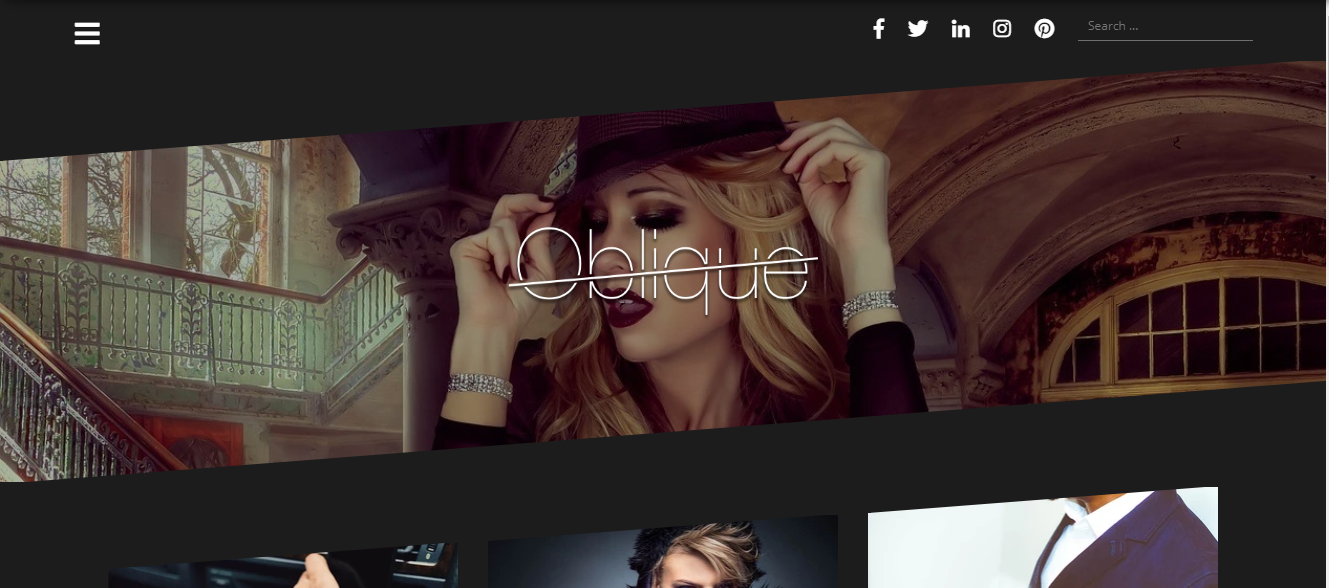 Oblique in a minimalist theme for fashion and general blogging. It doesn't arrive with much, save for a masonry layout, a black background, oblique header, animations and slanted lines and posts.
It's the theme you choose if you're looking for something simple but elegant. Also provided is a slide-out left menu and off-the-wall search and side bar.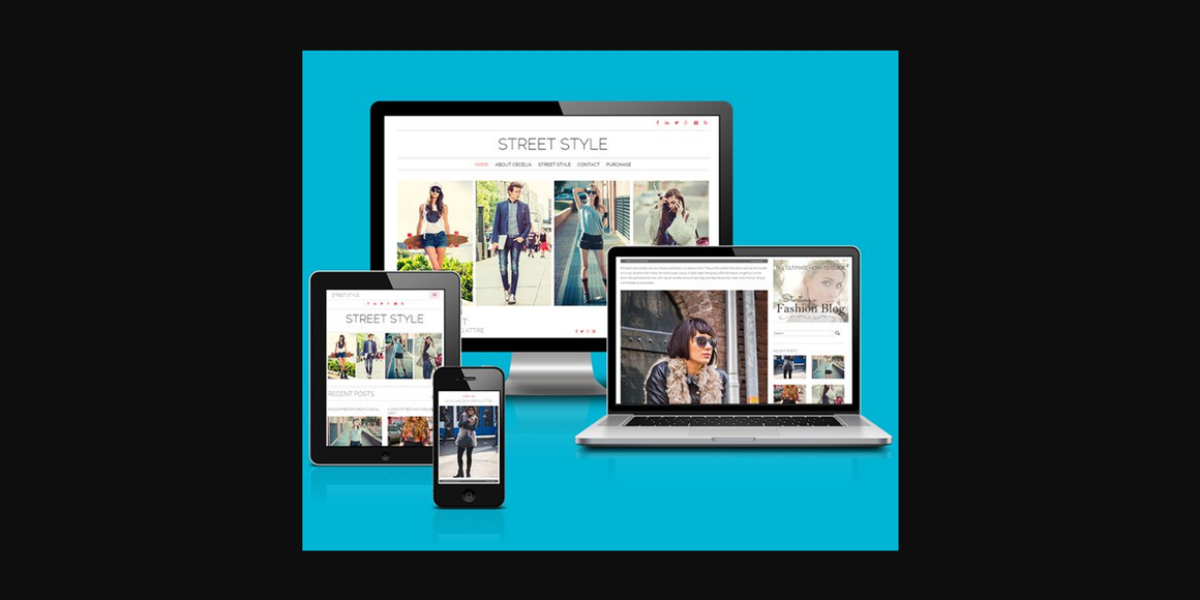 Streetstyle, as the name suggests, takes an entirely different direction by focusing on metropolitan style of fashion. It's the theme you choose if your sense of style has some street element in it. With the theme, you'll be promoting the youth culture, dishing out valuable information on urban living, while taking detours to focus on a series of other related fashion lines.
The Hanger is designer to work for almost any kind of fashion blog. What happens is that theme offers you a broad range of options to choose from. You also don't have to worry about setting it up as you can always import the demo and replace the dummy content presented with your own content and that's it.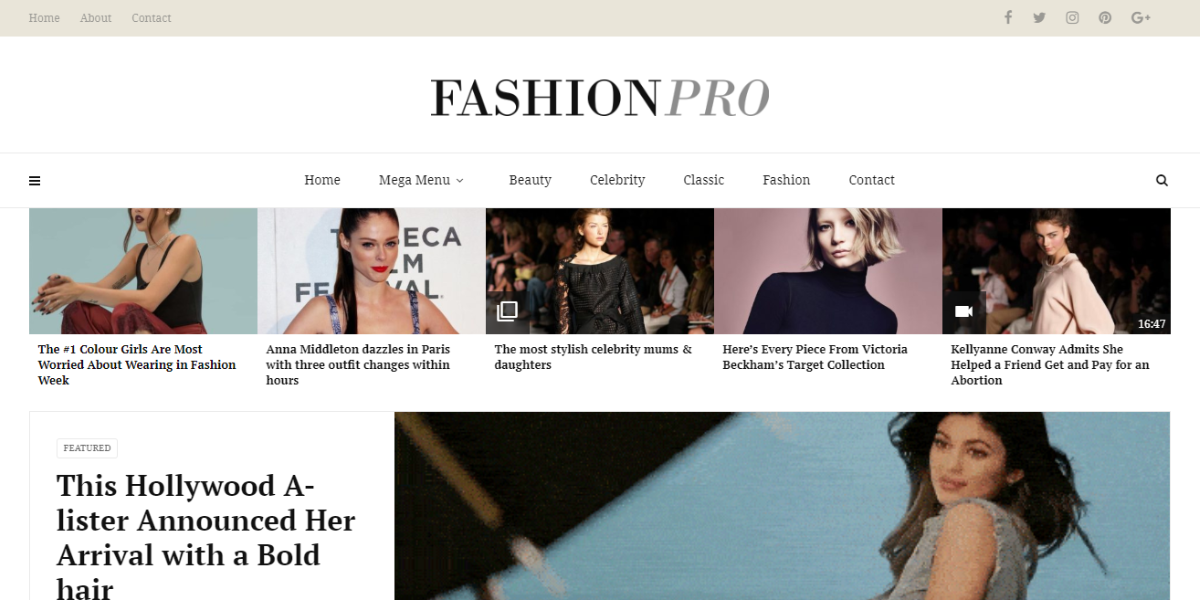 MagPlus is magazine-like fashion theme built with one thing in mind – simplicity. Optimized for search engines, the theme spots an easy-to-identify contact form that makes it a cinch for your visitors to reach out to you with their queries.
It's simply the theme you choose if your focus is with the content you post. Its lightweight design also allows for an easy loading of the theme, thus increasing the odds of your site securing a top ranking.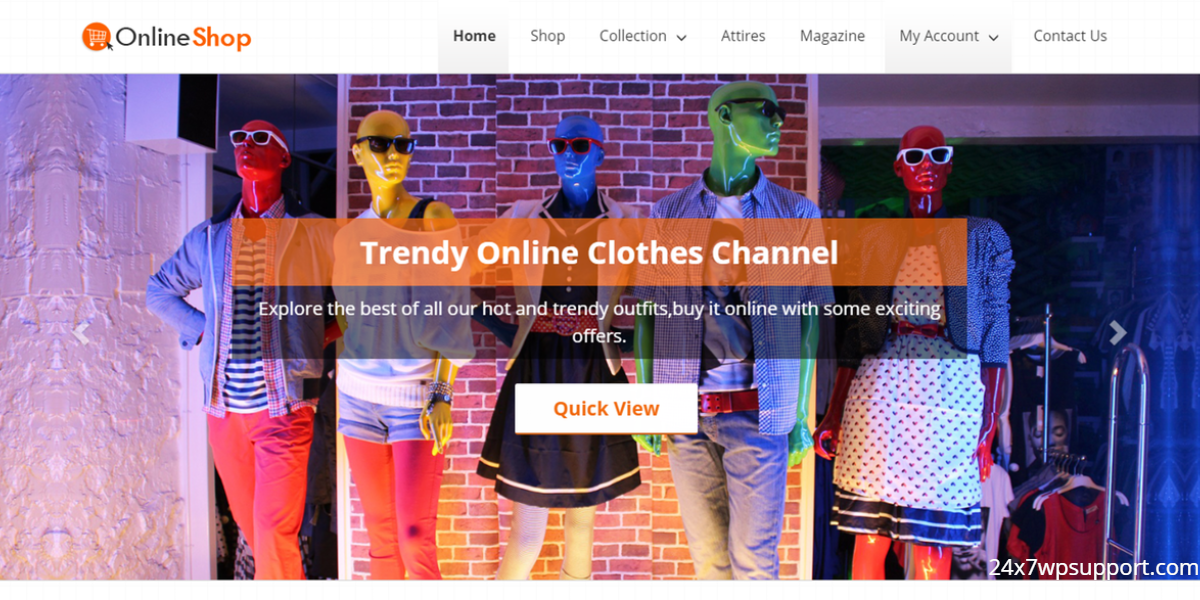 OnlineShop is a versatile eCommerce WordPress theme for promoting your online clothing store. The theme allows you to sell all kinds of trendy outfits, fabrics, dresses, synthetics, and woolen sartorial to name a few.
It strives to mimic a regular, high-end brick-and-mortar laundry shop, boutique, or textile firm. Even with this, you can still use it for a dry cleaner, tailoring shop, dress designer, or a cloth retailer to name a few.
It's a Wrap
The fashion industry is one of the most competitive fields to venture into. Even though you have all the big faces to compete with, you still have an equal chance as any of them to start one of the most successful fashion blogs ever made.
April Theme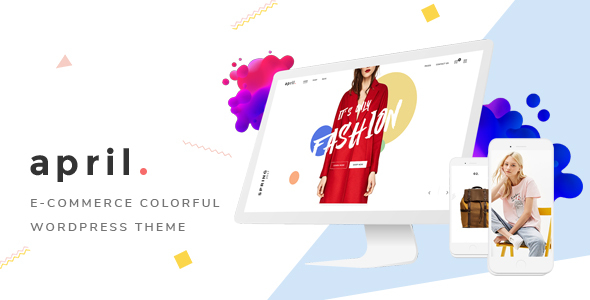 April is a WordPress theme that is specially designed for the niche of fashion. This theme is designed by theme forest organization and it was created on 13 October 2017 and the last update of the April fashion WordPress theme has been released on 20 August 2020. This theme is Guttenberg optimize with high resolution and widget ready.
It is also compatible with almost all types of browsers. There are more than 10 homepages. these home pages are made home pages and look different for multiple shopping websites. Users can easily install demo data with a single click. There is a smart content blocked where users can use this in all types of content with the help of a visual composer. April element is there with a predefined set of WP bakery pages and it also has unlimited skins. There is 10 custom widget which can display any type of content without adding a single line code. Unlimited sidebar and colors with Revolution slider.
There are 8 header style user can easily create headers according to the requirement. If we look towards the fonts then it contains awesome font icons when in HTML5, CSSS3. April WordPress fashion theme is not available for free version if any user wants to use its complete feature then use a need to pay a certain amount of money to buy it active legal license with complete feature. After taking the premium theme license it also contains all types of documents with a child theme. Its layout is very responsive and contains more than 4 columns.
Bigcart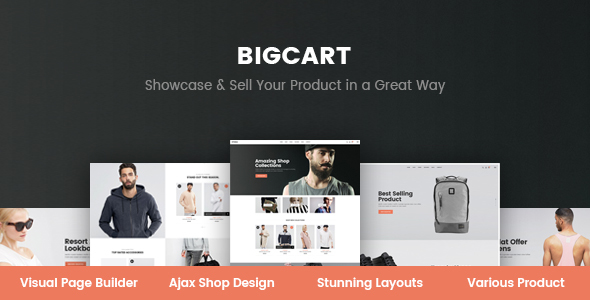 Bigcart is a modern, minimalistic WordPress theme that is based on the fashion niche. This theme has been designed or created by theme forest organization develop to take the appropriate time to create it's each demo. Let's discuss its all features. Users can install its demo with a single click. This theme is designed for a clean modern WordPress woocommerce theme.
Design this theme on 15 November 2017, and an update has been released by the organization on 26th August 2020. but there is one disadvantage that it does not support Gutenberg optimization apart from that we provide high resolution with widget ready. Also compatible with almost all types of browsers. Theme forest files include PHP files CSS files JS files and many more.
Bigcart WordPress theme Allow all users to customize their theme is a very basic step using theme option and customizer according to their requirements. Bigcart theme also provides crystal and clear layouts. This thing also contains its powerful page builder compatible with the WPbakery page builder plugin. With the help of ajax pagination users can set up a different type of style for product collection.
This theme also compatible with the most popular plugin of that is the Yoast SEO plugin. This thing is not available for the free or basic version. Users want to use this theme then use a need to buy its premium version by paying a certain amount of money project organization will provide an active legal license with all types of features. Its layout is responsive and after buying a premium version of this theme user will get well documentation about the theme and a child theme also be given.
Shopstar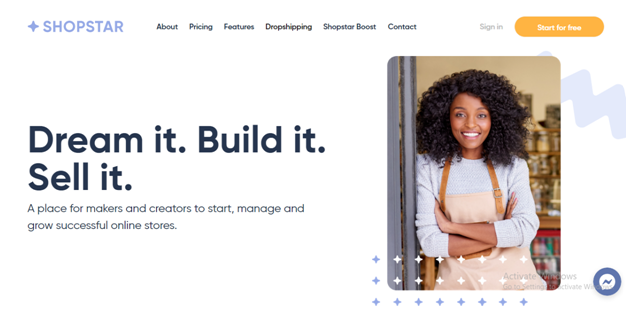 You can develop a must-visit website using Shopstar. This fashion WordPress theme is especially for online fashionistas.
This stylish template is an exemplary combination of a fashion blog and an online store. Shopstar is compatible with WooCommerce. It has a clutter-free design that can assist you to display the products in a more stylish way.
It is easy to customize this fashion WordPress theme. It integrates well with plugins like SiteOrigin Page Builder. This will assist you to run your website fastly. You can feature your latest work. It is a simple blogging and eCommerce theme. If you are one of those who do not seek classy designs and frills, then go for Shopstar.
Idyllic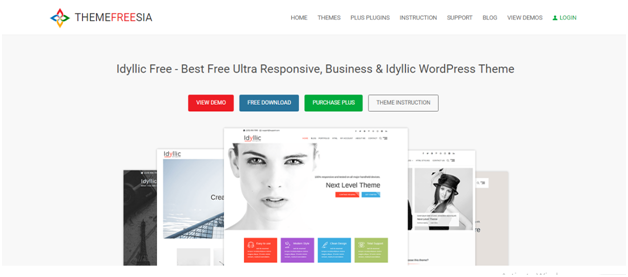 One of the best fashion WordPress themes for hard-working professionals. This template can give life to any business niche online.
It will offer practically all the features it possesses. You can build amazing professional and fashionable websites within no minutes.
For example, this fashion WordPress theme allows you to develop multiple sections on the front page. You can even add your logo and stylish galleries.
It can also add features such as sidebar and widgets. It is a translation-ready fashion WordPress theme. Hence, you can do business with a global audience.
Astra

Astra is a lightweight fashion WordPress theme with the best-quality code.
This theme is compatible with prominent tools like Beaver Builder and Elementor. Hence, you can publish your blog in less time.
You can use built-in Schema markup in this fashion WordPress theme. It is a versatile fashion theme that appears great with optimized speed. We will recommend Astra. You cannot go wrong with this fashion WordPress theme.
Elegant Magazine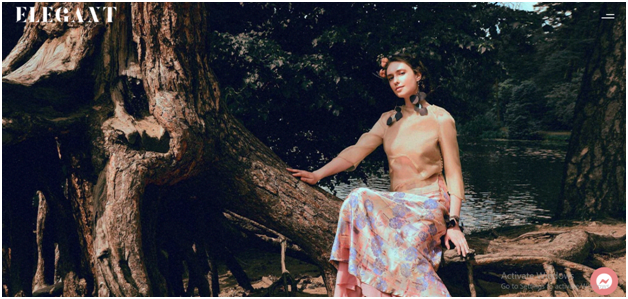 There is no fashion magazine that aspires for modern, clutter-free, and stylish qualities. Elegant Magazine will satisfy these requirements.
This fashion WordPress theme boasts features that are essential for any portal of contemporary news. It will assist your to display your post and organize the content in distinct ways.
For example, you can highlight posts or carousel features in the header. You can tweak the layout using widgets and customizer options.
Apart from the organization of streamlined content, Elegant Magazine supports best practices of SEO. Hence, you can maximize your reach online.
It is exactly what it boasts on the tin. This fashion WordPress theme provides you the tool to publish a stylish fashion magazine.
Blossom Fashion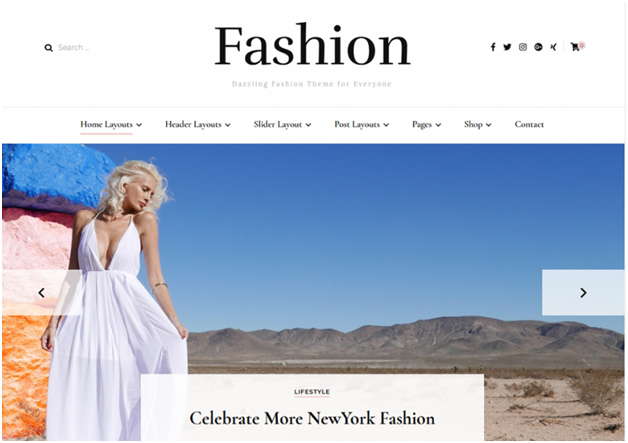 The best solution for serious fashion bloggers. You can turn your passion for high fashion with Blossom Fashion.
It is a chic and powerful theme with plenty of tools. It has around 600 Google Fonts and widgets. The design of this fashion WordPress theme can easily adapt to any device. Hence, you can reach the maximum audience irrespective of their device size.
You can monetize your blog by employing this fashion WordPress theme. You can place the ads on the advertisement widgets and manage the ad revenue.
Blossom Fashion is compatible with WooCommerce.
You can extra income and engage the audience using this fashion WordPress theme.
Blossom Feminine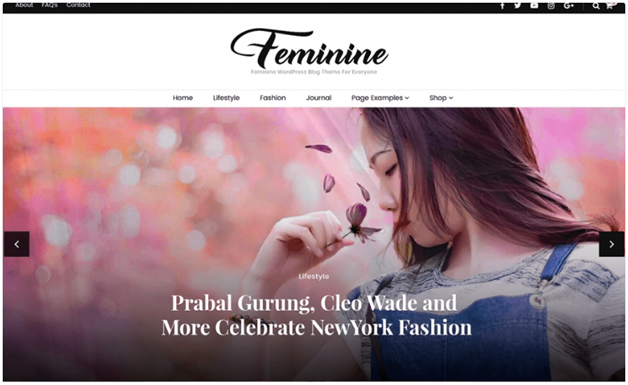 A treat for those business-savvy fashionistas who are seeking a feminine, classic, and elegant theme.
Blossom Feminine, the fashion WordPress theme has all the qualities while being functional and robust.
You can easily set up this fashion WordPress theme and can do customization without a single line code.
This fashion WordPress theme is tightly coded. Blossom Feminine is WooCommerce-compatible. Hence, you can develop a fully functional website and sell merchandise.
Blossom Feminine is developed keeping SEO and top performance in mind. It has powerful features to develop a robust online store or blog.
Vogue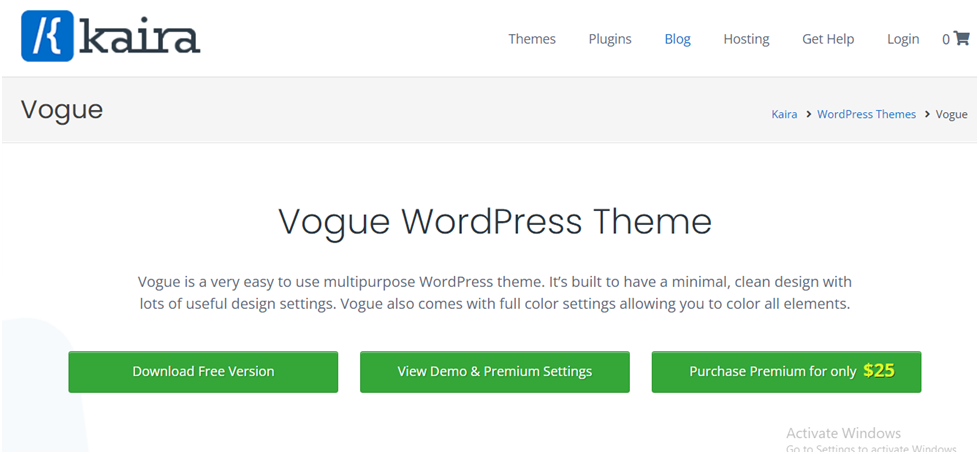 Vogue is a lightweight elegant design that is fast loading and responsive. This fashion WordPress theme is worth the consideration. This theme is best for those businesses that deal in women's apparel.
It offers you multiple blog layouts, footers, and headers. It is compatible with SiteOrigin Page Builder and Elementor plugins.
The theme is highly coded keeping SEO practices in mind. Hence, you can maximize your reach.
It is not that striking eCommerce fashion WordPress theme. But, it appeals to many fashion owners because of its functionality.
Olsen Light

A retina-ready and ultra-responsive fashion WordPress theme. It will make the content shine on any device. Olsen Light is a lightweight theme with a one-click demo import.
Hence, you can set up your website quickly and run. This fashion WordPress theme is compatible with prominent page builders. This includes Beaver Builder, Divi, and Elementor.
Olsen Light is highly optimized for SEO and speed. This fashion WordPress theme operates seamlessly with plugins like Mailchimp, Yoast, and WPML.
Closing Remarks
There you have them! Now that you have received the necessary insight to this effect, why not go ahead and make use of at least one of the themes explained? You do not want to drag your feet in this. The benefits are too numerous and great to be overlooked or treated lightly. All the best in your next agency marketing undertaking!
Which Fashion Theme Do You Like ?
Need help in Theme Selection or Theme Issue? We are available 24/7 by Phone or Chat.