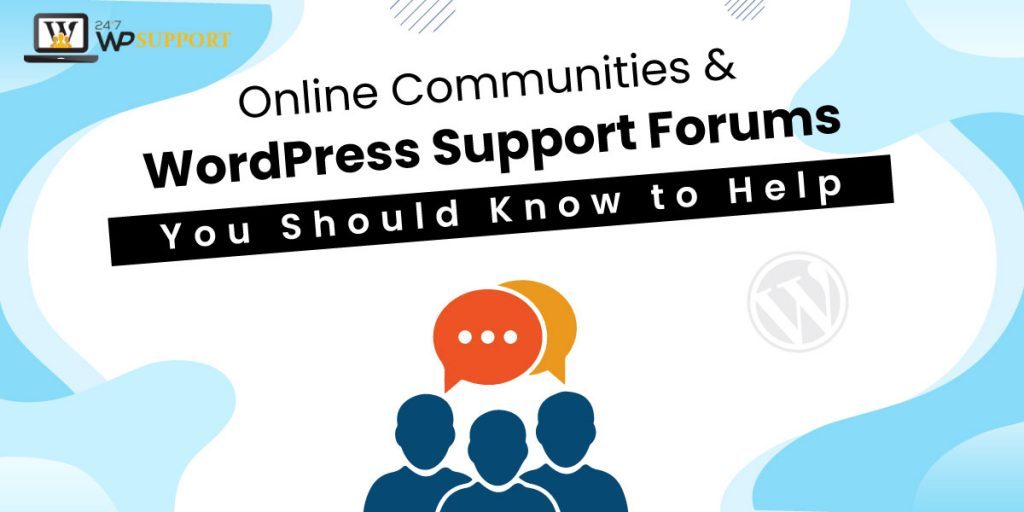 Online Communities & WordPress Support Forums You Should Know to Help
Last updated on August 11th, 2021 at 06:52 am
WordPress has become one of the most renowned CMS today as it powers approximately 30% of the internet. WordPress has numerous users using it and if you are one of those users, then think about a situation when you are working on WordPress and suddenly it stops working or some issue pops up, what would you do?
You would think that there are a huge number of developers, which means that you can get the answer to all WordPress queries easily by just Googling them. While this sounds like a promising protocol in such situations, this can act as both an advantage or a disadvantage for you. Why? Because in such cases you are most likely to get a number of answers which would make it difficult for you to decide which one is right, and which is wrong.
This overwhelmed situation mandates you to choose the right source or support to find the answer to your query. Thus, instead of Googling all that keeps you stuck, you should opt for WordPress Support forums for getting all your support requirements.
WordPress Support: Official Sources
You can get WordPress support from numerous sources, but it is vital for you to use them to the most and know exactly what the problem is. So in this post, we will discuss how to use the WordPress support services in the best possible manner.
Before that, let's have a glance at the various kinds of support that WordPress provides when you have queries.
WordPress Support Forums
WordPress Codex
WordPress Handbook
WordPress.org
Support Pages for individual themes and plugins
Help page in your website's admin screen
These are the official sources which we will explain in a detailed fashion and then we would enlighten you with some other sources from where you can get help.
When you face any WordPress issue it is recommended that first, you should use the most reliable and suitable source. The first thing that you should do before using WordPress.org is to use it in the most appropriate manner and if you want to get a quick answer then be sure of the issue.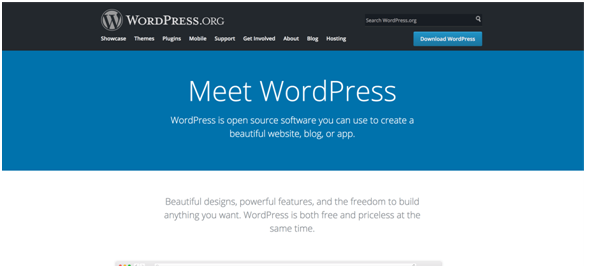 WordPress.org has an array of resources from where you can take help and get the maximum out of it. As you know that WordPress has a strong community, there are various plugin and theme developers who have their account here, so you would be able to get answers to your issue here. Below mentioned are a few moves on how to create an account and seek help from WordPress.org-
Step 1- Register for the account
The primary thing you need to do is create an account on WordPress.org. When you open the website, you would see the option of Login on the top right corner of the Support page press enter there and then create the account, where you need to fill in some details. There you need to put your email address and then you will receive an activation email with your password in it. Click on Activate button.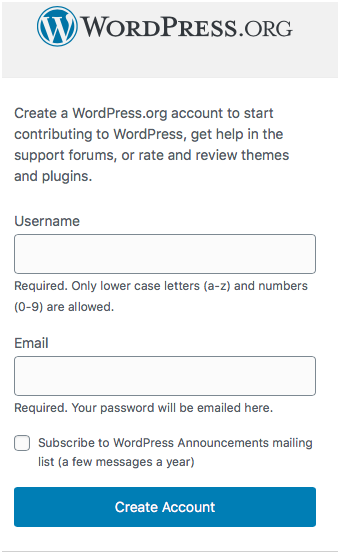 Step 2- Search for the right forum
Once the account is created, the next action is to find the right platform for your answer as per your problem. You can also forage the right forum on the right side of the support page. On the forum page, you would see all the main WordPress forums there. You can search for the right forum there by clicking on them or you can also take advantage of the search bar to locate your query.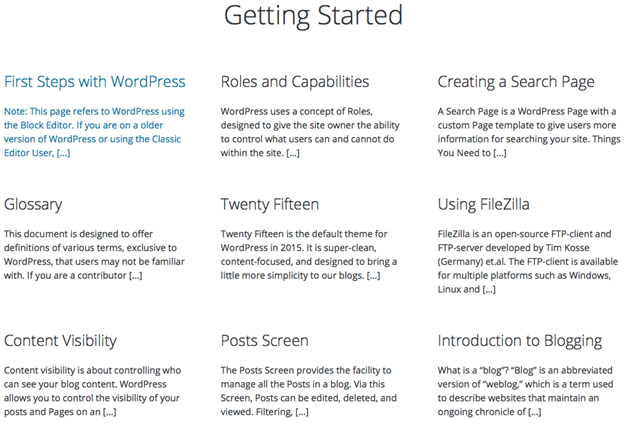 Step 3- Create a fresh topic
Now, if you have a fresh query and you could not find any solution to it, then you would have to create a new topic for someone to provide you with the solution to it. For doing this, you would have to come down to the bottom of the forum page and insert the details. The details that you would have to put are Topic title, Link to the page you need help with, Topic tags and the Comment box.
In the topic title, you must provide basic information about your issue. In this, you have to provide a brief overview of the query. For example, if there is an issue of the plugin, then you should mention Plugin not working, etc. Ensure that you do not use statements like 'Why my plugin is not working?'
In the Link option, you should mention your website link, so that it would become facile for the respondents to offer you with a more precise solution.
Next is the Comment box, this is where you can explain every detail about the problem that you are experiencing, as it would help the WordPress Support Forum to provide you with a better answer. You can also add a screenshot or video of the problem in the comment box.
Topic Tags, here you need to add a few tags that are in alliance with your problem as it makes it easy for the experts to search for it.
Also, remember to check on Notify me on follow-up replies via email, so that you get to know when your query is resolved. Once all this is done, click on the Submit option.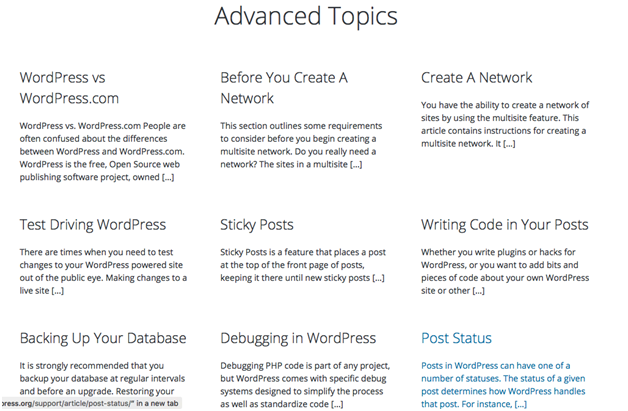 Step 4- Wait for the solution
Your work is done, now you must wait for your query to be answered. You would be glad to know that WordPress support Services work round the clock so that they can answer your queries in a very short span of time, which means that you would get the answer to your query without much wait.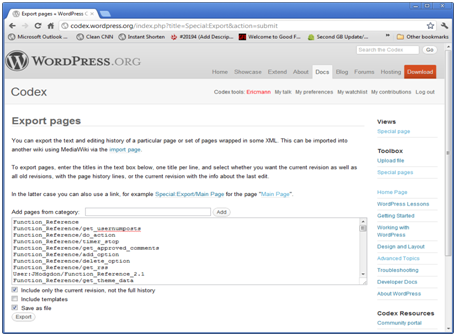 The major points that are included in the WordPress codex are-
'Tips on using WordPress', this is something paramount to read as it comprises of everything starting from installation to its usage and a complete guide where there is everything mentioned related to WordPress forum theme, support forum, or we can say anything related to the term WordPress
Theme issue, if you are facing any theme related issue, this should be your first point of contact as there are dozens of theme developers who have their profile here, thus you can find a developer according to your theme and contact them directly. If you want, you can also contact them with the help of the WordPress Support Forum.
Another thing that might attract you is, how to use WordPress. In this, they provide you with a complete glossary on a few basic tasks related to WordPress.
It majorly aims at developers as the audience, as this is an official glossary to the code which underpins WordPress. The developer handbook offers recommendations or assistance on things like WordPress coding standards and API. You would also find different columns on plugin and theme development and block editor as well.
It includes online forums, Facebook and LinkedIn groups and slack channels. Here is some more information on them-
a) Stack Exchange (Online Forum)
This is a great option for people who are advanced users and developers, as this is where you can get the answer to even the most challenging issue. It is a greatly built online forum particularly for web developers, not just for WordPress developers.
Here, there is a different section for WordPress support services, as here you would get the answers related to your WordPress query. Initially while using this site, it might be slightly overwhelming for you as it is too vast, but as you start using it, you would feel at home.
One challenge that you might face is which is the appropriate answer as there would be so many answers to your query. Don't worry, the good thing about this forum is that anyone can ask question and answer, but the best and most relevant ones are placed at the top so that it becomes easy for the user to find the correct and best answer.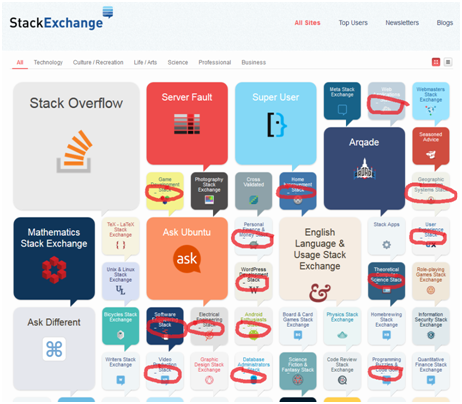 Stack exchange is usually recommended for more advanced users as it is more technical and has very experienced WordPress users in this forum, who are usually able to get the answer you need quickly and in the most appropriate manner. It is very easy to create an account there and make your profile there. Excited to know how?
Step 1- Log in
In case, you don't have an account, then you need to sign up from the homepage. There is no fee to create and you can also sign up using your Facebook, your email or Google+. As the account is created, now you need to put your display picture, name and then press enter on Complete Registration.
Step 2- Ask your query
Once you login to your account, on the home page you would see Ask Questions button that is placed on the top right corner. There you would have to fill in the details for your question. After filling in all the details, just hit enter on Post Your Question button.
Step 3- Wait for the resolution or answer to your query
Your work is done now. Their focus is on answering the query as quickly as possible, thus the answers which are more effective and good are provided and placed on the top.
Step 4- Mark answer as accepted
If you find the solution that you were seeking for, then you can tick or mark the answer accepted for those people who would have the similar query as yours. This would also be nice to those who took out time to resolve your query.
b) Facebook Groups about WordPress
All of us know that Facebook is one of the biggest social network sites to date and it seems like it is going to stay for a while too. After looking at its popularity, WordPress also made numerous Facebook groups, in which there are a lot of WordPress users and developers.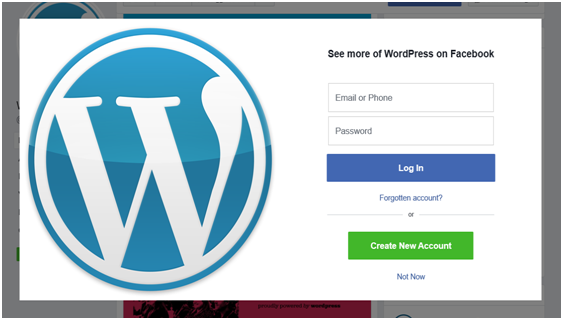 There are an array of groups that you would find for different skill levels, you can choose one according to your query, as there you would not have to wait for the answers, there are chances that you might get the answer there immediately.
On Facebook, there are groups that are made as per the queries such as hosting, themes, plugins, SEO, Security, Freelancers, speed up, Supporting WordPress products, help and support, etc. You would get all the information there plus you would also get WordPress support number, where you can call if the query remains unanswered.
Before joining any group there are a certain set of rules that you should follow which are-
Be polite, as you might find people online which are very rude. You should try to avoid them and try to be civil and contact others if you do not find it appropriate
Do not spam. It is true that when there is an issue you want the resolution quickly but, in this case, if you do spam, they might ban you
Ensure that you do thorough research on Google before asking that query in any of the groups.
As you know some of the rules by now, check out below what are the steps of joining these groups-
Step 1- Search for the right group
When you would be in the process of searching a WordPress group on Facebook, you would find dozens of groups, thus it would be hard for you to choose which one to join. To make this more simplistic for you, we have made a list of groups which you can join and learn and improve the way you work in WordPress and can also ask your queries if any-
a) Advanced WordPress- It is a closed group that has been created for professionals and it offers advice and support on the development of WordPress.
b) Supporting WordPress products- This group is for professionals who offer free or premium support for all the WordPress products. They chat everything on support and making it better.
c) WordPress- Here in this group you would answer related to WordPress.org question, this is a general group where you would find both users and developers.
d) WordPress Freelancers- This is a group for users or developers who make their living as WordPress freelancers. Here you would not find much information related to codes but would find more info on how you can apply WordPress to business
e) WordPress help- This group is again for users and developers seeking information related to WordPress.org. Also, in this group, you will find stringent rules on self-promotion
f) WordPress Speed Up- If you want to learn how to improve the performance of your website, then it is the ideal group for you. It is for all WordPress.org, the main aim of creating this group is to tell you various methods of increasing the speed of your websites
g) WordPress, SEO and Internet Questions- This group is basically for SEO related queries where you might also find answers on WordPress.org and Internet question
h) WordPress Security- This is a forum where you would find a lot of experts who would post issues and solutions related to WordPress security and would also get to know all the updates related to security.
i) WordPress Plugins- This is one group where you can query anything related to plugins, furthermore, they also post updates about new plugins and their usage. This group is less technical, plus they also help you in finding the best plugins as per your requirements.
j) All About WordPress- This is a group where you find more discussion and update on WordPress. They also mention everything about WordPress Support Forums, themes, services and much more.
k) WP Care Market- This is a group which is specifically created to offer excellent website care and support to its customers. This is made for professionals so that they could gather resources, training, and support for implementing care of the websites in the right manner
l) WP innovator- This group is created for web designers and agencies who are willing to flourish their businesses online.
m) The Fearless Freelancer- This is a perfect group for freelancers as here they can get themselves aware of all the information related to freelancers. Here, they would get the content on how they can grow their current freelance business.
n) Make Money with WordPress- This is a group which is made to support and update people who make their living by WordPress
Step 2- Joining the group
Once you have selected the group that you want to join as per your requirements. First, you need to check if the group is private or for everyone. If it is private, then, in that case, you would have to send a request to join them. You would see an icon of "Join Group" click on it to send the request. According to your profile, if they think you fit, they would accept the request and you would become a member of their group.
Step 3- Thoroughly read the group terms and conditions
Once you are a part of the group, then the next thing you should do is read the group rules vigilantly. As being a member of that group, you might have to deal with some spam in the group, thus don't be that one person who does not know the rules of the group and does the same mistake. Ensure that you are polite and helpful and do not sell anything on that group. Still, read the rules as they are different as per the group and their members.
Step 4- Do not hesitate, ask a valid question
If you think you have a valid question, then without any hesitation, you should go ahead and quote it in the group. As there are many professional and senior-level developers in this group, who would answer your query without much wait
c) Slack Channels about WordPress-
Nowadays, there are many WordPress professionals who are using Slack with each other and get support. Slack is being used by numerous organizations for internal and external communication.
In the same way, many agencies and web developers as well are using it to centralize all sorts of communication by one platform and to create a single channel for the topics which they talk about the most. Also, it is vital for you to know that WordPress has its own Slack channel that is called Making WordPress.
There are loads of excellent slack channels for learning more about WordPress, some of them are-
Make WordPress
WP Developers club
WooCommerce
The WordPress Government project
But for getting started with the Slack channels there is a certain protocol which you need to follow, that is-
Step 1- Go to the Slack info page
You need to request access as Making WordPress as it is not a public Slack channel. You would have to head to the Slack info page on wordpress.org and then go along with the steps which are divulged under "Joining the WordPress team on Slack."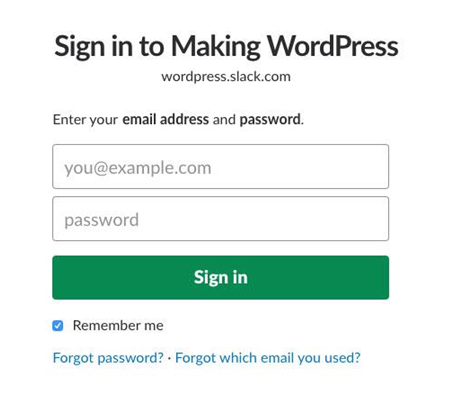 Step 2- Log into WordPress
To get access, the first thing that you would have to do is log in to the WordPress.org account. Once you are logged in, after that you can request WordPress to send invite to the Slack channel.
Step 3- Understand where to post
Making slack is a very easy process, but the important information that you should be aware of is that there are three channels where you can leave a message, which are-
i) Announcements- This is one channel where you would get all the messages on updates of WordPress core. Basically, it is not the right place to ask queries.
ii) Core- Here, you would find the pointers on recent core commits.
iii) Slackhelp- In this forum there are WordPress developers, which means that you can ask questions on the highly technical aspects of core code.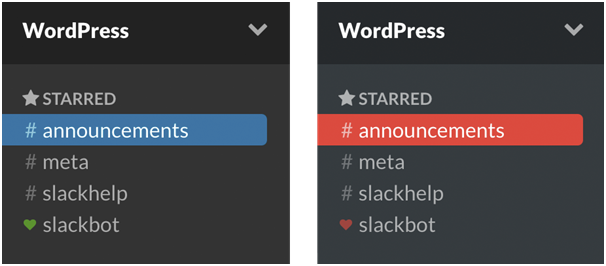 d) LinkedIn Groups About WordPress
If you use LinkedIn frequently, then this can also be a great option as you will find loads of WordPress groups there. There are a few WordPress groups that you might want to join as they can be helpful for you. Some of the most renowned and useful LinkedIn WordPress groups are-
I. WordPress Developers- It is one of the biggest Linked group, here you can get help on many WordPress topics and you can even ask high-end technical queries here because there are many professionals in this group and would not leave your query unanswered for long
II. WordPress Experts- This is a group that has been made particularly for business and marketing focus and there are a lot of WordPress professionals in the group to help and guide you on it.
III. WordPress Web Designers- This group has been designed for people who have created their websites with WordPress. In this group you would not find much technical content and is less-marketing focused, here you would get excellent advice about themes and plugins plus you would get a lot of information and help on how to create high-level web design
IV. WordPress Designer Group- This group can be a great help for people who design their websites with WordPress. Here the major focus of group members is on applications instead of blogging.
V. SEO for WordPress- Here, in this group, you would get to see people who wish to know more information about WordPress SEO. Also, you would get plenty of tips, hints, and tricks about SEO for WordPress and how using them can be beneficial for you.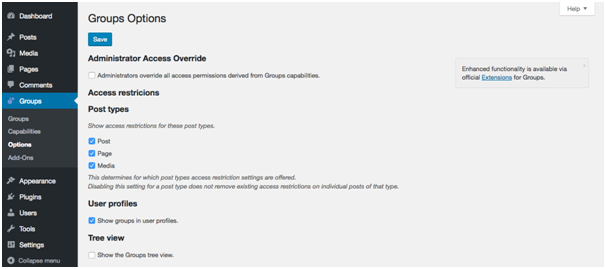 It has gained a lot of fame in recent times and people are using it more than Wikipedia, it has a great system that works well and that is the reason people love using it. Here, there is a dedicated subreddit. Thus, if you face any WordPress issue then you can find the solution here easily as many professionals use and update it regularly. You would find different columns and articles on plugins, themes, hosting, tutorials, etc.
Tips for using WordPress Support Forums and Resources
Here are some of the pointers for you on how you can approach them proactively, how to phrase your query in a better way and being precise about it-
1)The first step that you need to take is to identify your support requirements, which means that instead of straight away asking for help, spare some time in identifying what issues you are facing while using your WordPress site. As once you are aware of the problem then it would be easier to understand what support you need.
For example, whether your issue is related to web hosting or is there any technical issue with the WordPress installation as for that you would have to contact the support channel. If you want to learn a WordPress skill for that you can check for any tutorial and if you want to know about some particular code, then for that you can try codex. Thus, for different problems, you would get different solutions, so it is important to identify the issue first.
2)Once you identify the issue, you can also check for WordPress Forums as most of the answers are already there. Thus, before contacting for support, you can check for the last conversation and responses and see if the problem to your solution is already there or not.
3) One thing that is crucial and to be taken care of is to deactivate the plugins and set up a default theme is you have recently installed or uploaded a theme or plugin.
4)Another important thing is that you should not become too impulsive and submit the question to the WordPress forum as if the answer is too obvious, they might not help you, so ensure to do a proper search before contacting them.
5)When you have done the full research about your query and could not find the answer to it, then if you wish to take WordPress support services, then you should frame your question in a better way and take screenshots and videos of the issue you are facing. As it is an easier way of explaining the issue.
6)You should also check for tutorials videos; in case you are a beginner. Do not straight away jump and contact WordPress support Forum, instead you should first try and resolve the issue at your end.
7)Do not lose patience, as there can be times when the developer takes time to answer the query or may be rude to you. In a situation like this, you should always remain calm as you are there to take assistance and not to fight. Plus, you should not forget to read the rules of conduct before submitting your query to them.
By reading these tips, you must have got an insight into what are the dos and don'ts before contacting any WordPress Support Forum.
Bottom Line
This was the list of some of the best WordPress Support Forums, we tried to cover everything from forums, Facebook/Linked groups, Codex, Tutorials. Thus, now finding help for any WordPress related query would not be difficult for you as now you know where to locate the best solution for your problem. In fact, we have more blogs where you can find additional information on the WordPress discussion Forum. Keep reading! Chat Now