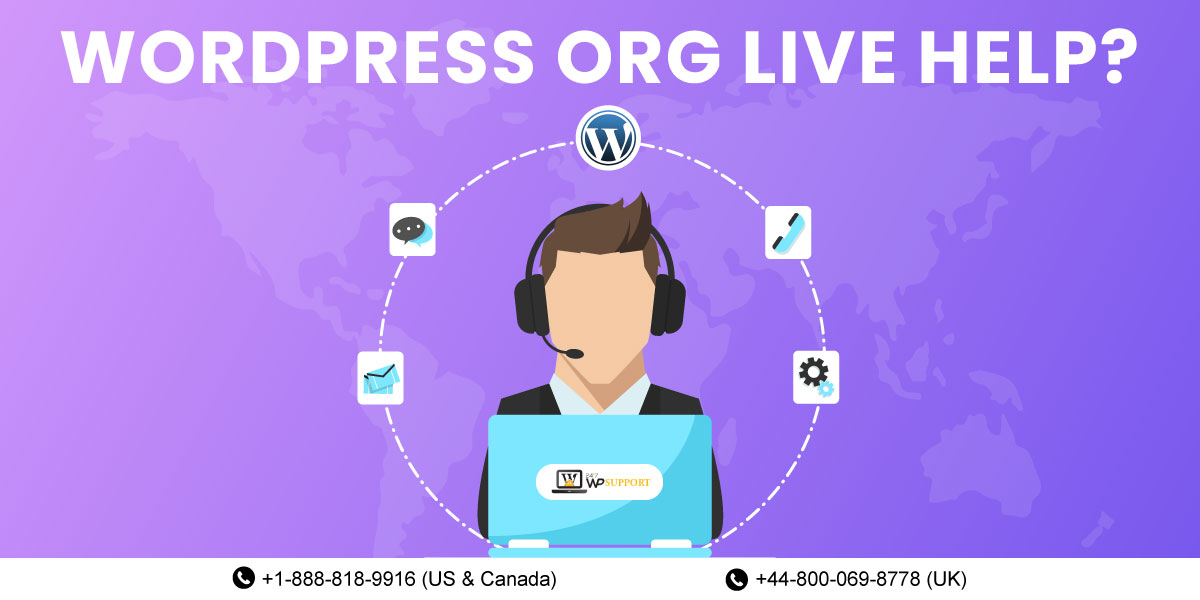 How To Find WordPress.org Live Help
Last updated on August 10th, 2021 at 12:52 pm
WordPress, as we speak of, is one of the most widely used content management platforms. There are millions of developers, users, bloggers and website owners that create a website using WordPress. Where WordPress.com happens to be hosted and managed by the WordPress community itself, WordPress.org being the self-hosted website is not entitled to continuous support.
However, given the fact that WordPress is very huge and at any point in time, there are many using the platform, the server might crash or something unfortunate might happen, one with an intensity that you can no longer fix the same. Under such a situation, the best fix is to connect with the WordPress community and ask them for help. All it takes is a phone call to the right person and you can then sway off the concern, leaving all up to them, right?
Well, this definitely is an excellent solution and gives you the peace of mind when you are bogged down by unexpected break-ins or infiltrated by errors. Now, the WordPress.com owners might agree to the above, but the .org ones? No, they don't relate to this as they have long before opted out of the WordPress managed to host and invest in the self-hosted one. So, if they encounter any error, they are bound to solve it by themselves.
Having said this, it is not always easy to debug errors and fix them. Often, there are instances where you seek support from the WordPress community but you aren't aware of how?
While working on WordPress.com, you had a phone number to call them as and when needed. However, following a similar process with WordPress.org is not that easy. It's not that you will not find it, but it would be a long journey.
Don't worry! Your search comes to an end here. We highlight three different ways by which you can effectively connect with the WordPress.org live support. But before that, let's see why would you need life support?
Why Do You Need To Connect With WordPress Live?
WordPress live is nothing but the community support service rendered by the WordPress team. Often, it happens that your website isn't working the way it should, or there are software glitches that you cannot solve. No matter, how many times you try, all you get at the end is a failure. Under such circumstances, it's best to connect with the WordPress team or the WordPress live community to get the desired help.
How to Connect With WordPress Live?
There are three different ways to connect with WordPress live:
Through the open community
Via an IRC live help
Through Phone Call
Open Community
In case you are looking for experts to help you get rid of the solution, the best place to go is the support forums. You can find plenty of offering help to people like you. Such community-based forum support is the most reliable when it comes to fixing issues.
WordPress IRC Live Help
A live chat forum is another way to connect to the WordPress team. The WordPress IRC is such a support service that gives you the ease to chat with some of the experts in the industry and also the WordPress enthusiast where you can talk them in a live infrastructure. This is evidently much easier than the WordPress forums.
Live Phone Support
The fastest way to connect us by manually reaching out to the team. You can call on the Toll-free number:
+1-888-818-9916 (US & Canada) OR
+44-800-069-8778 (UK)
You can also connect them here for a quick and reliable WordPress Support.