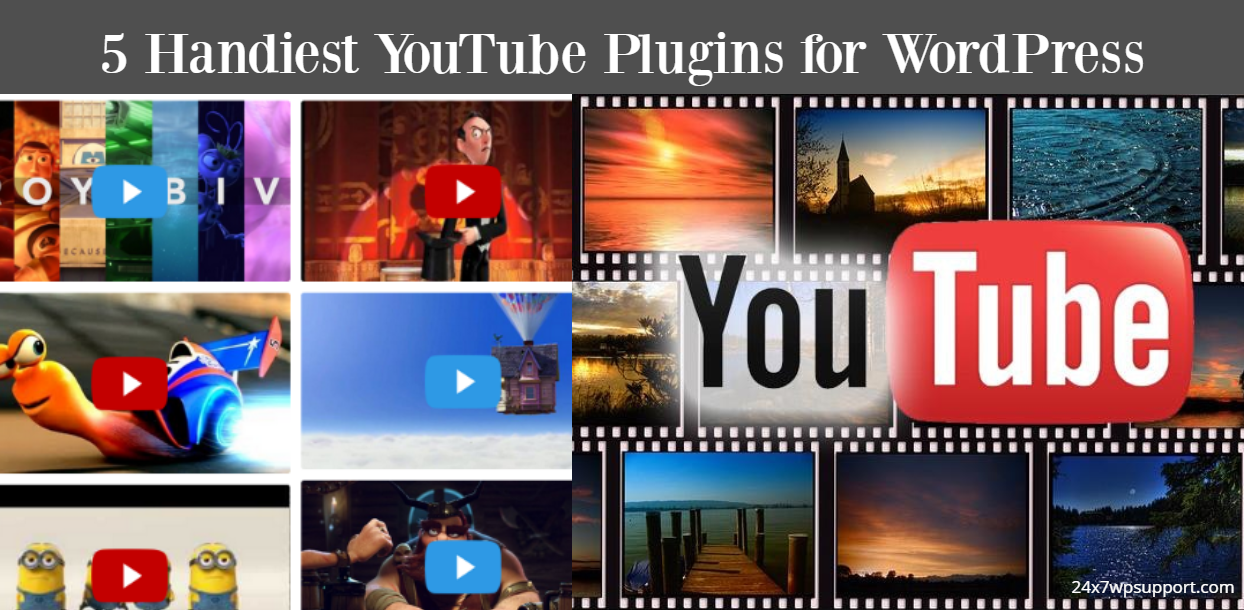 Best Handiest YouTube Plugins for WordPress
Last updated on June 23rd, 2022 at 06:07 am
The skill involved in adding a YouTube video to your WordPress site or blog has no learning curve. For what's worth, all you're required to do is copy the embed code provided by YouTube and paste it in the html section of whatever page you want it to appear and that's pretty much like it.
But there'll come a time when you'll want to make the web page more fascinating by displaying the entire video gallery instead of a single video. And when it comes to this, you'll have to scour the net for a WordPress YouTube plugin that best addresses that.
With a good plugin, you can easily upload or embed a long list of YouTube videos, and even get to play around with the settings provided to determine how the videos get to appear on your site.
Better, some of these plugins even go at length to boost your site's load time, thus allowing the videos to load even faster.
The problem comes with going through all the YouTube plugins filling up the net to determine which one among them best displays your YouTube videos on your blog or website.
No need to fret – we did our best to make it all easy for you by sniffing around and picking the best of the YouTube plugins the market has to offer and compiling them in a list of 8.
That being said, we urge you to go through the list and pick that one plugin that appeals to you the most: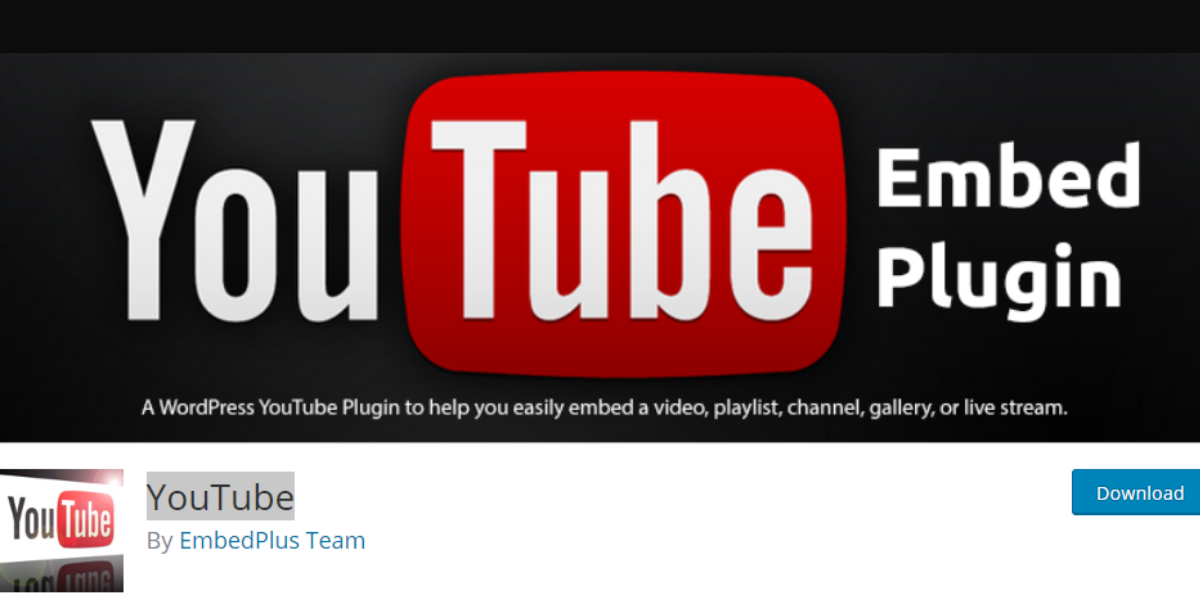 YouTube Embed is one of the most installed YouTube plugins on WordPress, with an upward of 200, 000 active installs.
The plugin tries to make it a snap for you to create a YouTube channel and video galleries on your website, with the option for you to customize it in a number of ways. You also get to decide if you want to see the videos auto play or stream automatically. That's besides customizing your video start and creating functional accessibility evaluation among others.
It's also one of the few YouTube plugins that allow you to add a subscription button to the galleries you create. To enable a lazy loading of the videos you add, you'll have to subscribe for their pro version.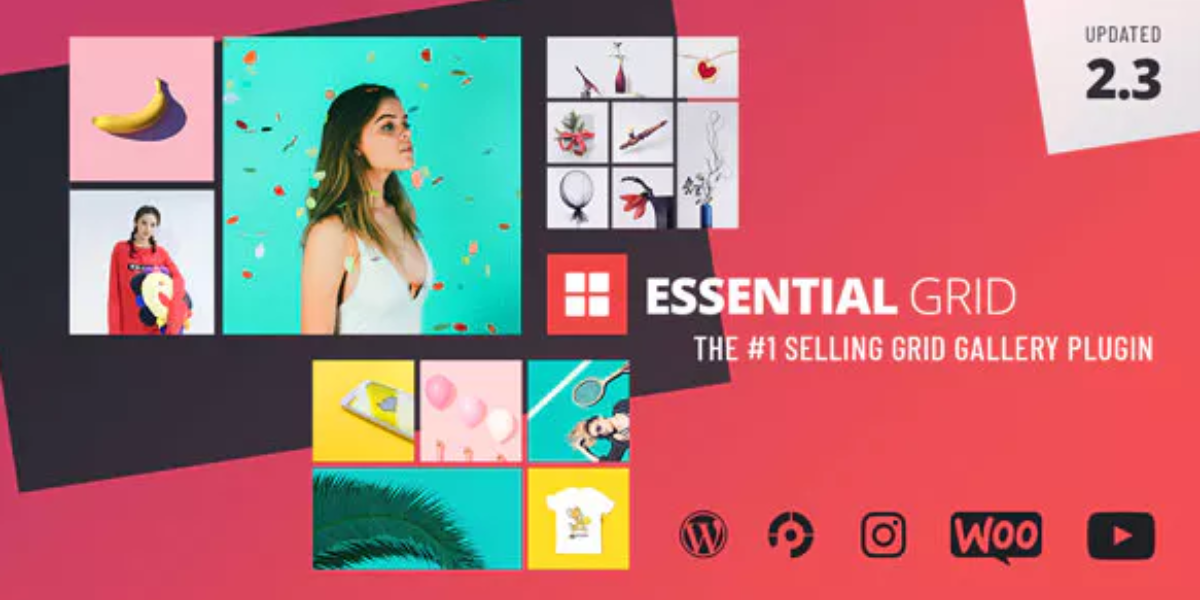 From the name, this plugins allows you to integrate a YouTube video grid into your WordPress site. It's an all-rounded grid building solution that strives to make it easy to integrate YouTube videos directly to a website post or page in a grid-like style.
The plugin also features a live skin edit that you can use to edit the composition, colour, and layout of your grid among others.
Better yet, the plugin also supports Vimeo, iFrames, WooCommerce, and self-hosted videos.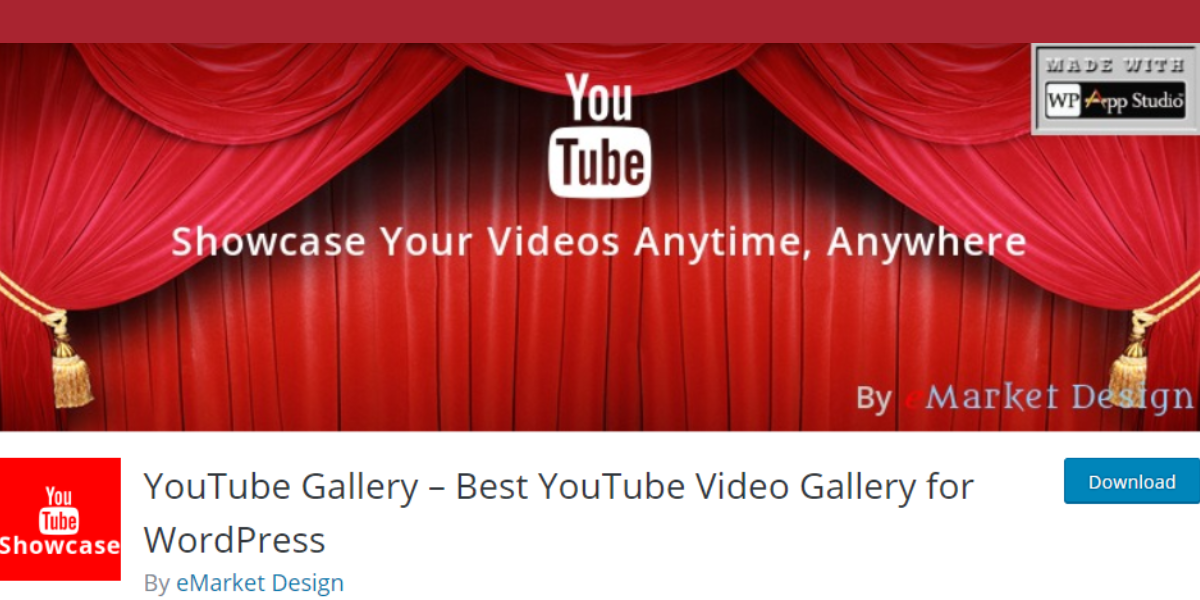 YouTube ShowCase is a simplified YouTube plugin that's been designed to utilize custom post type for your videos.
With the plugin, you have the option to add tags and categories to the YouTube videos you post or simply add them as featured videos.
Setting it up is also a child's play. Speaking of which, all you'll be doing is installing the plugin before proceeding to activate it. That alone is enough to set a video gallery automatically for you.
By default the gallery layout is immensely appealing. Your visitors are also allowed to browse through the videos you post without leaving the page.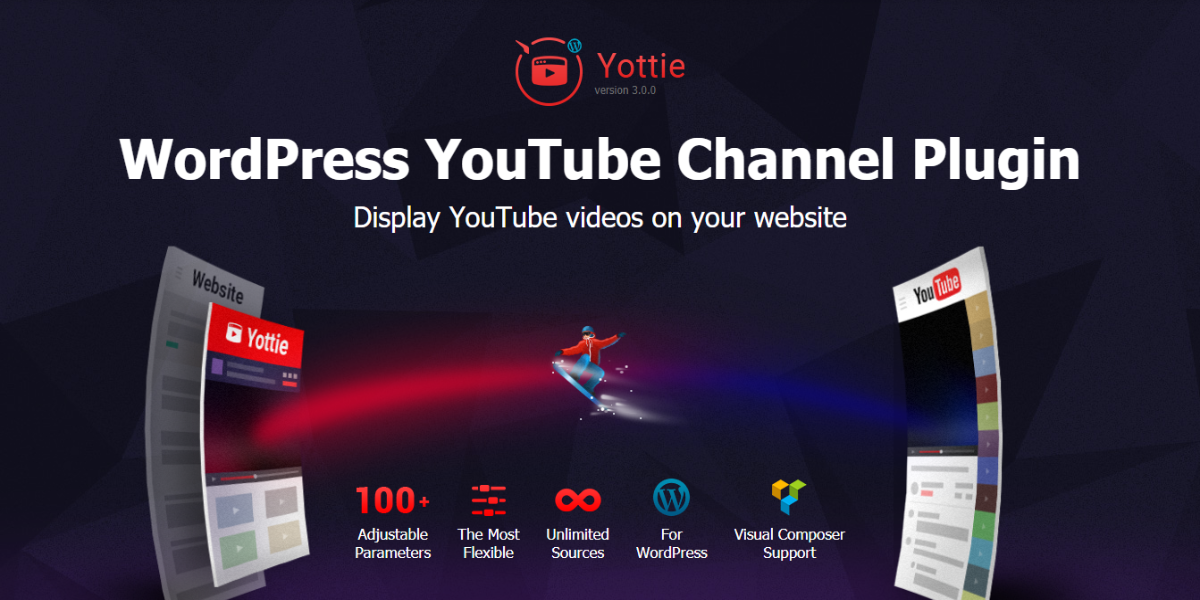 Yottie is an advanced WordPress plugin that allows you to integrate your entire YouTube channel with your WordPress site.
It's the most feature-rich plugin on the list, stacking more than 100 adjustable parameter that you can use to set your YouTube feed any way you want. That's in addition to featuring a long list of pre-styled colour schemes and supporting 16 different colours.
Overall, it's the perfect plugin for any blogger out there looking to integrate their YouTube channel with their WordPress site. It's also among the few plugins that are fully compatible with visual composer. Meaning you have the option to customize your page layout to match up your brand to a it.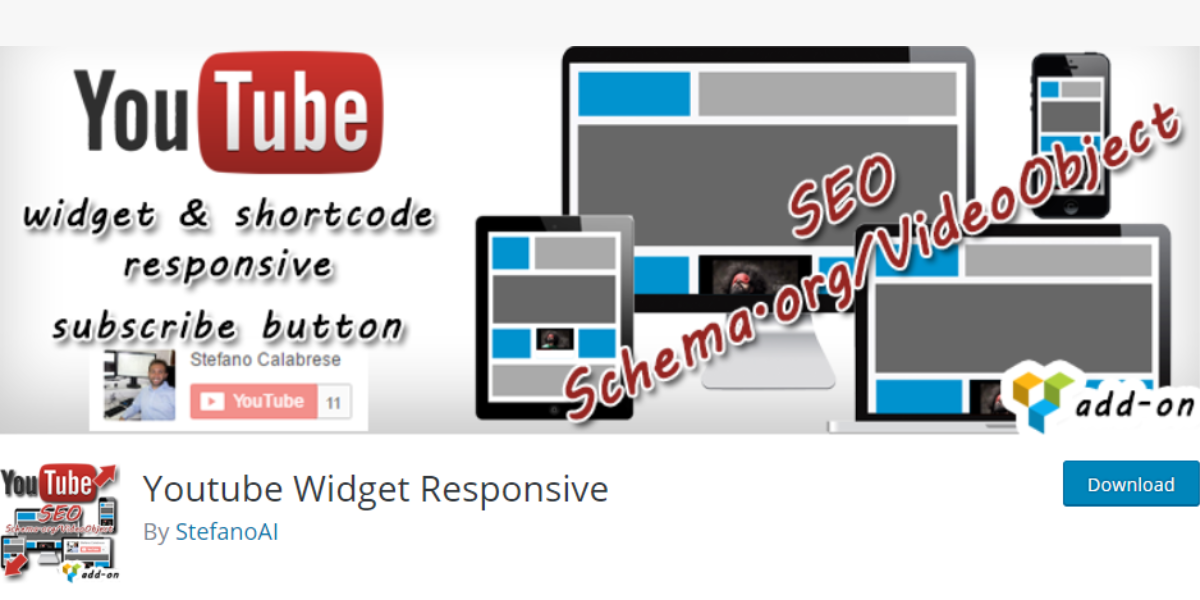 All the plugins on the list are meant to help you embed your YouTube gallery and channel to your WordPress site. But if you're looking to display the galleries or your channel to your site's side bar only, then this is the plugin to go for.
Once you've installed the plugin, you can go ahead and create a custom widget that you'll be using to add your gallery or channel video directly to your site's side bar or footer.
You're also allowed to use the short code provided to directly post the videos to a specific page or some of the posts you publish.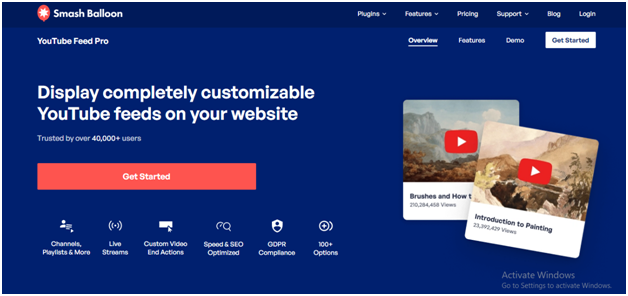 One of the best YouTube Gallery plugins for WordPress on this list. You can automatically display the YouTube videos in the gallery layout.
It is easy to set up this YouTube plugin for WordPress. You get ample options to customize the feed and match according to your brand.
You can choose a single video to develop a custom YouTube gallery. One can even display all the videos from their respective channel. Moreover, one can even collaborate multiple channels of YouTube into a single feed on their website.
Every embedded video had got details for customization. This includes reactions, comments, shares, and likes. In addition, you can enable the Subscribe button. Using this button, your website visitors can subscribe to your YouTube channel.
This plugin even supports the live steam. Hence, you can live stream your YouTube videos on your WordPress website.
Smash Balloon YouTube Feed Pro will not slow down your site. It has an in-built YouTube caching feature. This helps in loading the website faster. Hence, the best plugin for WordPress SEO rankings.
This YouTube gallery plugin for WordPress provides a suite. It helps you to combine your social content from Twitter, Facebook, etc. You can avail All Access Bundle and get features of social media to expand your online business.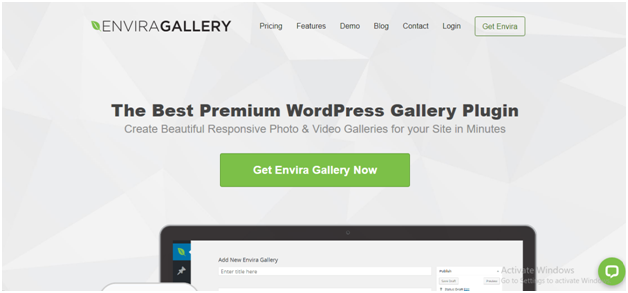 It has earned a remarkable name as the best YouTube Gallery plugins for WordPress. It comes with a video add-on. This add-on allows one to create a gallery of YouTube videos.
This popular YoutUbe Gallery plugin offers support for video hosting services. One can even add the self-hosted videos to their gallery.
This YouTube Gallery plugin for WordPress is focused on performance optimization.
WP YouTube Lyte gives the privilege to lazy load the playlists and videos. This reduces the rendering time and downloads size of the video substantially. Hence, the performance of the pages will dramatically improve.
Please Note:-
You will require the YouTube API key to unlock the complete functionality of the plugin. Using this key, you can access the YouTube API and do the following:-
Retrieve the title of the video
Retrieve the description of the video
Retrieve the thumbnail
It's a Wrap
This post features a hand-picked list of the best YouTube plugins the market has to offer. Of course there's a long list of other plugins for you to try out, but if you're looking for a feature-rich plugin that will NOT be draining your pockets dry, then you might want to consider sticking with a plugin on the list.
Which YouTube Plugins Do You Like?
Need help in Plugin Selection or Plugin Issue? We are available 24/7 by Phone or Chat.