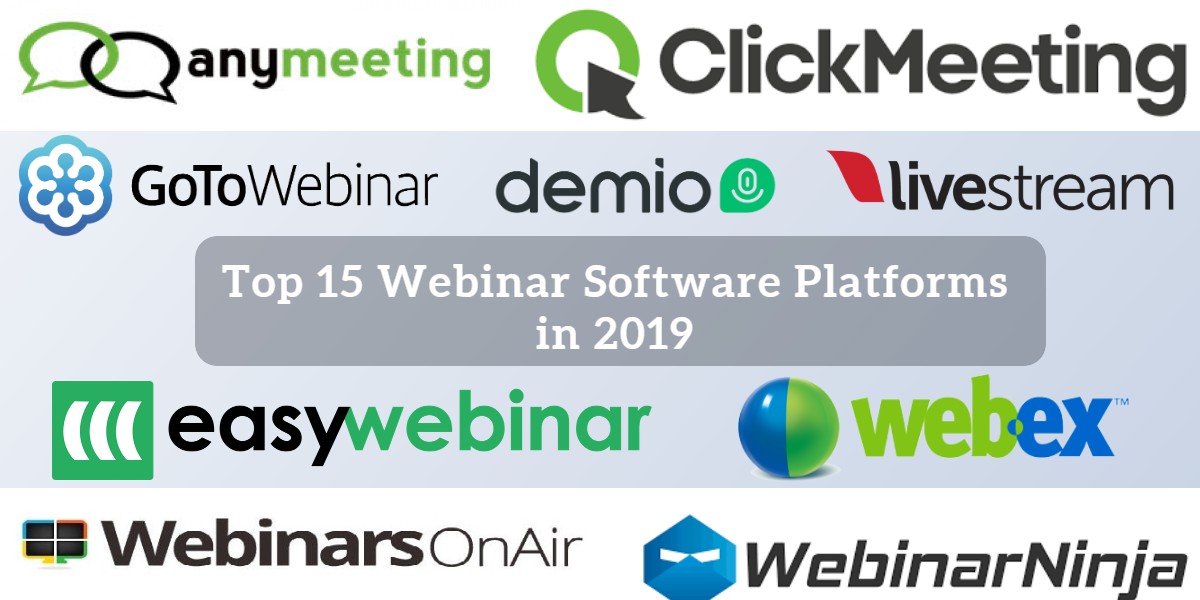 Top 15 Webinar Software Platforms
Last updated on August 9th, 2023 at 06:50 am
Webinar marketing is an essential strategy for promoting business-to-business products. However, a number of consumer brands are starting to adopt it as a key part of their marketing efforts.
Webinars software gives you the opportunity to build a personal relationship with your audience. As a result, you are able to promote your product effectively and convey important information about the product.
In this article, we will run through the distinguishing features of the top webinar software and enlist their pros and cons. By comparing each webinar software individually, you will be able to buy the one that suits you the best.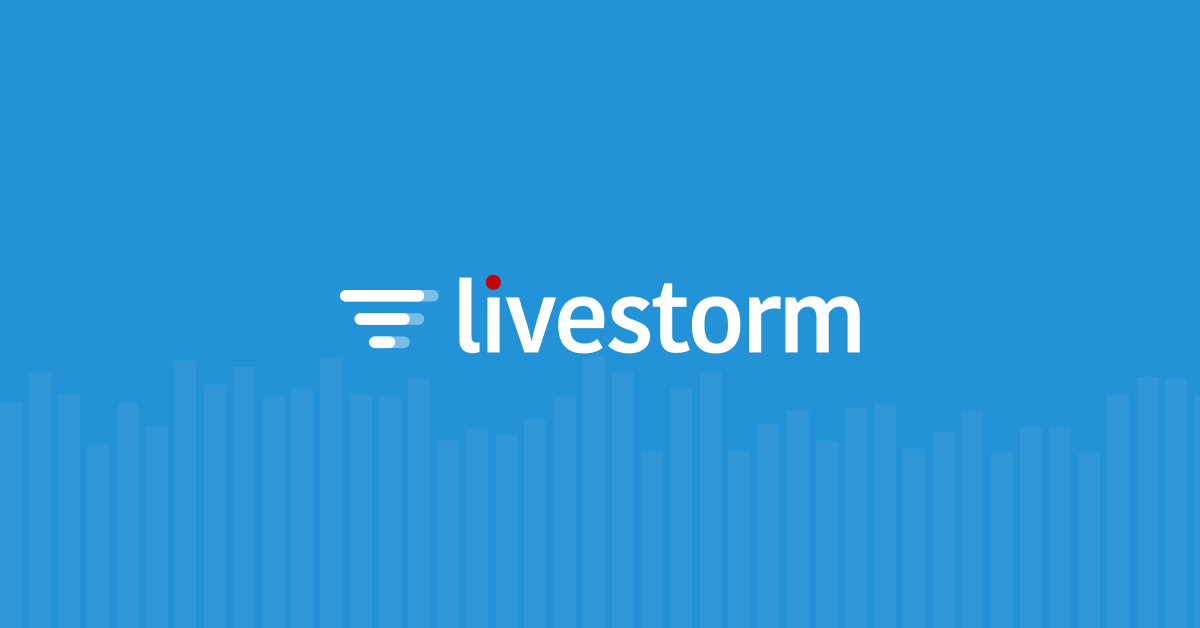 The LiveStorm webinar software has an elegant interface and allows you to create videos for various modules and webinar styles. For instance, the software offers special features for niche needs such as online classes, product demos, hiring demos, customer training, live events, and video podcasts.
However, the greatest thing about this webinar software is that it offers several exclusive features for specific modules. For instance, business managers can now run corporate webinars with the option of several languages and company profiles.
The application readily integrates with countless other apps, and you can even export the webinar data in Excel or CSV files. Moreover, its emailing options allow access to features, such as status updates, automated reminders, and thank you letters.
LiveStorm also gives you the option to create records automatically at the back of unlimited cloud storage. You can even enhance user interaction with tools such as polls, questions, and a live chatbox.
In short, Livestorm is one of the best options if you want to benefit from complete automation. It fulfills your every basic need from email reminders and recordings to landing pages.
Pros
Top of the line automated webinar system
Easy to use interface
Free plan for small user-base
Email and other communication features
Additional landing pages
Excellent for small to average-sized companies
Cons
No control over branding and other customization
Not suitable for large companies
Customer support saturated in Europe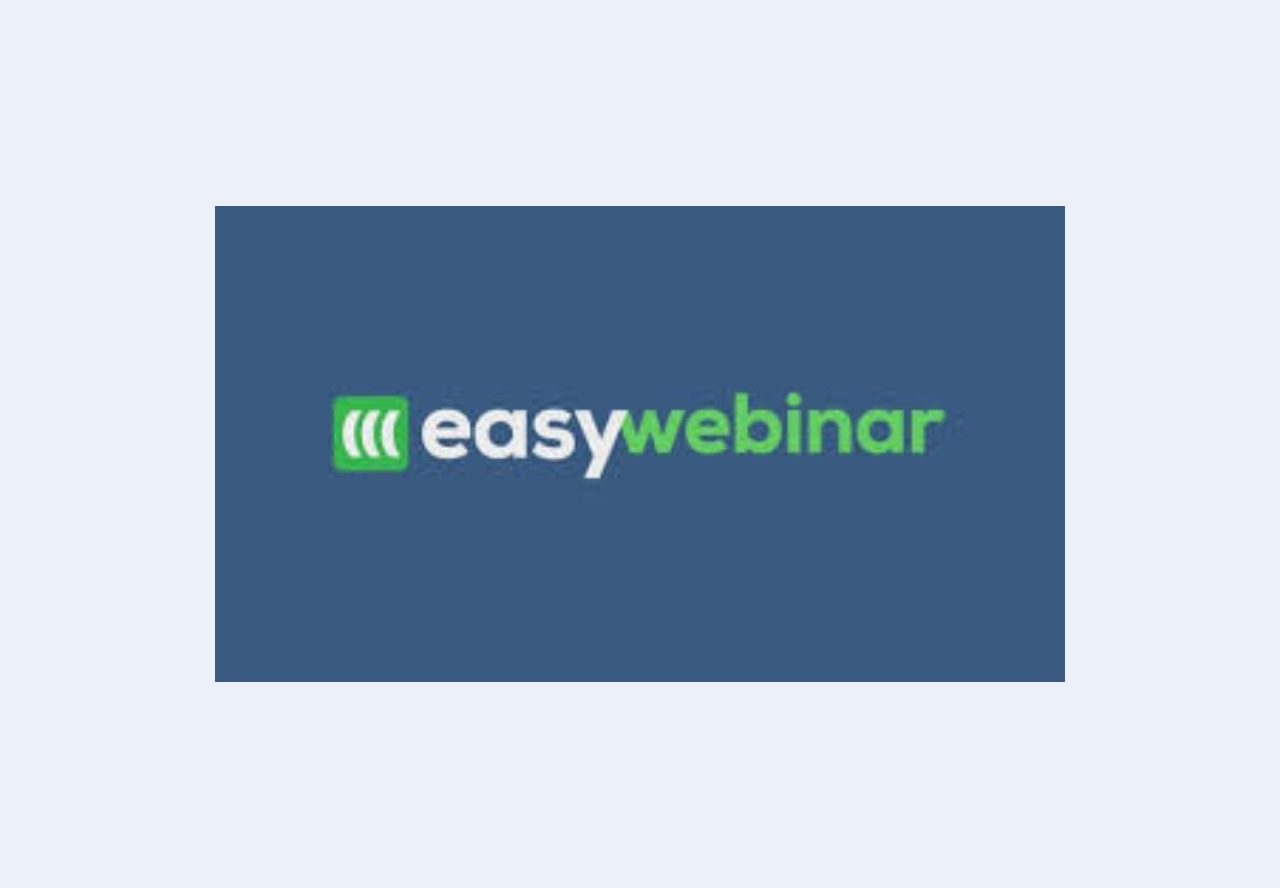 EasyWebinar is one of the most comprehensive webinar software options available and gives you the option to integrate webinar technology with your marketing strategy.
With this software, you can handle both live and automated webinars and enjoy tons of exclusive features. Although the software is a bit pricey, you can use almost every tool you need to implement your marketing strategy.
Pros
Allows up to 100 attendees in the basic plan
Lead generation tools
Multi-presenter options
Integration with popular email marketing software
shopping carts
Multiple presenters
Screen-sharing options
Allows unlimited live attendees when using YouTube Live Integration
WordPress integration
In-built analytics suite
Allows integration of popular marketing tools such as MailChimp
Cons
Doesn't offer its own email marketing tool
Extremely pricey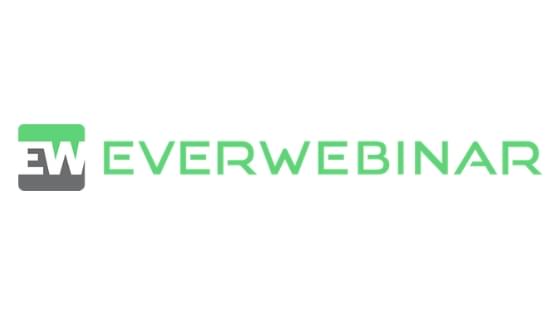 EverWebinar is considered as one of the most powerful automated webinar platforms out there. The software allows you to keep users in the loop and offers fully automated customer-activity based email connections.
The software is compatible with WebinarJam and is ideal for small to medium-sized businesses that are looking to boost their sales by generating leads in webinars.
Pros
Allows you to change past live events into evergreen events
One-click swap to WebinarJam
Gives you the option to manipulate attendee count
Reliable, cloud-based servers
Real-time Performance stats
Unlimited free hosting
Offers advanced scheduling system to block out unavailable dates
Time-zone auto-detection
Unlimited free hosting
Offers all standard features of a webinar software
Cons
It has compatibility issues with some mobile devices
Doesn't offer its own email marketing tool
Doesn't offer built-in analytics

If you are looking to use webinar software for a large organization, there's no better option than LiveStream. The platform doesn't set any limit to the total number of users on the platform. It also allows users to privatize event access and seek help from dedicated phone support if anything comes up.
Furthermore, you have the option to automatically record and store all your webinars in unlimited cloud storage. If that wasn't enough, the platform also offers limitless streaming analytics, live Q&A and polls, lead generation tools, live streaming on Facebook Live and YouTube, and much more
Pros
Extensive in-built analytics
Allows you to privatize your events
Private link sharing
You can stream the webinar to YouTube or Facebook Live
Offers unlimited viewers and unlimited storage
Excellent customer support
Gives the option to embed the webinar into your website
Excellent for large organizations and educational institutes
Cons
Doesn't offer a free trial
Some people report connectivity issues

Demio is a super-easy webinar software that records and stores every session automatically in the cloud. You can use the platform to deliver real-time HD streaming and have storage for up to 100 recordings.
All of the plans in Demio webinar software offer all standard features you would expect. These include advanced webinar setup, robust analytics, 24/7 Chat & Email Support, storage for 100 recordings, unlimited webinars, and much more.
Pros
Automatically records and stores all webinars in downloadable form
Powerful analytics
Easily integrated with marketing tools
Robust tracking options
Provides decent automation
Allows several customization options for users
Cons
Demio webinar software is not compatible with every web browser, operating system, and mobile device.

GoToWebinar frees you with the confusion of organizing your webinar by automating the whole process. Therefore, you can focus on influencing your customers and growing your business.
The platform provides you with a number of different features that enhance your overall webinar experience. From flexible scheduling, event management process to various built-in webinar templates every feature allows you to create the optimal business environment
Pros
Pre-recorded events
HD video quality
Excellent customer support
Integrations with GoToMeeting
Built-in polls and surveys
Automatic recording
Presenter webcams
Powerful analytics
Integration with tools such as Salesforce and Zapier.
Allows you to discover which source resulted in maximum webinar signups
Cons
Software isn't up-to-date
Basic plan limits the count of attendees to just 100
Extremely pricey
Though primarily an email marketing platform, GetResponse offers plenty of amazing webinar software features. You can use the software to set up your entire webinar in less than three minutes. Furthermore, GetResponse allows you to avail of a wide array of marketing solutions to boost the effectiveness of webinar marketing.
Pros
Automated email marketing
Utilize pre-existing webinar invitations and reminder templates
One-click webinar recording
Live chat feature to boost engagement
Enables one-click sharing options
You can set up autoresponders
Tracks conversion stats
Provides detailed attendee statistics
Gives you the option to customize webinar URL
List segmentation
Landing pages
Offers 30-day trial
Offers free trial
Cons
Doesn't include phone support in customer support
Pricing increases along with your list size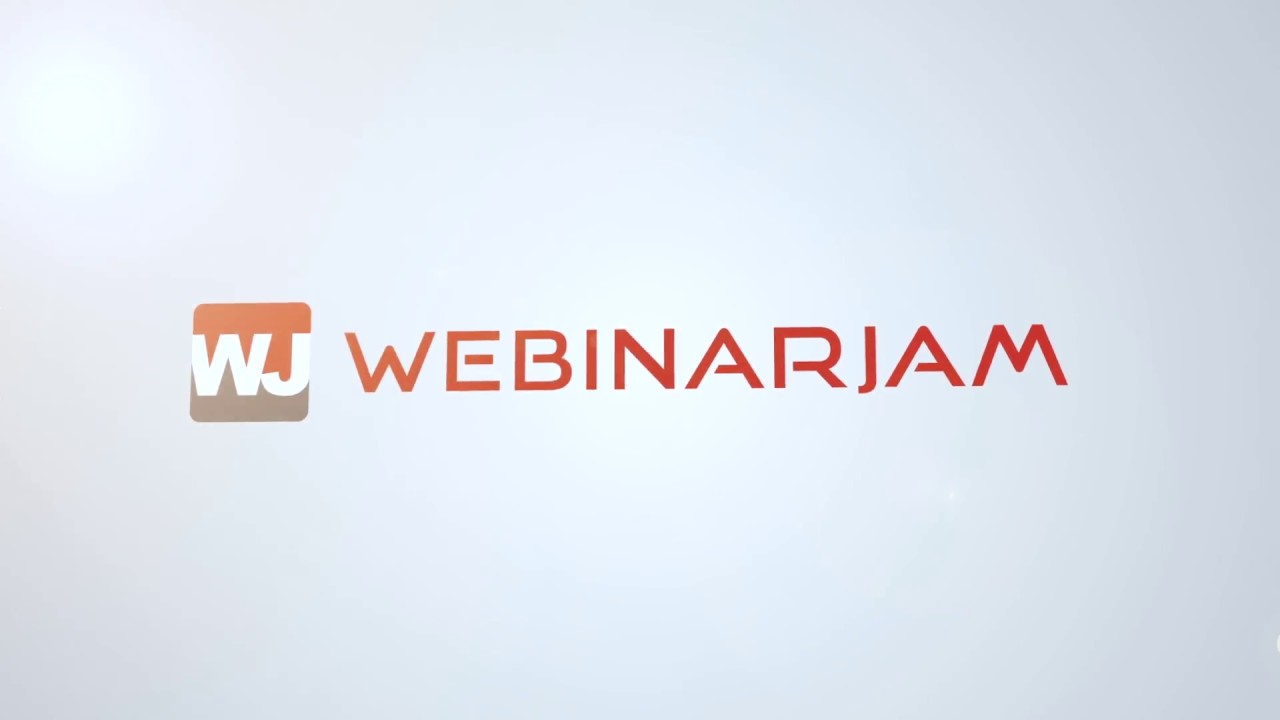 WebinarJam is considered as one of the best webinar software available in the market. Even if you don't have sufficient technical knowledge, this webinar software's easy-to-use interface lets you set up webinars easily.
You can use the platform to sell a product or service and even allows you to stream your session directly to a YouTube page. If that wasn't enough, WebinarJam also provides CTA pop-ups during the entirety of the webinar session.
Pros
Broadcast Distribution technology
Live Chat
Built-in autoresponder
Social media integrations
Automatic recording
Offers great customer support
Handles multiple attendants easily
HD video and high-quality audio
Compatibility with most operating systems and browsers
Gives the option to incorporate polls and surveys
Extremely easy to use
User-friendly dashboards and interfaces
Quick set up process
Cons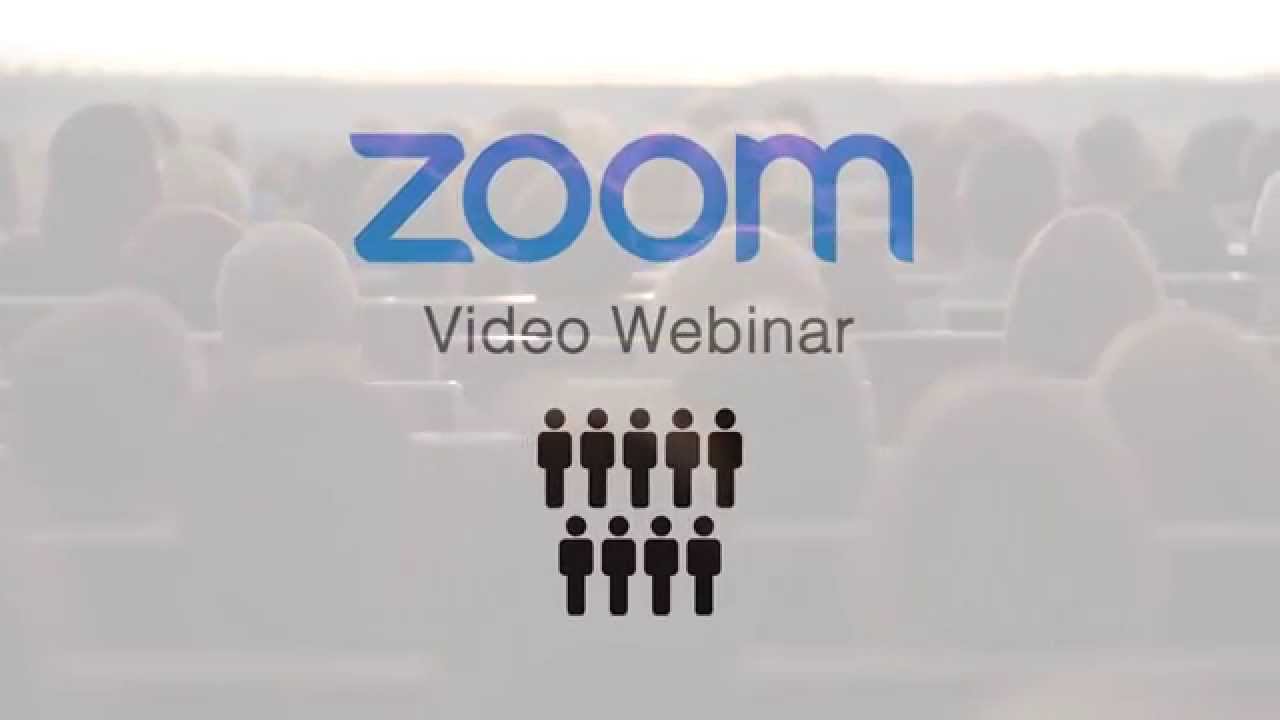 Zoom is an intuitive, cloud-based webinar software that offers a user-friendly interface to makes things simpler for its users. With this webinar software, you can perform a wide variety of to enhance your webinar marketing.
You can even avail of exciting features such as screen sharing, HD video and audio, desktop, and app sharing. Furthermore, you can host unscheduled scheduled and meetings on the software and keep a backup of every session in the cloud.
Pros
Offers pricing plans for small, medium and large businesses
Desktop, app  and screen sharing options
Free access to up to 40 mins for 100 participants in group meetings
Offers virtual whiteboards and efficient host controls
Cloud back-up for every webinar session
Gives options for private and public chats to let attendees communicate
Offers integration with Microsoft Outlook and Google calendar
Excellent HD video and audio
User-friendly and easily navigable dashboard
No one-time fee
Cons
Doesn't offer built-in analytics
Needs fast internet connections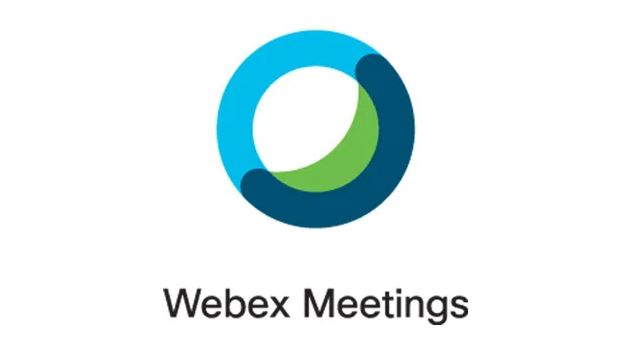 Webex is the product of the world-famous networking solutions provider: Cisco. The platform offers all the features you need to run a webinar marketing campaign. It allows users to make the most of a high degree of customization to the host environment so that it is ideal for business requirements.
You can use the Webex webinars to hold meetings within your organization. However, it also lends support to several other modules, and you can utilize online and offline training courses and remote support as well.
Pros
Helps in collaboration and teamwork
Cloud-based platform
Mobile
User-friendly
Compatibility with all browsers and devices
Data security
Interactive webinars with the help of polls, Q&A sessions, and surveys
Provides a mobile app
Host up to 40,000 attendees
Integrates with popular marketing tools
Cons
More ideal for remote work or in-house team collaboration
No built-in analytics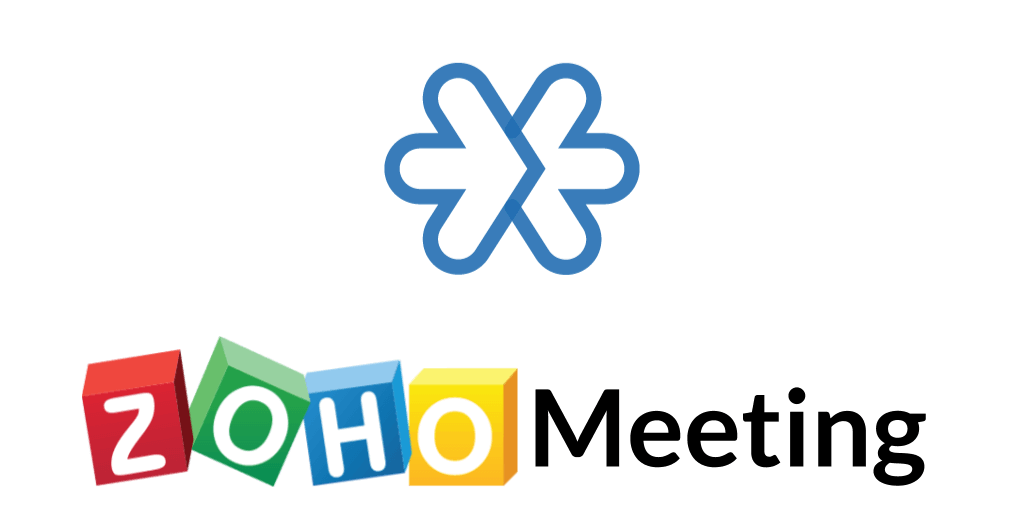 Zoho Webinar is one of the best webinar software for small businesses running on a tight budget. It's an extension of Zoho Meetings software and offers a decent interface. If your needs are limited you can use this software for creating customizable registration forms and automated emails.
After allowing recipients for the webinar, you receive analytics to track participants. Furthermore, by including the Zoho Webinar software in your business, you can also use feedback tools such as polling and Q&As.
Pros
One of the most affordable webinar software in the market
Give away tools for internal communications from Zoho Meeting
Simple and easy-to-use interface
Excellent customer support
Both hosts and participants can dial anywhere from the world
Great for small businesses
Cons
Lacks support if you have a large number of participants.
Bare-bones analytics features
It doesn't offer advanced automation.
Insufficient for average to large organizations
Doesn't offer a free trial

ClickMeeting is a widely-used webinar software known for its impressive and user-friendly interface. The platform provides you with all the basic features to reach out to customers for product sales, training, and marketing.
The webinar software is best suited for small to medium-sized businesses, and you can use it for creating automated webinars and customized invites. What's great about this platform is that it offers analytical insights for past webinars and informs you about the possibility of the audience for the upcoming webinar.
Pros
Provides polls, surveys, and live chat options for interactive sessions
Gives you the option to connect to YouTube and Facebook for enhanced engagement
Automatically record and store audio and video of live sessions in a downloadable format on cloud
Multiple presenters in HD format
30-day trial
Cons
Requires a fast connection
Customer support takes 1-2 business days to resolve the problem on weekends
Pricing plans limit attendee count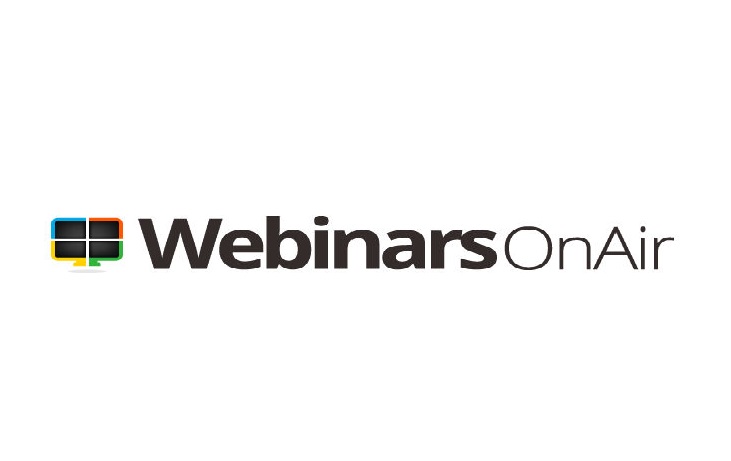 Webinar OnAir is an amazing webinar software that makes it easy to record and share online conferences without any difficulty or downtime. The tool covers all basic webinar features you, including reminders, live chat systems, email marketing, polls and voting, multi-presenter, and Q&As. The platform is perfect for brands that need to do webinar marketing at affordable prices.
Pros
Remarketing via Adwords
Compatible with Google Hangouts
Show pop-up style product offers
Offers support on iOS
Great for cost-efficient branding campaigns
Can be useful to StartUps, SMEs, and agencies
Cons
Feels bare-bones in compared to other advanced options
Doesn't offer automation or analytics
Insufficient for average to large organizations
Doesn't offer a free trial

Anymeeting is a webinar software fit for small educational institutes, companies, and startups. The platform offers just the basic tools a small business would need to run a webinar marketing campaign.
While it's only meant for small organizations, it still offers exclusive features such as HD video broadcasting, built-in surveys, MP4 sharing, automatic webinar recording, and screen sharing.
Pros
Up to 6 live presenters
Provides real-time audience chat
Enhances engagement with attendees through  in-built live-chat, Q&A sessions, polls, and surveys
Follows-up with your attendees via emails
Intuitive and user-friendly interface
Free 30-day trial
Offers powerful analytics and built-in reporting
Cons
Bit overpriced for a small company webinar software
Doesn't allow broadcasting from mobile devices
Only 1000 attendees allow

WebinarNinja is not known for its exceptional qualities as it is for its low price. The platform offers a clean, and easy-to-use user interface with a well-designed registration and 'thank you' page.
Pros
Good for businesses with limited use
Allows you to switch layout for presenting multiple hosts and screen sharing
Automated webinars
Cons
Low video quality
Q&A features and polls feature not up-to-par.
Doesn't offer exclusive features like other advanced webinar software
2-hour run-time limit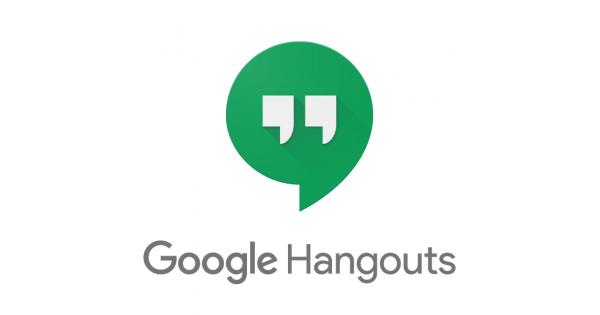 As we use Google hangout because it has a free price tag. The basic and simple fundamental to use Google hangout is users must sign in to a Google Chrome account or must have a YouTube channel. Google hangout is not made up of for presenting a typical type of webinars. the main purpose of using Google hangout is to conduct a small group of meeting for a short duration of time. Google hangout also low multiple people to speak simultaneously during the running webinars. The complete webinar is automatically uploaded to the YouTube channel but the difference is that it depends upon the user that the user wants to keep that webinar private or public.
Pros
It is available for free.
Multiple people can speak at one time
The subscription process is no longer.
Webinar videos uploaded on YouTube channel directly.
Cons
Google hangout webinar is used for a short type of live webinars.
Google signup form must be required to fill use Google hangouts.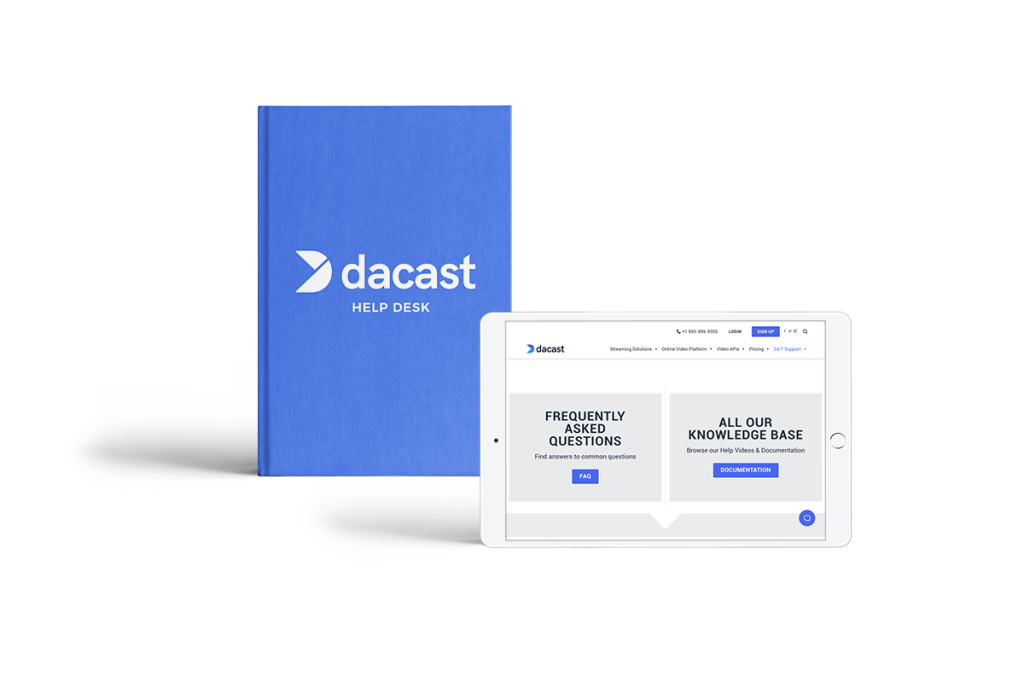 It is another type of webinar platform that is used for idle beginners. We must inform you that it is not a free webinar platform. User needs to pay to use it all legal license service. It is the only one and the most important type of webinar which only allows you to pay according to the event to be organized with the help of Dacast. As we know that there are a lot of advantages and disadvantages of any plugin However similar case with the Dacast webinar.
Pros
Akamai-Quality Streaming
No Viewer Limits
Unlimited Channels
Watermarking
Play on Facebook
Playlist
Third-Party Integration
Multi-Bitrate
Secure Delivery
Analytics
Mobile Device Support
Video Paywall
FTP Access (Not on Trial)
Prepaid Extra Bandwidth Available
Cons
The payment mode through events become more expensive for those users who are taking the bulk webinars.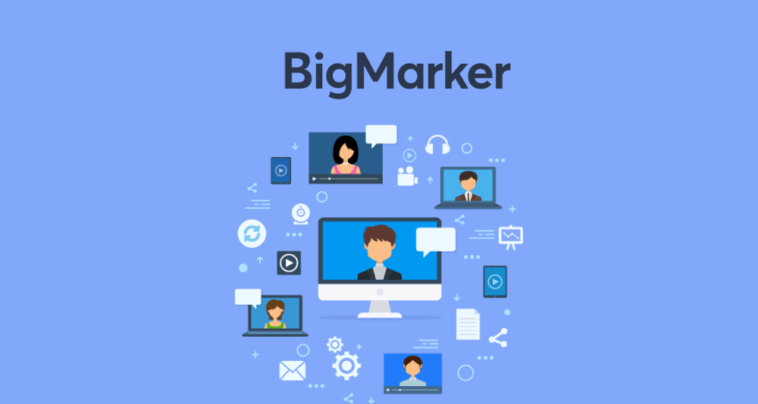 It is the most popular webinar platform and also the most trusted by the clients. The best and unique thing about this platform is to host summits and virtual conferences. Another name for Bigmarker is a robust tool. It is also available in good quality at affordable prices.
Pros
Users can create polls in it.
Live Question and Answer Session and handouts.
It also provides an Excel sheet which helps for a sales team member.
Cons
There will be no free trial available.
If the user wants to try this 1st time then the user needs to pay a monthly price such as $79.00
Long signup procedure to buy this tool.
Conclusion
Most of the webinar platforms on this list have incredibly user-friendly applications. However, the suitability of a particular webinar software completely depends on what your budget is and your end goal.
To make the right option, you must identify the size of your expected audience and determines which features are critical for interactions with your attendees.
The best part of this list is that most of the items on this list come with a free trial or money-back guarantee. Therefore, you can try the webinar software you the most useful even before you start your event. You can make the right choice only if you are aware of what you are looking for.