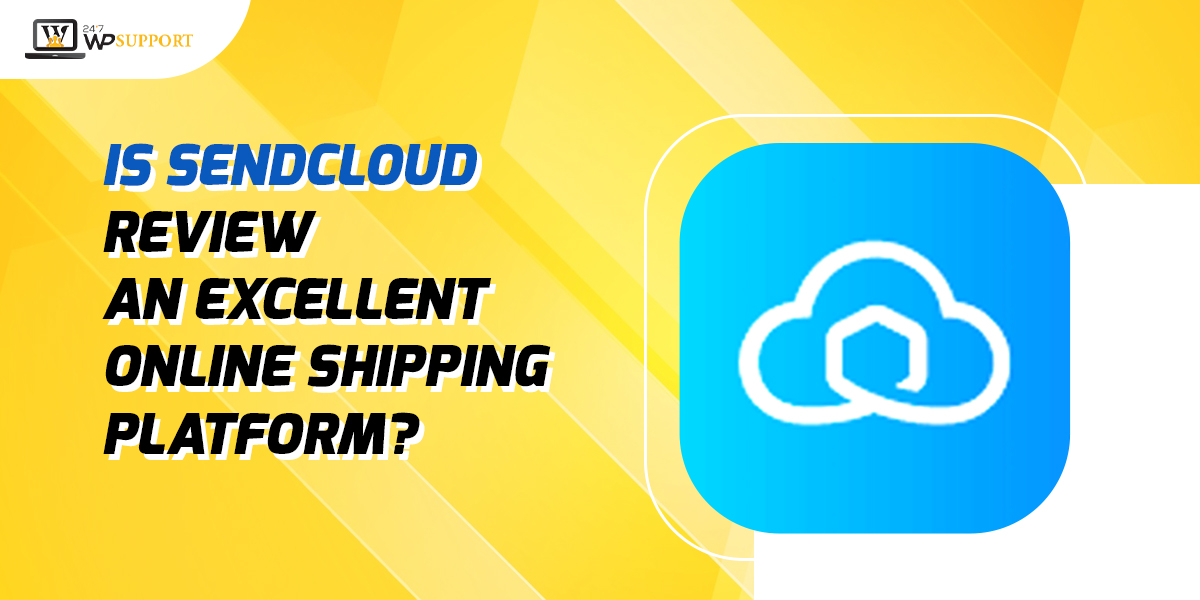 Is Sendcloud Review an excellent online shipping platform?
Last updated on December 20th, 2022 at 04:59 am
Shipping holds an important place in the e-commerce business. The major reason why people love shipping online is FREE SHIPPING.
It is as important as addressing validation errors. This means you can only grow your e-commerce business with e-commerce shipping. Hence, one should focus more on delivery success and shipping. It will help you to attain financial rewards and custom loyalty.
Most prominent e-commerce brands are partnering with leading shipping providers like Shipstation.
Sendcloud Review: Addressing the requirement of e-commerce business
Sencloud review provides numerous benefits for merchants. This shipping provider is best for fast shipping options and savings. It is based in Europe.
The whole process of shipping is automated. It provides assistance in all shipping stages. This includes handling returns, managing tracking details, and printing labels.
You can do SendCloud integrations with more than fifty e-commerce platforms. It gives 80+ shipping carriers to communicate.
It simplifies the process of shipping simple for the store owners. It is a great platform to save money with discounts that are pre-negotiated. Any e-commerce store size can give a seamless experience to its customers.
Features
Easy configuration
Automates the shipping process completely
Assign conditions for shipping services
Hassle-free Return Handling
Offer customer-friendly methods for shipping with advanced rules
Multi-language tracking support
Effortless international shipping
Extensive data for analytics
Sendcloud integration with WooCommerce
To your WooCommcer Shipping Zone, you need to set up the Service Point Delivery using the free plan.
Go to "SendCloud settings" to do Sendcloud integration with WooCommerce.
Click "Integrations" and hit the button "WooCommerce".
You have to check for Service Point Delivery and specify your carriers.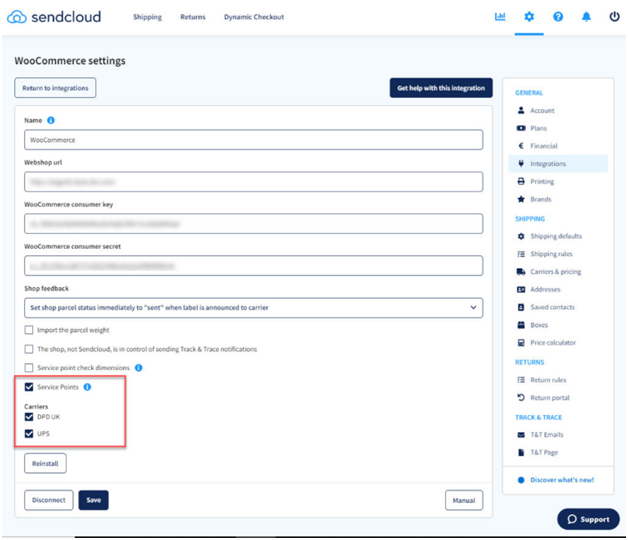 Visit "WooCommerce" and click "Settings". Tap the option "Shipping" and hit the button "Shipping Zones".
Do not forget to enable the option "Service Point Delivery" for the shipping method.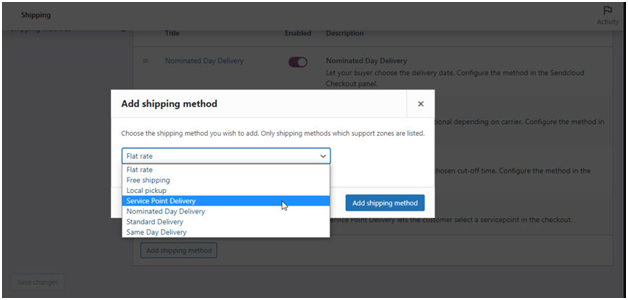 If you want, you can add charges for the method of shipping.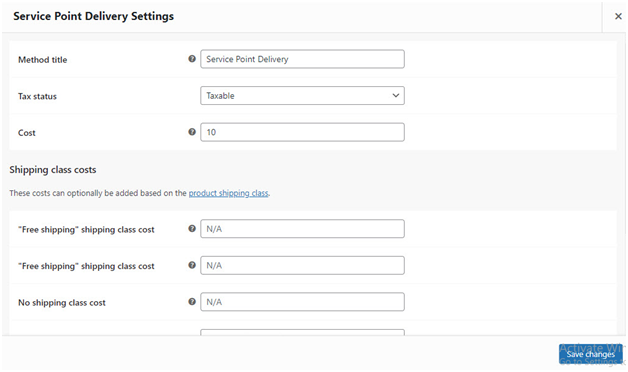 Click "Save Changes". Now, your customers can pick their preferred methods of shipping once they checkout from the store.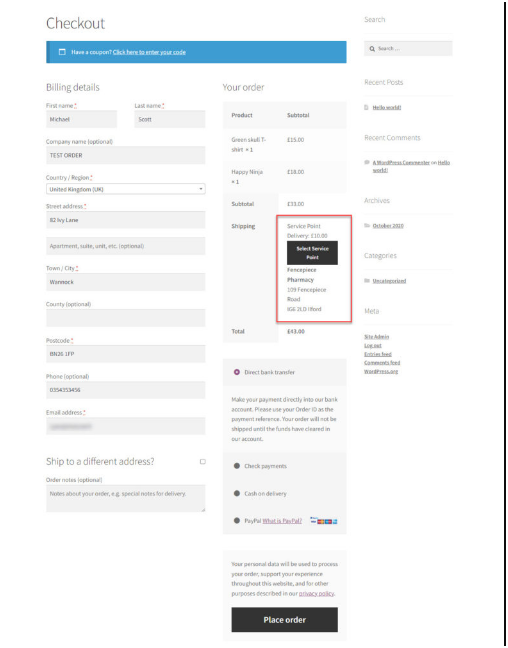 In addition, they can identify and choose the service on a map. Please Note that this map is interactive.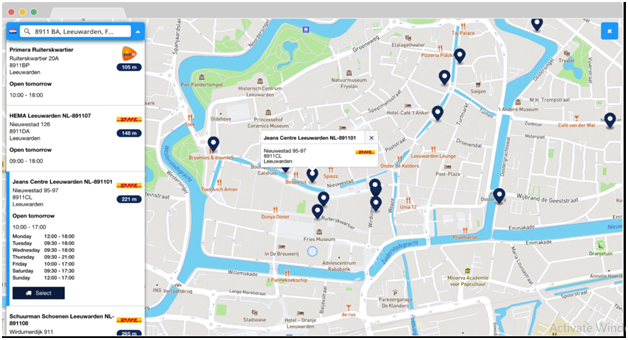 From the dashboard of Sendcloud, you can print labels. Please note this is only the case when an order is placed.