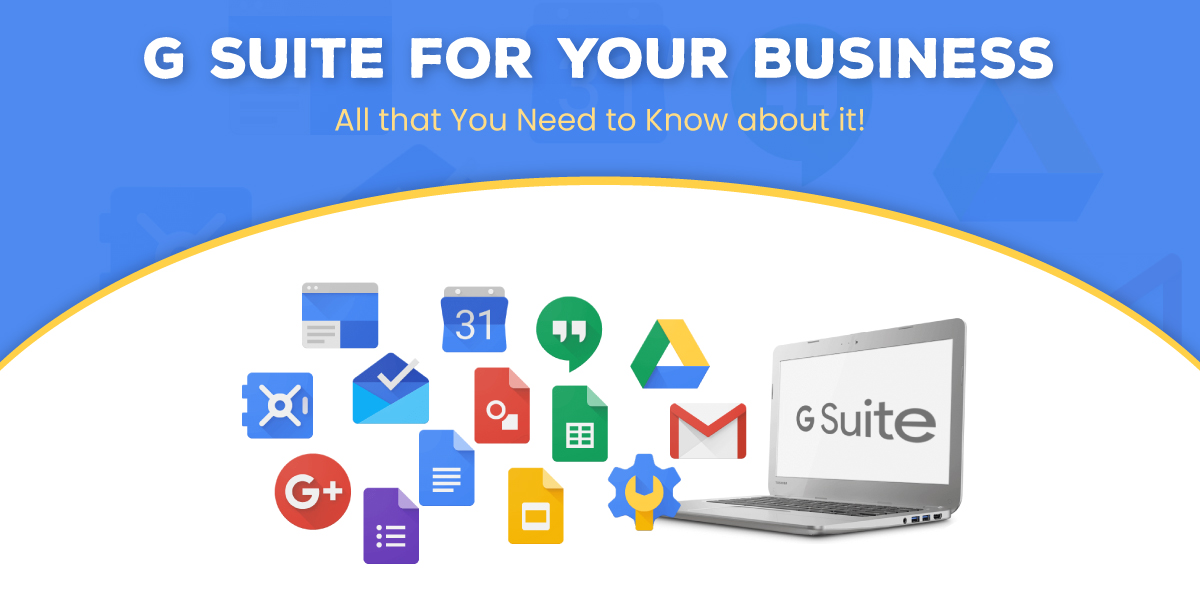 G Suite for Your Business – All that You Need to Know about it!
Last updated on October 13th, 2021 at 11:29 am
Currently branded as Google Workspace, G Suite is the best way to collaborate, communicate and create, doesn't matter if you are at home or in the classroom, or at work. It is a compiled platform for business, work, studies, or anything that needs interaction, comprising all the beautiful apps that you have already been using.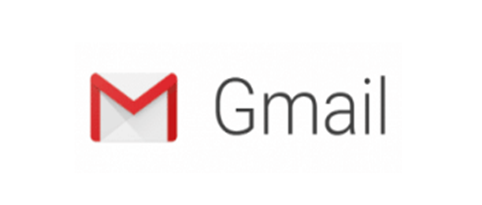 G Suite is a powerhouse with all intelligent applications. However, our recommendation is to use G Suite for email hosting for business, because G Suite is a lot more than just email.
G Suite offerings
G Suite has 3 different plans to favor you. However, the base plan which is $5/user/month will probably suit most of you. Let's have a look at what this plan includes:
1. Gmail
Already one of the most popular Google email clients with almost 26% of market share, Gmail leads and to no one's surprise boasts over 1.2 billion users. The best thing with G Suite is that you get a completely ad-free version of the email client you have been already using.
G Suite at the same time permits your employee to possess their own Gmail accounts with addresses associated with your business domain. As soon as you start hiring employees, you will find the need for separately operable accounts.
2.Google Calendar
Google Calendar keeps you tracked with time. It helps you set reminders for important tasks and also helps you schedule calls with clients. All in all, your schedule is going to be organized as never before.

The praiseworthy thing about Google Calendar in Google Suite is the idea of creating multiple calendars that are separately accessible to everyone in the company. For instance, you might want to create a group calendar to schedule events like regular meetings and team holidays.
3.Google Drive
Your organization will need a secure place to store all the important files and at the same time make sure that it is accessible to everyone in the team. G Suite basic plan boasts 30 GB of storage for each employee which is pretty much decent. However, the Google Suite Business and Enterprise editions are fed unlimited flexible storage according to the organization's needs.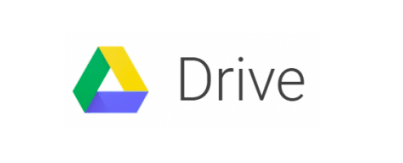 If you are a first-time user of Google Drive, you will be amazed to hear about its search functionality. You can find anything comfortably and straightforwardly, doesn't matter if your files are disorganized.
Google Docs and Sheets
Google Docs and Google Spreadsheet need no introduction. Their name tells the entire story. These are something an organization makes extensive use of every single day. It helps you to create and edit documents and spreadsheets at the fingertip of your browser.
One can import multiple formats and can make instant edits into them. You can even collaboratively make comments on MS Office files without converting them into Google's format.

File exportations can be done into major third-party formats that make it easy to collaborate and exchange files with other companies or individuals without having the need of installing any additional software.
The common task that we use them for is as follows:
Highlighting comments from team members and getting feedback.
Working with guest Posts for a blog
Sharing content to others in real-time.
Crunching Spreadsheet data from Ahref reports
Running quick financial figures
Analyzing CTR
Writing content for Paid Sponsorship
The remarkable feature of Docs and Spreadsheet is the real-time sharing and commenting. The files created here don't count towards the storage.
Google Keep
If you are looking for a pretty majestic Evernote Alternative, Google Keep can amaze you with well-kept secrets that nobody is aware of. Keep is a flawlessly working application in the Google ecosystem.
It can stand out among others when it comes to handling small texts such as frequently asked questions, creating a TO-DO list, instantly note down the facts and stuff that is instantly escapable from short-term memory. Again, google search functionality is a charming addition to its supremacy.
G Suite Admin Console
To handle everything from one place, the owner something. The Admin Console for G Suite brags the ownership from one single interface. Recently, it was concluded that it is now a lot better with Google apps than previously it was.
You have the rights to add new users and groups, manage devices and carefully debug the security stuff (factor 2 authentication), everything just from one interface.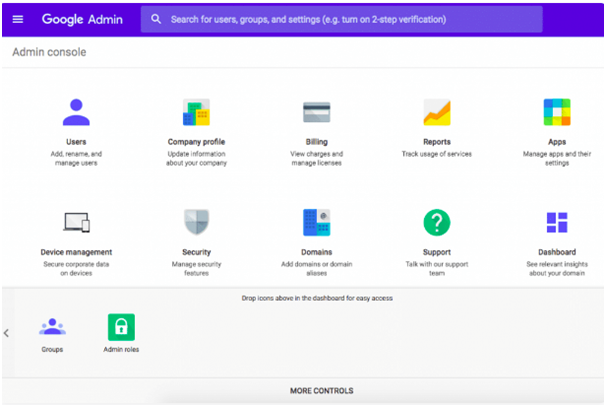 G Suite Additional Features
Here is a list of some additional features that are overlooked quite often:
● Hangouts Chat – If you have ever heard of Slack, Google hangouts is a competitor of it in certain scenarios. Dedicated to 1:1 chat and group chat as well, it has everything to make the interactions efficient and productive. Moreover, it's a part of the G Suite at no extra cost.
● Google Hangouts Meet – Hangouts Meet makes the interactions breeze. The meet is fully integrated with G Suite so that you can start the meeting as soon as you get a notification from Google Calendar.
● Google Forms – Google Forms is an incredibly quick way of gathering information. The nice thing is that it comes under G Suite. You can add questions, create surveys and do a lot more with it.
● Google Sites – WordPress and Wix although are much better, but Google Site is worth have a look at.
Additional Features for G Suite Business and Enterprise Edition
If you are running a big business and make the most of emails, these additional features can help you sustain.
1. Cloud Search – The cloud search will let you search anything across the entire G Suite irrespective of data type and format.
2. Vault – Vault helps you manage your organization's email, on-the-records chat, and Google drive file. Retention policies can be applied to the archived data.
G Suite Familiar Stuff
One of the considerable benefits of starting with G Suite is that most of your employees or say almost everyone must be utilizing applications like Gmail for email and Google Docs and Spreadsheet. The transition to this suite is thus super comfortable and ensures one doesn't need to be newly introduced to these basic tools unlike in the case of Zoho or Office 365 Suite.
G Suite is also super compatible with mobile devices compared to any other in the queue. Just think of how easy it is to switch between G Suite accounts.
G Suite Up time
Google no wonder stands out when it comes to reliability. Come on! The entire web runs on Google Algorithms. SO when it comes to uptime, nothing can match G Suite. However, if you want to stab out technical details, for the quick info, G Suite offers 99.9% SLA for covered service. Also, since email is an extremely important part of any business, G Suite has no maintenance window for it.
Conclusion
You just saw how great a solution G Suite is for any business, especially when it comes to email hosting. If you look at Google's pricing strategy for G Suite, you will find it extremely affordable.
Now that you know everything, if you are planning for G Suite, we recommend you to subscribe to their blog to keep yourself updated with all news that comes.
If you have any more queries, let us know in the comment box below. We, at 24x7wpsupport, can also help your business in G suite deployment and beyond.