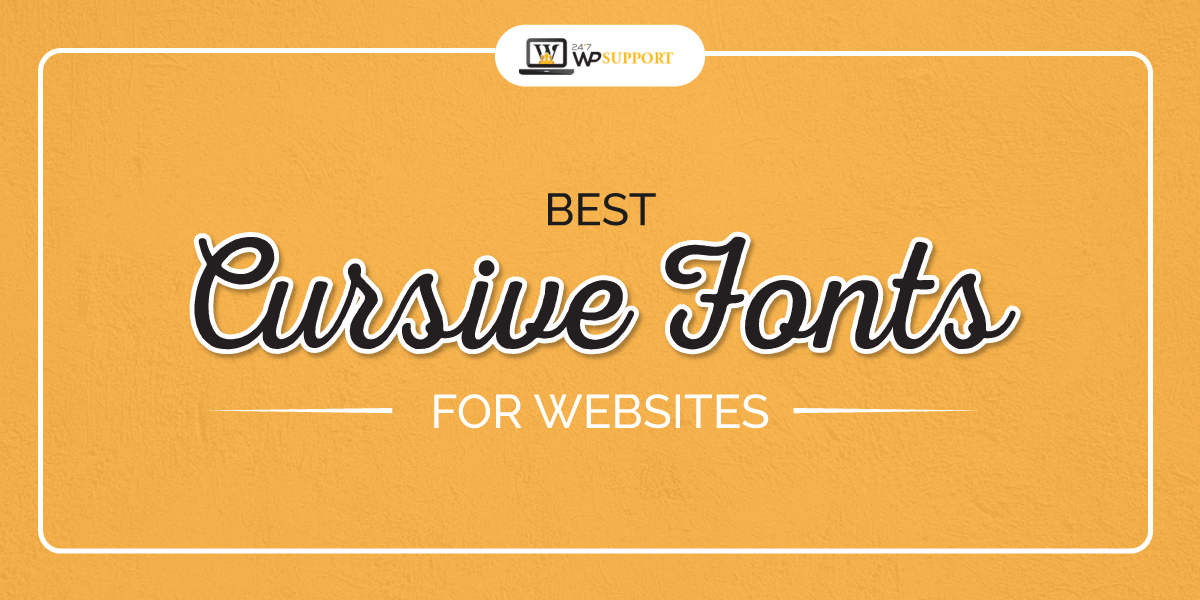 Best Cursive Fonts for Websites
Last updated on October 13th, 2021 at 11:29 am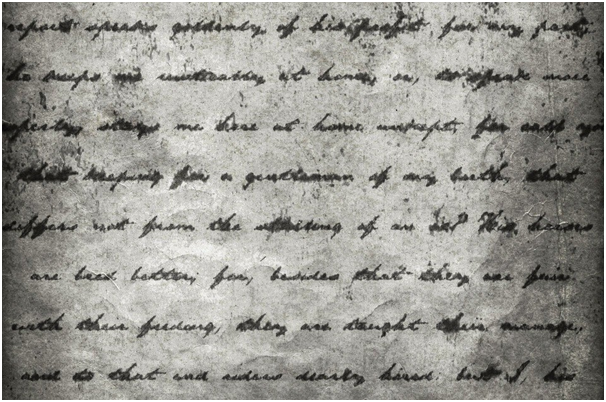 Fonts have always been an important part of every successful site. You should never overlook this fact and pay as much attention to choosing the right font. Major themes share some common fonts. However, all are not of great use.
In fact, an enhanced way to present your thoughts through content is picking out new fonts that cast a spell over customers.
Picking a fair font has never been an easy decision. Because the font you are going to choose will determine the overall interaction of your customer to your piece of content. While you can look at our list of 20+ Cursive fonts in this article, consider asking your WordPress experts about the suitable fonts too.
If you don't pick up the right charm, people will be frustrated with high contrast, dumb dancing letters, and the rudeness of your chosen font. They will have a hard time catching the exact piece of information they are looking for which is a sort of irritating thing,
Although, there is no sign of script in your body, however, some text and titles can be highlighted into fancy fonts. It will add grace to your website.
Before we hit the list of some great cursive fonts, let's have a quick look at the history of Scripts font.
History of Cursive Fonts
Several hundred years receded since the cursive font came into being. Formerly known as script typefaces, the cursive font was the influence of the physical cursive handwriting.
During the 18th century, the British were very fond of cursive calligraphy, so they designed to flex, dip, and pointed nibs. Those fancy letters were then engraved into copper plates, which functioned for printing the same.
Brush Script, however, is the origin of Asia. Calligraphy done using ink dipped brush resulted in a delicate style of writing. Later in the period, it was recreated into digital format and became a lightweight and soft style of writing. The imperfections are what make this style unique and eye-catching.
Of course, some script fonts such as Gaelic style have some strange patterns which make it difficult to read. Most of the time, it happens that the calligraphic fonts go heavy for a particular occasion.
Script typeface finds its usage in multiple scenarios. From invitation cards to flyers, you will find it everywhere. Makes sense, doesn't it?
Their usage reveals a sense of sophistication to whatever you want to convey. It also adds uniqueness and gives a personal touch to one's mind.
Where to Use Top Cursive fonts for your websites?
Let's deep dive into what portions of your content presentations on your website needs the touch of cursive fonts. Although in scenarios where you would want to convey grace, you can make use of cursive fonts, you should also be aware of few specific situations where its use is encouraged:
Official Marketing materials – Your website header areas, and blog post titles can of course be incorporated with some style. It will make the content appealing to readers.
Luxury Brand – If a company deals with luxury, it is more sophisticated to use a suaver font as well.
Formal Situation – Deal with a script font anytime you want to exude uniqueness. You must have seen certificates, awards, wedding invitation cards, as well as headers in magazines, a great example of exceptionality conveyed.
Too much impressed with the outcome, don't be overwhelmed and avoid using more than one cursive letters font at a time, otherwise, you will end up making things dirty. Remember, it should only be used to call attention to the uniqueness of the content. Using multiple cursive styles across the page will look lurid.
The Best Fancy Cursive Fonts of 2021 [20+ Top Suggestions]